Brand: The Art Faculty
Description: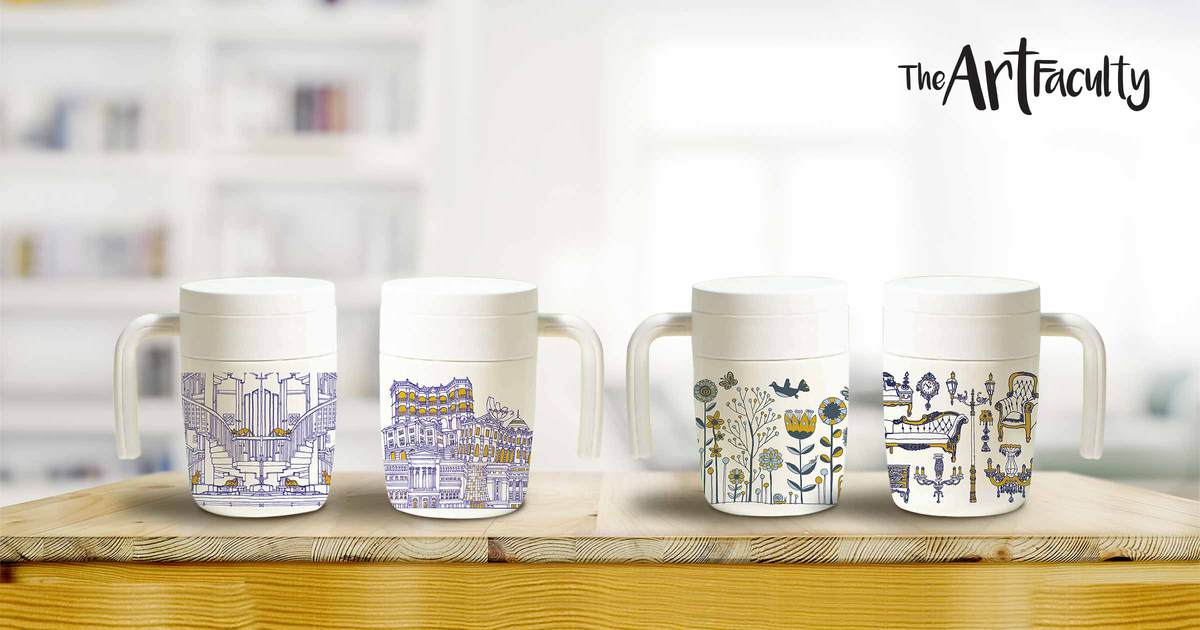 Perk up your pantry, and brew up a cuppa with this unique thermal mug — featuring decorative graphics of spiral stairs and vintage motifs. The adaptation of the distinctive illustrations on this promotional merchandise is another sustainable project we have worked on with The Art Faculty (TAF).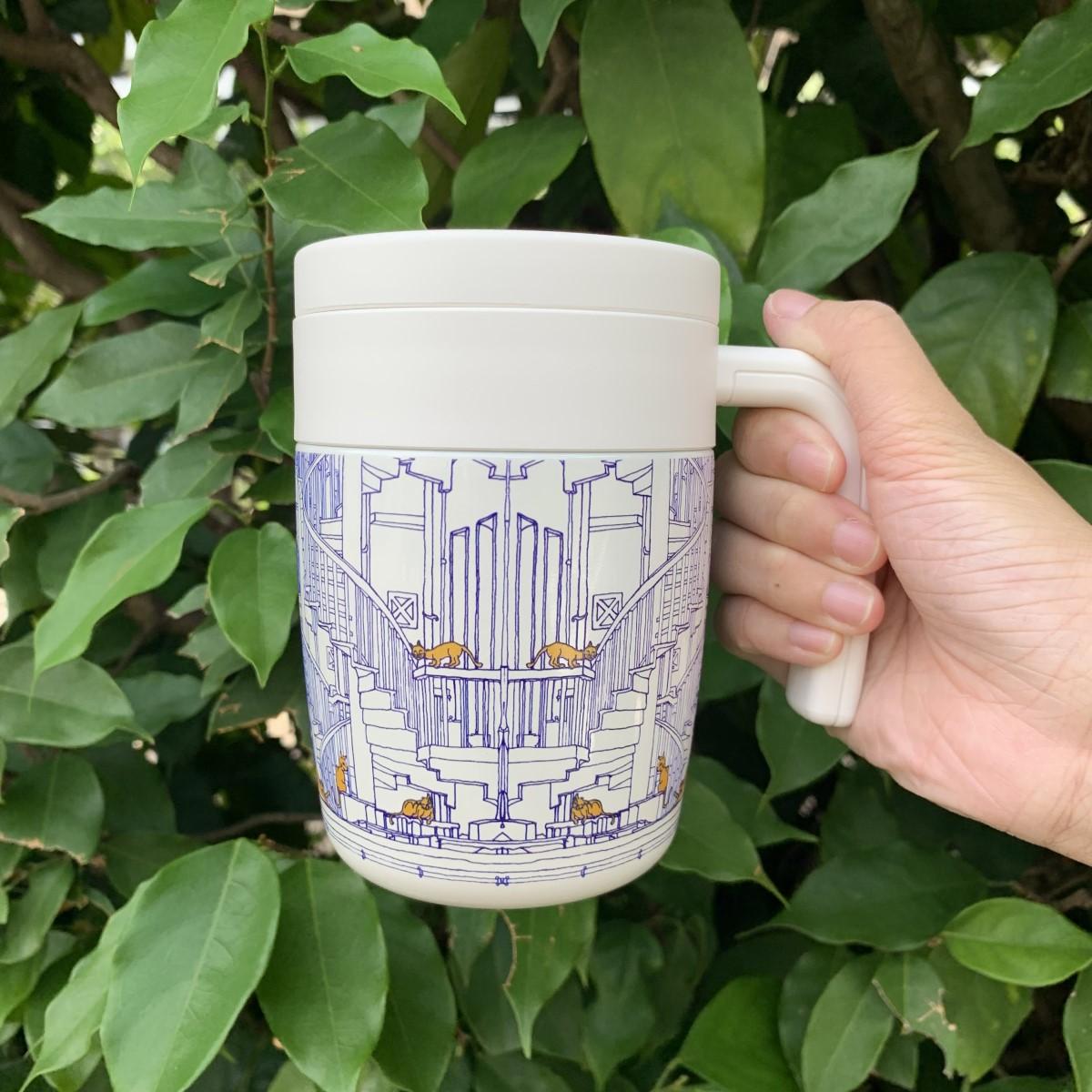 Thermo Mug – Spiral Stairs. Image credit: TAF

Adapted on a multi-functional thermal mug, the stunning motifs brilliantly stand out through the light and calming pastel cream background (of the food-grade PP cover). Ideal for use in office use, at conferences, or at home, this thermo mug features double-wall vacuum insulation, as well as a leakproof lid plus an ergonomically designed handle for worry-free carrying. Highly portable and free from spillages, thermal mugs like this are your ideal travel companion — having your favourite beverage (either hot or cold) next to you (at the right temperature) during your weekend road trip or travelling.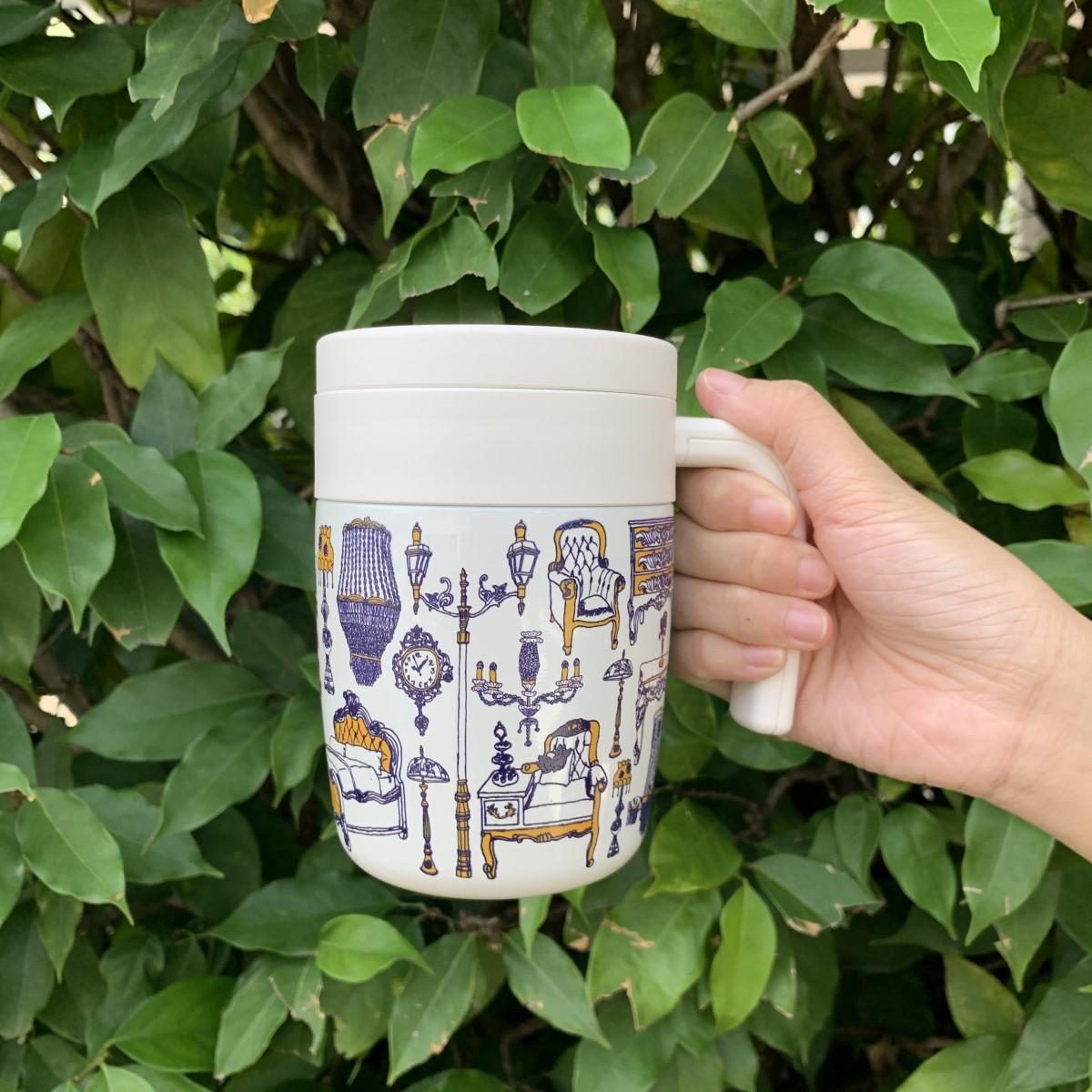 Thermo Mug – Vintage Motif. Image credit: TAF


With a wide branding space to incorporate creative designs to complement your marketing campaigns or gifting purposes, thermal mugs are surely soaring in popularity. Perfect as a limited-edition promotional gift, or a delectable corporate gift or employee swag to showcase your appreciation towards your clients as well as your ace members — this elegant printed thermal mug will surely elevate the drinking experience. Also made available at The Art Faculty Shop as one of their many captivating retail merchandise, the durability of this tabletop thermal mug absolutely enhances the visibility and exposure of your brand among your customers for a long, long time.
Promotional thermal mugs are perfect for keeping your logo visible, with the additional perk of landing your marketing message in front of a wider audience. They can also help to add an eco edge to your marketing, presenting a greener alternative to single-use paper cups which your customers will appreciate.
____________________________________