Brand: The Art Faculty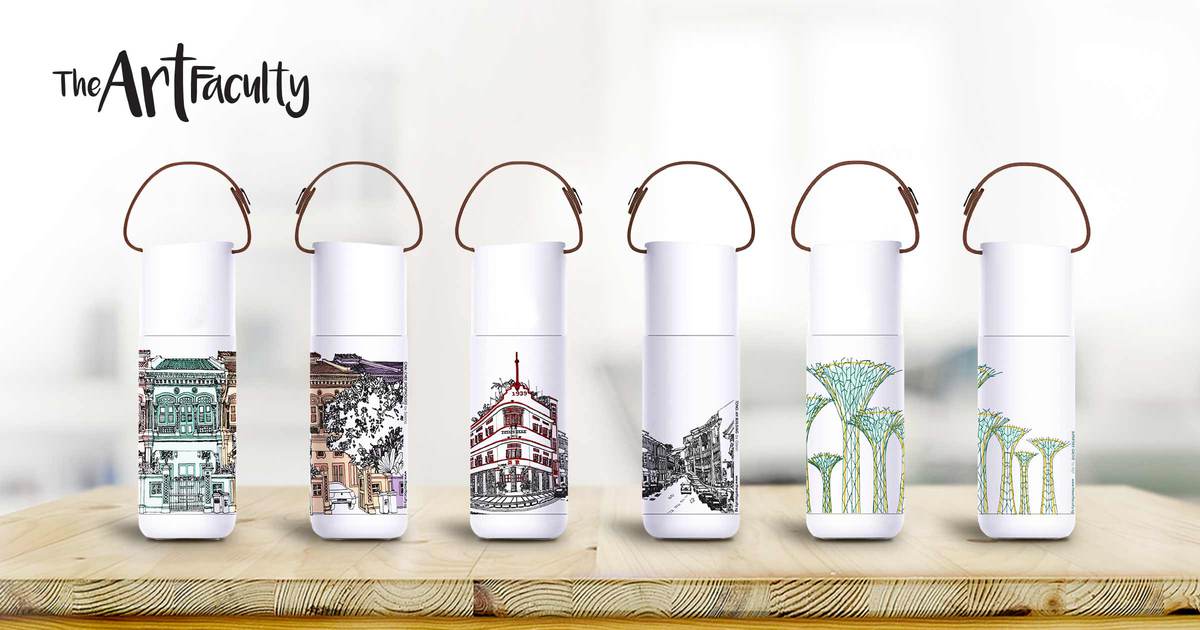 Description:
More than just your regular beverage container, these gorgeous and exquisite stainless steel flasks not only make your sipping experience more pleasant (thanks to its double-walled and vacuum insulation) — they are a brilliant alternative to ditching single-use plastic water bottles: as you opt for a healthy, conscious and sustainable lifestyle.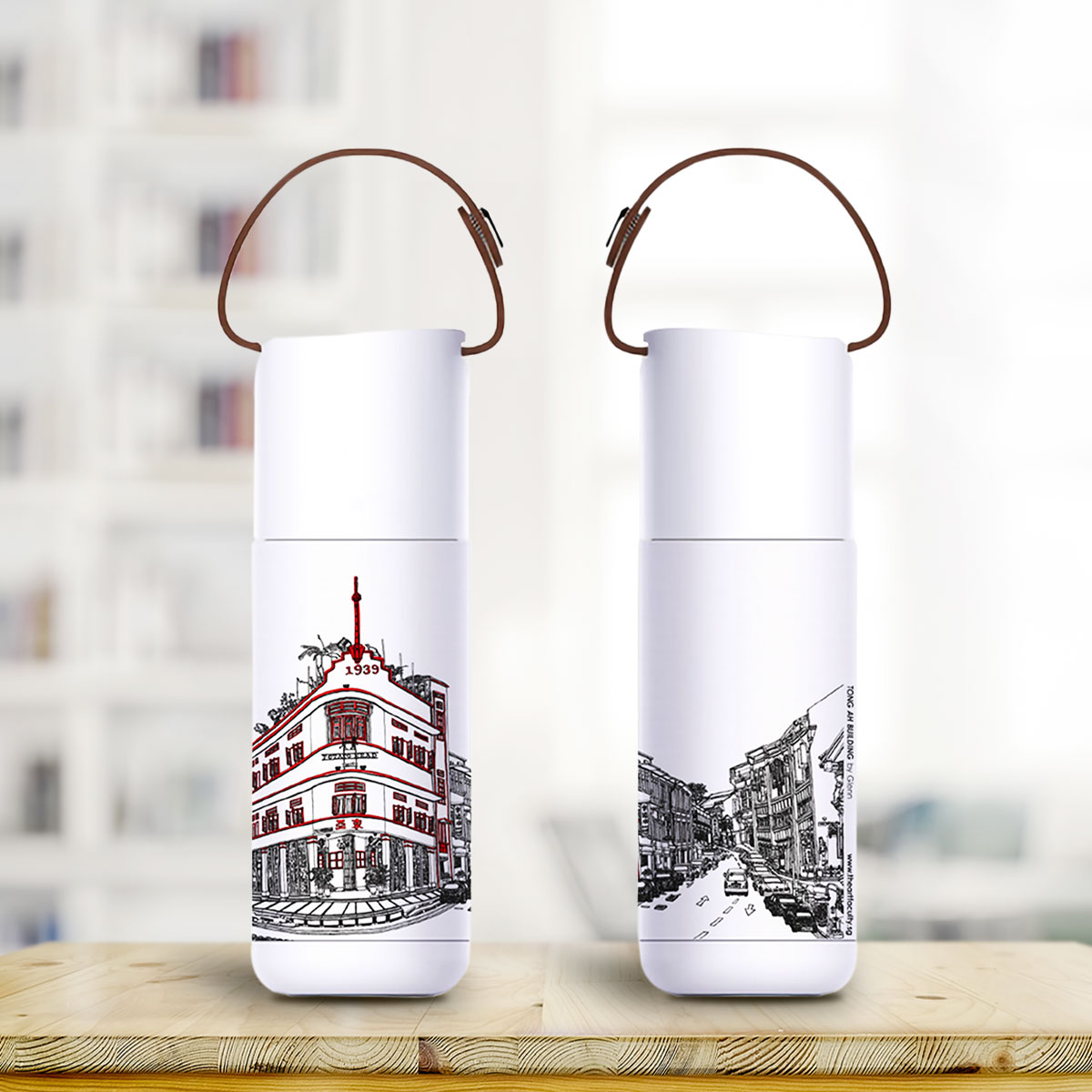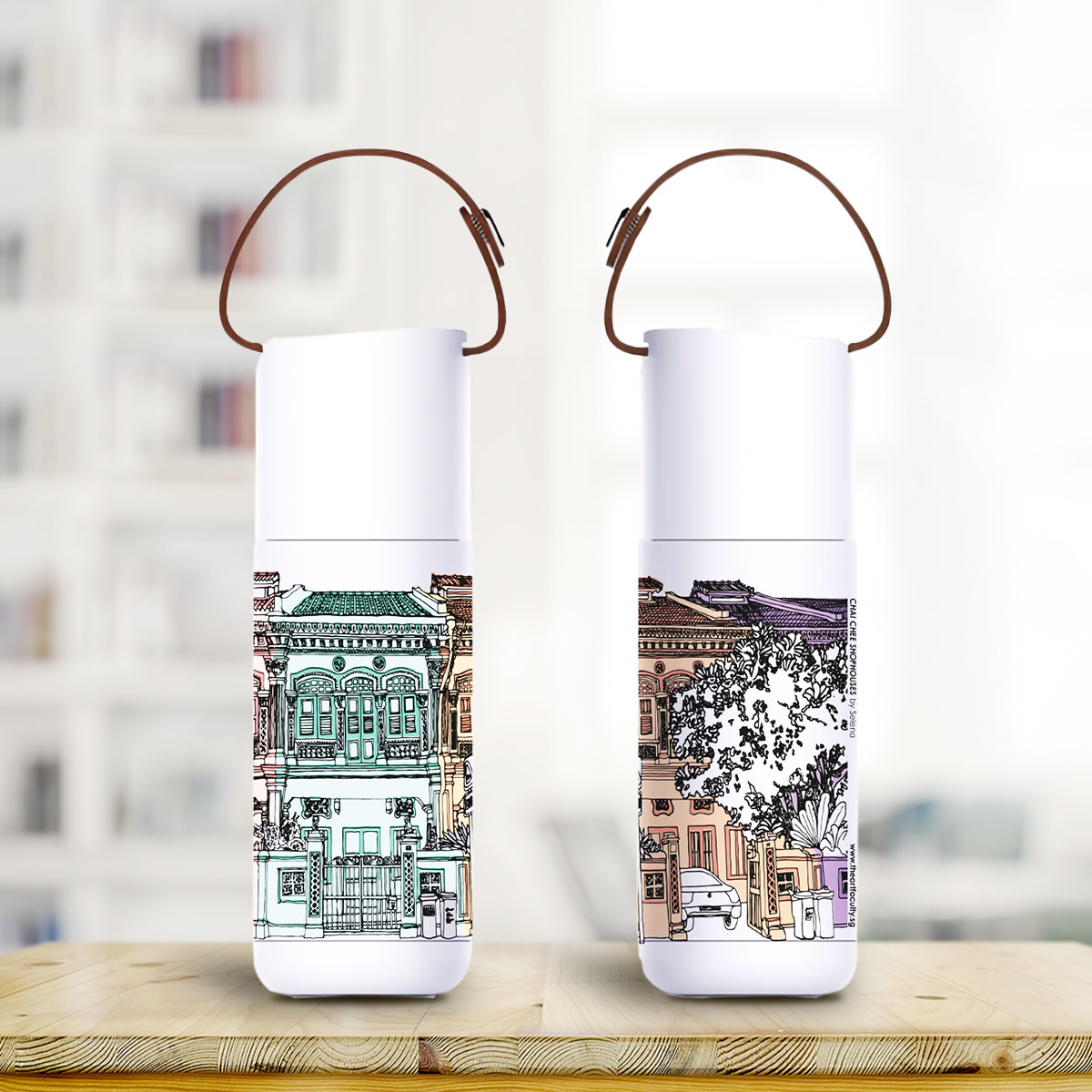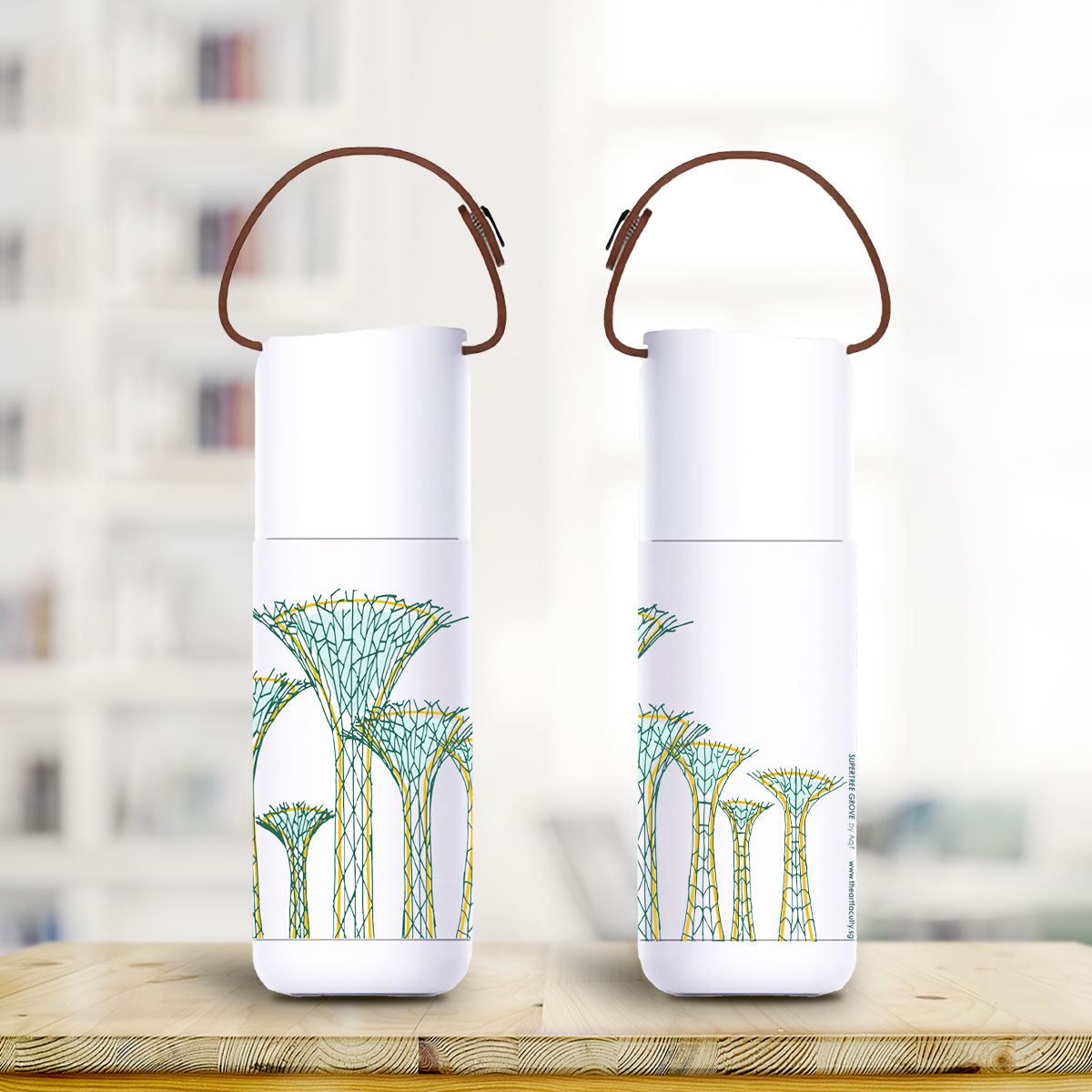 As one of the many sustainable projects we have collaborated on with The Art Faculty (TAF), this series of sustainable thermo bottles come with various distinctive designs which accentuate the flask's overall exterior. Featuring illustrative designs that depict iconic architectures (e.g. traditional shophouses and the Supertree Grove, to name a few), the thermo bottles are also equipped with a silicone handle strap, which you can easily clip onto your bag when you're on-the-go! Also made available at The Art Faculty Shop, these aesthetically-designed thermo bottles are indeed eye-catching corporate gifts that will make a lasting impression among your external and internal clients.

Practical, convenient with high usability — present these thermo bottles to your clients as an exclusive appreciation gift, or incorporate them into your employee swag as a morale boost for your team, or even as a promotional merchandise in your upcoming campaign to gracefully echo your brand's green message.
DTC Services Used:

Sourcing, Production and Delivery
Are you working on a similar campaign or project?
But feeling stuck, not sure what type of promotional or corporate gifts to go for?
[ Read our Blog ] [ Start a project with us ]




Check out some of our past eco-friendly projects Showcase: