Brand: Tillamook
Description:
One of the sustainable projects we have collaborated with Kaiser Foods Singapore, to design and fulfil eco-friendly cooler bags — for one of their products, Tillamook Dairy. Made from rPET material, or commonly known as recycled polyethylene terephthalate, this eco-friendly (and durable) promotional cooler bag can be a greener alternative for your brand's marketing efforts.

It goes without saying that single-use plastic products (ie. which are made with PET) and packaging are a huge part of our modern society today. While plastic has made life more hassle-free, more sanitary, and surely, very convenient — it also brings upon devastating effects to our planet. One way to combat these long-term problems is to recycle PET. A vastly popular resin that is used to create reusable polyester rPET fabric, which can in turn be made into a wide variety of clothing, bags, and other textile-based items — rPET reduces demand for new material, use of natural resources, as well as the amount of plastic sent to landfills each year.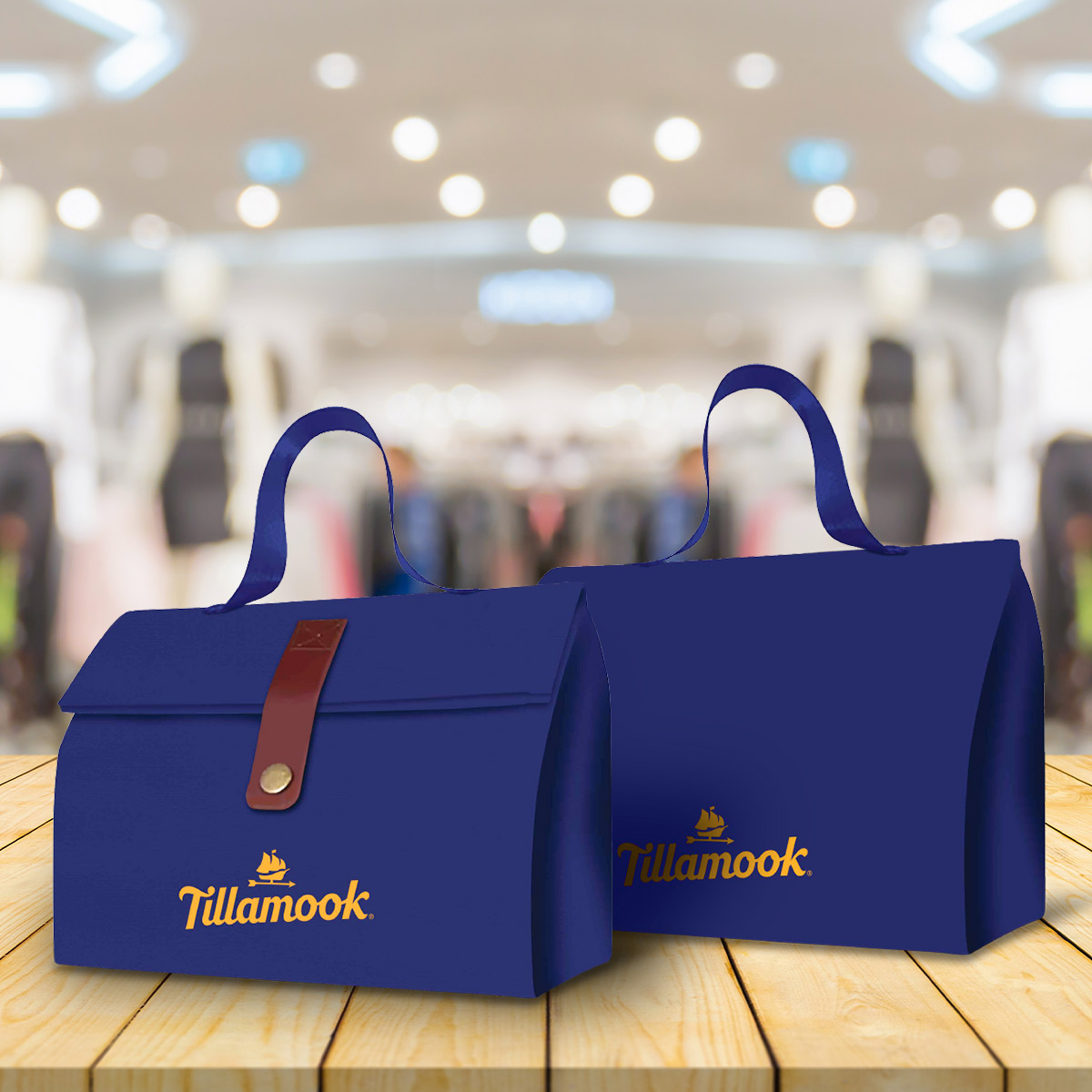 The choice of fabric material that goes to your promotional merchandise or corporate gifts, for instance, a cooler bag, says a lot about your brand. With minimal personalising touches, on top of an eye-catching design, you could already impactfully echo your brand's sustainable message. Here's a video summary of a selection of sustainable rPET promotional merchandise worth checking out.
P.S. Want to learn more about designing your own promotional cooler bags? Wondering how to make your promotional cooler bags so 'cool' that your customers just can't say 'no' to? But, not too sure how to start? We have the do's and don'ts for you to customise your ultimate cooler bag to innovate your promotional campaigns and marketing efforts — check out our latest Blog article.
DTC Services Used:

Design, Sourcing, Production and Delivery
Are you working on a similar campaign or project?
But feeling stuck, not sure what type of promotional gifts to go for?
[ Read our Blog ] [ Start a project with us ]




Check out some of our past eco-friendly projects Showcase:


Alternatively, you can always explore more

eco-friendly products

on our website.