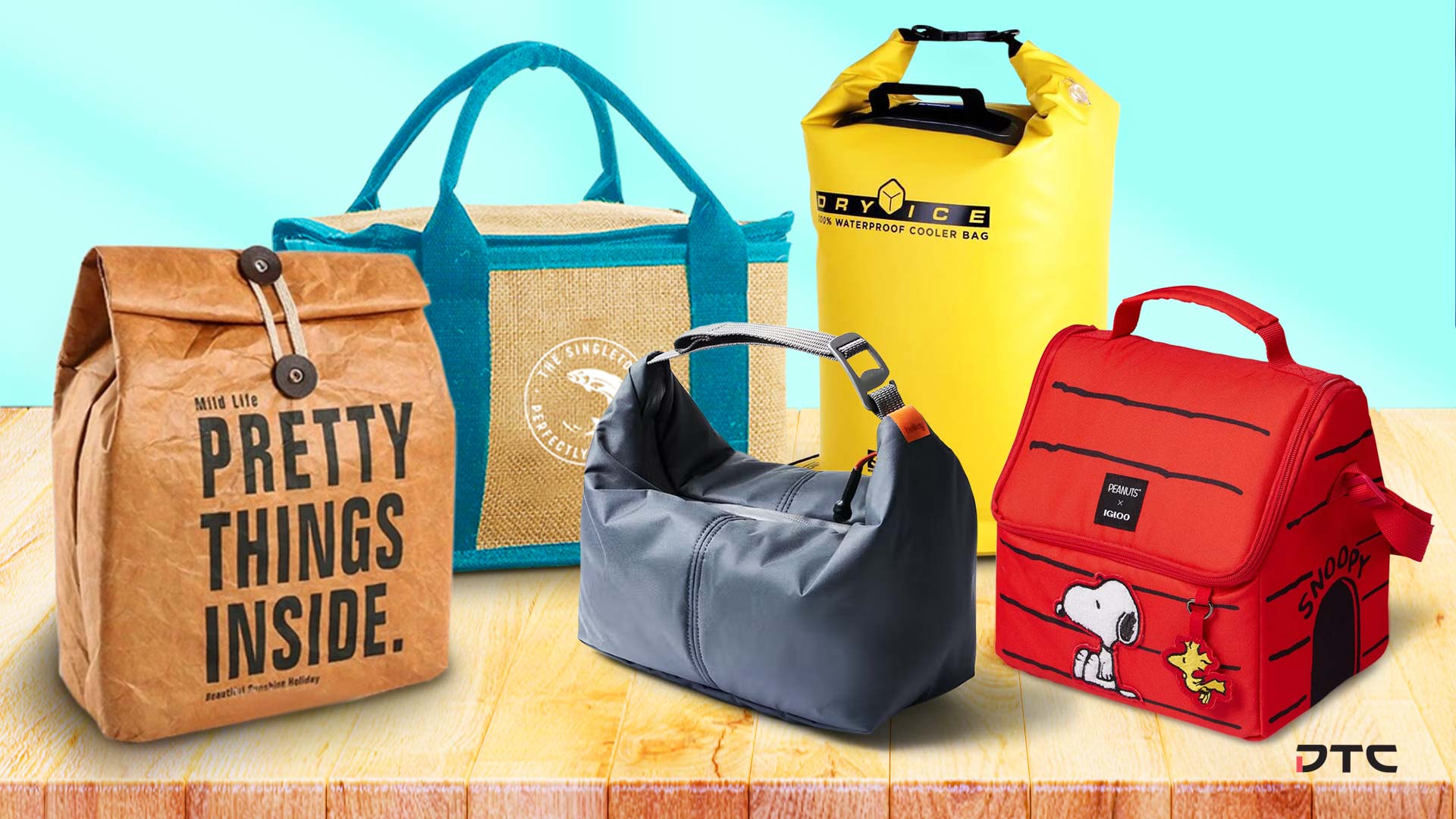 Not all cooler bags are created equal — and neither are your marketing needs. A creative and eye-catching printed cooler bag makes a cool impression on your recipients. Whether it's a promotional gift for a gift with purchase campaign to impress your customers, or a delightful appreciation gift to thank your clients, you would want to instil certain elements in the cooler bags to elevate your branding.
With so many different types — of shapes and designs — of insulated cooler bags available, we are practically spoilt for choice. Due to the difference in features and other details, you can find variations in the process of designing a cooler bag. With that said, the quality of insulating materials is highly important to make the bag more durable and valuable. Low-quality insulating materials cannot retain the temperature of your items for a long time. In a nutshell, the choice of materials also affects the price of your insulated cooler bags.

To start, let's dive into some interesting cooler bag design inspirations to kickstart your creativity. In this article, we will be discussing:-
Interesting cooler bag ideas


How to: Tips to make your ultimate cooler bag

Make your cooler bag stand out with unique shapes and designs

Sit back, as we guide you how to make your ultimate promotional cooler bag cool (and durable) to impress your customers and enhance your brand visibility throughout your marketing campaigns. Read on!
Design ideas for a (cool) promotional cooler bag
Spill-proof, eco-friendly, economical alongside its unique nature — a carefully designed insulated cooler bag printed with your brand logo and customised message leaves a lasting impression which gives great value to your campaign and business.
Speaking of which, these days, lunch a.k.a. cooler boxes are a huge trend as a food-on-the-move and easy-carry storage container to the office, school, picnics, road trips, pretty much anywhere. Come with a sealed closing system, they keep your food and beverage fresh and chilled, maintaining the temperature you desire.
Here are some of our favourites.
Cooler Lunch Bag
Why we like it: A stylish Japanese-style inspired design drawstring lunch bag to keep your food and beverage at the right temperature until it's time to eat! A lot of storage room to pack along your bento boxes, beverages among other essentials. Keeping practicality and durability in mind, this brilliant design for a promotional cooler bag is sure to make a statement — increase your brand awareness and deliver a great ROI.
Cork Cooler Bag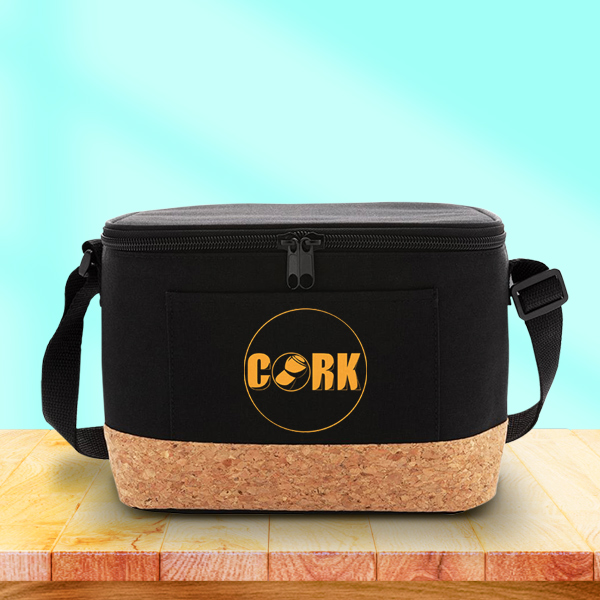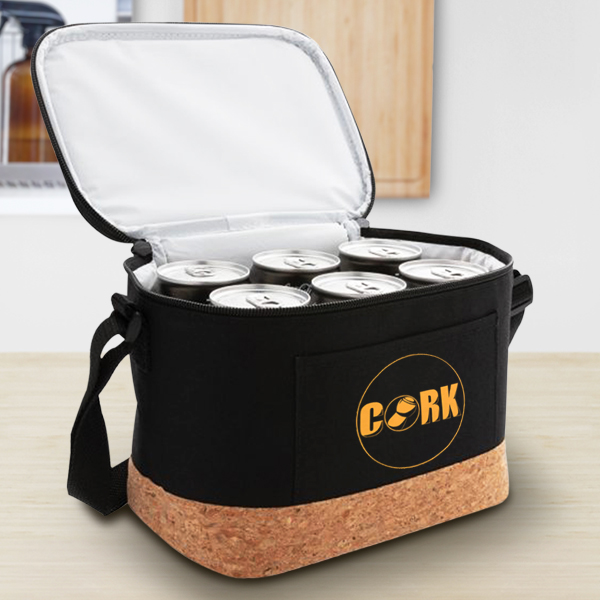 Why we like it: Incorporating an eco-friendly material — natural cork — as part of the cooler bag's design not only echoes a strong and bold sustainability message, the sharp and distinctive colour mix has certainly elevated the cooler bag that makes a terrific promotional gift for beverage brands alike!
Stylish Cooler Bag with Bottle Opener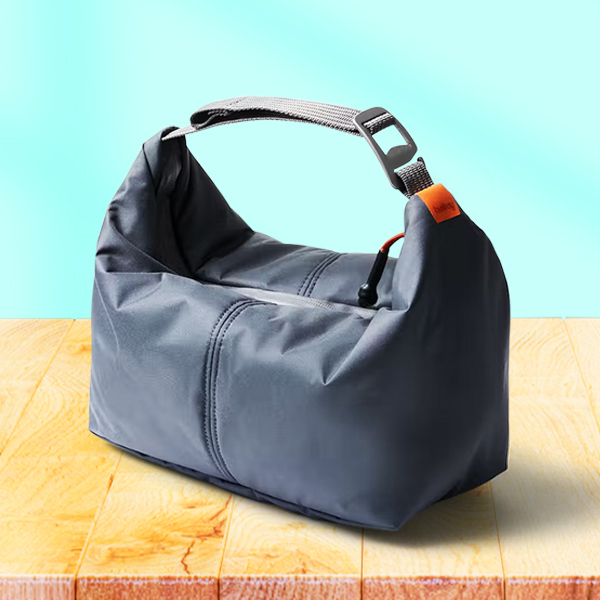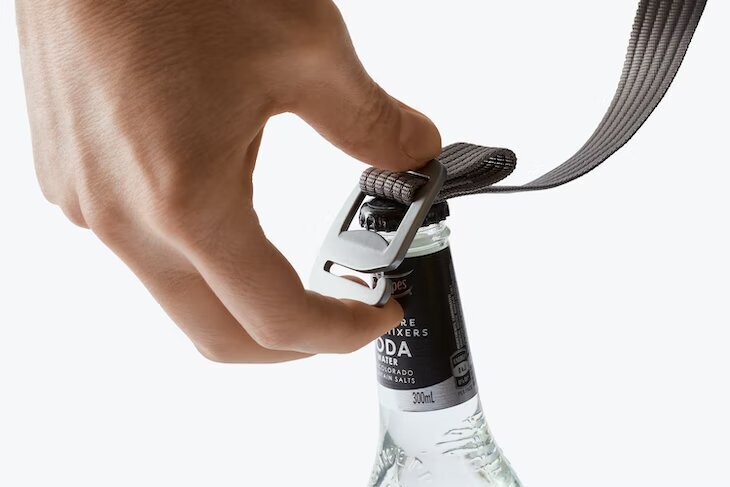 Why we like it: Minimalism at its very best. Functionality at its coolest. With a built-in bottle opener that comes in super handy whenever you wish to pop a bottle of your favourite beverage, the cooler bag is easily foldable and compressible — just squish down when it's empty, for easy packing. Perfect for beverage and alcoholic brands that want to make a statement!
Ikea Cooler Bag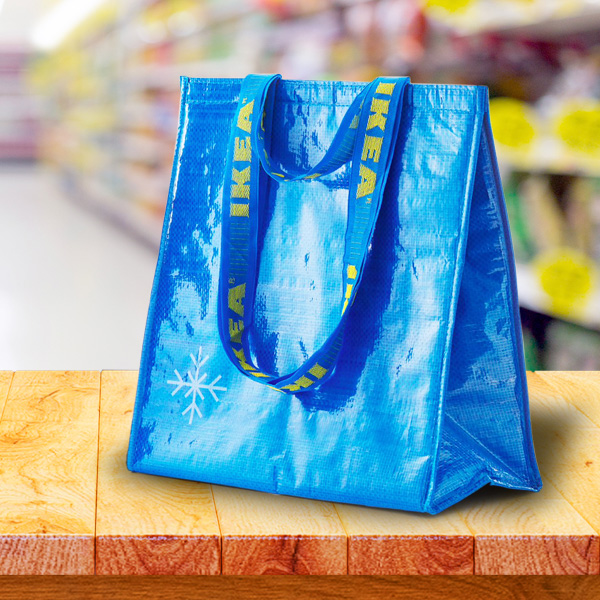 Why we like it: With a design that provides a sturdy base, on top of a durable and strong handle strap, one can effortlessly incorporate designs to get his branding out there through the wide customisation space of the cooler bag. A large storage space that literally shouts practicality and best-value-for-money.
Cooler Dry Bag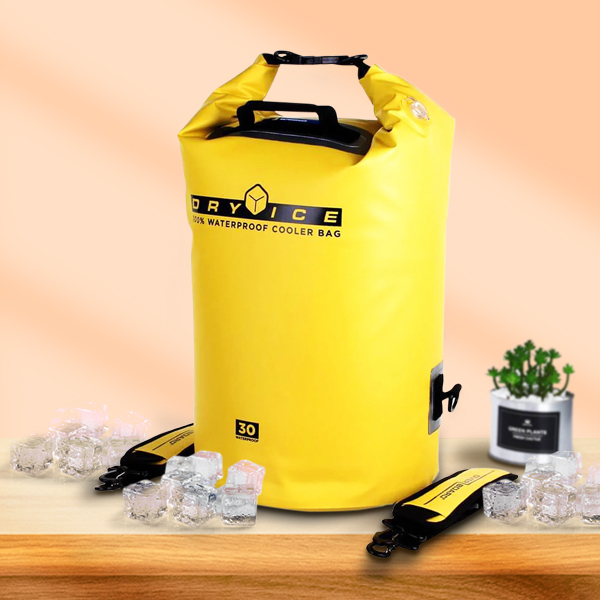 Why we like it: This next cooler bag design has coolness written from top to bottom. Its cylinder shape, complemented by vibrant colour mix, is already a bold statement ad. Equipped with a carrying strap and two D-rings, the cooler bag can be fitted with an additional lock. Alternatively, this works as a dry bag to store your essentials when you're hitting the gym or a short excursion. Ideal for not only beverage brands, outdoor brands for camping or backpacking activities could give this promotional gift idea a thought.
Fashionable Lunch Bag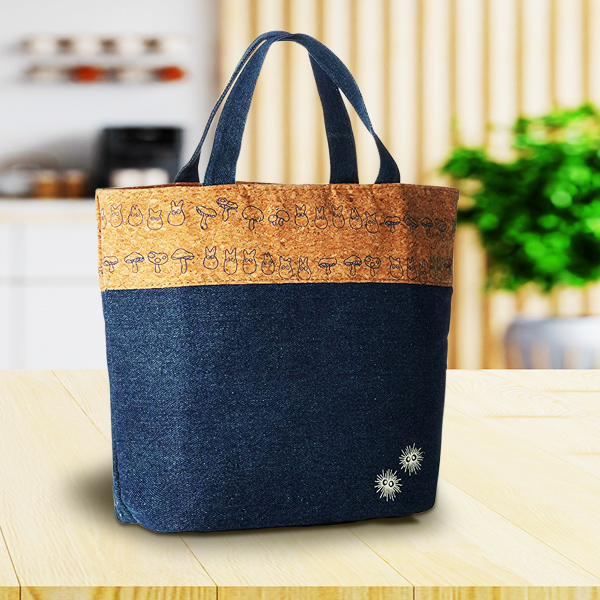 Why we like it: Combining a mixture of eco-friendly materials — cork and wood — this sleek lunch bag not only keeps your food and drinks at your desired temperature; it is also a fashionable shoulder bag for the ladies to store your smaller essentials.
2 in 1 Detachable Picnic Cooler Bag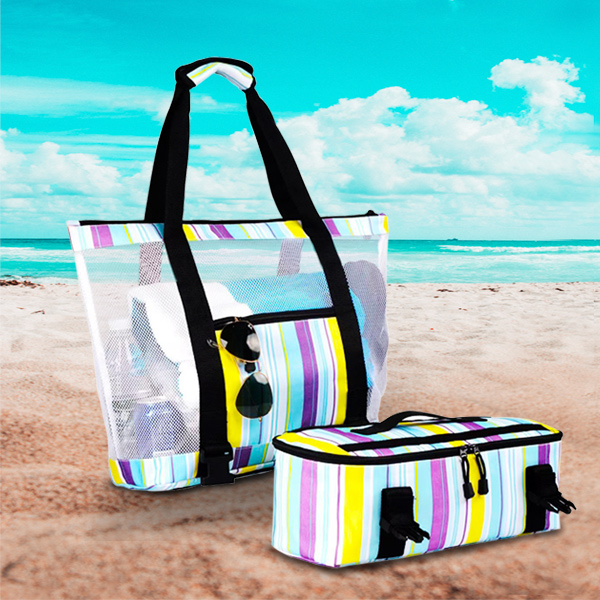 Why we like it: A multi-compartment picnic bag that features a cooler function at the bottom, while the mesh portion can store your dry items. Wait, there's more. You can effortlessly detach the cooler bag from the mesh tote bag, within seconds! A perfect fit for any outings to the beach, picnic, day trip, hiking or camping. Is this cool or what?
How do you make the perfect cooler bag?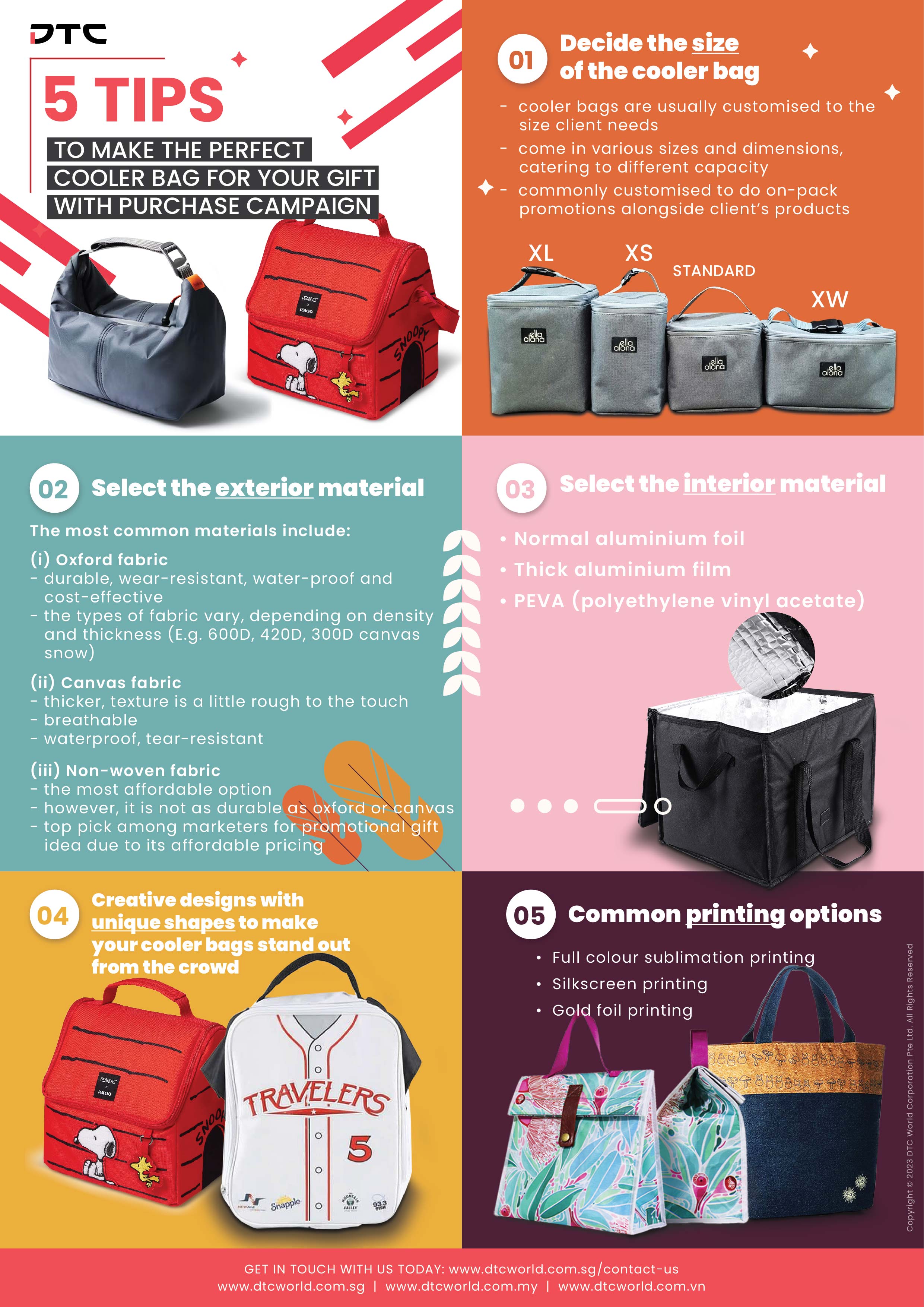 [ 1 ] Select the right size
– a functional cooler bag is customised according to our client's needs, designed in accordance to its promotional purposes
– can come in various sizes and dimensions, catering to different capacity

[ 2 ] Pick the right material — exterior and interior
Exterior
(i) Oxford fabric
– commonly used fabric for bags
– durable, wear-resistant, waterproof and cost-effective
– however, there are many different types of oxford fabric used for the exterior of the bag (depending on its density and thickness) (E.g. 600D, 420D, 300D canvas snow)
– there are other various options for Oxford fabric selection, with different weaving and finishing (E.g. 230D, 290D, 900D, 1680D)
– the higher the fabric's Denier (D) count, the thicker the fibre, and the more expensive it is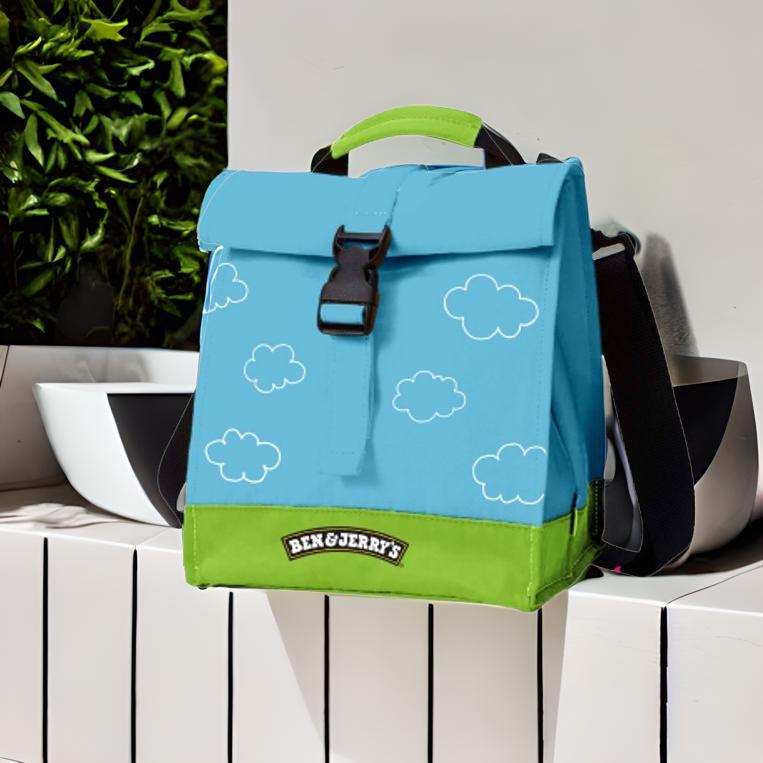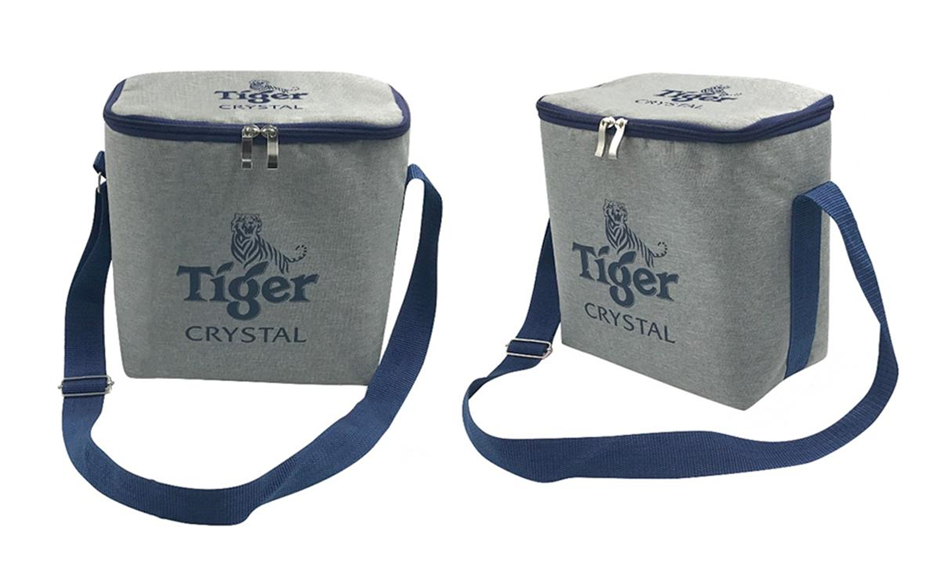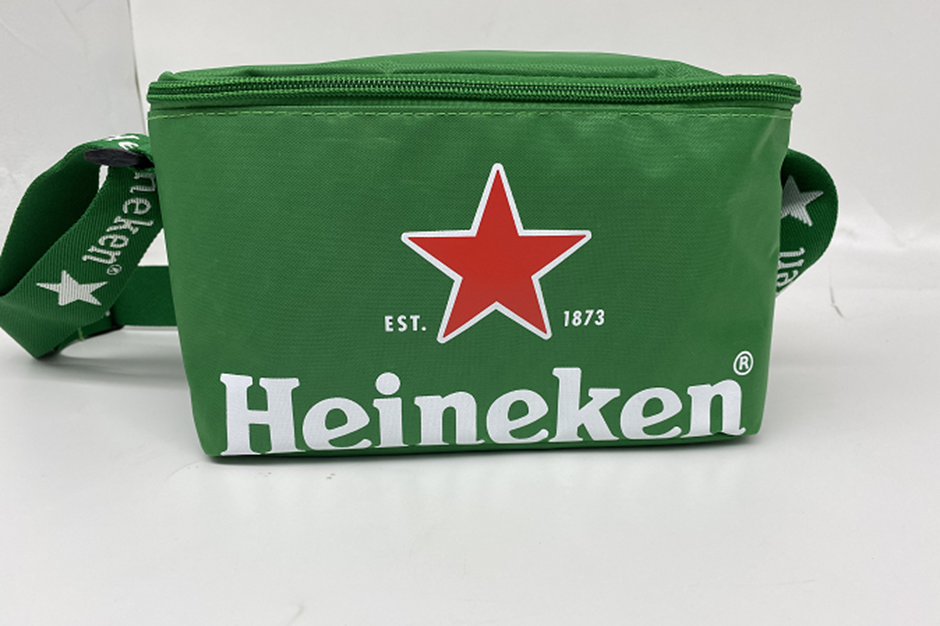 (ii) Canvas fabric

– compared to the Oxford fabric, canvas fabric is thicker
– fabric texture is a little rough to the touch
– breathable material
– waterproof
– tear-resistant

(iii) Non-woven fabric
– the most affordable fabric material option
– however, it is not as durable as oxford or canvas
– one of the top picks among marketers as promotional gift idea due to its affordable pricing
Interior
(i) the thickness of the cooler foam
– thickness can vary from 2mm – 10mm
– most common promotional cooler bag uses 3mm thickness
– advisable to opt for thickness between 5mm – 8mm, for better quality
(Note: On average, a well made cooler bag can help to keep warm for about 2 hours, and keep cold up to 3 – 4 hours.)

(ii) Normal aluminium foil
– the cheapest and most common option for promotional use
(ii) Thick aluminium film
– more lasting and more premium
(ii) PEVA (polyethylene vinyl acetate)
– a type of plastic that is recyclable, durable, easy to clean
– has antimicrobial properties
– commonly used if cooler bag need to have food contact, and if need to ensure cooler bag is leak-proof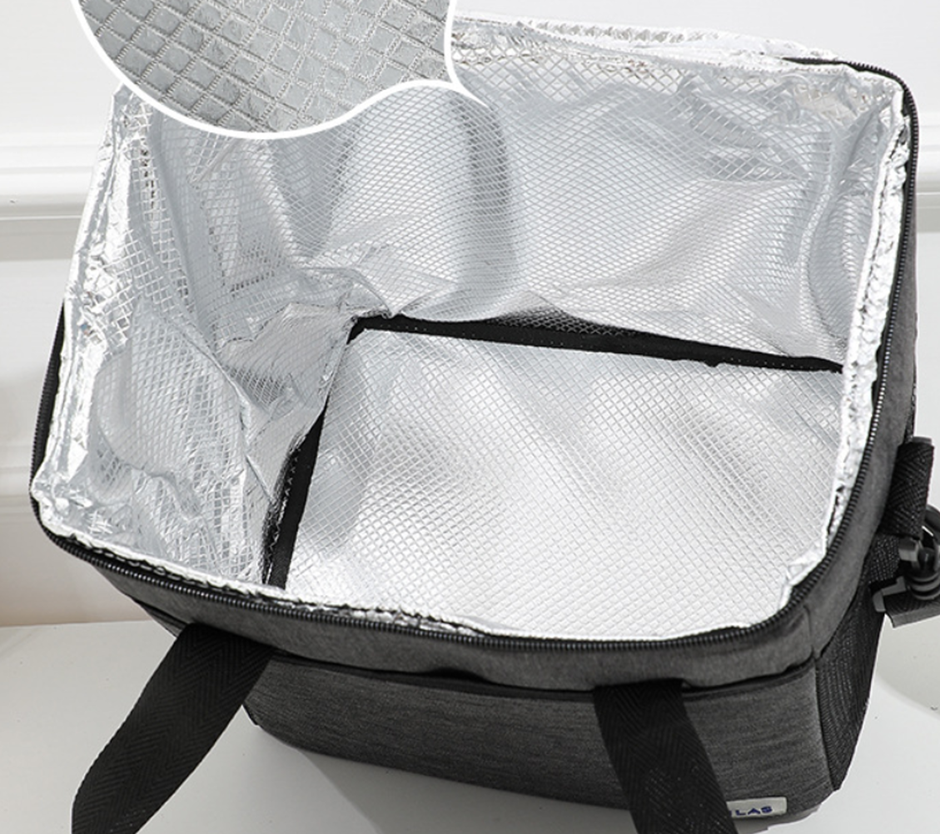 Normal foil
– as the foil is sewn to the bag; this will not prevent water from leaking.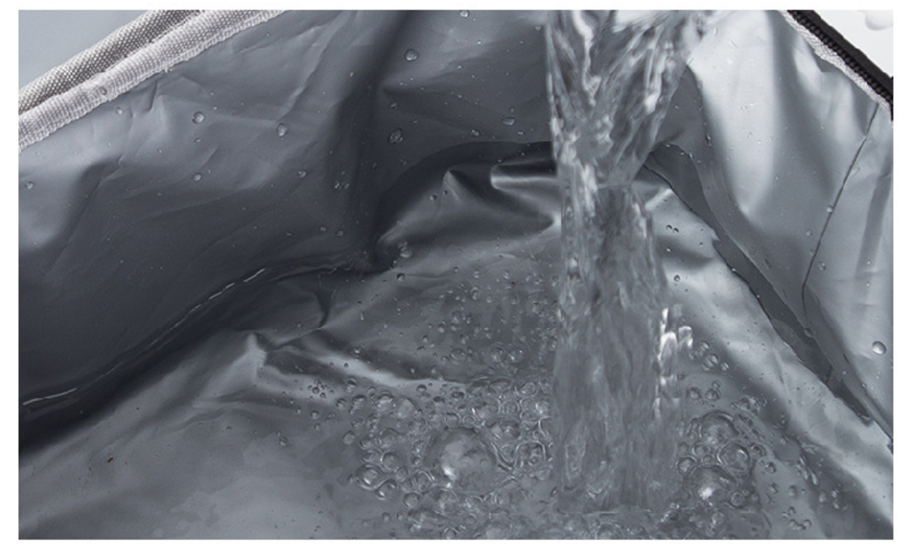 PEVA
– produced by heat sealed method; can prevent water from leaking
– therefore, we can use this to create a multi-function cooler bag that serves as an ice bucket, as well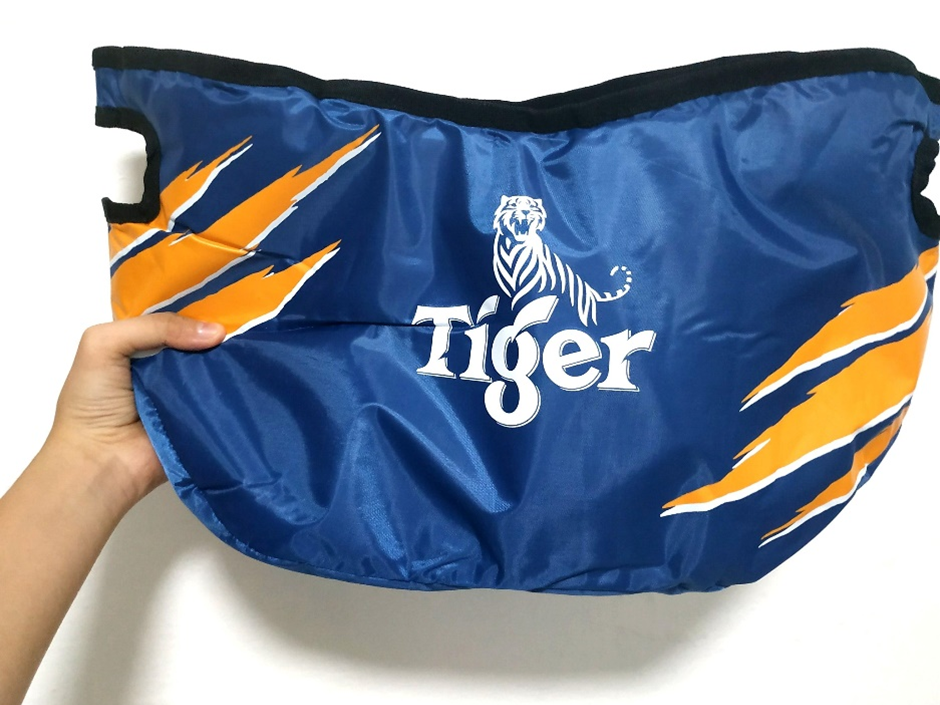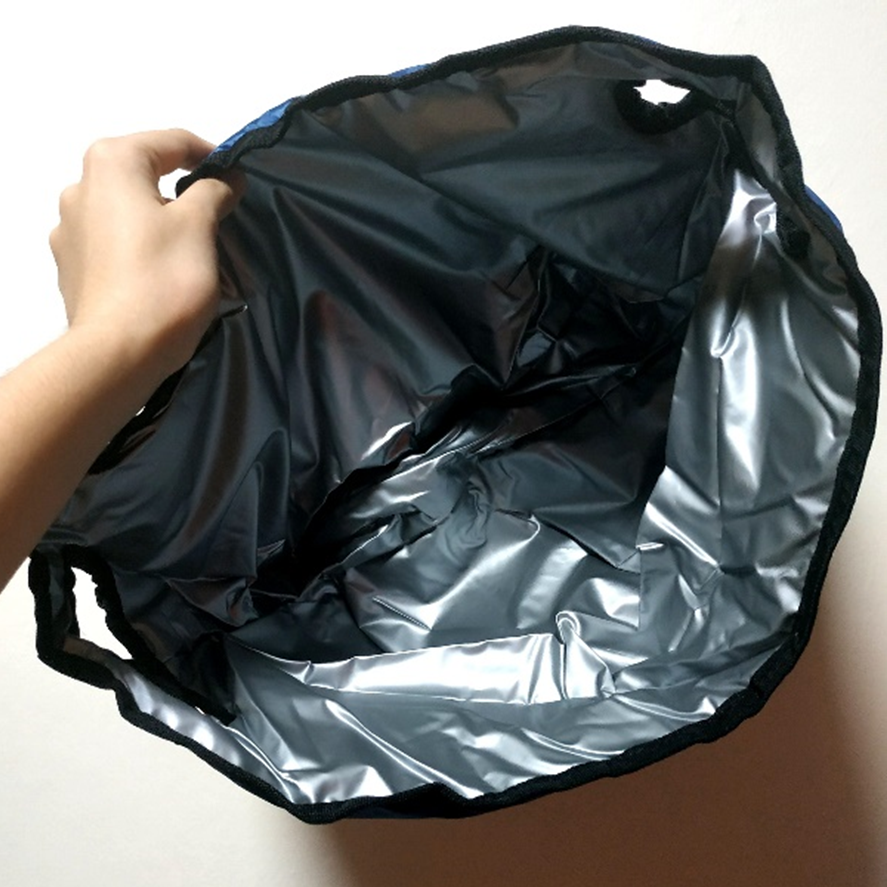 [ 3 ] Printing options
(i) Full colour sublimation printing
(ii) Silkscreen printing
(iii) Gold foil printing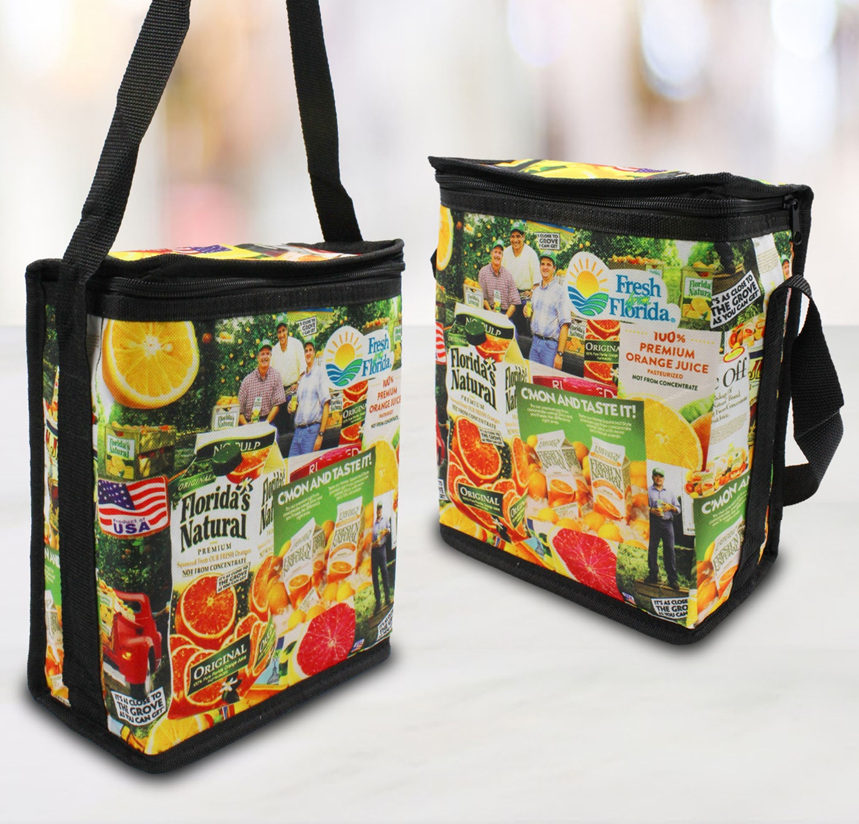 Full colour sublimation printing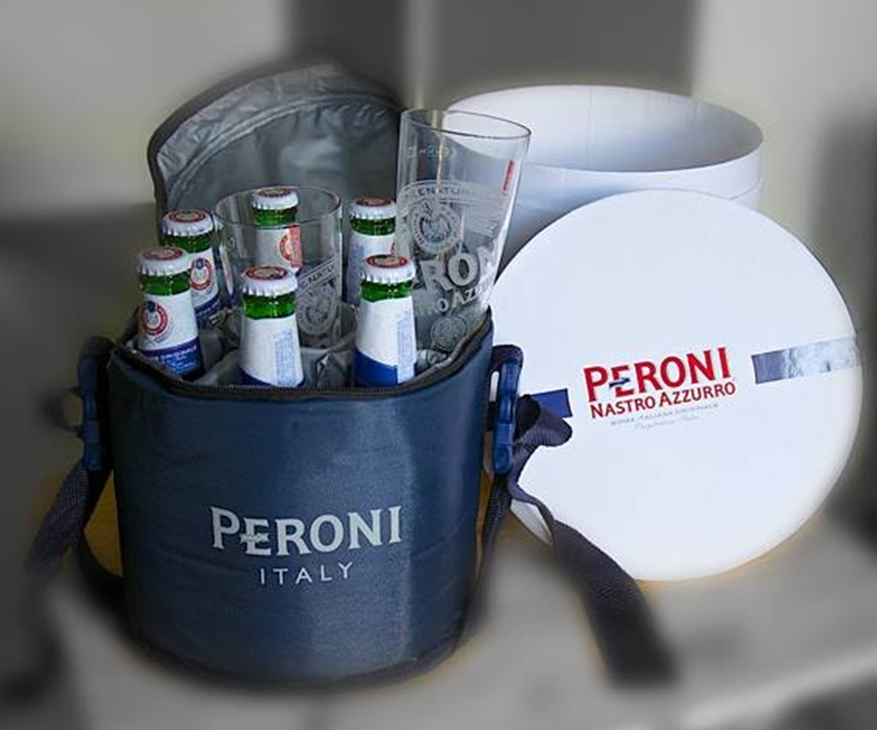 Silkscreen printing Gold foil printing
#Tip: Go for unique shapes and trendy prints that stand out from the crowd!
Looking for a promotional cooler bag that will constantly remind your customers of your brand? Make it really unique. Here's how:-
Incorporate unique shapes, with eye-catching colour combinations and trendy prints to elevate the overall design of your cooler bag.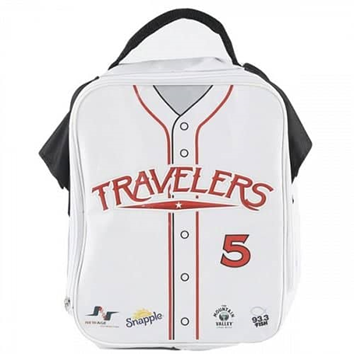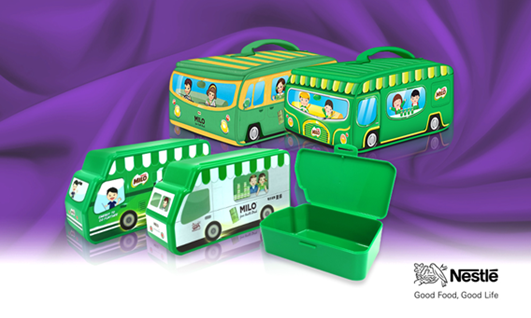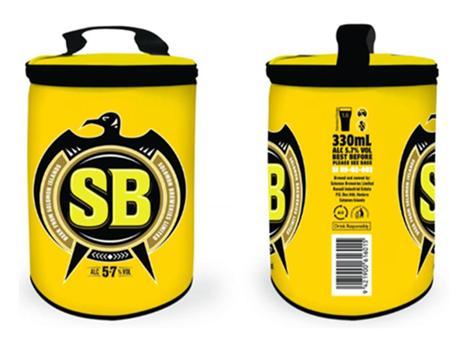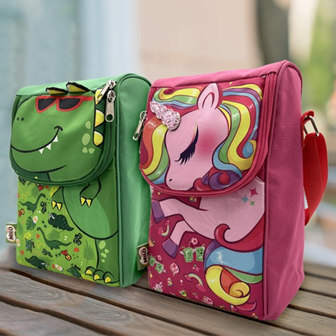 Custom design your insulated cooler bag with elements or designs of cute animal characters, which kids love; or go for a huggable pillow-like can shape design with vibrant and sharp colour mix. Speaking of functionality, the cooler bags can also be used as lunch bags and thermal bags — both for the young ones and adults.

Now, that's one head-turning design to brilliantly promote your brand and also a cost-savvy promotional gift that can be used multiple times across campaigns.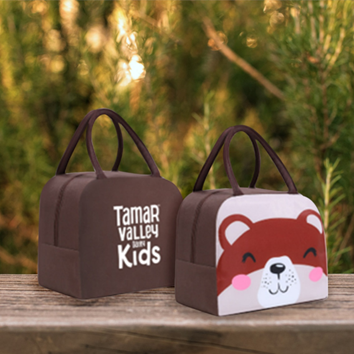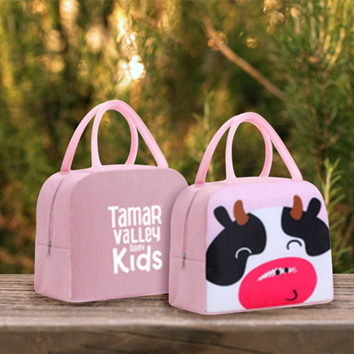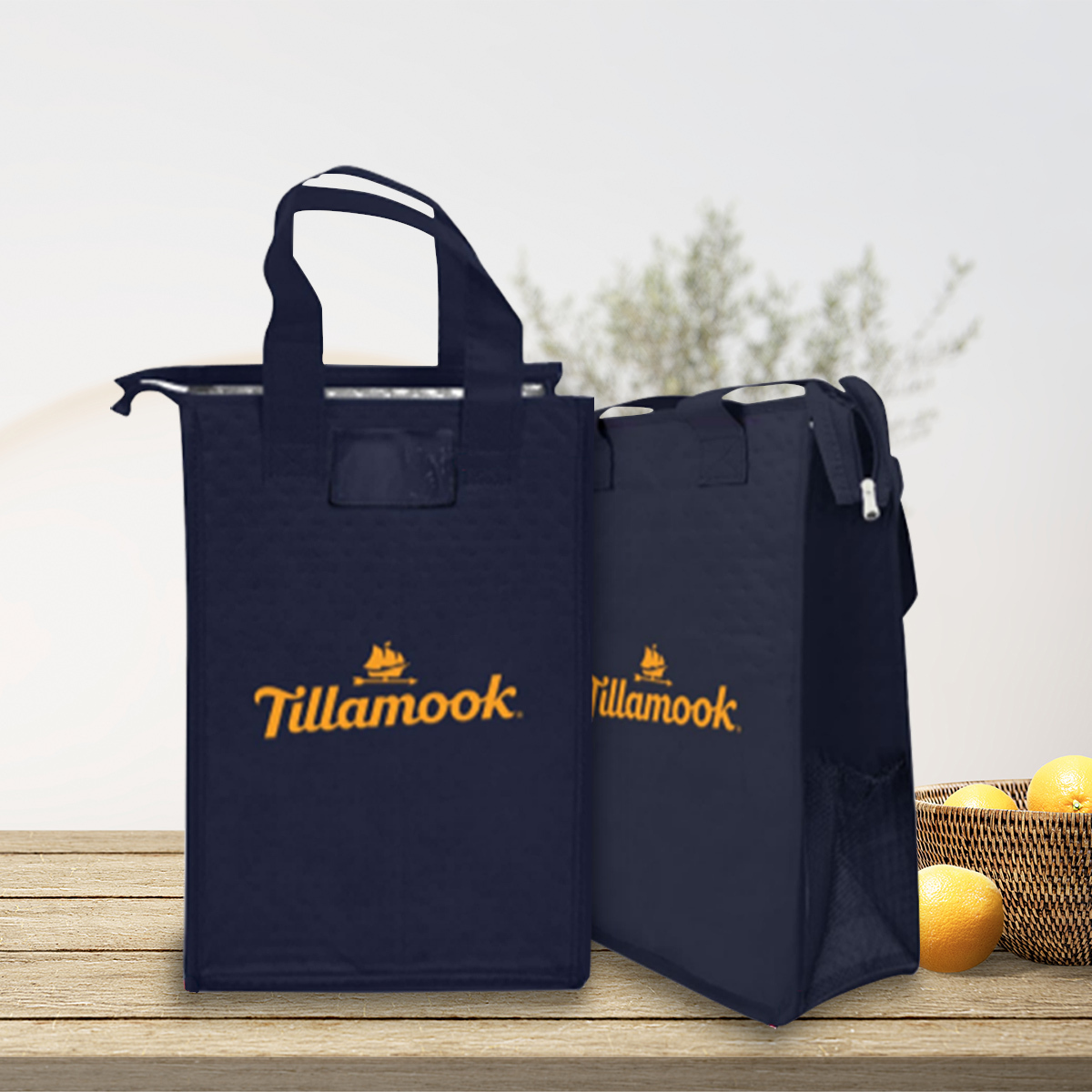 Looking for a more

sustainable

,

eco-friendly

alternative for your next cooler bag?


The good old cooler remains a timeless way to keep food fresh, and to capture the attention of your customers. On top of the more common materials and designs in a cooler bag we have seen in the market, we have also explored a more sustainable approach for this promotional gift item.
Whether it's tyvek, jute, or rPET, these eco-friendly materials give a natural and raw look-and-feel. We also inject design elements that give a sexier and more distinctive look to the cooler bag — with the thought that this could create more talking points to the marketing and promotional gift during any campaign.
All our cooler bags are customisable, with designs and treatments which best accentuate your brand and logo. Explore our collection to find a cooler bag that meets your promotional campaign and marketing needs. Speak to us today to find out how to do it the cool way.

_______________________________________________________________________
What makes a good promotional gift product? We believe it all boils down to the design impact, functionality, representation, cost-effectiveness — as well as, material quality and product durability. Whether it's an 8-can cooler bag, or a multi-functional insulated lunch bag camouflaged as a fashionable sling tote — we understand you are constantly looking for something distinctive, one-of-a-kind to enhance your brand visibility and ultimately, elevate your sales volume.
The more personalised the gift is, the more exclusive it gets, the stronger the brand loyalty. In DTC World, we are dedicated to thinking in the best interest of your brand and business — that's why we made it our mission to find the best suited gift ideas to complement your marketing efforts.
If you'd love to explore any one of the promotional cooler bag ideas we have shared in this article, just put our team to work — and our product and gift experts are more than happy to fill you in. Let us walk you through on how you can inject fresh-looking designs and unique concepts into your next promotional cooler bag — for that ultimate appreciation gesture to reward your loyal patrons.
More promotional gift ideas to boost your marketing campaigns: