Brand: The Art Faculty
Description: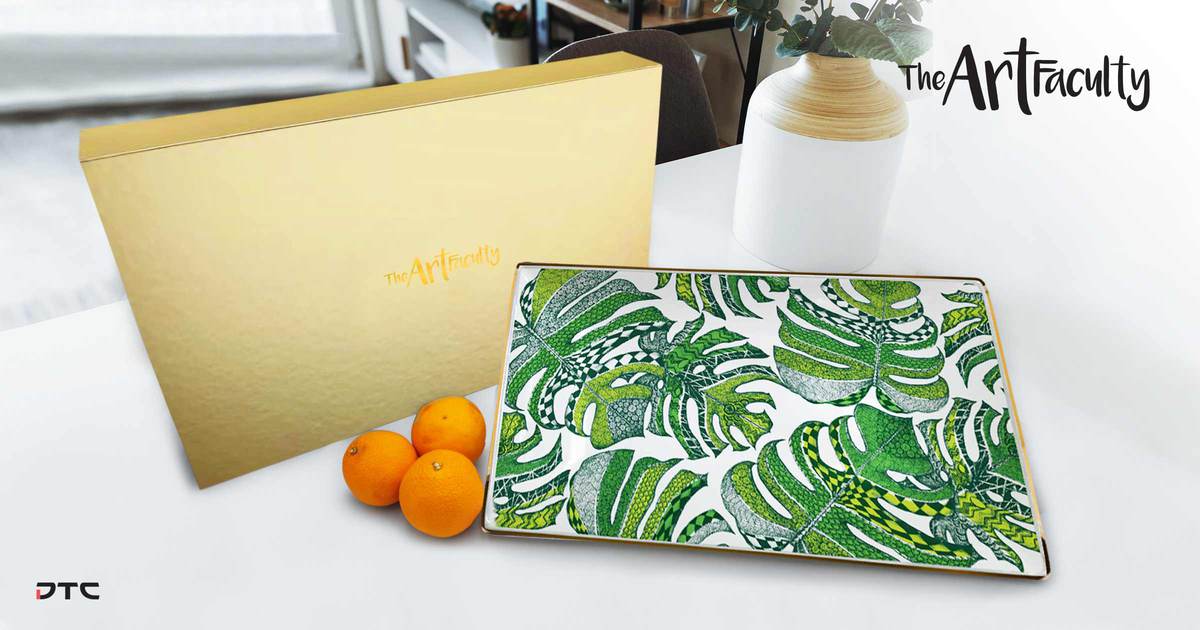 Capturing the stunning and distinctive patterns of the tropical monstera plant in its design, this statement ceramic platter is about to create a spectacular tablescape for your dinner parties.
One of the trendiest and most popular houseplants out there, the scenic green monstera of this adapted design is another sustainable project we have worked on with The Art Faculty (TAF).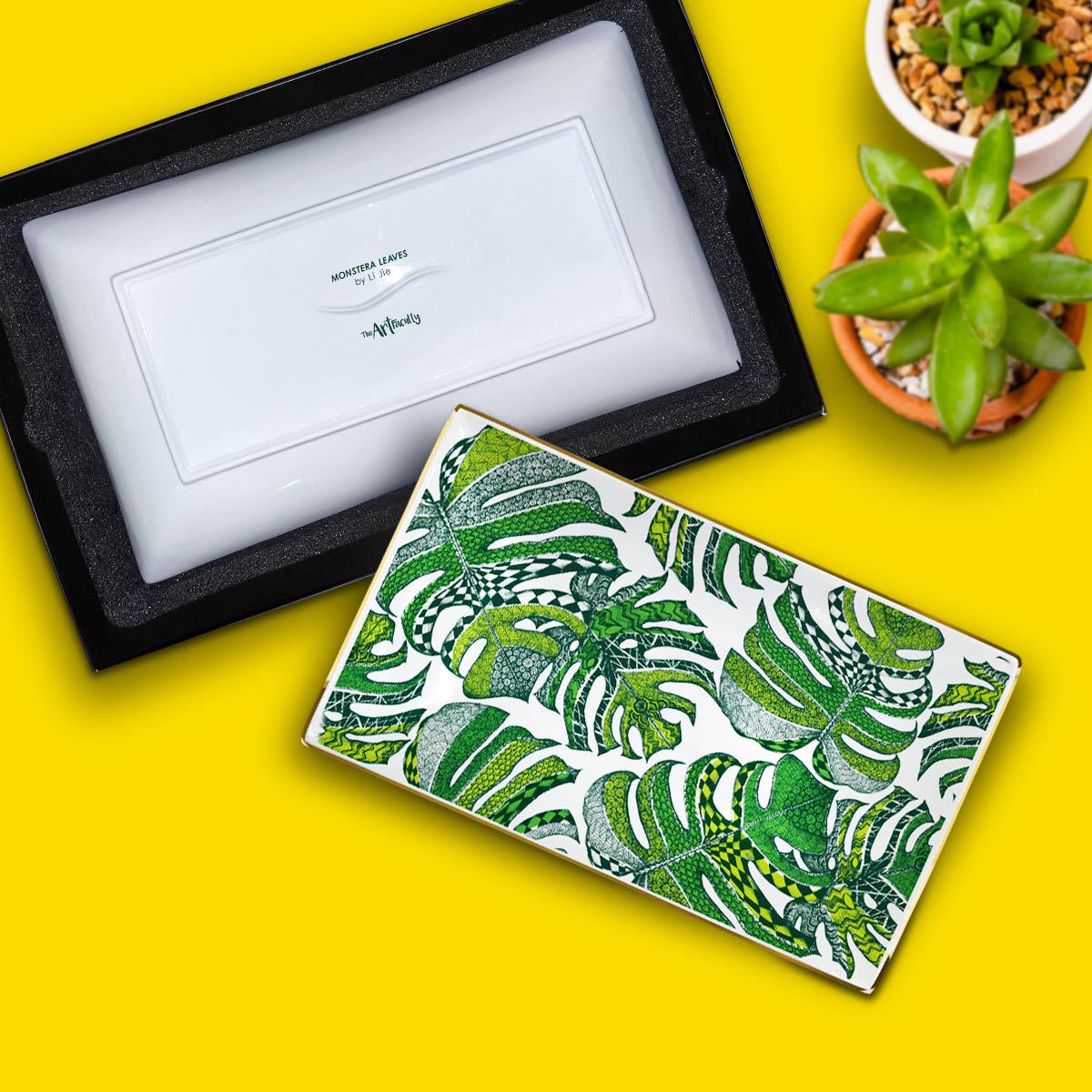 Thanks to their uniquely fenestrated leaves, the monstera plants have been a popular subject replicated in art, textiles, and wallpaper used in fashion and interior design. Adapted on a large ceramic platter, this charismatic dinnerware is a perfect gift choice — representing the epitome of elevated luxury.

Image credit: TAF


Coveted as a limited promotional gift, captivating when gifted as a gesture of appreciation to your exclusive corporate clients or trade partners. Regardless of the occasion or purpose, the aesthetically majestic gold rim definitely adds a touch of timeless elegance. Also made available at The Art Faculty Shop as one of their many delectable retail merchandise, the durability of this glazed ceramic serving platter will absolutely bring exposure of your brand to your customers for a long, long time.
Whether it's for the look or glam, we have always believed in unique promotional gift ideas that are coupled with exquisite designs — a representation of aesthetics and practicality.
____________________________________