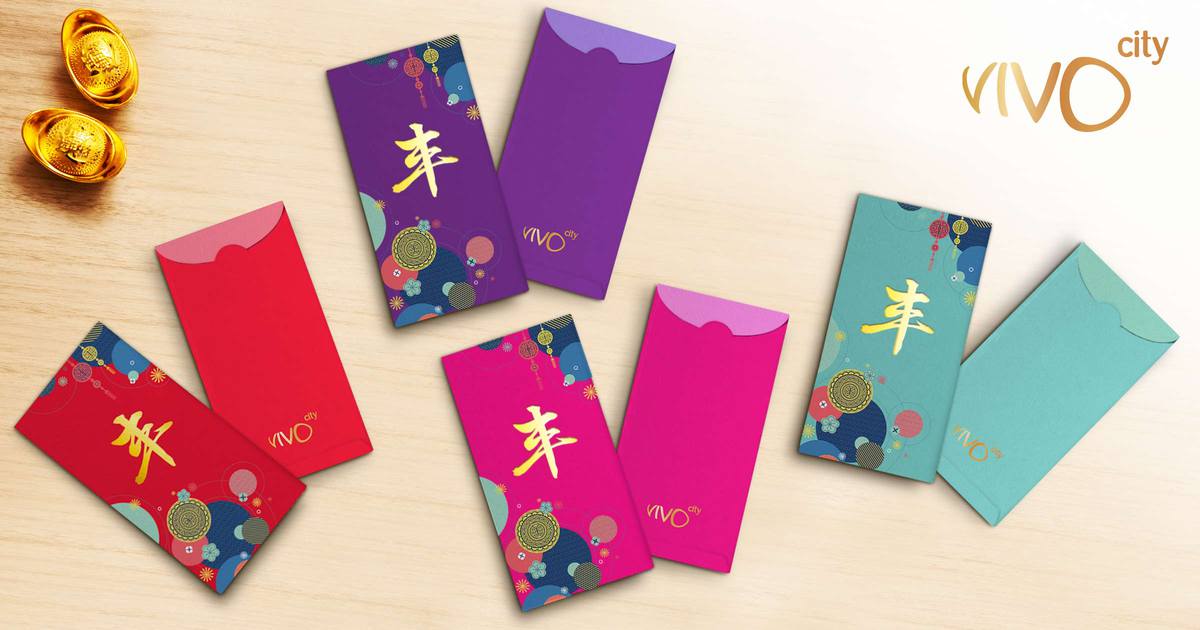 Description:

Brand recognition and promotion is of paramount importance to businesses, both large and small companies alike. One of the sure-win promotional gift ideas that remains highly sought-after among marketers and businesses, branded red packets have since cemented its 'role', as far as marketing is concerned — going beyond being just a traditional prosperity gesture, given out during special occasions or festive seasons. Businesses leverage on this purpose of a red packet — to connect with their targetted audience — by introducing eye-catching promotional red packets that capture creative designs and shapes.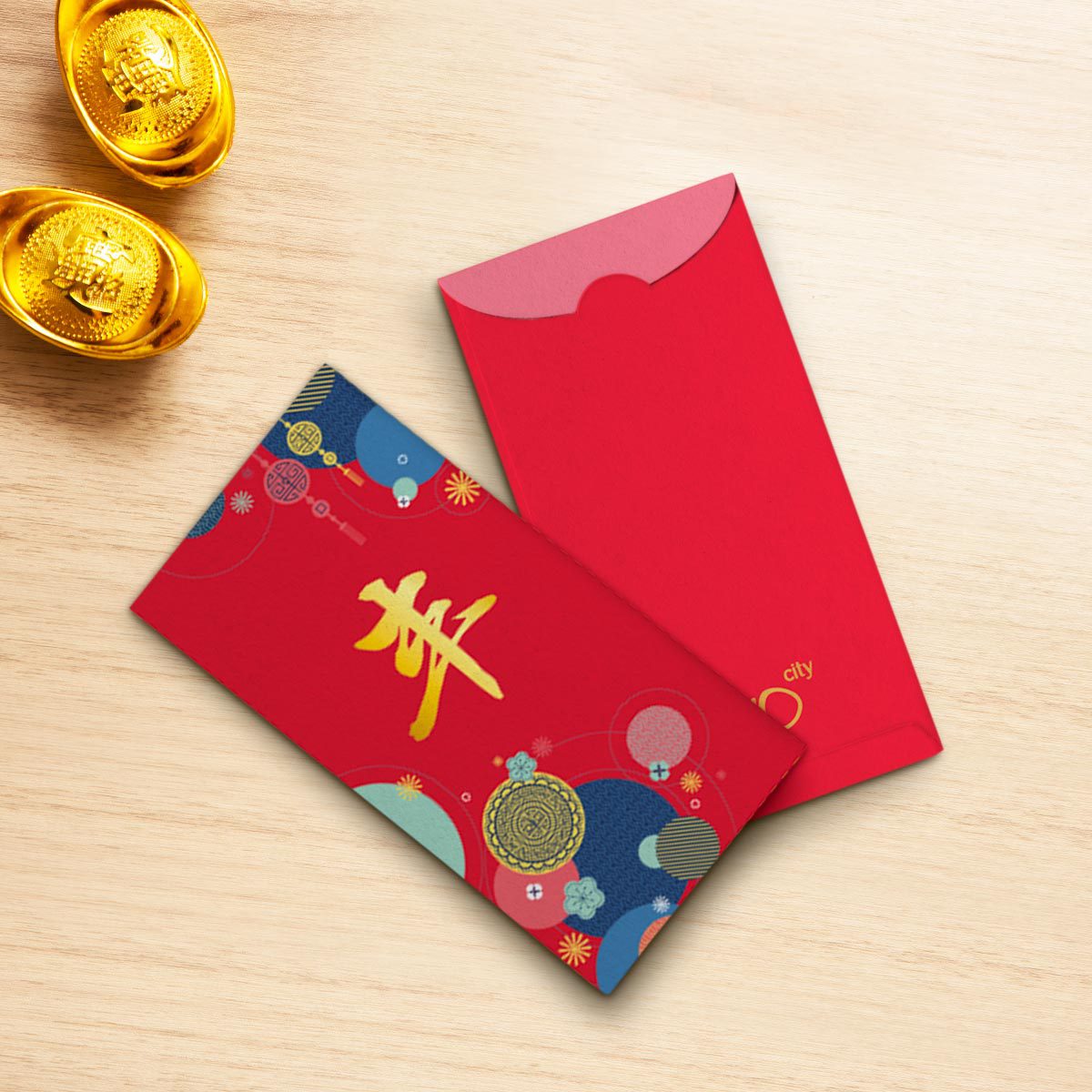 This series of aesthetically appealing promotional red packets that we have designed for shopping arcade, VIVOCITY — Singapore's iconic retail and entertainment haven — surely radiates a prestige vibe. From the choice of colours, design elements, coupled with the elegant gold treatment on the character and brand logo (through hot foil stamping), to the paper material — not only do these gorgeous red packets elevate the brand, by leaving a lasting impression — they make exclusive greeting collectibles, too.
Offering a high brand recall, and an impressive talking point among your customers, promotional red packets are a brilliant potential for market campaigning during certain festivities. In addition, the customisation options that you can explore with DTC World allow you to incorporate more unique twists to your marketing efforts, giving you a competitive edge to stand out from the competition.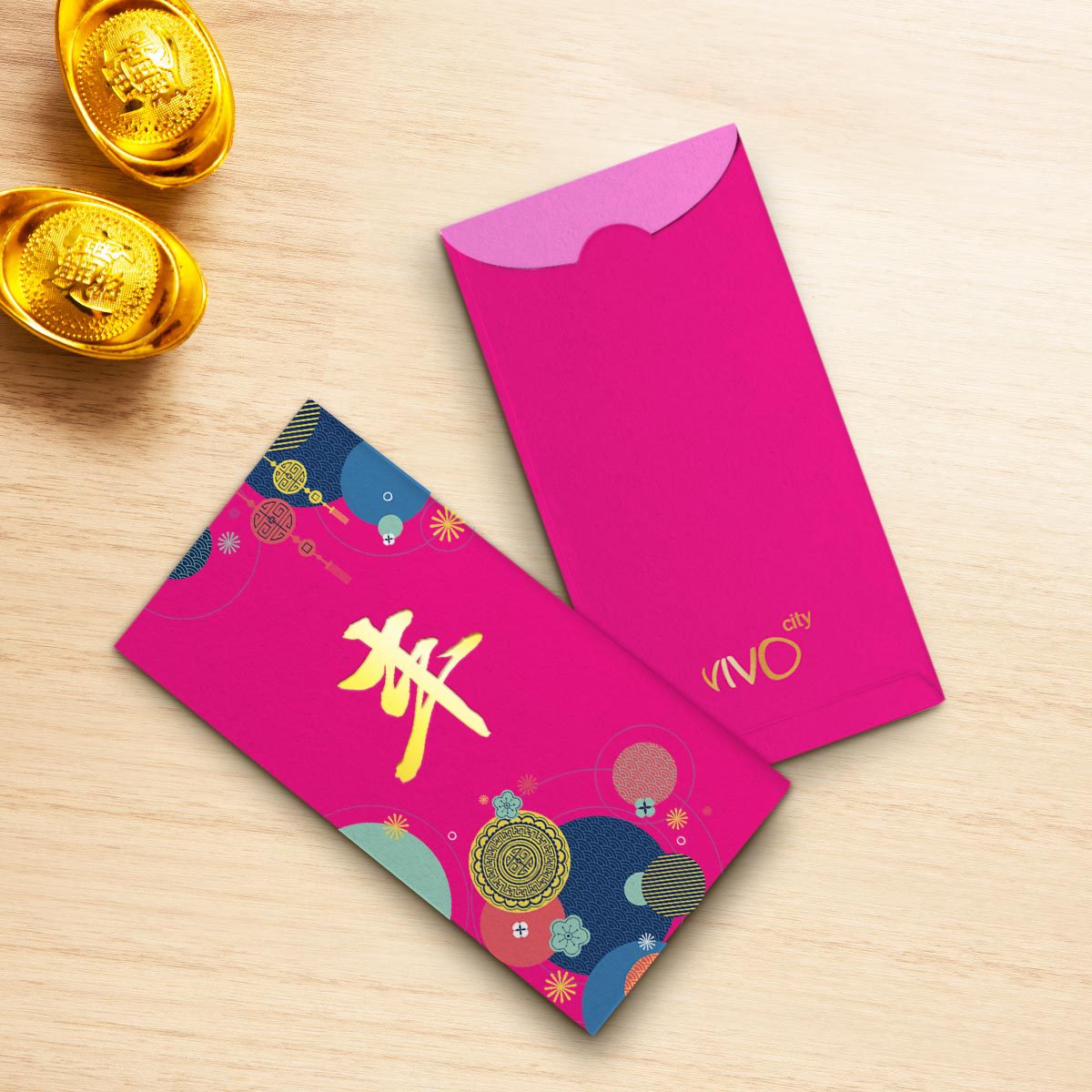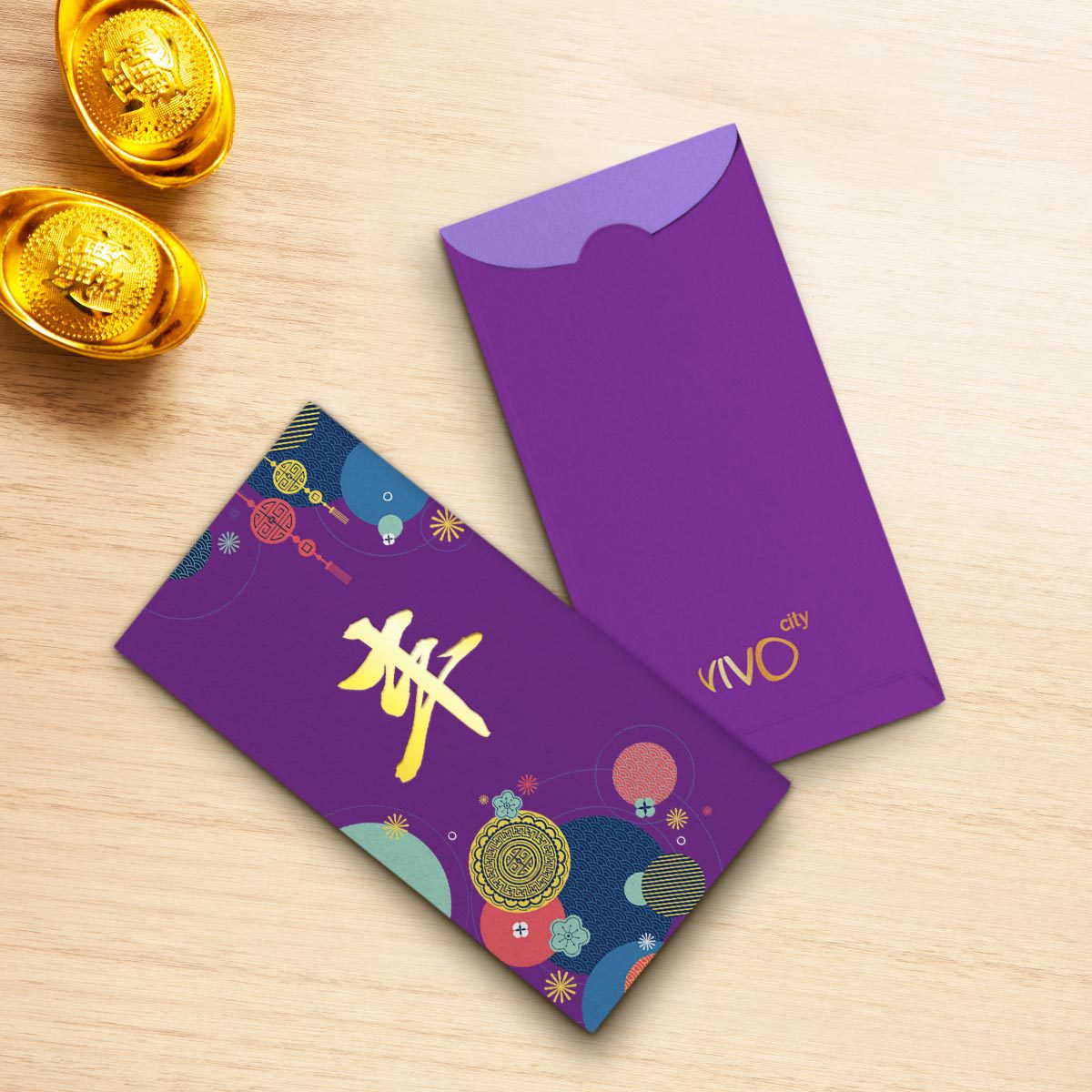 Reward your customers with these custom red envelopes during your next campaign, whether as highly desired redemption giveaways, or exclusive commemorative merchandise, or part of an exquisite corporate gift during festive greetings. An arguably impactful, yet cost-effective and non-exhaustive marketing tool that enhances your brand awareness — promotional red packets are ideal for any functions or events.




DTC Services Used:
Merchandise designing, Sourcing, Logistics, Production and Delivery
Are you working on a similar campaign or project?
But feeling stuck, not sure of which promotional gift idea to opt for?
[ Read our Blog ] [ Start a project with us ]
Alternatively, you can explore our past Showcase portfolio for more inspiration:

Customised Red Packets for All Festive Occasions
Tiger Beer 2023 CNY Regional Marketing Merchandise
Exclusive Customised Rummy Game Set — Promotional Merchandise