Brand: Netflix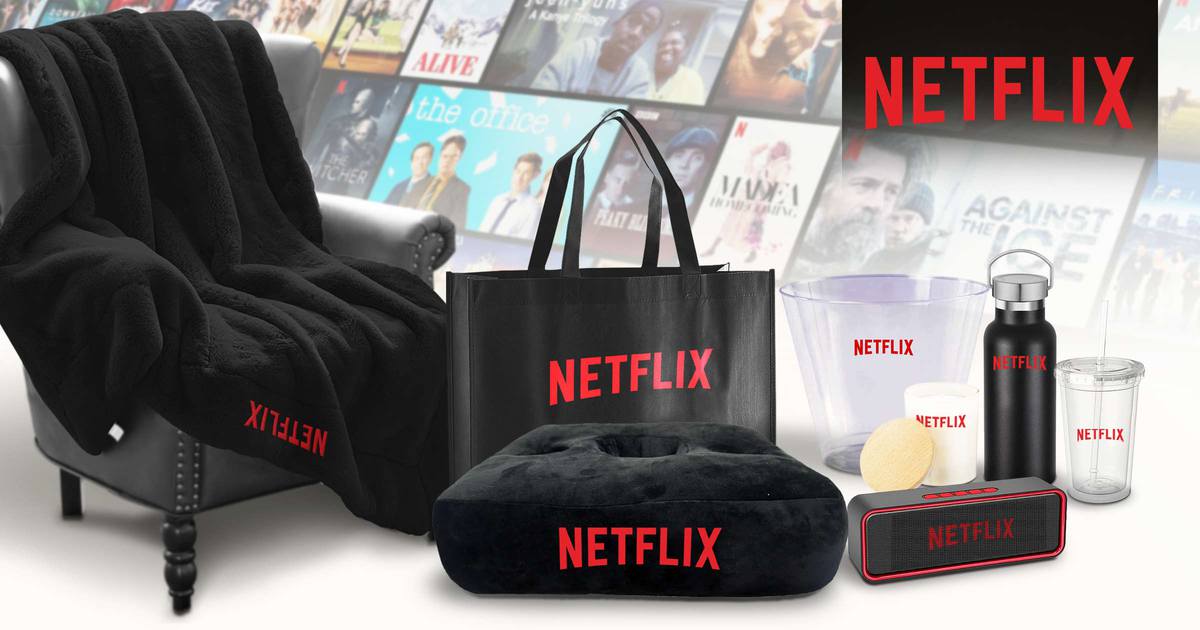 Another series of captivating and desirable promotional gifts and exclusive merchandise we have designed and sourced for entertainment giant, NETFLIX. Keeping a minimalistic approach on the design concept, with a less-is-more vibe — presenting the brand colour of red and black — this series of promotional gifts are not only visually attractive, they are much sought after functional and convenient day-to-day items. Easy-carry to bring along with you anywhere you go, or have them displayed at your home or office space to accentuate the interior décor — we are confident all Netflix fans can't get any more excited to lay their hands on the exclusive:
These promotional gift ideas are ideal choices for any marketing campaigns, whether it's for a promotional campaign giveaway, or a redemption gift, or a fun employee swag to give your event that extra boost. With its high repeated usability, thanks to the nature of the items themselves, needless to say, they will surely be one of the much talked about collectibles your customers can't get enough of!
If you're looking at gifting something to thank your loyal customers for their patronage — practical and meaningful promotional gift ideas like this would surely present itself as a memorable token of appreciation that will stick for a very long time.
DTC Services Used:
Designing, Sourcing, Production, Logistics and Delivery
Are you working on a similar campaign or project?
But feeling stuck, not sure what type of promotional merchandise to opt for?
[ Read our Blog ] [ Start a project with us ]
Alternatively, you can explore our past Showcase portfolio for more inspiration:

Tiger Beer Malaysia – World Cup 2022 Gift-with-Purchase Merchandise
Ben & Jerry's Exclusive Promotional Gifts and Merchandise
Philips Avent Baby Starter Kit — Promotional Gift With Purchase