Brand: Magnite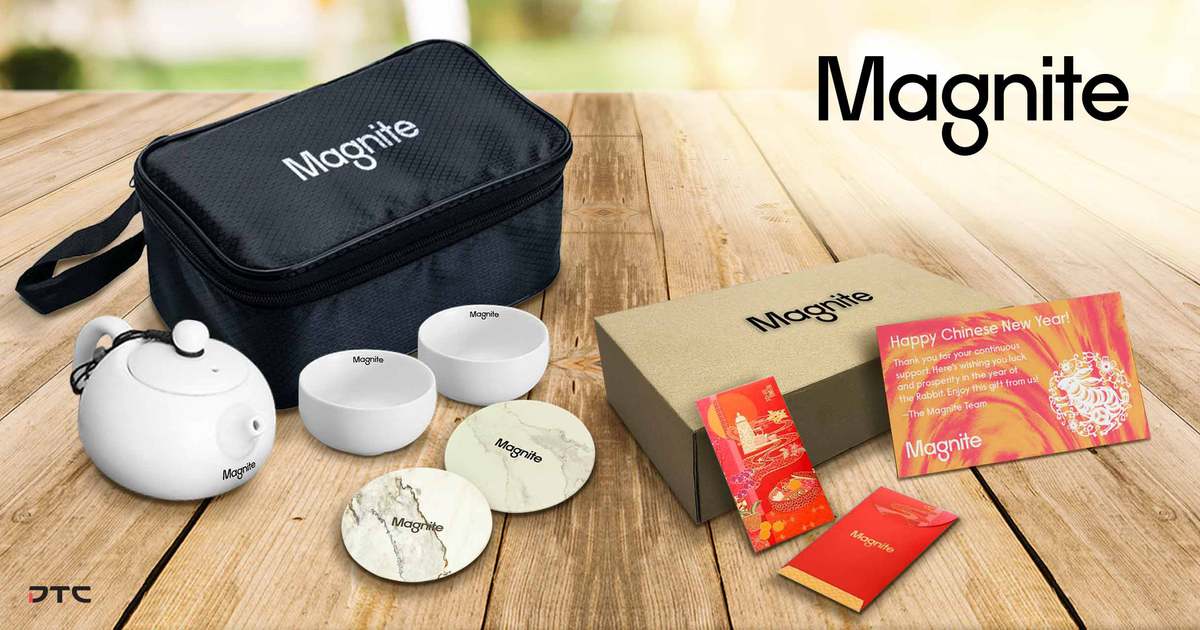 Description:
Seasonal festivities are one of the most important times of year for businesses to elevate their brand awareness. From religious to cultural observations, these celebrations are the perfect opportunity for brands to connect with their audience, both on the ground and via social media. And this is why you need to ensure your brand is ready for the main stage this next Spring Festival.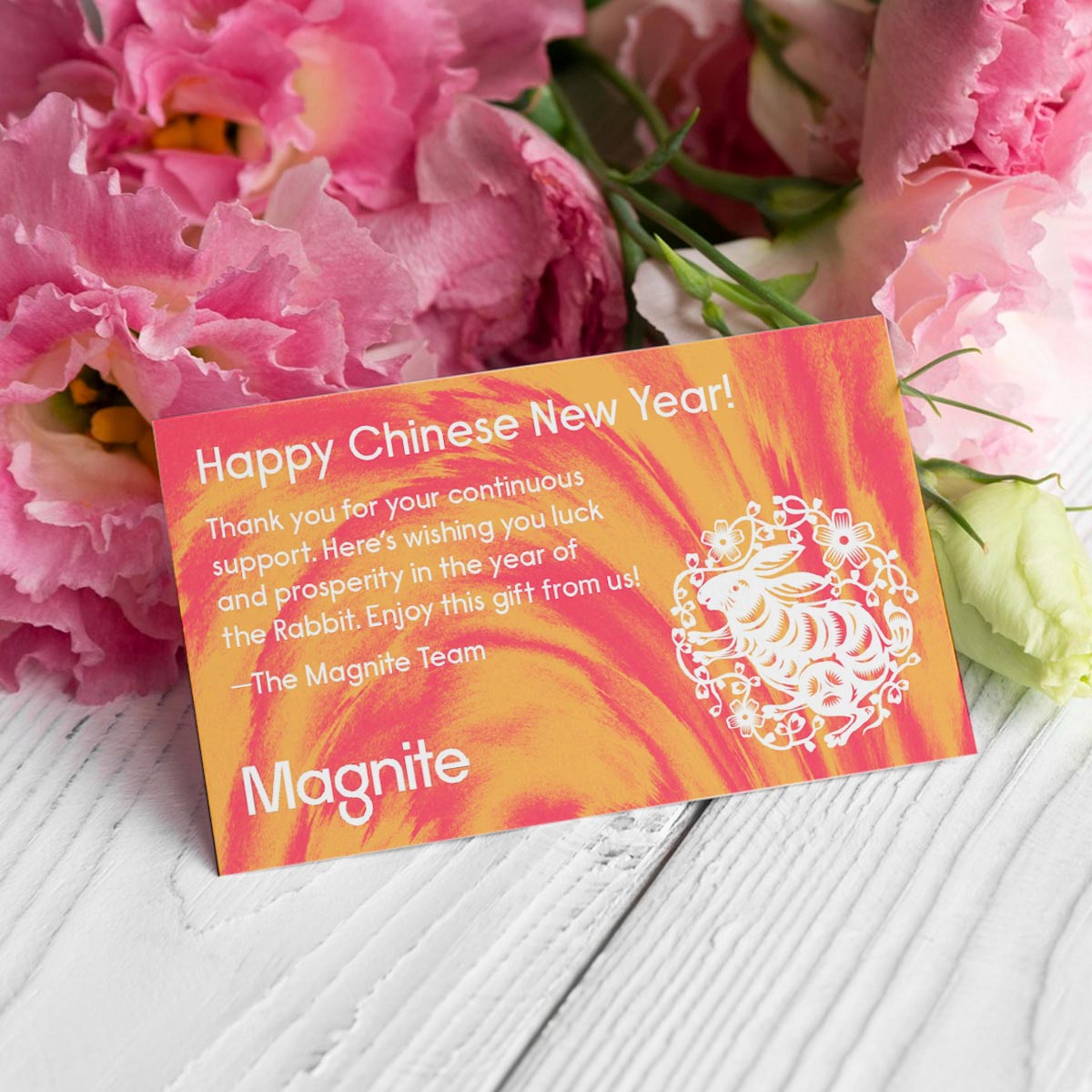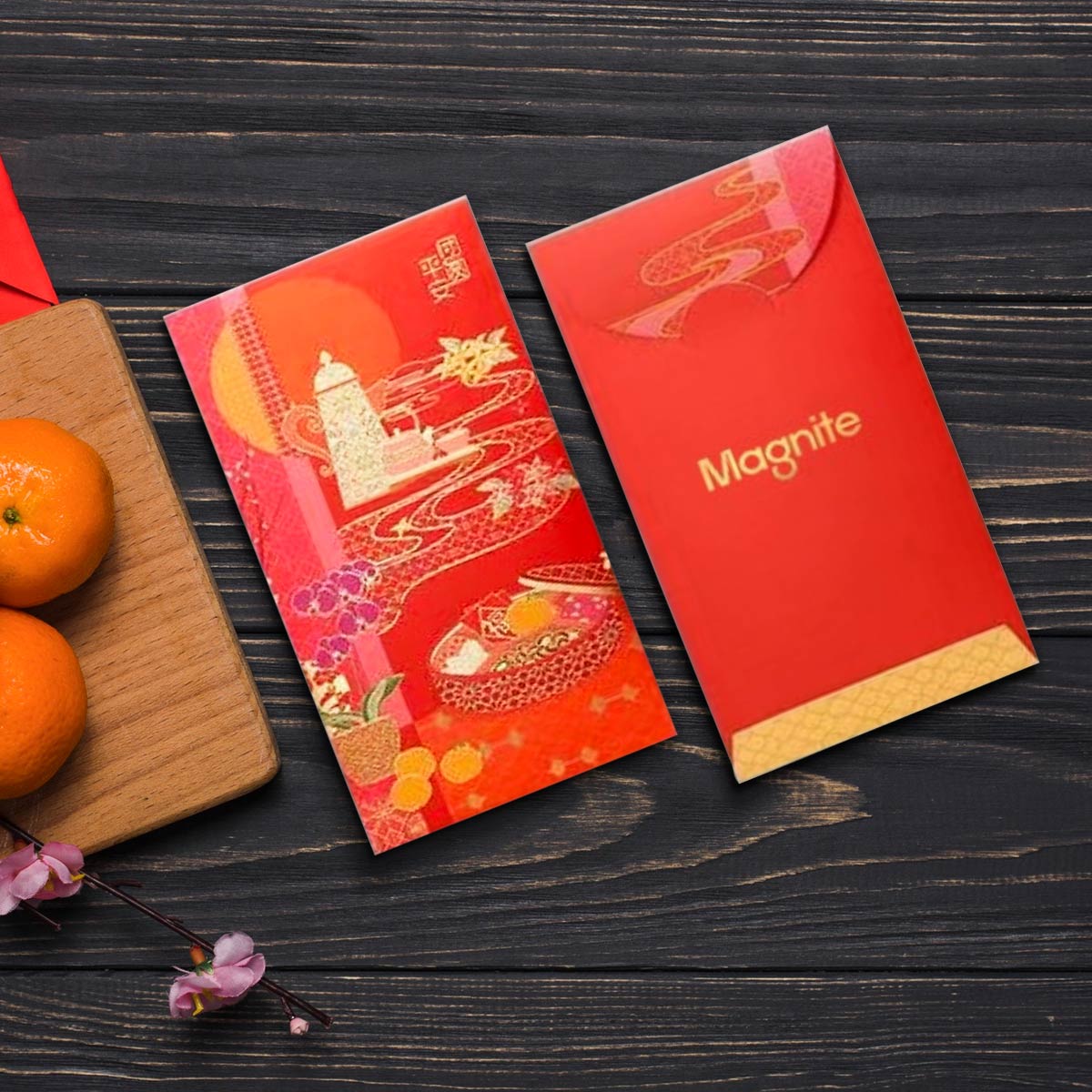 One of our many festive-themed projects, this next Chinese New Year promotional merchandise we have designed and sourced for leading online advertising solutions provider, MAGNITE, is a timeless blend of traditional elegance and modern contemporary. Featuring a series of symbolic gift ideas to usher in a prosperous Chinese New Year — from the must-have red packets to an exquisite teapot set — these carefully selected products will bring a new twist to your brand's corporate gifting and promotional campaigns.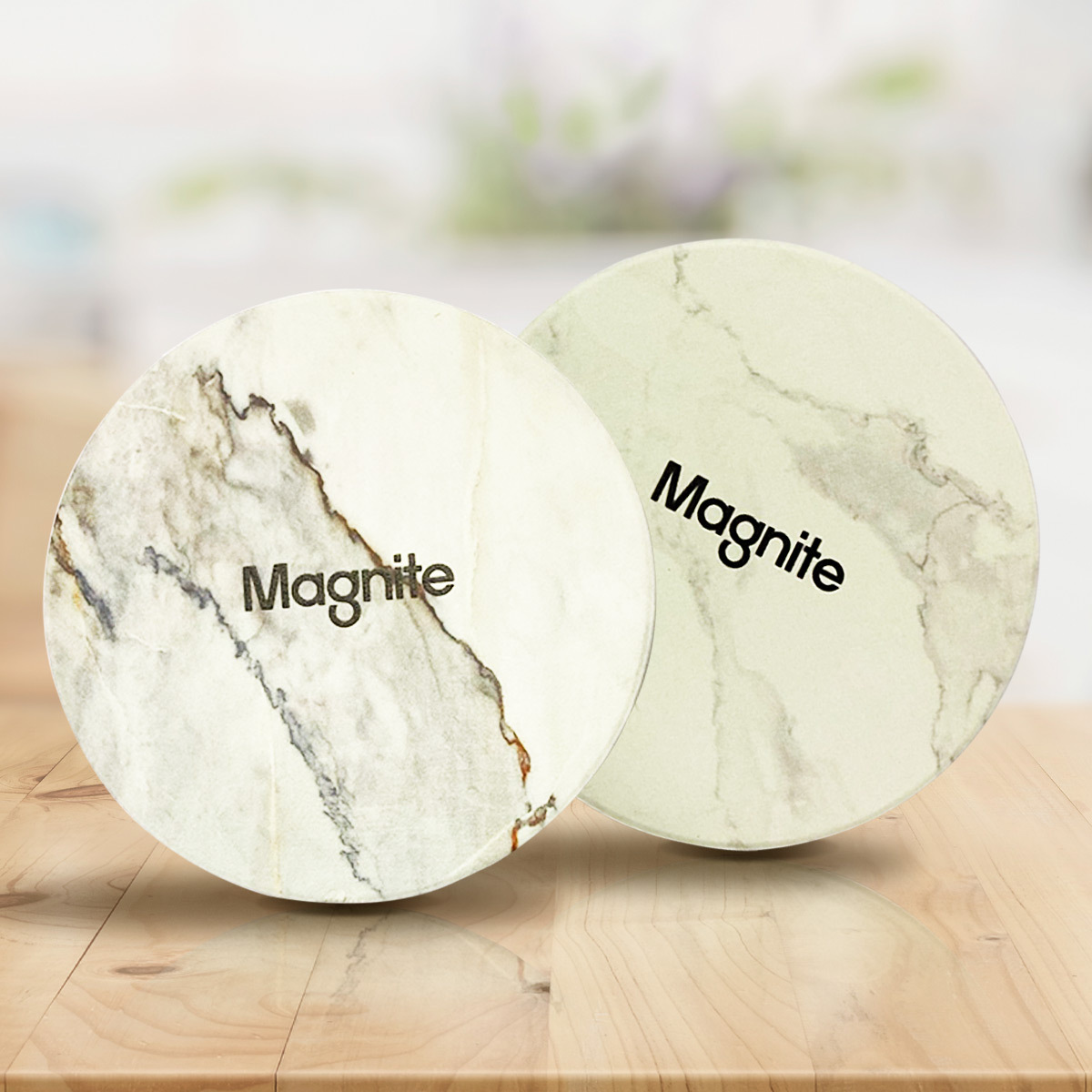 Ceramic products make an ideal choice to echo the popular Lunar New Year greeting phrases that don't run away from "luck, prosperity and longevity". The elegant coasters, for instance, are designed with a durable ceramic top, furnished with a chic marble motif. Highly customisable, these coasters are further accentuated with an eco-friendly anti-slip cork base — to protect your table, or any surface underneath, from watermarks and damage. At DTC World, we pride ourselves on providing the most apt solutions to meet your marketing needs. In doing so, we are constantly researching and exploring refreshingly unique design ideas, all at the same time sourcing the highest quality products for our clients.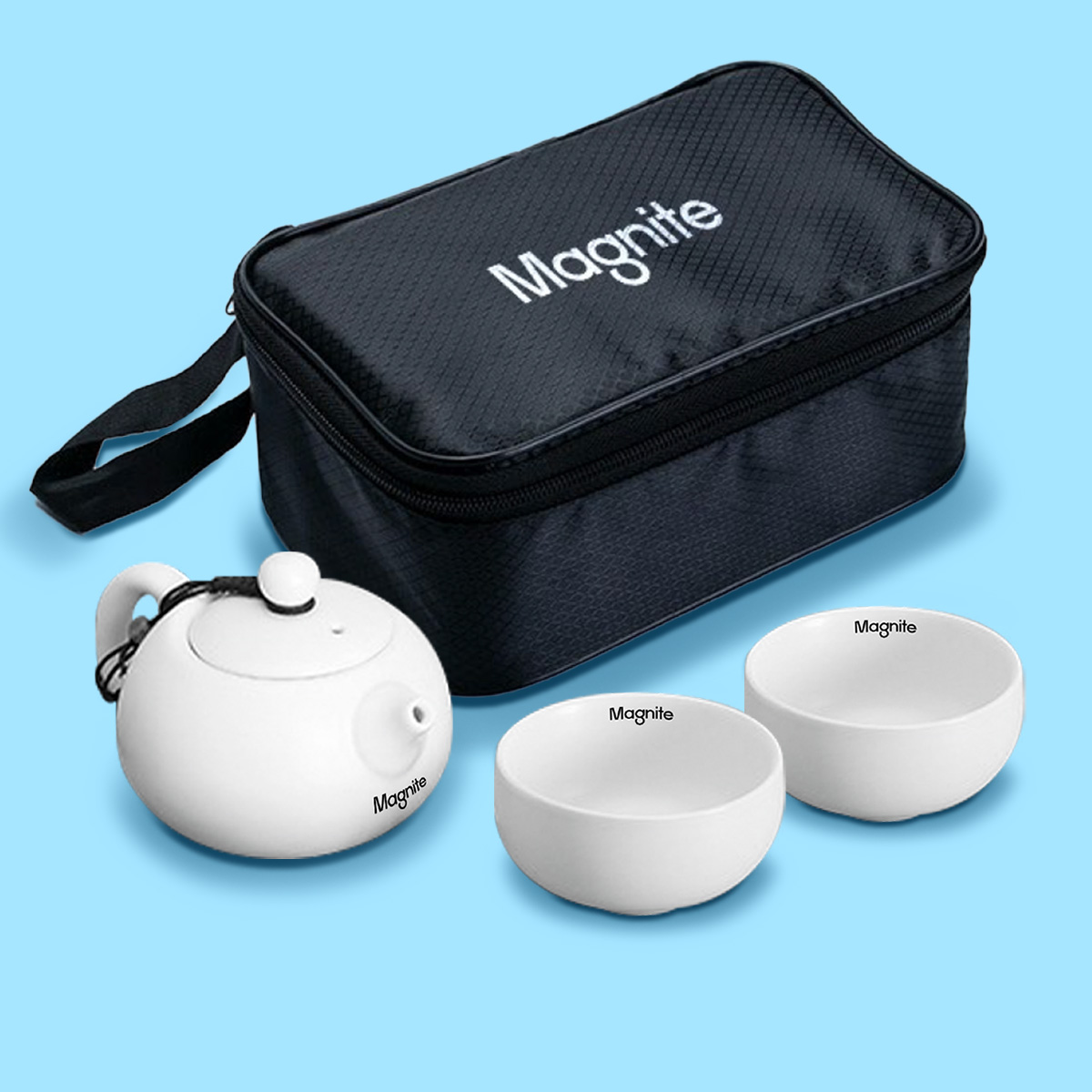 Magnite has certainly taken its gifting presentation up a notch with this portable travel teapot set. An all-white ceramic exterior coupled with a minimalistic, yet unconventional (and very adorable) design — it goes without saying this gift will surely keep your brand the talking point among guests and friends (over a warm cup of tea). Furnished with a sleek all-black storage pouch that captures the brand identity, the convenience and cultural relevance presented through this portable teapot would surely impress your recipients.
Whether it's appreciating your trade partners or corporate clients for their support and loyalty (ie. through promotional campaigns, redemption giveaways, or commemorative gifts), or rewarding your internal customers (ie. employee swag) for their hard work and dedication — either way, you can effortlessly add personalised touches, like brand logo and texts, to this series of gorgeous festive merchandise to amplify your brand!.
______________________________________

Looking to simplify your marketing needs?

Whatever you want to ship, and wherever it needs to go, DTC World has the fulfillment infrastructure and support to make it happen.

Reach out to us today to find out our cost-effective and trouble-free mechanism to manage your organisation's marketing materials and promotional premiums — across markets, across the globe.



DTC Services Used:
Designing, Sourcing, Logistics, Production and Delivery
Need help to find the right promotional merchandise for your business?
We are more than thrilled to guide you through the process of picking the perfect fit. Scale your business with us today.
[ Read our Blog ] [ Start a project with us ]
Alternatively, you can explore our past
Showcase
portfolio for more inspiration:
Branded Red Packets — Promotional Gifts
NETFLIX — Exclusive Promotional Gifts and Merchandise
SBS Transit Mandarin Orange Ceramic Container Gift Set — Promotional Merchandise