Brand: Henkel
Description:
Here's a look at another regional fulfilment project we have worked on for global player in chemical industrial applications and consumer goods, HENKEL. We have assisted the multinational corporation in sourcing and fulfilling a series of promotional merchandise to complement its marketing activities across Singapore and Malaysia.
Presenting core features like innovation and functionality, to best capture the brand's identity, DTC World has remained a minimalistic approach in the overall design. Embodying a bold and sleek black, in most of the merchandise designs — we wanted to showcase a vibe of seriousness and professionalism, all the same time, communicating qualities of mystery and depth.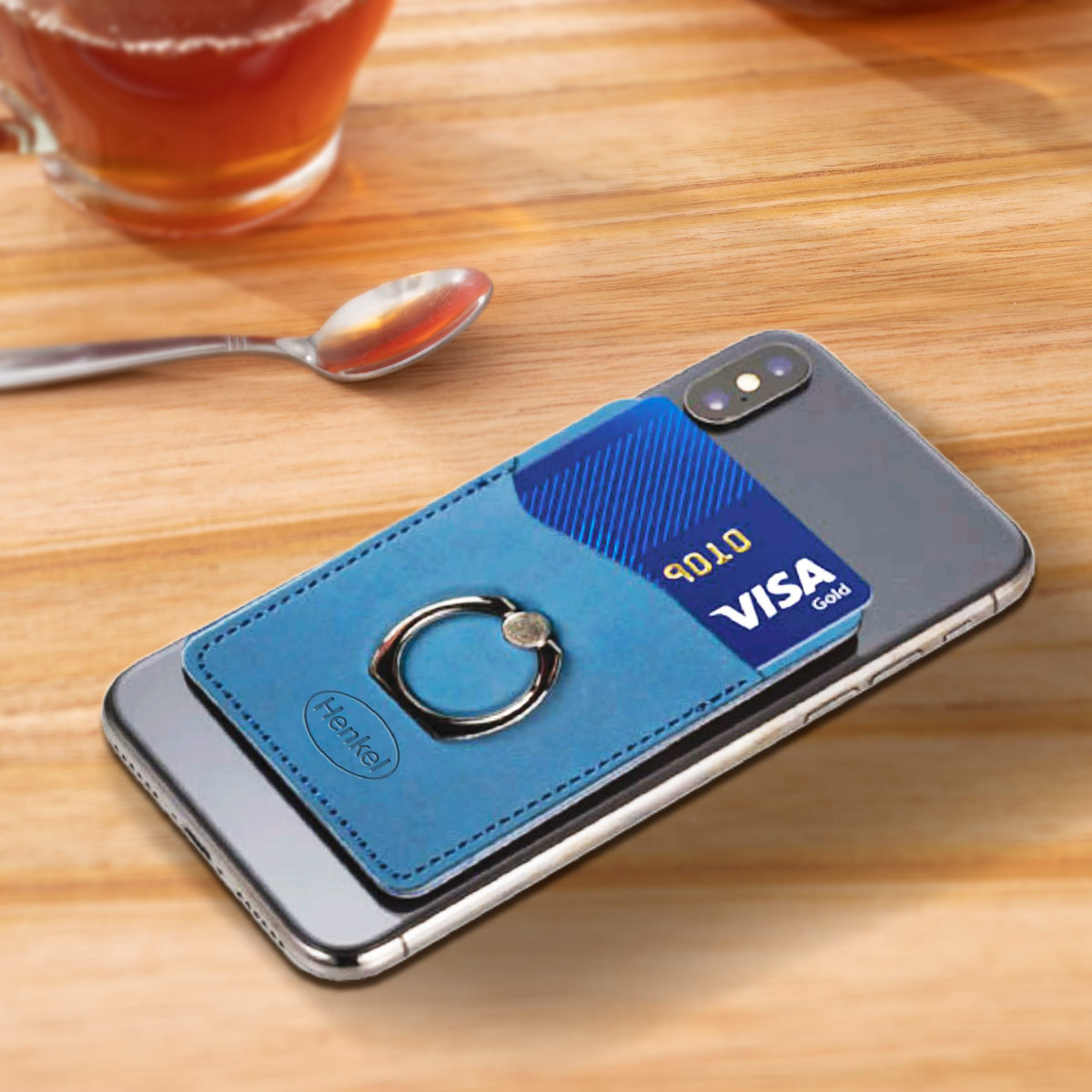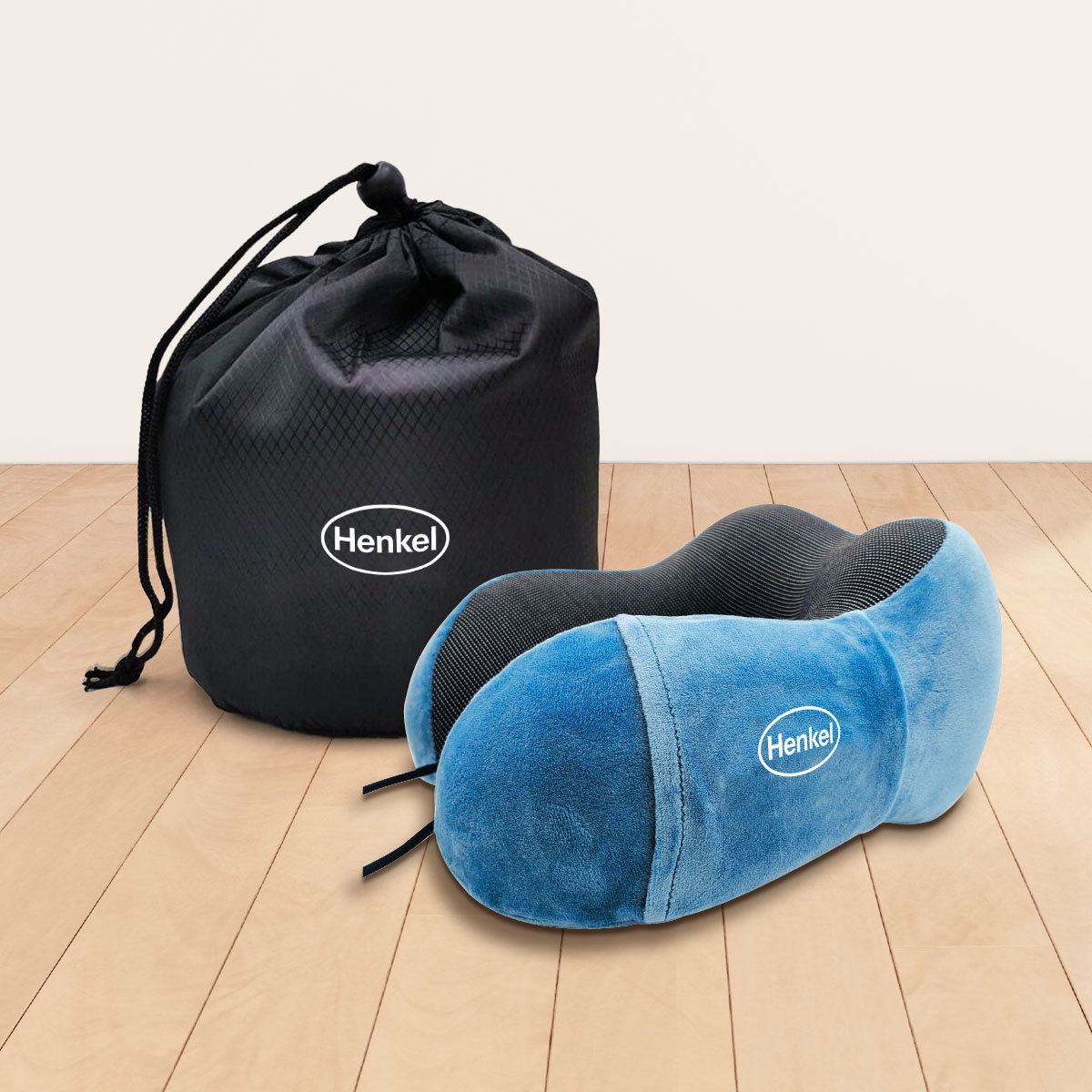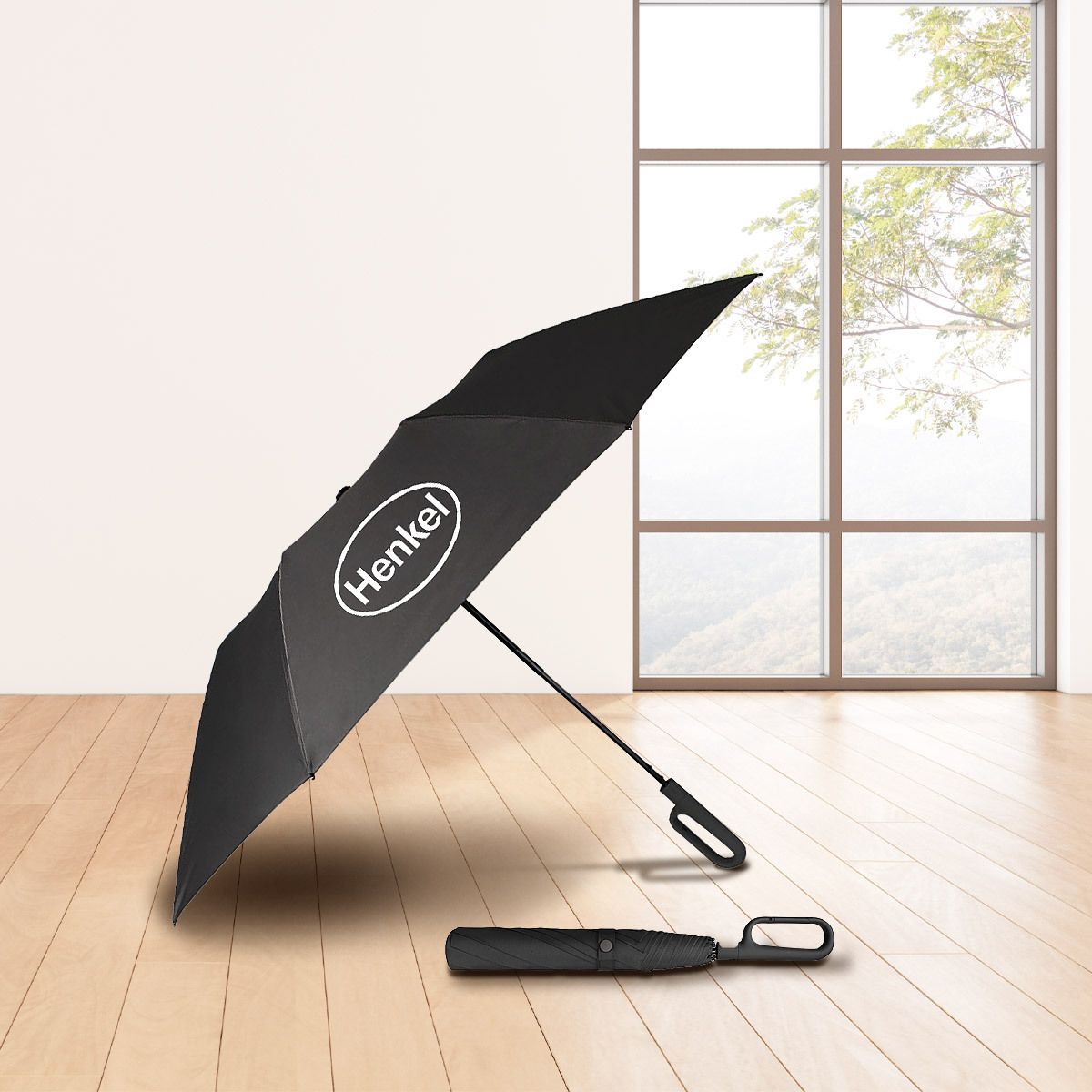 The practicality feature of the selected merchandise is captured through an exclusive and personalised Henkel sporty drawstring backpack, and a compact 23-inch clip-on bi-fold umbrella that is lightweight and easy to carry along wherever you are off to. Combining innovation and sophistication, we have also identified tech gadgets like a custom 2-in-1 phone stand, which is embedded with RFID card protection feature. Sleek and modern, subtle yet aesthetically appealing; the light blue hue has certainly given the overall design a little twist. Garnering a high brand recall, the comfort and cosiness of the portable slumber pillow will surely keep the Henkel brand close to its recipients' hearts.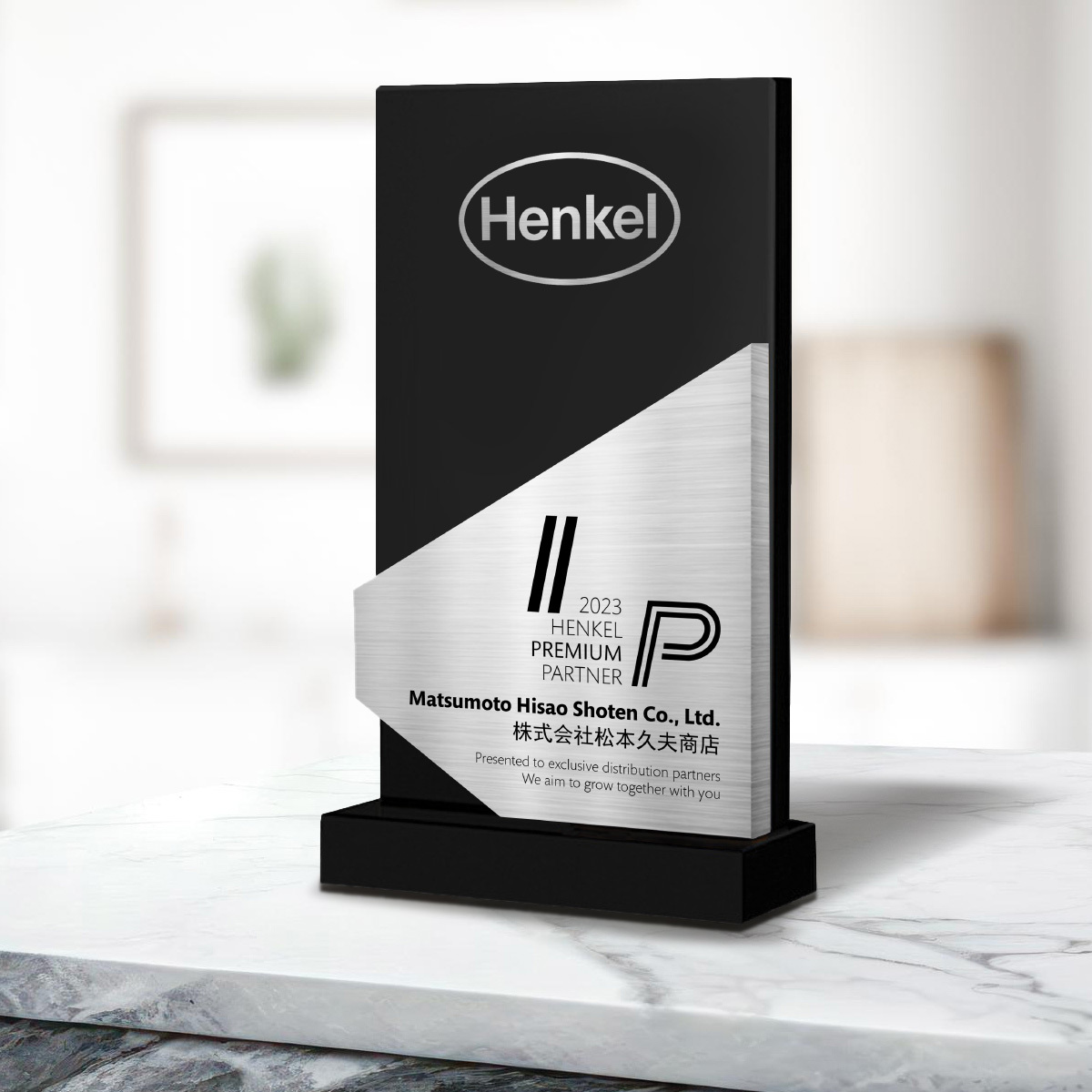 If you're looking at rewarding your loyal client partners or ace team members — these promotional merchandise would certainly elevate your gifting campaign. Whether it's marketing merchandise for guests during a product launch or corporate swag for your employees — mix and match the gift ideas and present them in a personalised non-woven tote bag to further accentuate your brand. A carefully selected promotional merchandise will make a lasting impression on your recipients — re-establishing ties and refreshing business relationships.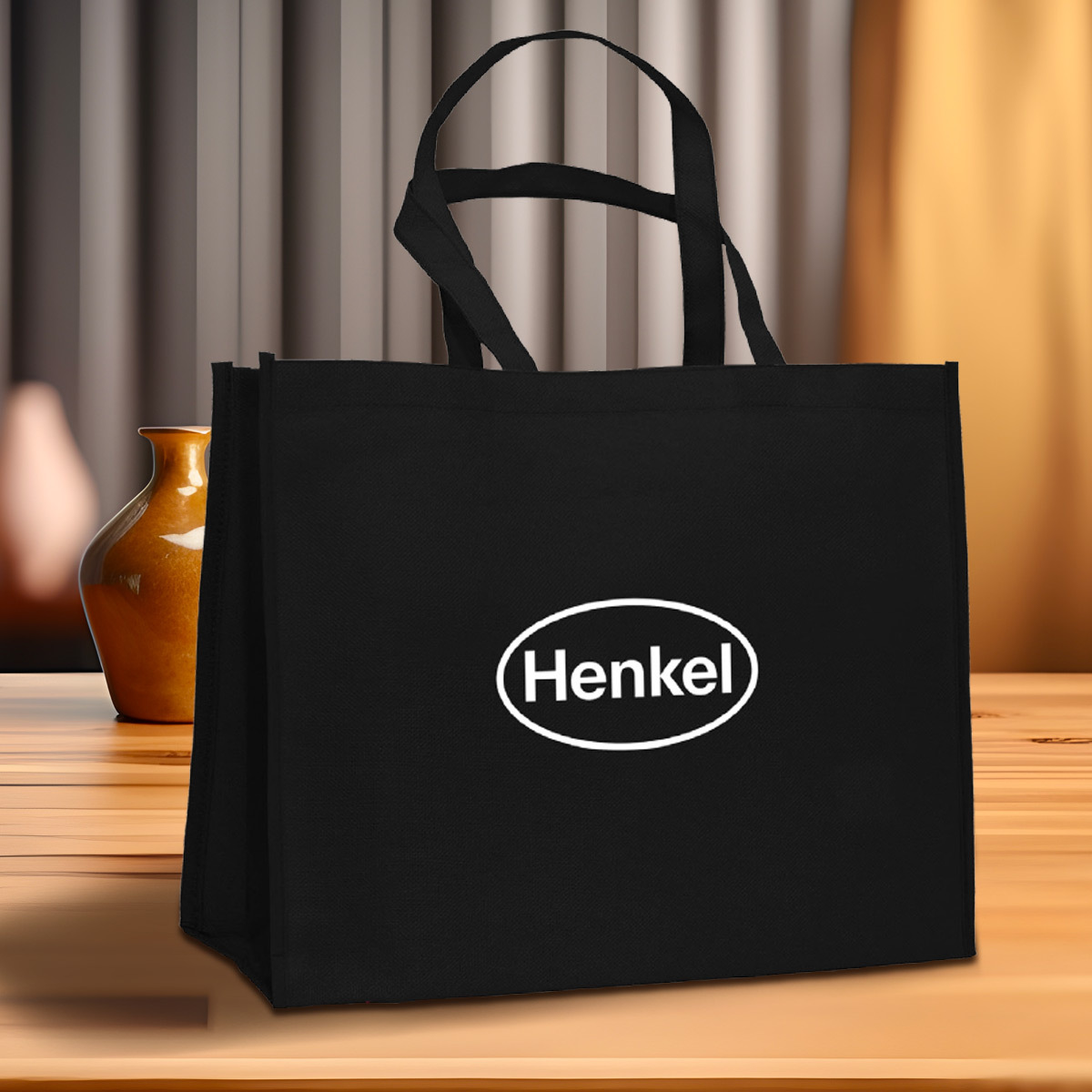 Thanks to our regional presence and geographical advantage, DTC World is able to provide our clients with hassle-free fulfilment support which is bolstered by our seamless logistics and supply chain management process.
______________________________________

Looking to simplify your marketing needs?

Whatever you want to ship, and wherever it needs to go, DTC World has the fulfillment infrastructure and support to make it happen.
Reach out to us today to find out our cost-effective and trouble-free mechanism to manage your organisation's marketing materials and promotional premiums — across markets, across the globe.


DTC Services Used:
Merchandise Design, Sourcing, Logistics, Production and Delivery

Are you working on a similar campaign or project?
But feeling stuck, not sure which promotional merchandise to go for?
[ Read our Blog ] [ Start a project with us ]

Alternatively, you can explore our past
Showcase
portfolio for more inspiration:
KEMIN Biologics Promotional Corporate Swag — Regional Fulfilment
ZOOM Corporate Swag — Promotional Merchandise
Simplify your marketing needs: DTC World as the trusted global fulfilment partner for MIDEA Group
Promotional Presentation Crystals — Corporate Crystal Plaques and Awards