The gift-with-purchase strategy is a sales technique that is used to lure and convert purchasers into paying customers. Other promotional tactics, such as offering a discount or providing free shipping, generally detract from the overall worth of your brand and product. In contrast, the gift-with-purchase is utilized to increase the perceived value of the receipt. Customers are encouraged to purchase in gwp promotions because they are getting more merchandise and extra value for the same price.
Gifts are generally considered to be special and limited in quantity. They are being presented as a promotion, which means that the free gift is only available for a limited time period or "limited quantity available," as the case may be. In order to heighten the exclusivity and urgency of the offer, this purchase promotion is intended to do things that other discounts may not be able to do.
What are the benefits of GWP?
Adds Value to Your Brand
When you provide your consumer a free item with their purchase, you are attempting to add value to their experience. Other promotions, such as discounts, reduce the perceived value of your brand, whereas freebies increase the perceived value of your brand.
Increases the Likelihood of Consumers Switching To Your Brand
With a free gift promotion, customers see purchasing incentive and greater value in the purchase, and as a result, they are more likely to switch. When people are aware that they will be receiving an additional item at the same price, they believe they are getting more "bang for their buck." This can result in significant purchasing power during a period when we are all attempting to make sound economic judgments. It is also an effective way to launch a marketing campaign to gain brand awareness and attract new customers for new product launch.
Lead to Higher Demand
In most circumstances, a gift-with-purchase is only available if a buyer purchases a specific amount worth of products from the merchant. In order to receive the reward, the customer must first reach a specified dollar number. Customs must purchase a sufficient amount of goods to reach the threshold in order to receive the gift with purchase. This has the effect of increasing the number of units on their reception in order to meet the minimum requirement for the gift-with-purchase, resulting in greater sales numbers and profit margins for brand managers.
Here are some of the GWP promos of March 2022:
Dove - Yuzu Bag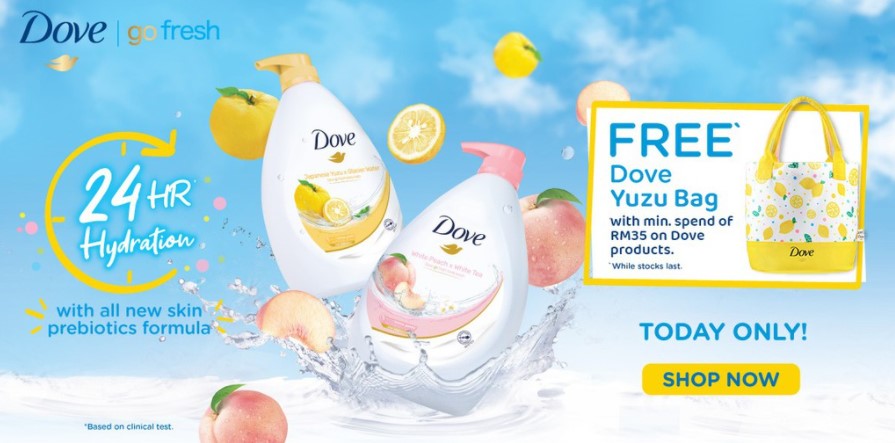 image: Shopee
Somersby - Free Tote Bag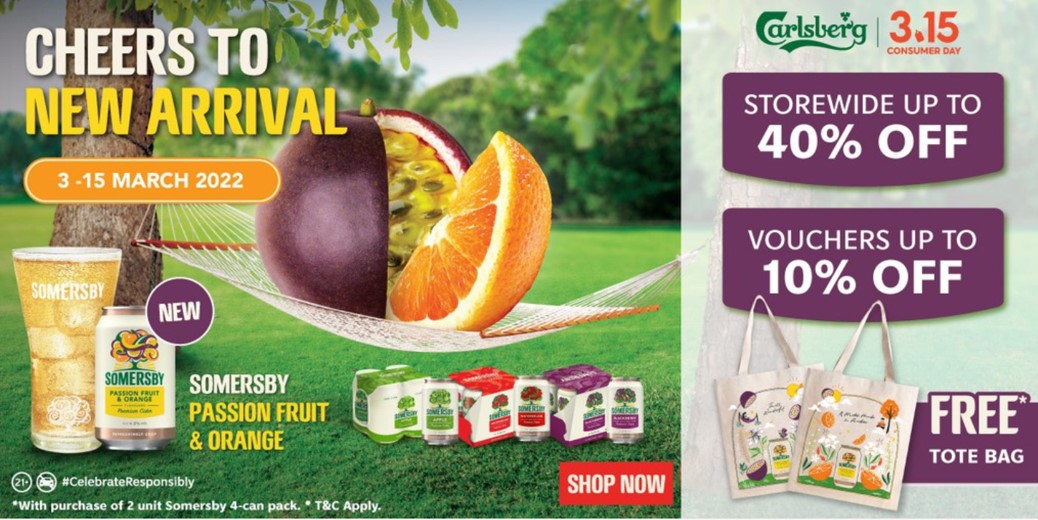 image: Shopee
The practice of giving out free GWPs is always a successful tactic because customers enjoy receiving gifts with their purchases. You make customers happy, and they will use your product, again and again, increasing the amount of time they are exposed to your brand! Customers that take advantage of your promotional gift tote bag will instantly become "walking advertisements" for your brand. You may create promotional tote bags to use for a variety of different marketing projects. It will increase public knowledge of your brand and the campaign in which you have invested, just like Dove and Somersby with their latest GWP promo.
Captain Oats - Free Hiblendr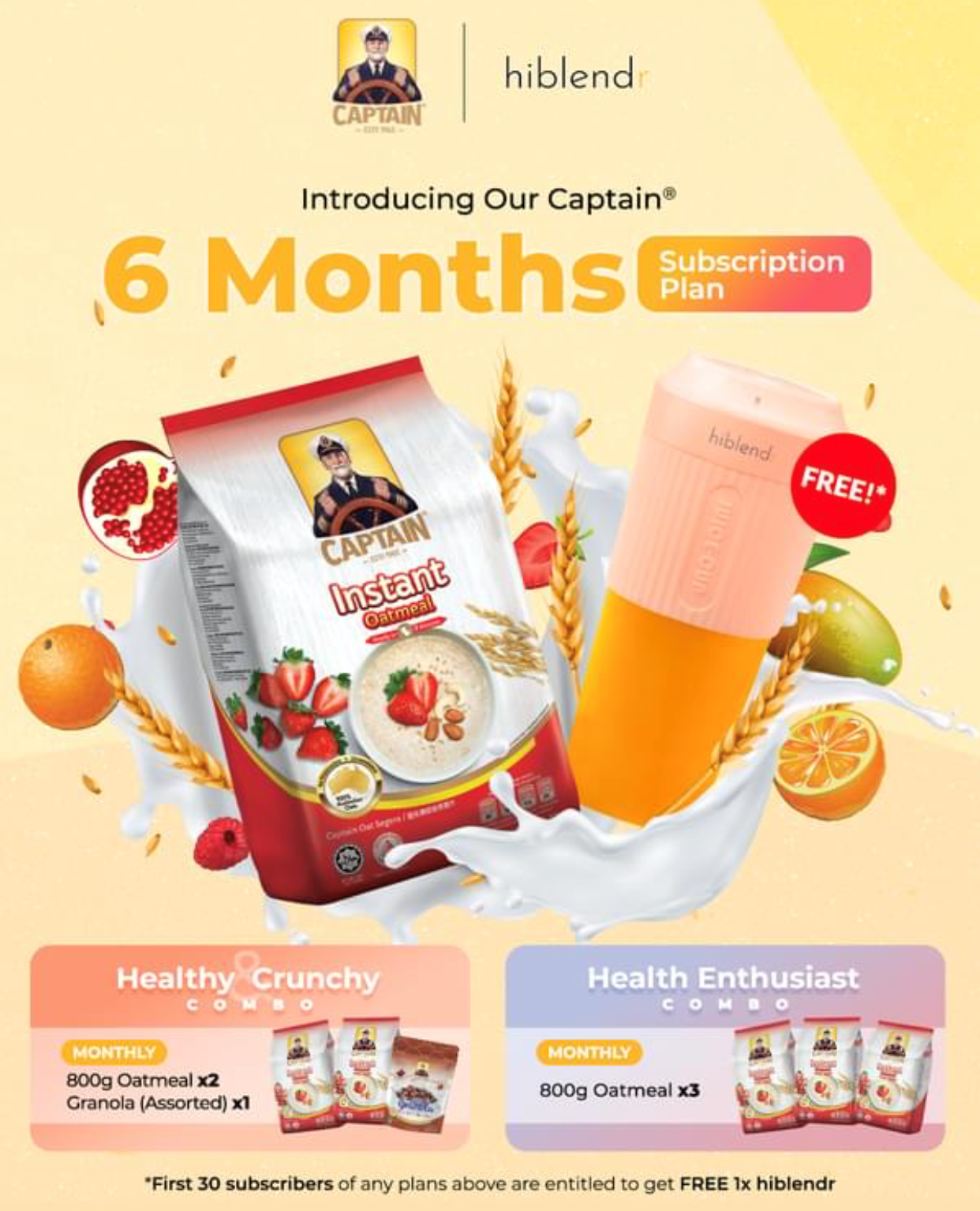 image: Captain Oats Facebook
These shaker bottles are very customizable, allowing you to create a product that meets your exact demands. Depending on your design, you may want to print your major brand around the bottle to increase visibility. Customers will be able to distinguish your product from the competition as a result of this. Captain Oats gave away free Hiblendr for their GWP promo. The product itself and the Hiblendr correlate with each other. Fitness enthusiasts would want to avail of this GWP promo because they would want a shaker for their food and they can bring it anywhere!
Mamee Cream Cracker - Free Bowl


image: Shopee
In the promotion shown above, these custom-printed bowls are a great addition to the product itself. Customers who purchase from Mamee Cream Cracker also receive a complimentary bowl to use with the food. This is a really wise decision because the marketing gift directly addresses the demands of the target audience.
Shopee - Limited Edition Moccona Planner

image: Shopee

The process of selecting the ideal promotional product for your brand can be time-consuming. You must choose a product that is appealing to a large audience, that is useful and will receive publicity, and that will last for an extended period of time even when stored. Planners have the ability to create the appropriate promotional product in a variety of ways. Shopee gave away free Moccona Planners for a minimum spend for their GWP. This is great because a planner is something that consumers can use every day and bring anywhere.
Girls Monday - Free Laundry Bag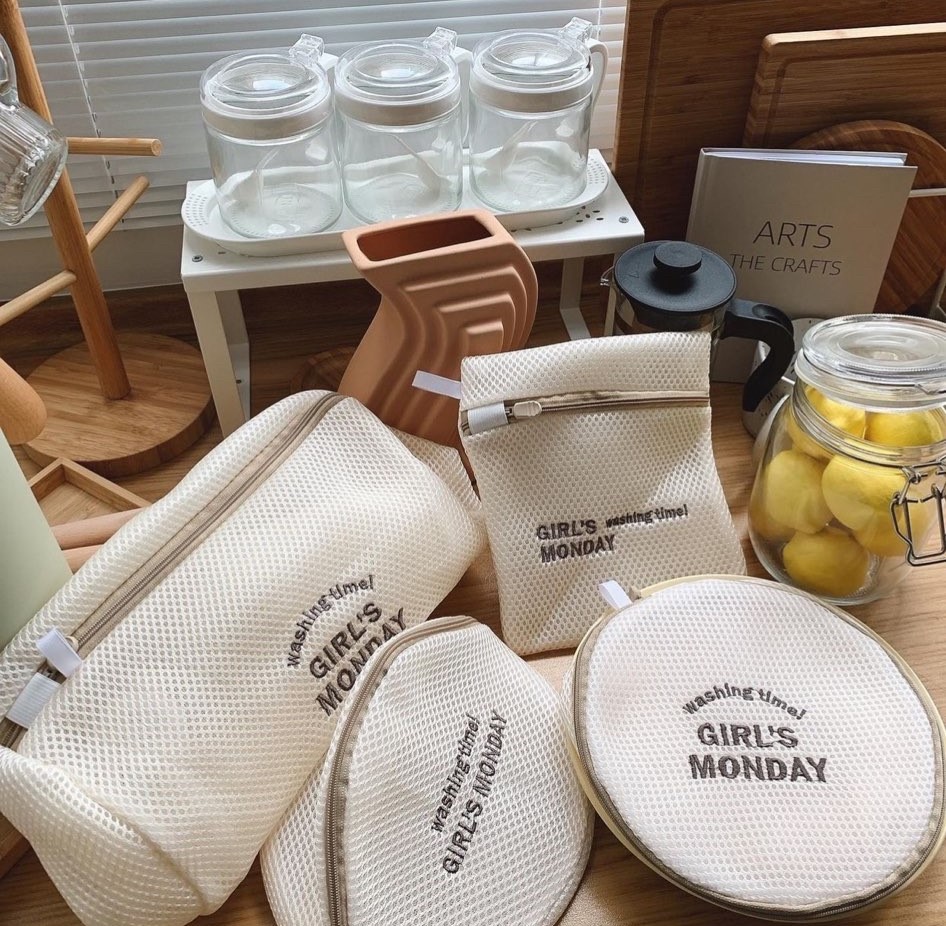 image: Girls Monday Instagram
Give your clients something they will genuinely use on a daily basis, like a mesh, non-woven, or cotton laundry bag, to show them that you care. As soon as the client takes it to the laundromat, it promises to improve brand recognition because a countless number of people will see your logo and become familiar with it. Furthermore, a personalized laundry bag like this one from Girls Monday is a one-of-a-kind gift that fulfills a need that the consumer already has.
Cadbury - Free Party Pack

image: Shopee

Brightly colored branded party packs are one of the most effective marketing tools you could possibly employ to advertise your company. Consider them as a component of your marketing approach; they may be really powerful because they create a connection for the majority of people, much as brightly colored, bouncy balloons and party favors were so enticing in the past. Like this Cadbury party pack GWP, people would want it because they are getting a party pack and a 50% voucher.
View Showcase: Unilever 2021 Dinner & Dance Gift Set
Twisties Kaya Butter - Toast Coasters & Swimming Hand Paddles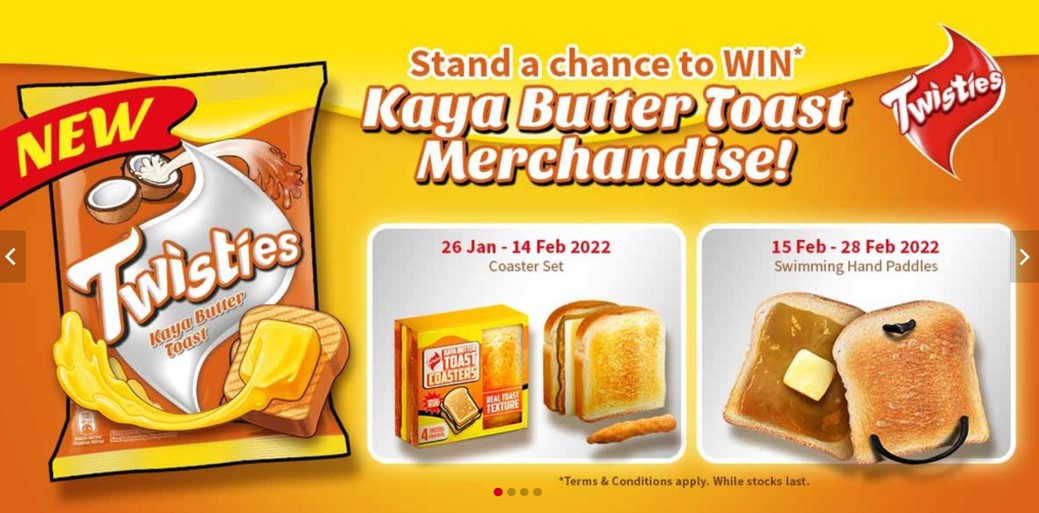 image: Shopee
Coasters and Swimming Hand Paddles can be easily identified in a variety of settings, including restaurants, pubs, and resorts. How much marketing, on the other hand, can a tiny coaster provide for you? Many people believe that a roller coaster is insignificant and pointless. Custom Promotional Coasters, when used properly, may have a favorable impact on your business and help you to sell your beverages more effectively. They are the ideal little adverts that can be distributed quickly and efficiently. Furthermore, these coasters have the potential to promote brand recognition just like what Twisties did.
Clear Hair Care - Free Towel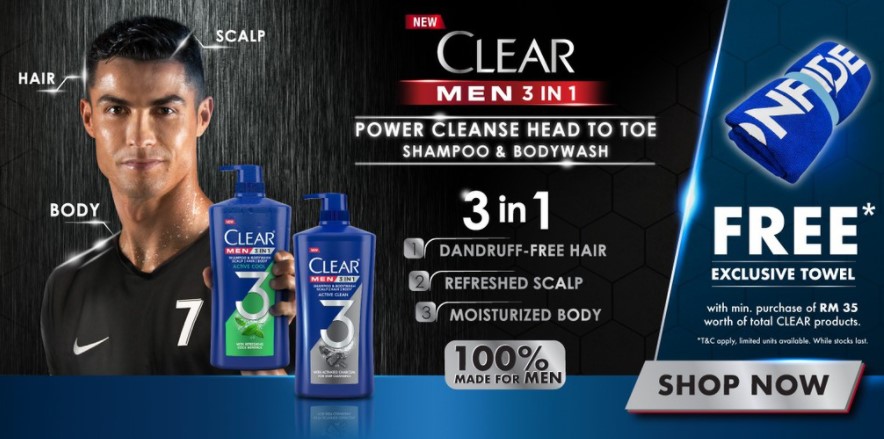 image: Shopee
GWPs are becoming increasingly important as brands grasp the benefits that can be gained from advertising through customized promotional products. Your customers will appreciate receiving towels as a GWP. It would be beneficial if you utilized them to achieve your marketing aims objectives. Clear Hair Care gave out free towels for their GWP, which is great because again it correlates with their product.
Lifebuoy - Free Mop Spray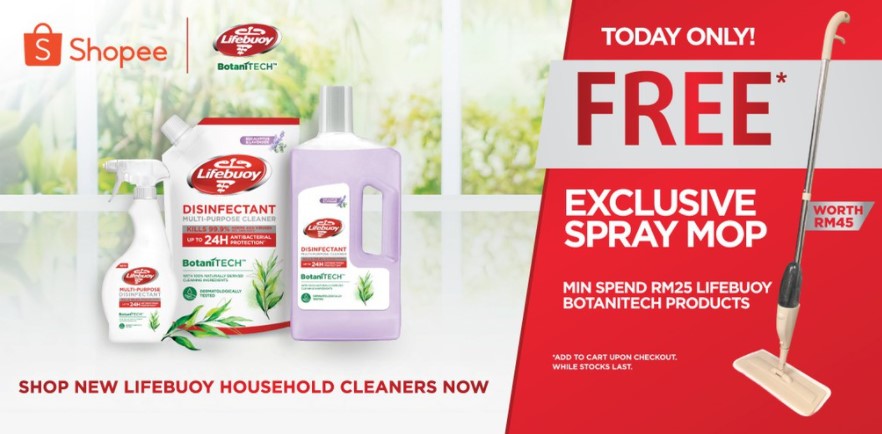 image: Shopee
This is one of the most often used cleaning equipment and is an absolute must-have for every household. A very versatile promotional product, this mop spray may be utilized in a variety of different situations to promote your brand. Lifebuoy did well when they used the mop spray for their GWP. A lot of people would want this because it is efficient and an effective cleaning tool.
Let DTC World Help You!
With years of experience, the DTC World team has become an expert in finding, designing, and producing successful marketing presents. These include high-end corporate handouts, business gifts with logos, and seasonal promotional gifts.
We will assist you in developing and producing effective branded GWP promotional gifts that are tailored to your company's needs. Maintaining our commitment to offering high-quality and effective promotional products to our clients is a top priority for us. Get in touch with us right away!
Related Blogs:
Latest Gift with Purchase Promo in Malaysia - GWP Offers for February
Disclaimer
This blog space is where DTC shares with our readers the Marketing Premiums, Promotional Products, POSM merchandises & Advertising Campaigns that we have come across in the industry. DTC does not advocate any brands or products mentioned in the blogs.