A wide range of different realms, such as cartoons, animation, motion pictures, comic books and other media are represented by licensed characters. In order to prevent their characters from being used against their will or without permission by individuals or businesses who are not entitled to do so, the owners of these properties can apply for character licensing to place restrictions on the use of their mascot characters.
When it comes to perceived value, gifts and items that feature these licensed figures outperform the great majority of other promotional offerings. Customers are given promotional items that feature licensed characters in exchange for their participation in the company's promotion. These presents are well-liked by customers and have a positive reputation in the marketplace.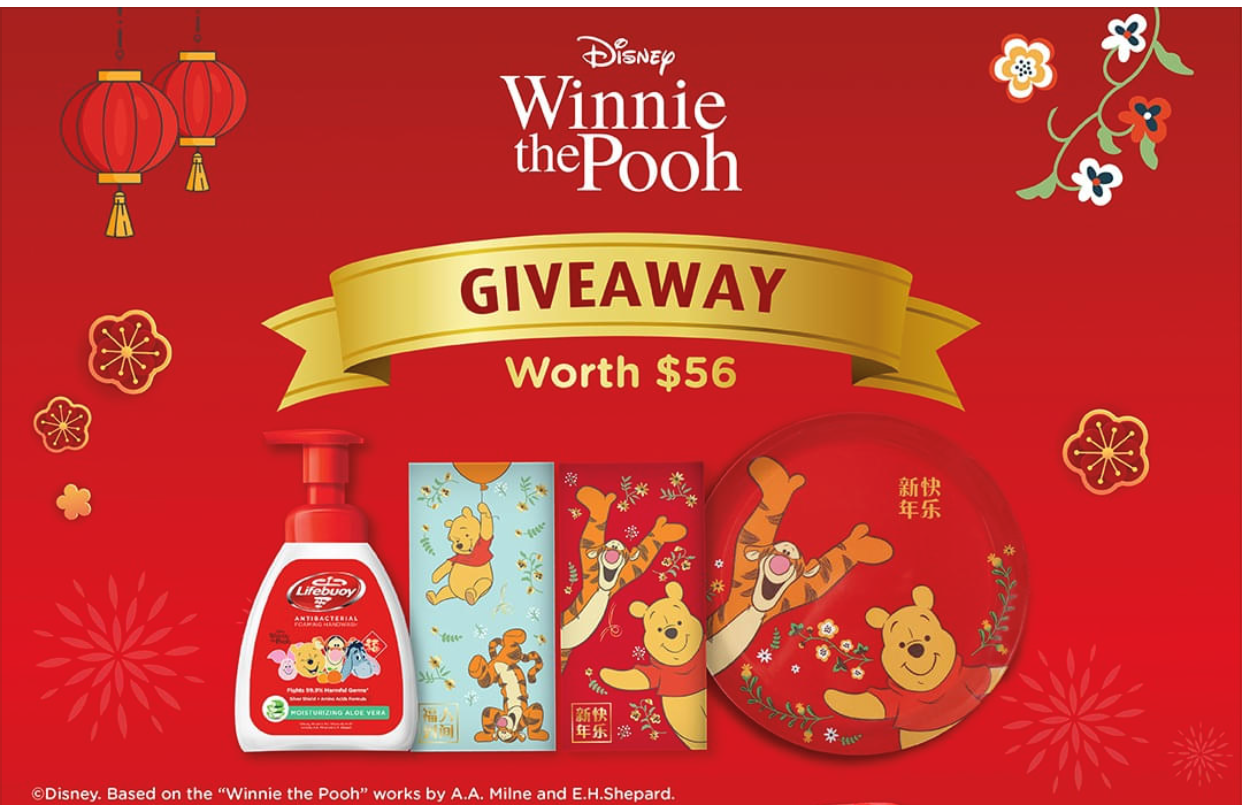 image: Lifebuoy SG Facebook
In this blog post, we will highlight numerous promotions that took place in February 2022 and will feature some of your favorite characters from Disney to Sanrio. Most significantly, despite the fact that they are of the greatest quality, they are not prohibitively expensive when compared to the majority of other gift items now available on the market, which is why marketers and purchasers are naturally drawn to them.

Darlie - free Snoopy Mug




image: taken at Giant SG
Darlie at Guardian - free CNY Pokemon Mug & Bowl
image: Syioknya website
When it comes to attracting customers during the Chinese New Year celebrations, many companies use eye-catching promotional products, such as the Darlie CNY Campaign and Darlie Free Snoopy Mug, which are giving out free cups and bowls to customers.
Overall, this is an acceptable gift that may be used to enhance the public perception of your company's brand! Using promotional Chinese New Year products in your social media marketing, trademark promotion, and advertising campaigns will help you achieve more success.
View Showcase projects by DTC World:
Colgate - free Gudetama Cup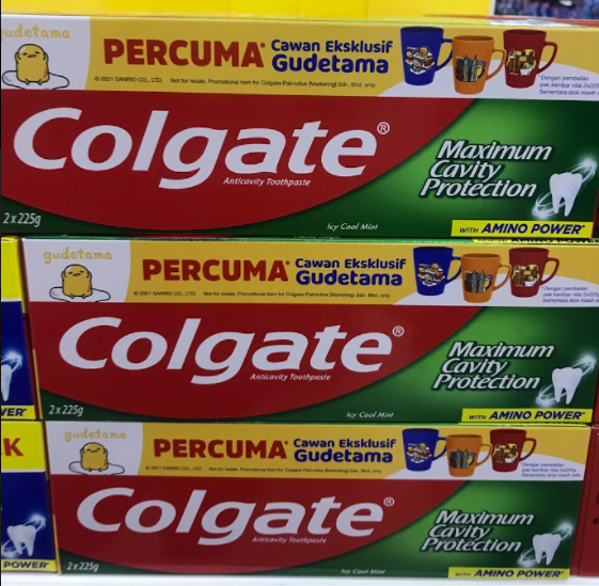 Another company that utilized licensed characters for its Gift With Purchase GWP campaign is Colgate. They are giving out free Gudetama Cups for the purchase of their products. In order to establish a long-lasting marketing campaign without blowing your marketing budget, licensed character cups are a terrific concept to consider.
Unilever - free Disney Tote Bag

image: FairPrice website
Magnum x Netflix - Money Heist Branded Tote Bag & Dali Mask


image: Magnum SG Facebook
The licensed character tote bags from Unilever and Magnums feature a large imprint area for stamping marketing images and brand mascot. However, they maintained the design to a minimal level in order to maintain elegance and avoid seeming as a cheesy promotional item. The company used licensed characters, such as Disney characters for Unilever and Money Heist characters from the top-rated Netflix tv show Money Heist for Magnum. Because it is composed of high-quality materials, they can be confident that the branding will last for a longer period of time, resulting in increased repeat exposure.
Godiva - Sanrio Plushie


image: Girlstyle.com
Promotional stuffed plushies are irresistible to everyone! Because they're so endearing to look at, people of all ages, young and old, are always enthusiastic about them. The distribution of promotional stuffed plushies as promotional giveaways will bring a smile to the face of everyone who sees them. Like Godiva, they used the licensed character from Sanrio Japan for their giveaway. Many of their consumers would want to get hold of this because they can gift together with the Godiva Chocolate to their significant others or loved ones. It's basically a great promotional campaign especially for Valentines.
Popeye Virtual Run






image: JomRun SG Facebook
Popeye is a beloved cartoon character. Whether your target audience is kids or adults. Popeye exudes strength. That is why he is the face of the Virtual Run. Many of the people who are joining the run would want to get a hold of these Popeye the Sailor Man freebies or merchandise. Using a licensed character that exudes strength for events like this would make a lot of people want to join even more.
The set of merchandise here offers a variety of gift ideas as well. There are stickers, apparel such as t-shirts and socks, drawstring bags, tote bags, keychains etc... If you are planning to create a goodie pack with a licensed character theme, you can also consider adding in stationery and accessories such as cardholders.


View Showcase projects by DTC World:
Lifebuoy - Winnie the Pooh Red Packet + Plate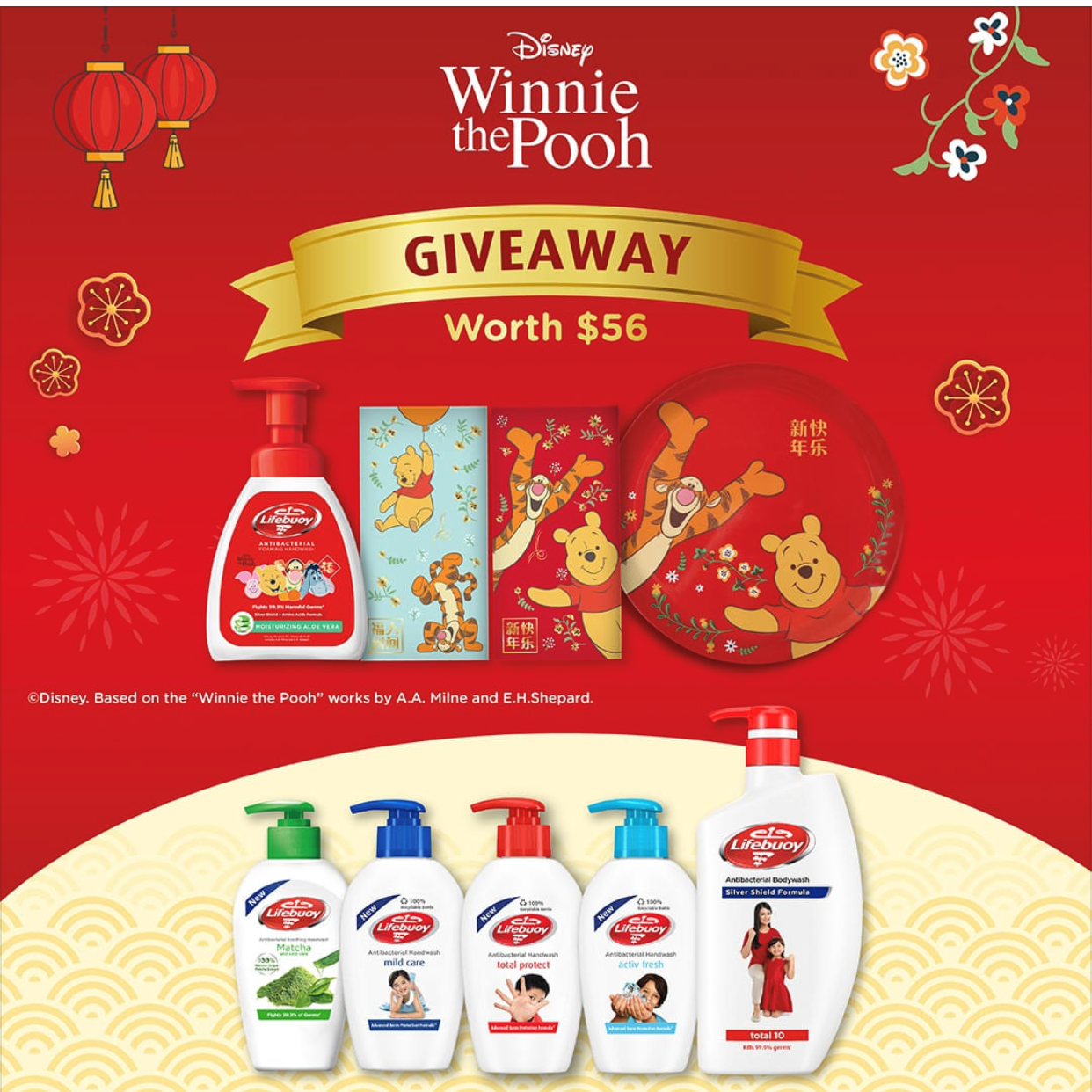 image: Lifebuoy SG Facebook
Red Packets and Dishware are the top giveaway products for the month of February! Lifebuoy utilized the licensed character Winnie the Pooh for their promotional campaign. The characters printed on the plates are all extremely well-known, which adds a significant amount of value to the gifts. Collectors and children, in particular, will be attracted to the product because they will be receiving a free gift that features their favorite characters.
The charming famous characters that feature on the licensed character merchandise listed above are sure to attract attention. One of the most efficient methods of attracting customers to your retail store and online store is through social media. Also useful for generating gift ideas for corporate gifts that may be utilized in conjunction with one another is the combination of these two methods.
For your brand, the most successful gift-with-purchase is a product or service that your consumers can purchase in exchange for access to the material you provide. Additionally, consumers would receive greater value from their purchases, and your company's products and services would be more effectively advertised to them as a result of this.
Licensed character promotional gifts are goods that you can give to your customers as a thank you for their patronage of your business. Allowing clients to feel that they have been extraordinarily well treated by the company during this time of year or during their promotional period will help to build the relationship between the brand and the customer.
There is a wide range of products that you can develop as licensed characters promo gifts for your brand, event or marketing campaign.
Contact DTC World today for your licensed character promotional gifts and licensing needs!
DTC World Singapore (Headquarter)
DTC World Malaysia (Regional office)
DTC World Vietnam (Regional office)
Related Blogs:
Disclaimer
This blog space is where DTC shares with our readers the Marketing Premiums, Promotional Products, POSM merchandises & Advertising Campaigns that we have come across in the industry. DTC does not advocate any brands or products mentioned in the blogs.