Who doesn't like getting stuff for free? It is more likely that when we are doing our regular shopping we will come across promotions with complimentary gifts with purchase (GWP) items, we will stop and take a second look at such promotions.
Giving out free gifts to customers in order to persuade them to purchase your products and services is a common and effective marketing strategy that brand owners and marketers use in order to raise sales statistics for their businesses.
Benefits of gift with purchase marketing promotions
1. Increased Brand Awareness
Gift-with-purchase marketing promotions can help increase brand awareness for a company by enticing customers to buy products as gifts for friends and family. This can help build customer loyalty and interest in a company's products.
2. Increased Sales Volumes
Gifting products as gifts often leads to increased sales volumes for companies because customers feel obligated to purchase additional products. This is especially true in times of economic uncertainty, when customers are buying fewer items and may be more prone to impulse buys than usual.
3. Increased Customer Loyalty
Another benefit of gift-with-purchase promotions is the increased customer loyalty that companies see from customers. This results in higher retention rates as once consumers have purchased and tried using your product, there is an increased likelihood that they will buy the same brand to use again.
4.Enhanced Brand Engagement
The ultimate goal of brand engagement is to create a loyal customer base, who will come back time and again to support your business. There are several ways you can engage with your customers, whether it's through social media (e.g. Facebook, Instagram), email newsletters, SMS or special offers. By engaging with your customers on a regular basis, you are more likely to keep them interested in your products and services. And when shoppers see that you are offering promotional giveaways, they will tend to take a second look at the promo, resulting in higher chance of converting into them into actual customers.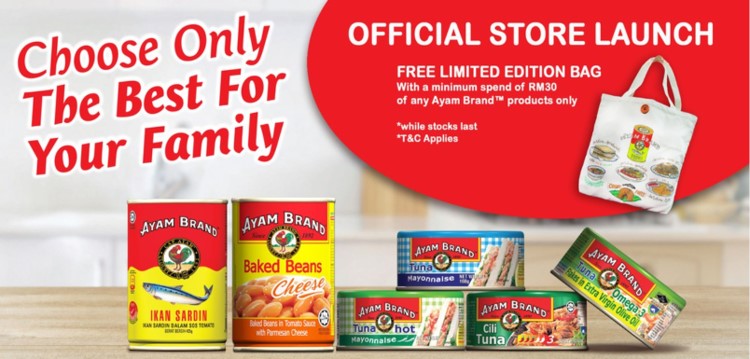 image: Shopee

Now, let's take a look at some of the current GWP promos for February 2022 that are now available in the Malaysian market. Get some ideas for your own marketing campaigns, and you might even come upon a buy promotion that offers some incredible discounts!
Maybelline - Free Designer Batik Tin Set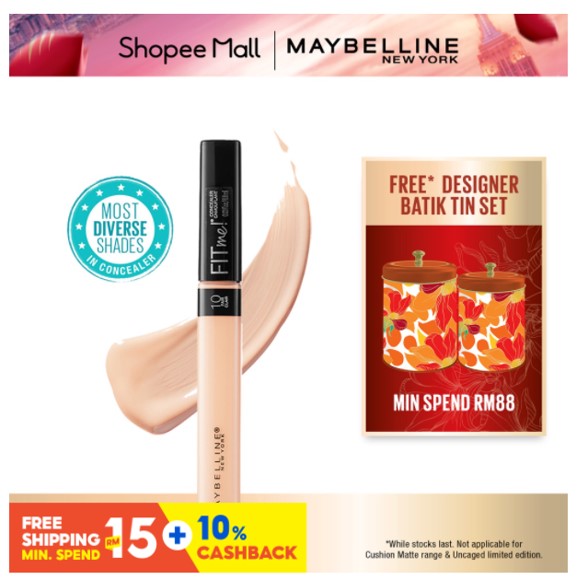 image: Shopee
GWP promotional products are practical physical items that are imprinted with an advertiser's name, logo, or message in order to raise brand awareness among consumers. Promotional products are also known as advertising products. The use of promotional products is a highly effective marketing strategy because they allow a business to engage with customers by engaging their senses.
Like this Maybelline GWP, their consumers can use these tin sets as organizers for their makeup products to lessen clutter. You too can give away cosmetic organizer boxes for your GWP campaign if you are more on the beauty brand side.
Head & Shoulders - Free Hand Towel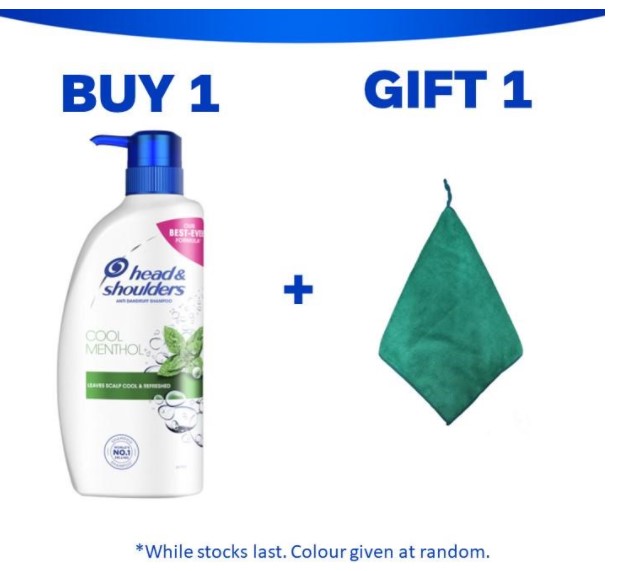 image: Shopee
Promoting products has become increasingly important as brands and businesses have recognized the value of doing so and are utilizing them to reach their marketing aims. Your customers and prospects would greatly appreciate receiving free GWP towels as meaningful gifts.
Head & Shoulders utilized the hand towel for their GWP campaign because they can be found and used practically everywhere, they are widely available and widely used.
Ayam Brand Official - Free Limited Ed Bag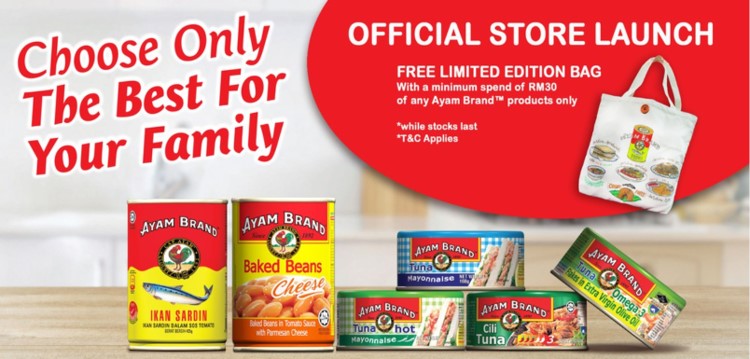 image: Shopee
Magnum - Free Tote Bag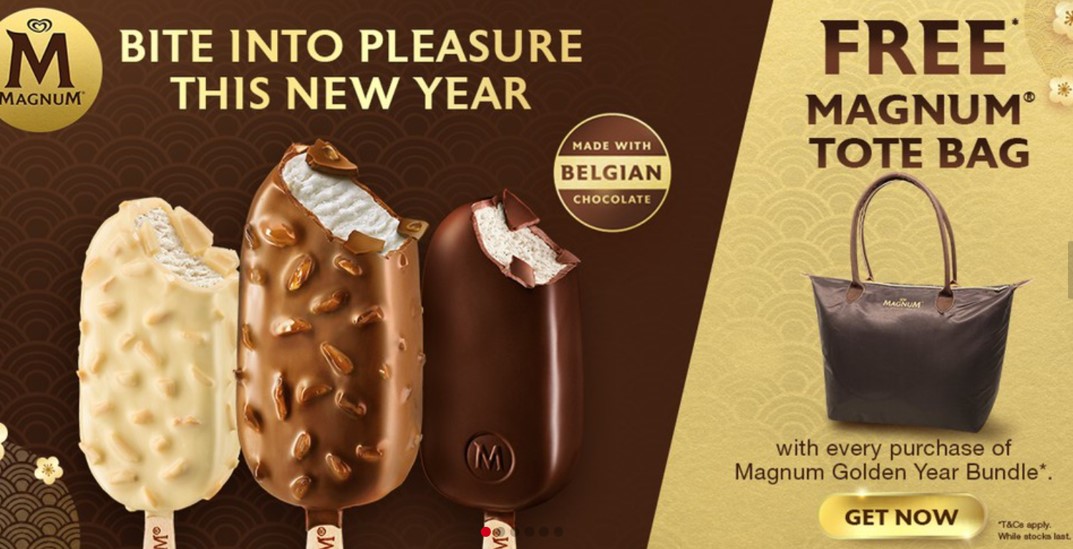 image: Shopee
Ayam Brand did a promotional GWP campaign wherein they gave out free limited edition bags for a minimum spend. A promotional tote bag or shopping bag is a useful gift, it can help you enhance your profit margins and increase your sales revenue. It can also help to build brand and customer loyalty, as well as promote and market a company to a broader audience through social media. Giving free tote bags can have a variety of positive effects on a brand or business.
Mamee Cream Cracker - Free Bowl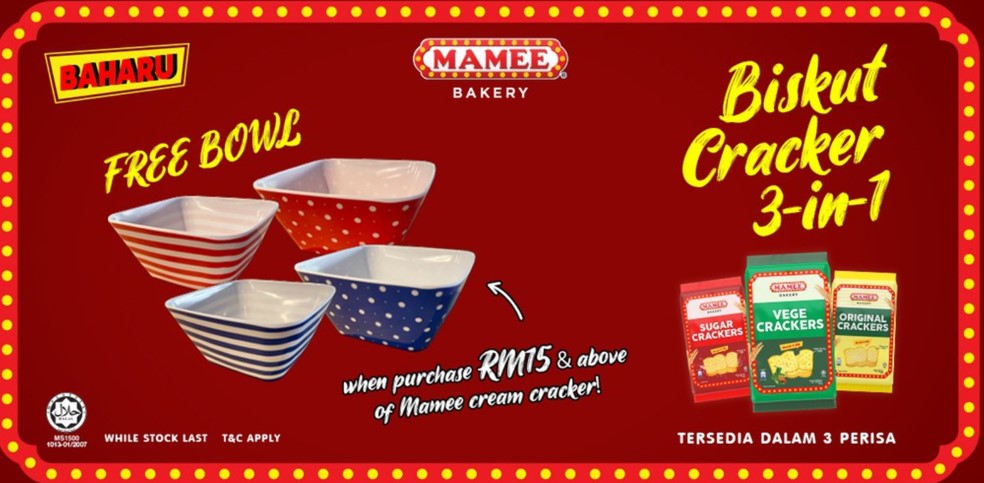 image: Shopee
Customers are encouraged to purchase your product through the use of GWP freebies or gift redemption campaigns. Customers are more ready to make the effort and purchase from you if you provide them free gifts. There is something about free gifts that makes them excited. Giving away promotional gifts can also help you obtain a competitive advantage over your competitors, which is highly important, especially in a saturated market or industry, as well as increase brand awareness. The sample above is from Mamee Cream Cracker, who gave away complimentary bowls as part of their general public promotion campaign.
Milo - Gifting Carrier

 image: Shopee

Gift carriers (such as the one shown in the image above) are extremely simple to create — you can make them in any color, with any logo, in any size, and in any shape. It also provides enough opportunity for branding on the carrier's exterior, contributing to the carrier's increased brand awareness. Consumers who use the carrier will also be reminded of your company's name on a consistent basis.
Nestle - Can Bolster Plushie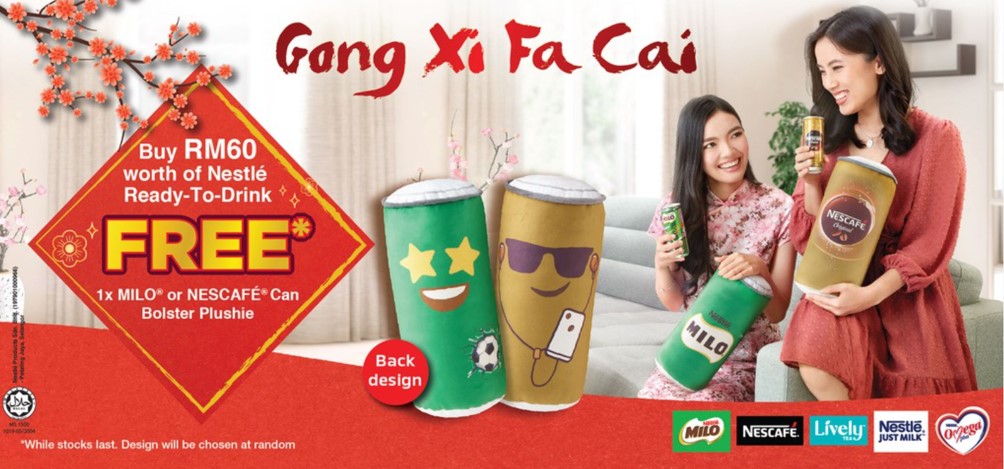 image: Shopee
Plushies are successful brand promotional GWP because they can be customized to fit the needs of almost any company. Promotional item toys are appealing to clients of all ages, making them excellent marketing presents that will last for years.
This marketing tactic is quite effective, and it is also extremely endearing which Nestle took chance to give away. Carrying out this marketing campaign in conjunction with festivals such as the Chinese New Year in Feb this year, ensures the extent of brand exposure during the festive season.
Shopee - Headset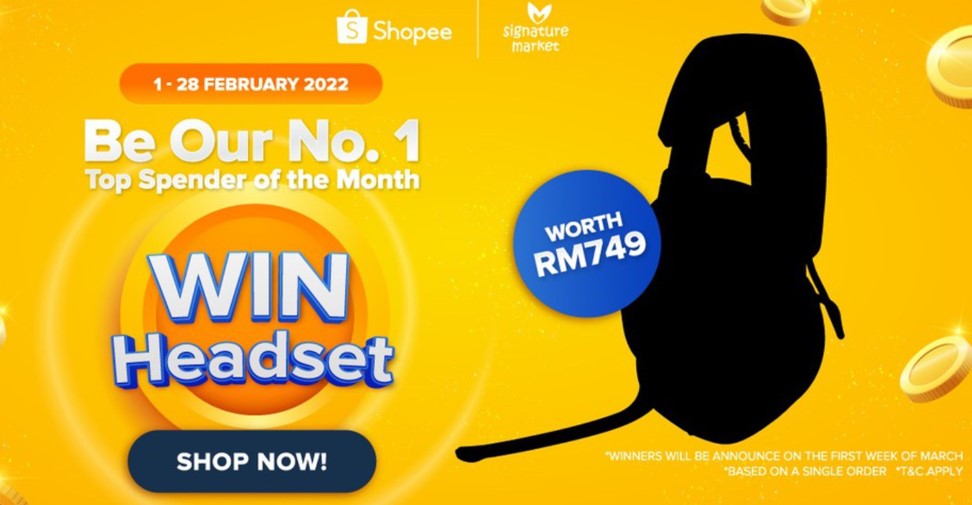 image: Shopee
Given the fact that a substantial proportion of the public currently uses headphones, it seems sensible to include these headphones as an option in your next GWP campaign. The ability to reach not only an adult population but also a young audience is available. Using headphones is becoming increasingly popular among people of all ages, backgrounds, and walks of life; why not utilize them to promote what you do?
Shopee Malaysia is giving its consumers a chance to win this headset, which is an awesome campaign wherein the consumers would want to take join in.
Swiss Bear - Free Apron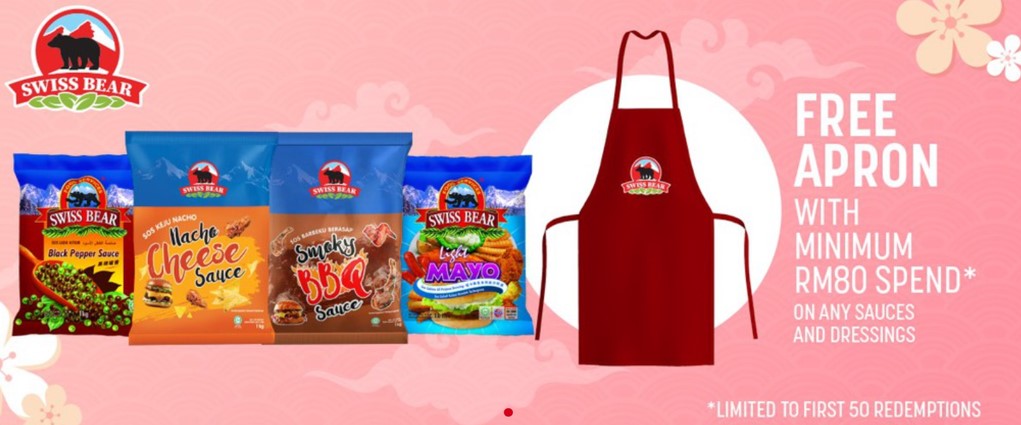 image: Shopee
Those who love Swiss Bear are thrilled as a result of the company's newest marketing GWP: a promotional apron! Each customer who spends a minimum of RM80 on Swiss Bear sauces and dressings will be eligible to receive one complimentary promotional apron. This promotional gift pairs well with the businesses' products, giving it a fantastic gift with purchase opportunity for customers.
Coca Cola - Free Plate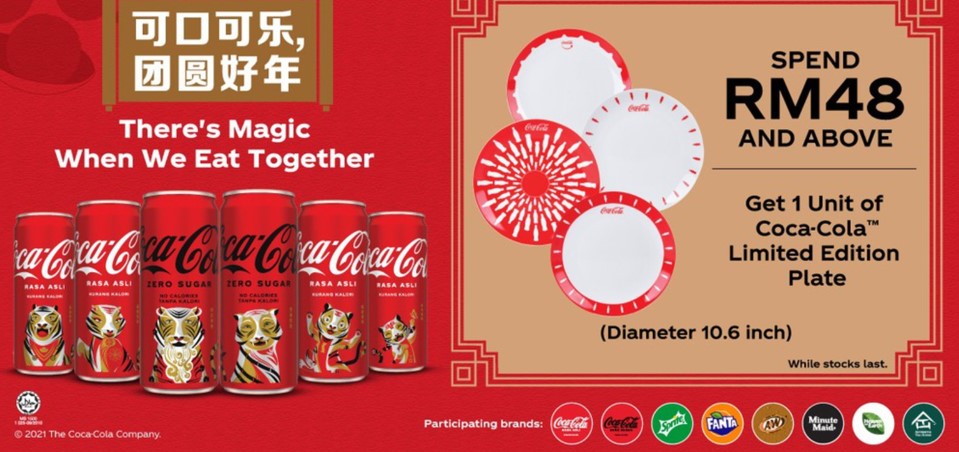 image: Shopee
Customers will be able to identify what your brand is giving in an instant if your brand is well-known to them. The mere sight of your logo should be enough to jog their memories about what you do and what you have to offer. Coca-Cola's image is instantly recognizable, and this is due to the fact that these companies have concentrated on increasing brand awareness. Whenever Coca-Cola does a GWP campaign like the purchase idea above, consumers would instantly want to get the free plate from them, thus buying more of their products to collect all designs.
In the long term, the promotional GWP goods you present to your customers can aid them in remembering your company and recognizing the work you're doing. This, in our judgment, is sufficient justification for giving away promotional purchase item.
If you want to persuade consumers to acquire your products, you can employ a limited-time offer GWP campaign. In today's environment, GWP promotions are pretty uncomplicated for you as a business owner or manager to implement because they can be advertised on social networking sites such as Facebook, Twitter, and other similar platforms.
Gwp deals are widely sought after by a big number of organizations because they have been demonstrated to greatly enhance sales and convert more prospects into customers for the company that is making the offering.
How do I develop a gift-with-purchase promotion?
There is no one-size-fits-all answer to this question, as the promotion you develop will depend on the products and services offered by your business. However, some tips on developing a gift-with-purchase promotion include thinking about what kind of gifts your customers might want, outlining specific restrictions or conditions that must be met in order to receive a gift (for example, if the gift must be purchased within a certain time period).
Looking for some ideas on GWP promotions? Read the blogs below for some inspirations:
Here at DTC World,
We can offer you GWP ideas for your upcoming promotional campaigns. DTC World has over 10 years of experience in conceptualizing, developing, and producing premiums and gift items for our clients' marketing campaigns worldwide.
Feel free to visit our website to know more about our products and services.
Disclaimer
This blog space is where DTC shares with our readers the Marketing Premiums, Promotional Products, POSM merchandises & Advertising Campaigns that we have come across in the industry. DTC does not advocate any brands or products mentioned in the blogs.