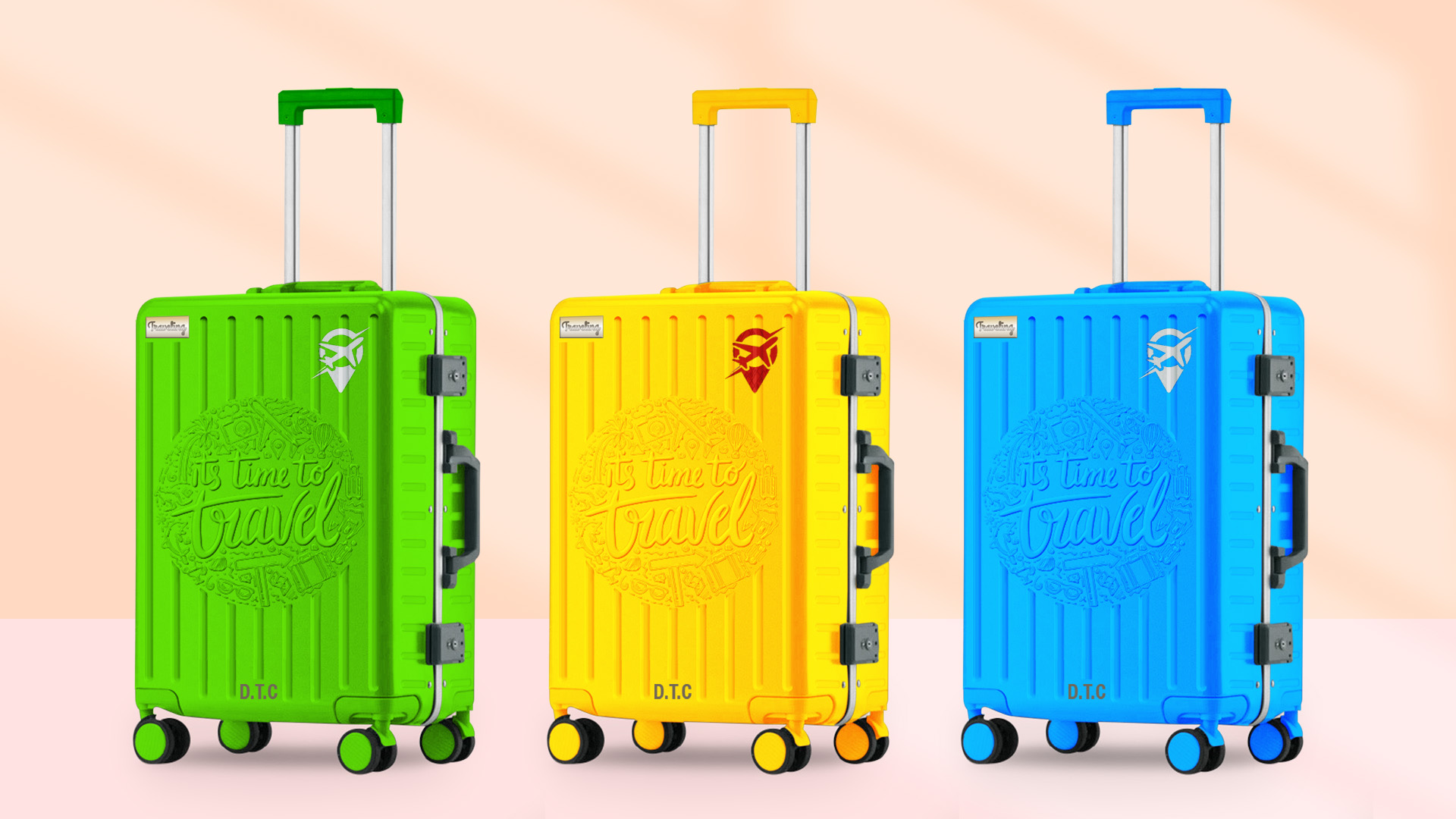 In today's crowded advertising areas where competition is so intense, one may wonder "where do I best spend my available budget?". Or, "how do I make sure my campaign is a success?". Ultimately, "are my customers still taking notice of me?" That said, it is crucial to know where and how you invest your money when it comes to promotional efforts for your business.
Speaking of promotion strategy, if you're looking to promote your business in an eye-catching and impactful way, then choosing to do so with promotional luggage bags — with your logo on them — is what you could explore.
In this article, we will be looking at:-
Examples of hard shell and soft shell luggage bags that are popular as promotional gift ideas

How to: Various ways to customise your promotional luggage bags

Promotional travelling bag ideas to explore with DTC World
Promotional luggage bags: Hard shell or soft shell
This elegant yet cost-effective method can often be seen as 'simple' printing bags with your logo to drum up attention. But the truth is, you have yourself an exclusive and practical marketing tool that is just as desired as any collectible item. And who doesn't like a good-looking luggage trolley. Going beyond that, promotional luggage bags are versatile items that will be used time and time again by your recipients. And that's an effective brand recall right there!
Nonetheless, with the plethora of travel luggage bags available in the market, it can be tricky to decide the ultimate design, shape and material to go for.
How do you choose between a hard case luggage or a soft shell duffle bag?
Where do you add personalised touches on the luggage parts and accessories?
How to be creative with promotional luggage bags for your marketing campaigns?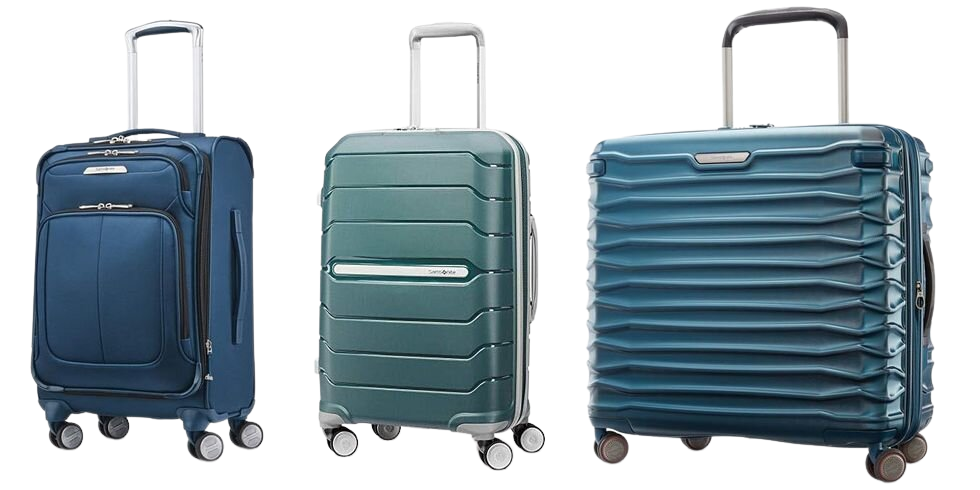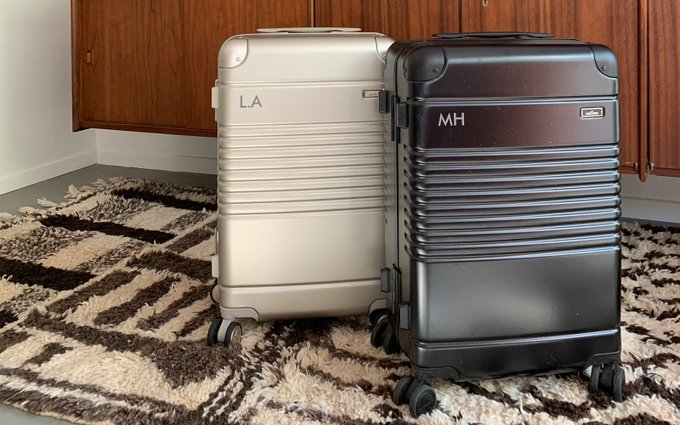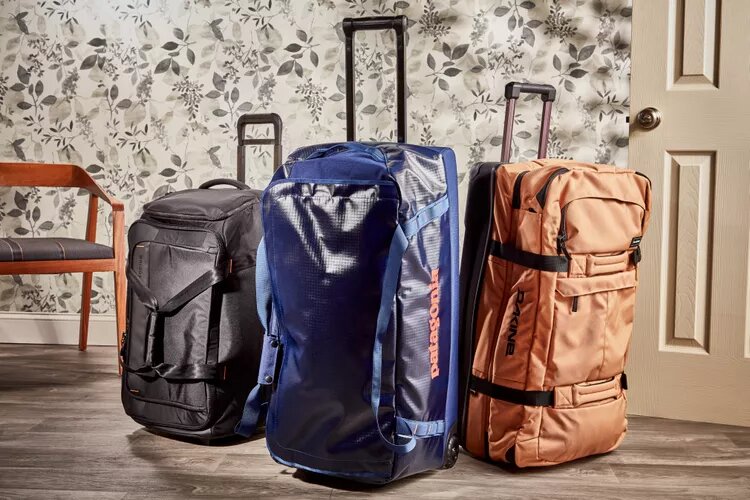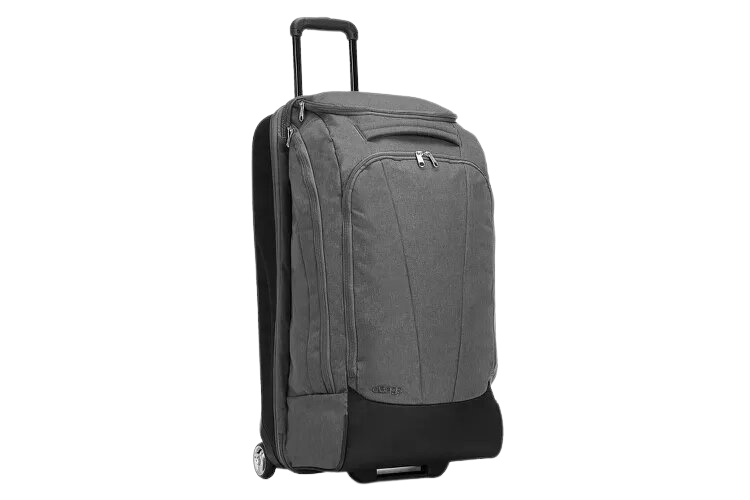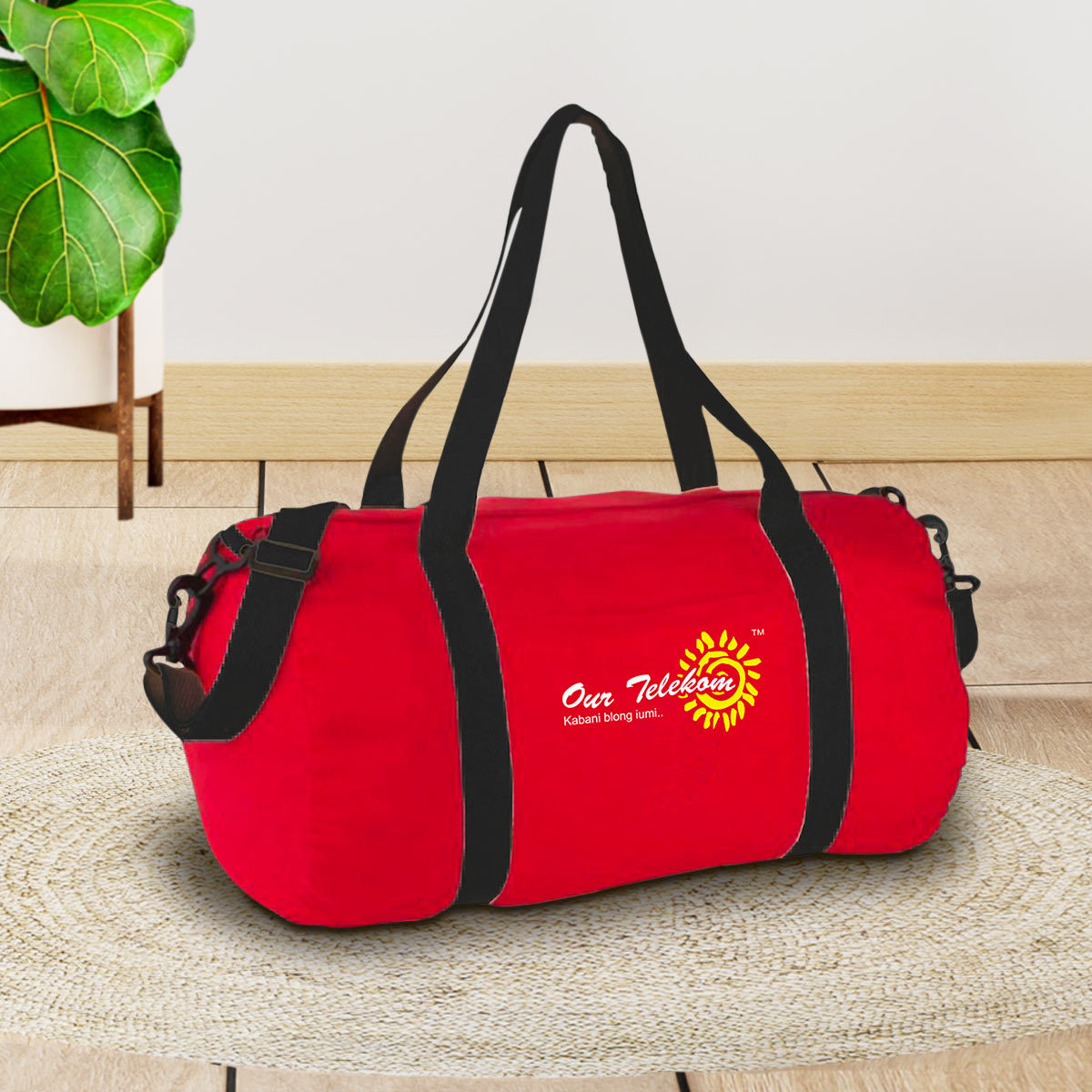 (TL–DR) Examples of
hard case trolley luggage
bags and soft case
duffle bags
that make ideal and useful promotional gift ideas for any campaigns. Image credit: Samsonite/Good Housekeeping, Jhett Thompson/Travel + Leisure, Motherlode checked rolling Duffle/Amazon, Our Telekom Duffle/DTC World
By learning the basics about different luggage materials, you'll learn how to differentiate between the various types of suitcases and make better decisions with your promotional budget.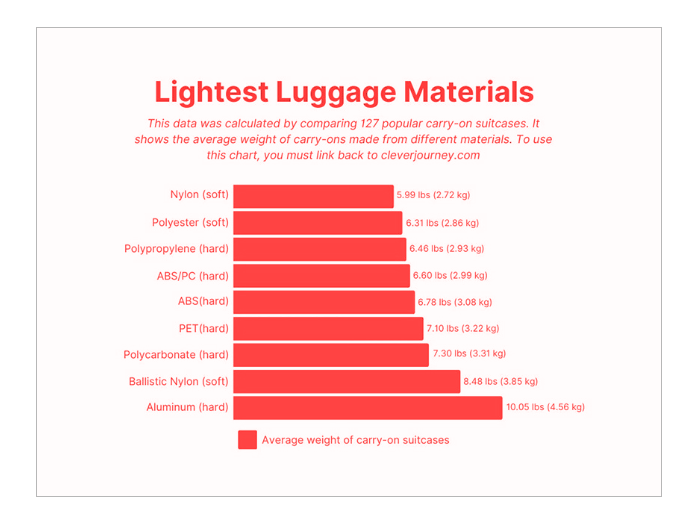 Comparison chart depicting the weight difference across various types of luggage materials. Source: CleverJourney.com


Create an impact: How to personalise your promotional luggage bags
With a strong corporate customisation, your promotional luggage bags can be highly effective. They are eminently practical, they present exclusivity in many ways, and they are incredibly nice to look at.
Let's take a look at what's popular, reliable — and with great value — for an impactful promotional luggage bag, recommended by our product specialists. Remember, at the end of the day, it's all about getting the right message across to your target audience.
Different types of customising options:-


Silkscreen printing

Laser engraving

Cast moulding (embossing)

Logo debossing

Embroidery

Customised logo tags

Customised luggage hand grip / handle (embroidery, printing)

Infographic 1: Identify the preferred customisation method to add a personalised touch to your promotional luggage bags — elevating the success rate of your marketing campaigns. Designed by: DTC World
Silkscreen Printing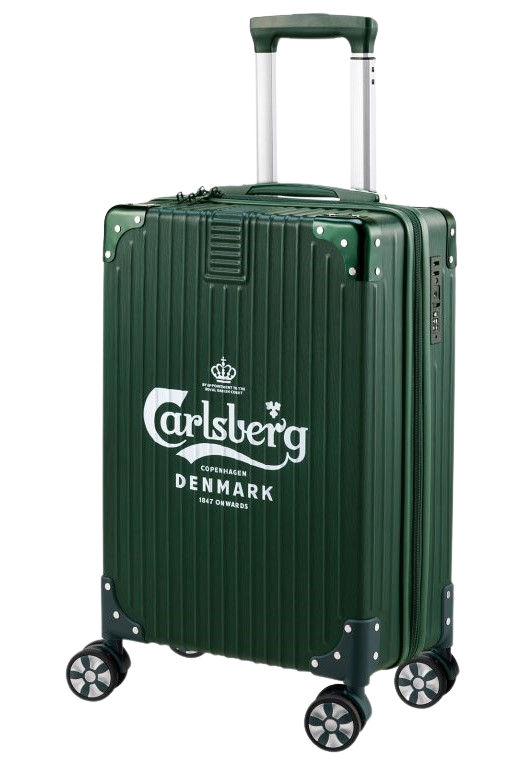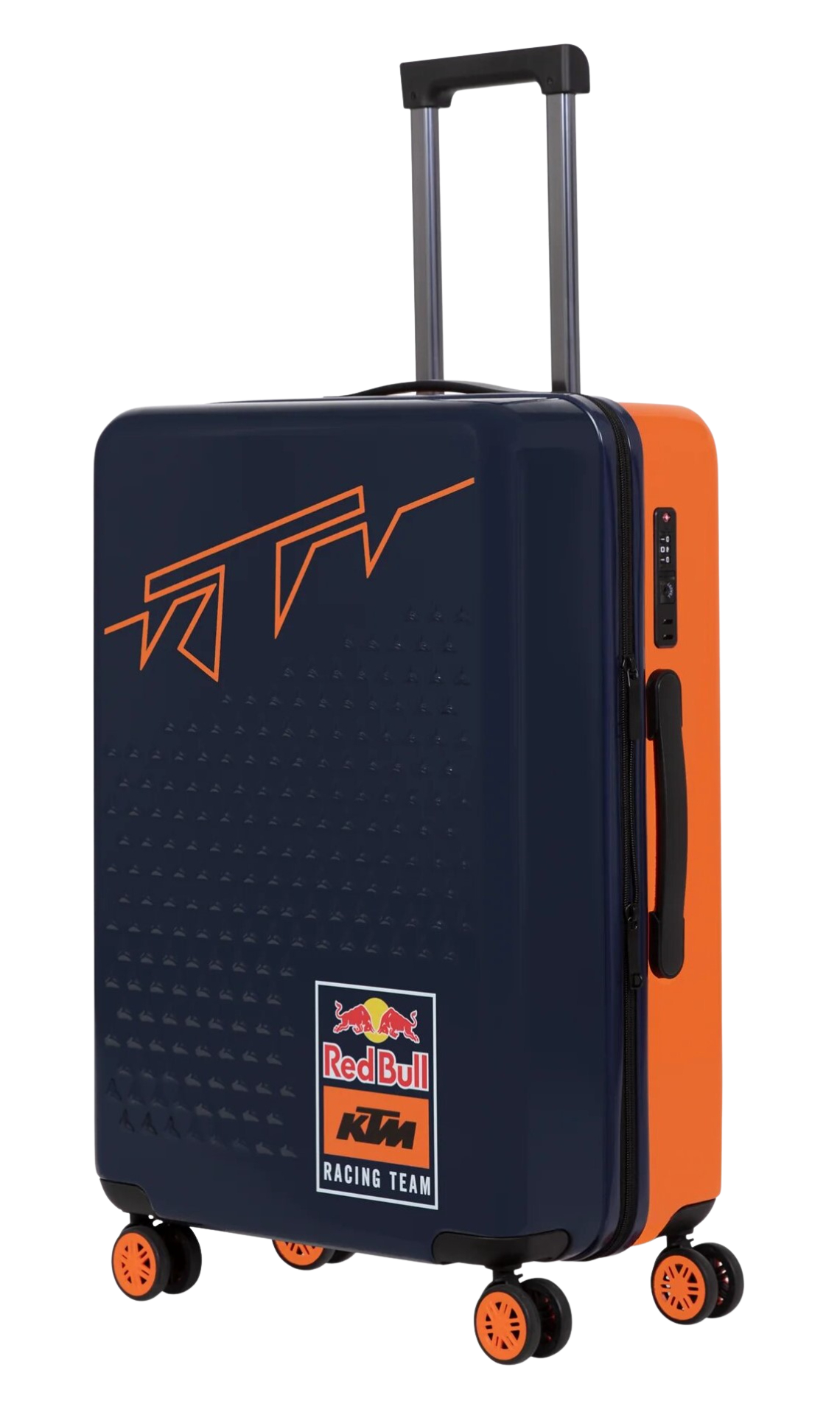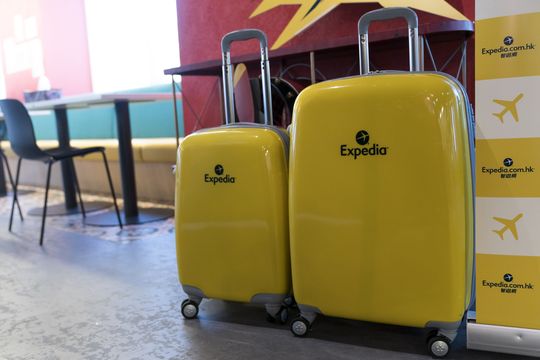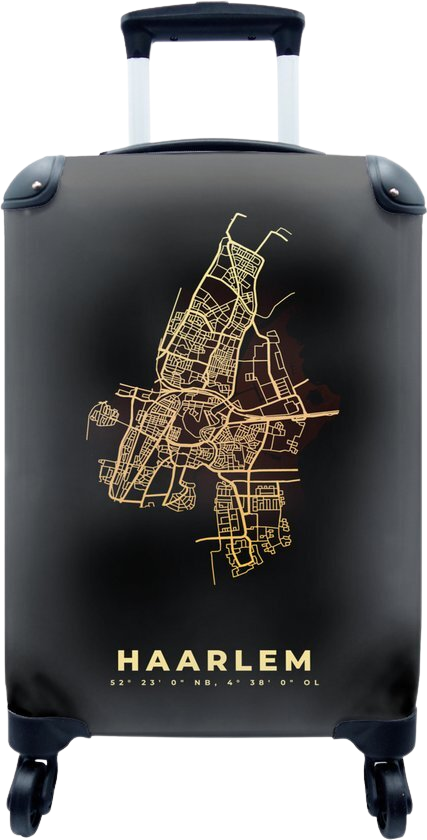 The prominence of your logo printed on the front of the hard shell luggage trolley, complemented by a contrasting colour mix is eye-catching, loud and sharp. Image credit: Carlsberg, Red Bull, Expedia Group/Carousel, MuchoWow Koffer/Amazon
Why is it impactful: It's cost-effective, durable and it surely gives your promotional gift item a distinctive branding. Customise your promotional luggage bag with this high-quality printing that produces a great finish with vibrant colours. Regardless of a brand logo or the small texts and fine lines, you could achieve a sharper and more well-defined image outcome.
Ideal for: promotional campaign giveaway, redemption, conference/event giveaway


Laser Engraving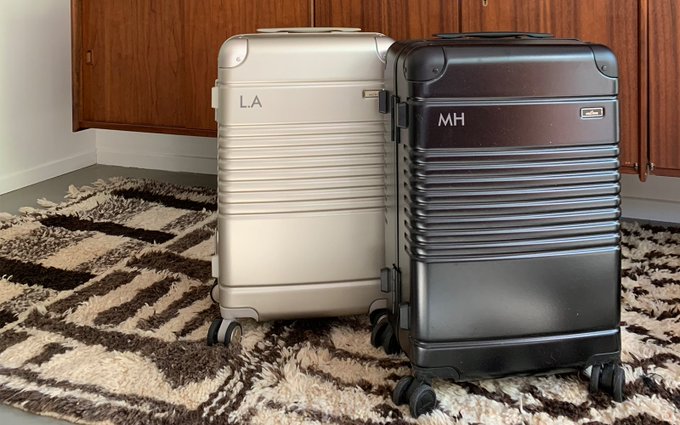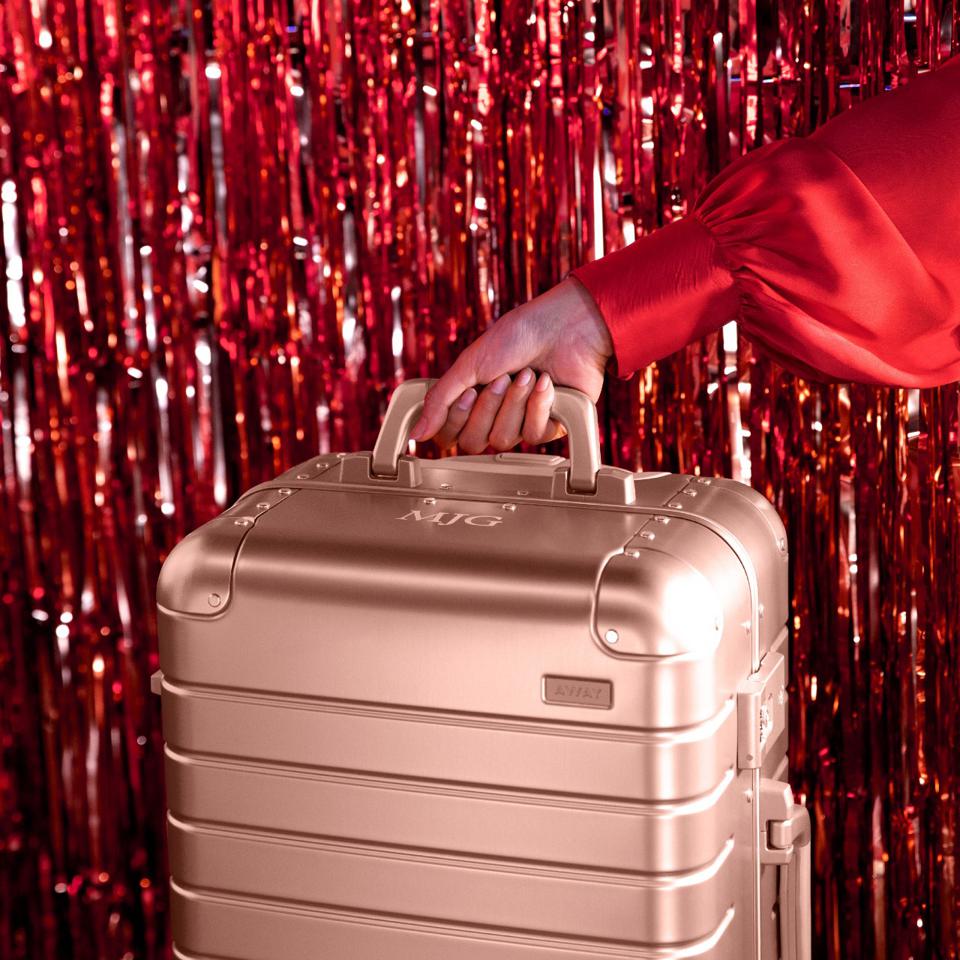 (T–D) Examples of laser engraving customisation on hard case luggage bags. Image credit: Arlo Skye, Away/Forbes
Why is it impactful: Laser marking can be used to engrave or cut a large amount of metals. This customisation alternative guarantees countless advantages, since the technology allows extremely "clean" results, with a high level of resolution.
Engaging from an aesthetic point of view, you'll have to agree this option provides a particularly refined outcome. If you are planning to personalise your luggage bags with recipient names, initials or even short messages, then this customising option may be the right one for you. Elegant, stylish and simply timeless — your recipients will be impressed with such a gorgeous personalised gift.
Ideal for: corporate client gift, commemorative limited edition merchandise
Cast Moulding (embossing)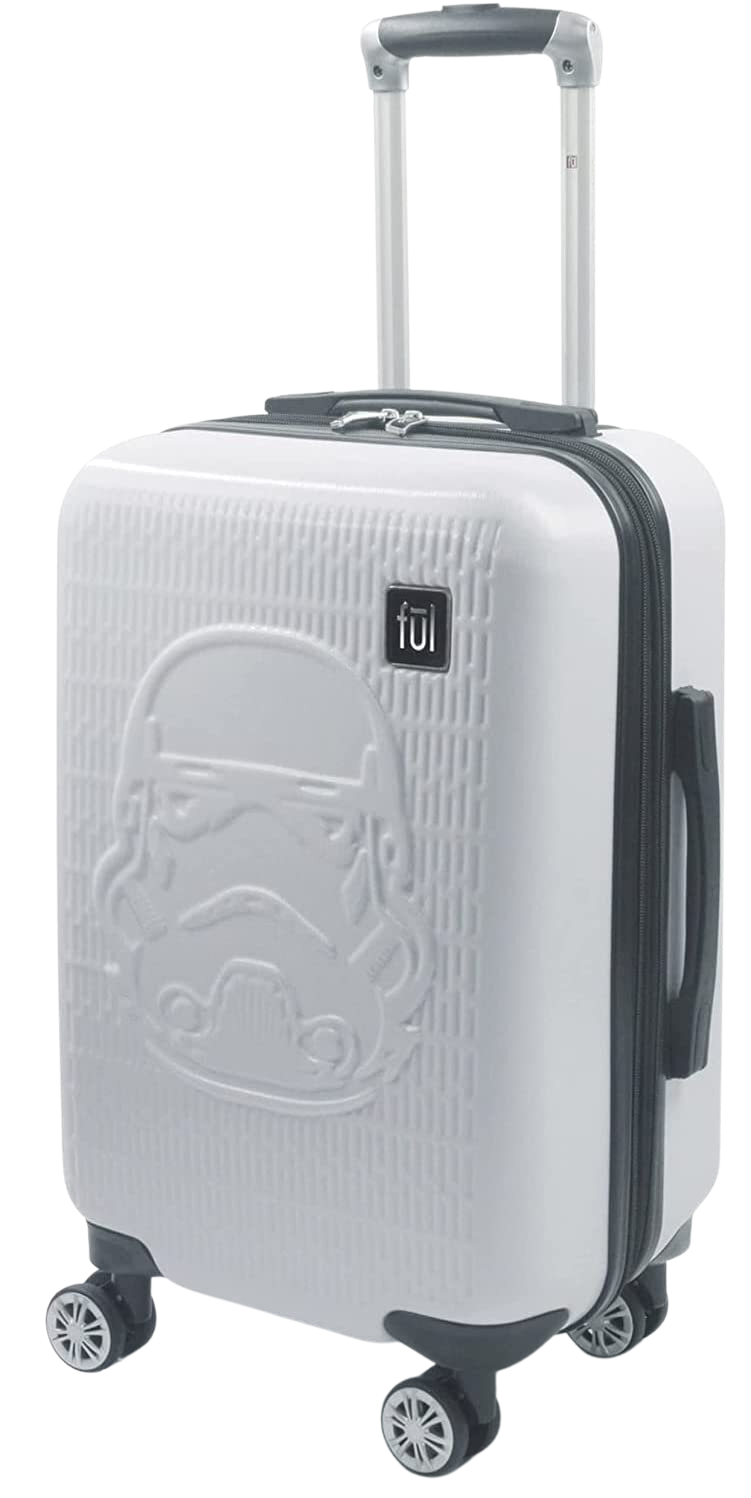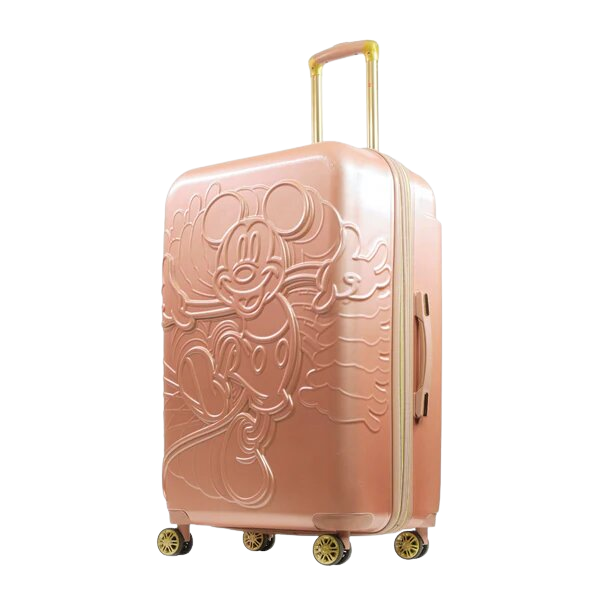 Examples of embossing on hard shell luggage bags. Image credit: Ful Luggage/Amazon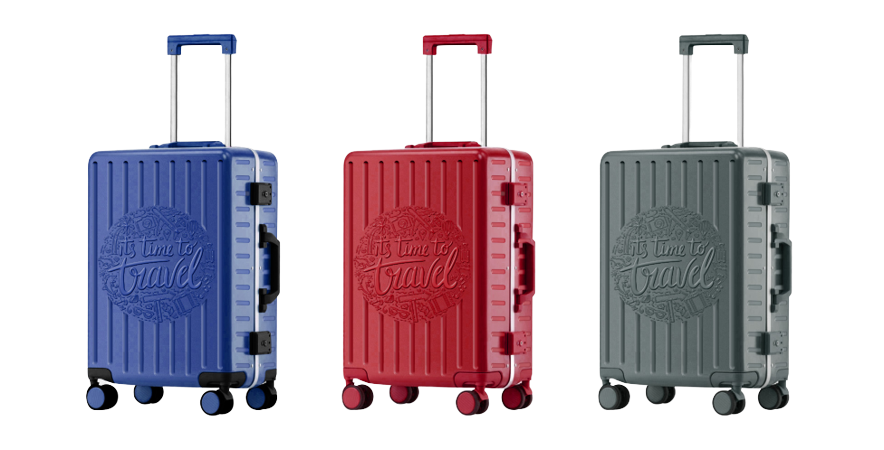 Image credit: DTC World
Why is it impactful: Creating a 3D impression that pops from the surface, embossing your brand logo on your promotional luggage bags enhances the overall look-and-feel. Immediately noticeable (from a distance away), this customisation alternative is a worthy investment for your budget to rake in some effective marketing and branding ROI. Simple yet stylish, minimal yet impressive.
Ideal for: promotional campaign giveaway, corporate client gift, commemorative limited edition merchandise
Logo Debossing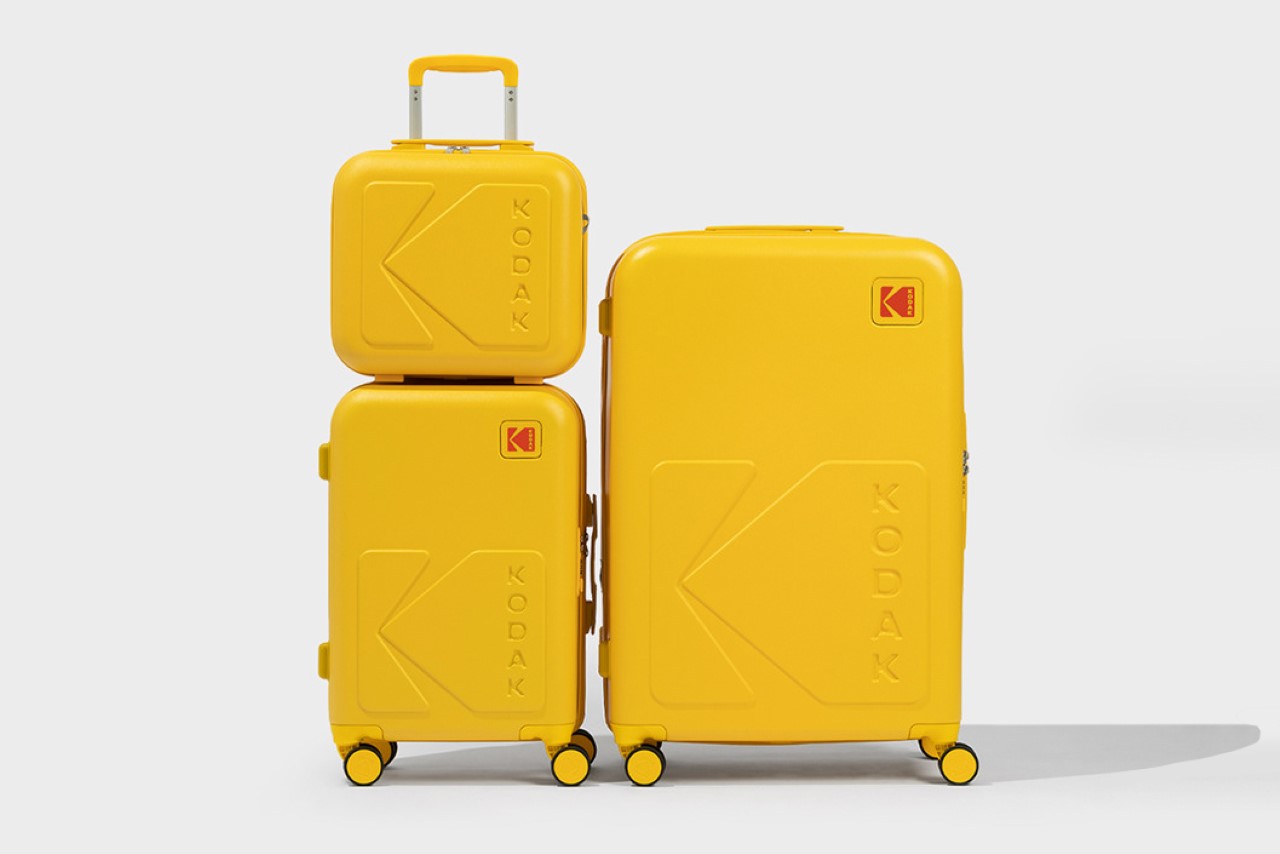 (a) Example of a debossed logo seen on these Kodak travel luggage bags of various sizes. Image credit: Kodak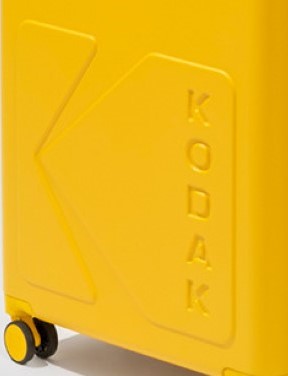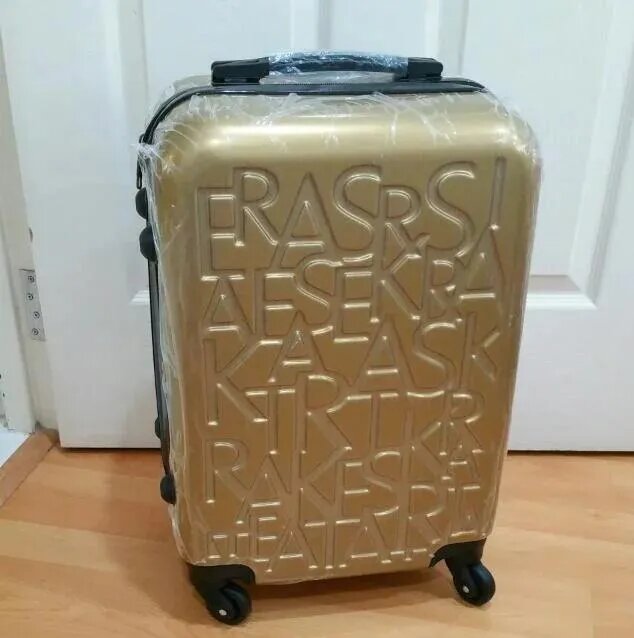 (b) Another example of logo debossing in one of the promotional luggage bags by leading professional hair care brand, Kérastase. Image credit: Kérastase
Why is it impactful: Another indication of quality, the debossing option adds a dimensional depth in the design of your brand logo. Pushing the chosen design into material, resulting in an imprinted design — this elegant and subtle branding process gives your promotional luggage bags a rich and luxurious finish.
Ideal for: promotional campaign giveaway, corporate client gift, commemorative limited edition merchandise
Embroidery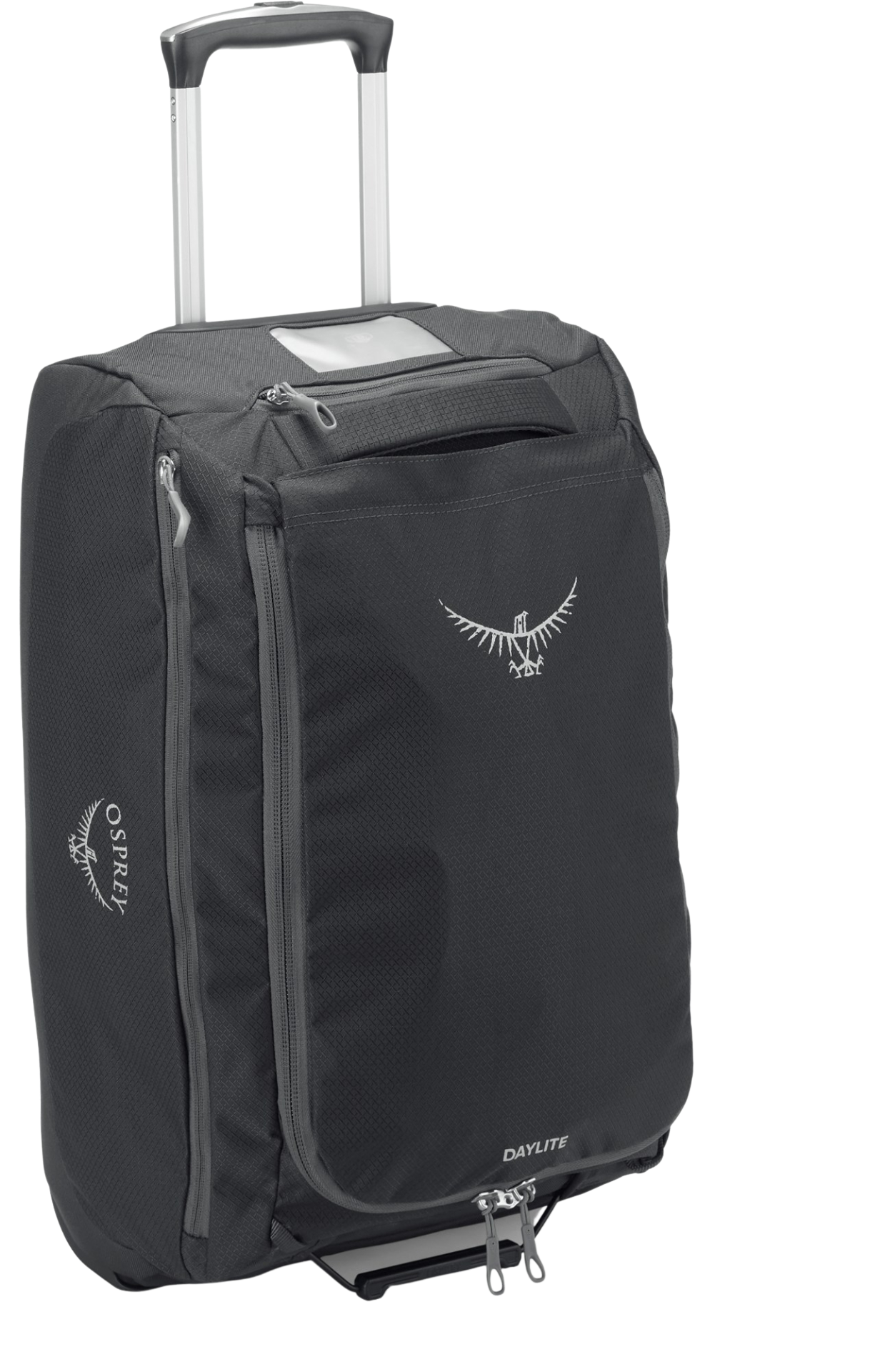 Example of an embroidered logo on a soft case promotional trolley duffle bag. Image credit: Osprey
Why is it impactful: Speaking of durability, embroidery is longer-lasting, considering the design is sewn directly onto the surface of the bag. Ideal for soft shell materials, this customising option can also make the embroidered design look more three-dimensional and fashionable. Perhaps embroidered logo patches can also be considered when incorporating personalised touches onto your promotional bags.
Ideal for: promotional campaign giveaway, corporate client gift, redemption giveaway, commemorative limited edition merchandise
Get creative with luggage parts and accessories
There are endless ways to customise your promotional luggage bags. Take a step further, and you will discover a selection of customisable parts and accessories to complement your luggage bags.
We offer a wide range of personalised options for you to choose from — to suit your promotional budget and bespoke branding requirements.
Customised Logo Tags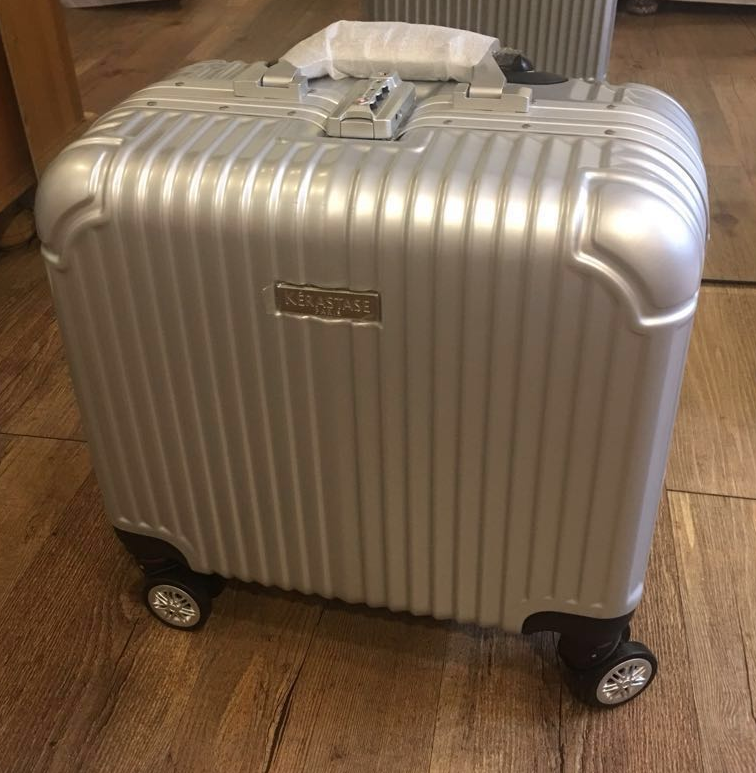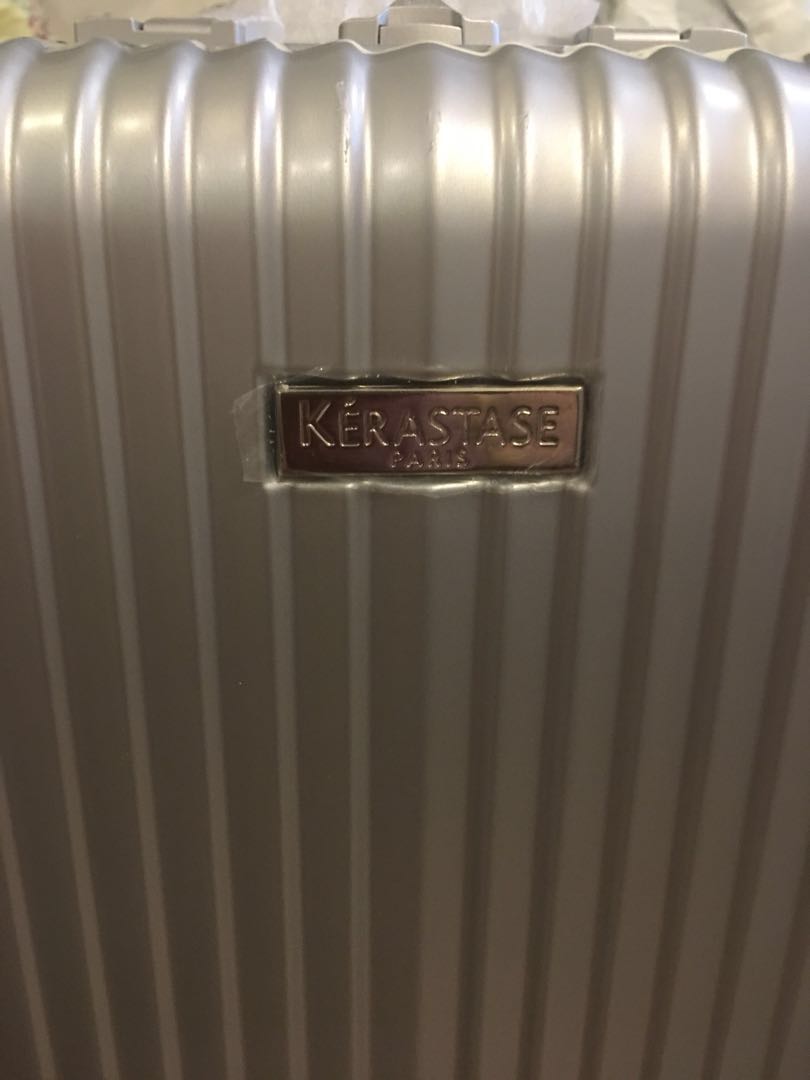 (a) Customised logo metal tags exude a sense of exclusivity, quality, confidence — and prestige. Image credit: Kérastase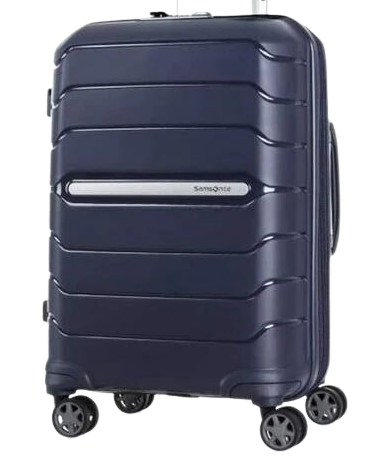 (b) Another example of personalised metal logo tag on a hard shell cabin trolley, by renowned luggage brand, Samsonite. Image credit: Samsonite
Why is it impactful: A smart branding option that will surely make heads turn and stand out on the baggage carousel. Tsehe personalised luggage accessories are a cut above your competition due to their sophisticated styles and design. A less-is-more, polished and sleek silver canvas for your company name to shine — a foolproof way of creating limitless brand impression opportunities.
Customised Luggage Hand Grip / Handle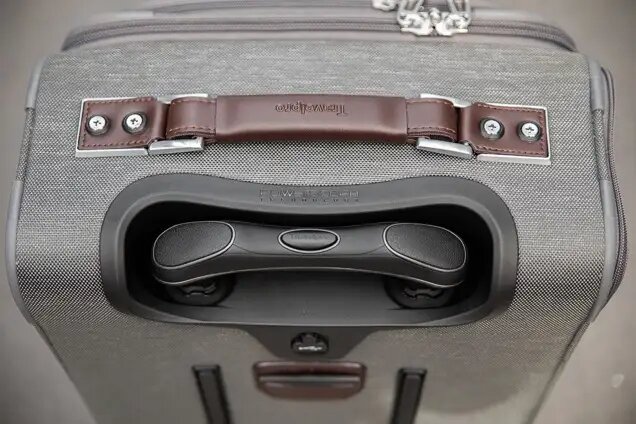 (T–D) Example of personalised bag handles, e.g. laser engraved, embroidery, on soft shell luggage bags. Image credit: Caleigh Waldman/Wire Cutter, NY Times, Rimowa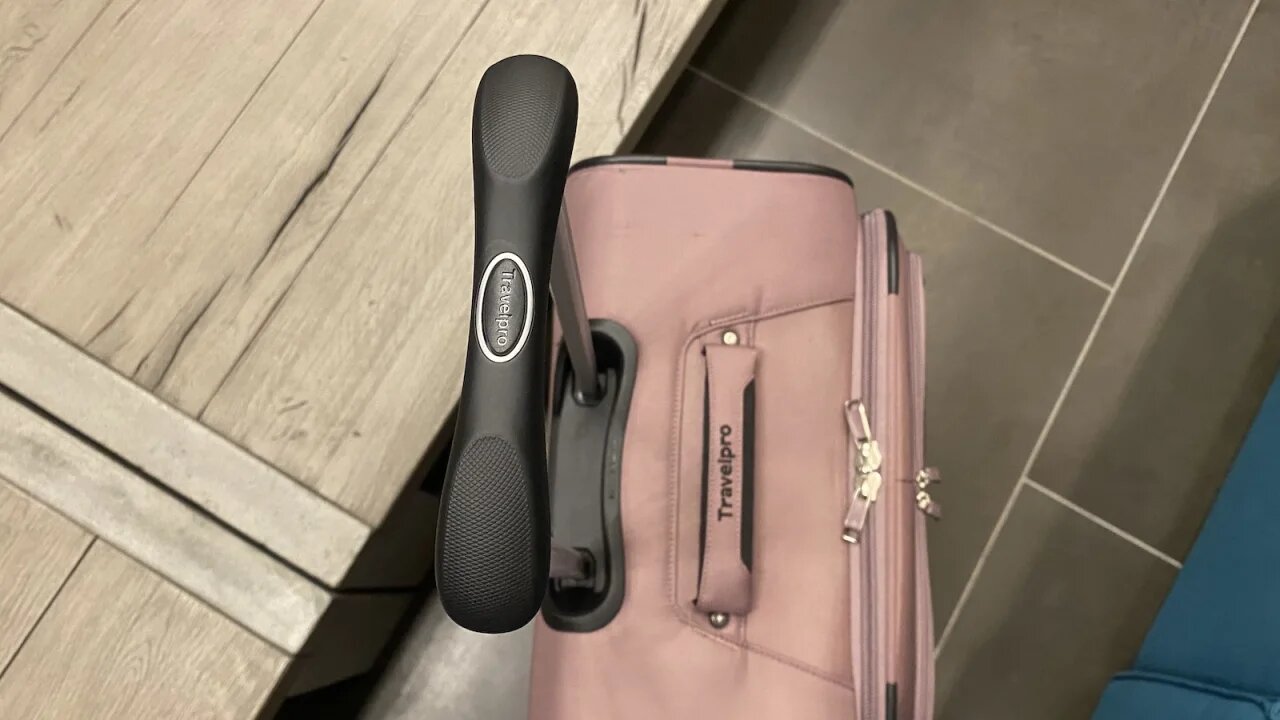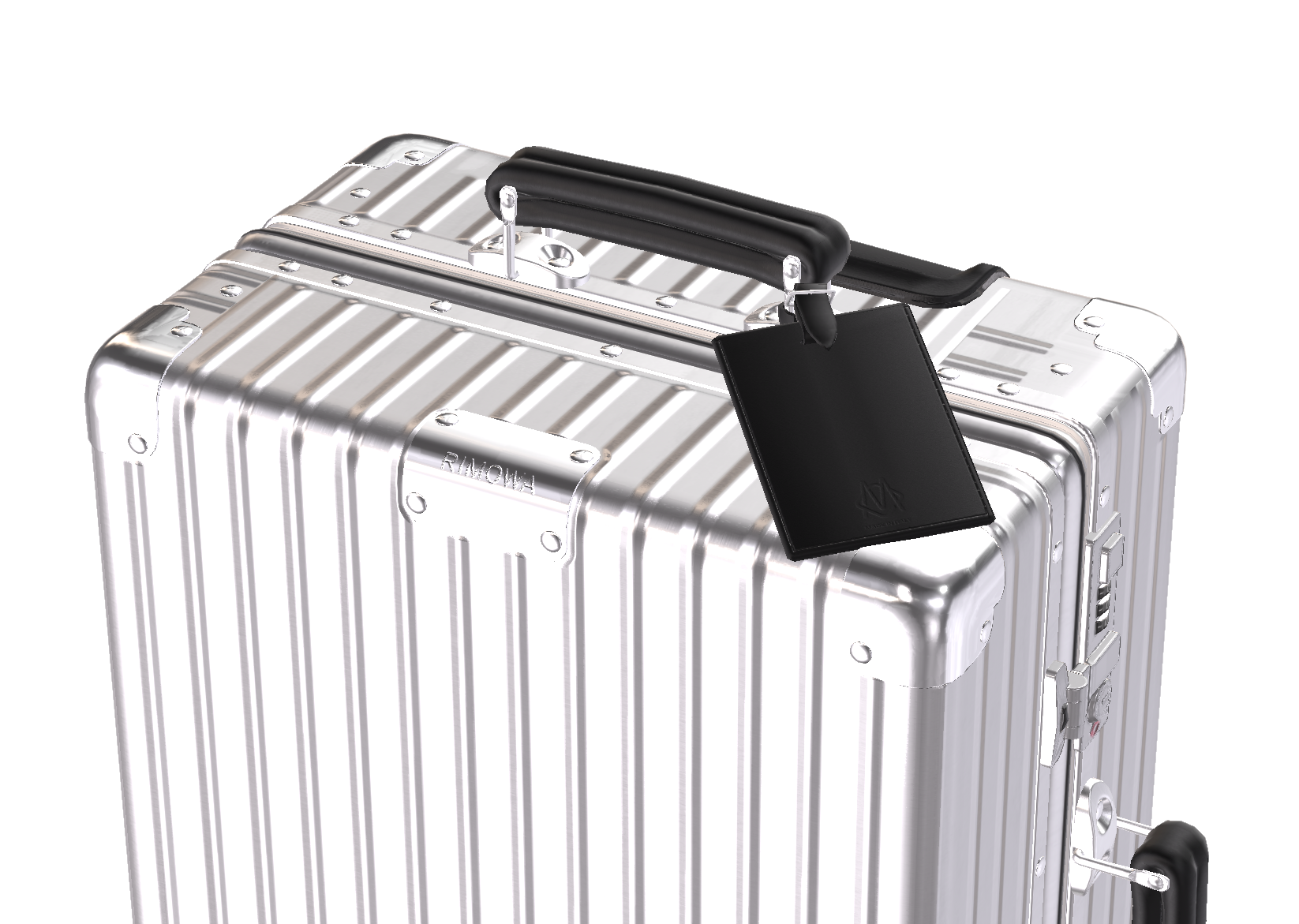 Why is it impactful: Another brilliant branding option that is impeccably packaged for an impressive gifting experience. This form of customisation on your promotional luggage not only impresses your recipients — while they travel the world — but, your business will certainly appreciate the extra sophistication reflected back onto your establishment.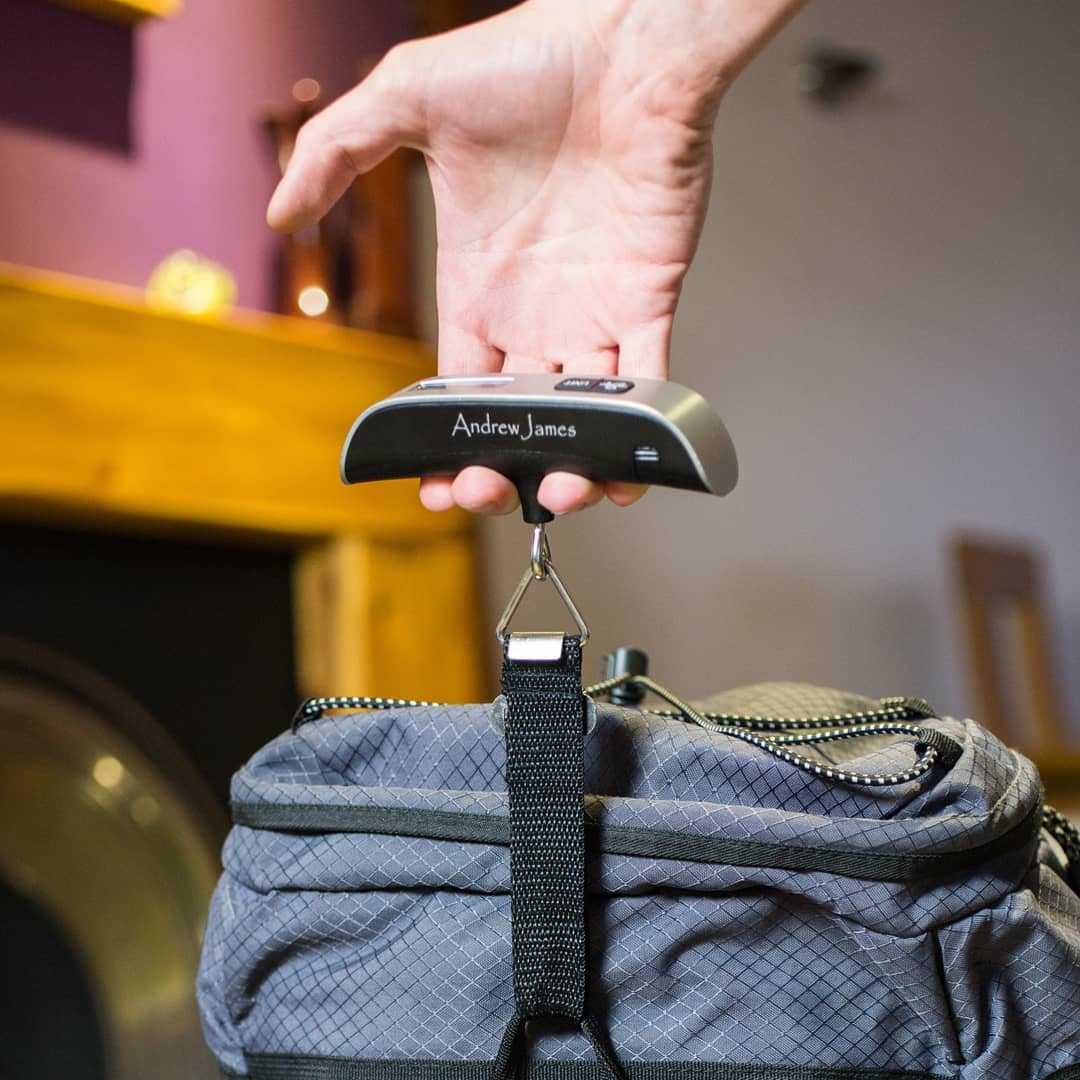 An example of initials engraving on a luggage weighing scale, which is yet another ideal travel promotional gift idea. Image credit: Carousel
____________________________________________________________________
Closing Thoughts
What makes a good promotional luggage bag? To us, we strongly believe that it needs to showcase your brand presence in an impactful way, all at the same time, providing a lasting impression for the recipients. The act of incorporating personalised touches is an extremely powerful gesture to showcase exclusivity, on top of appreciation and gratitude, towards your customers and clients.
At the end of the day, the main considerations of deciding the ideal gift don't run away from the design impact, functionality, representation, cost-effectiveness — as well as, material quality and product durability. Although gift choices are getting more by the day, you would want to select the gift that reflects your company's values in a thoughtful way.
We understand you are constantly looking for something distinctive, one-of-a-kind to enhance your brand visibility — and ultimately, elevate your sales volume. If you'd love to find out more about any one of the customisation options for a promotional luggage bag we have shared in this article, just put our team to work — and our product and gift experts would be more than happy to fill you in.


Check out promotional gift ideas to complement your gifting strategies:
Boost your brand with these unique corporate gifts that professionals love
Unique promotional umbrellas: Amazing marketing gift idea for your business
Take Corporate Gifting Up A Higher Level With Unique Leather Gifts!