Brand: Meiji Hello Panda
Description:
Versatile and durable, these square hankies are another promotional gift idea worth exploring. Its super absorbent and quick-dry features are another plus point on top of the skin-friendly microfibre fabric. One of the many projects we have worked on for Japan's leading confectioner, Meiji Seika — for its popular bite-size biscuits brand, HELLO PANDA — these adorable promotional handkerchiefs are certainly a hit among small children.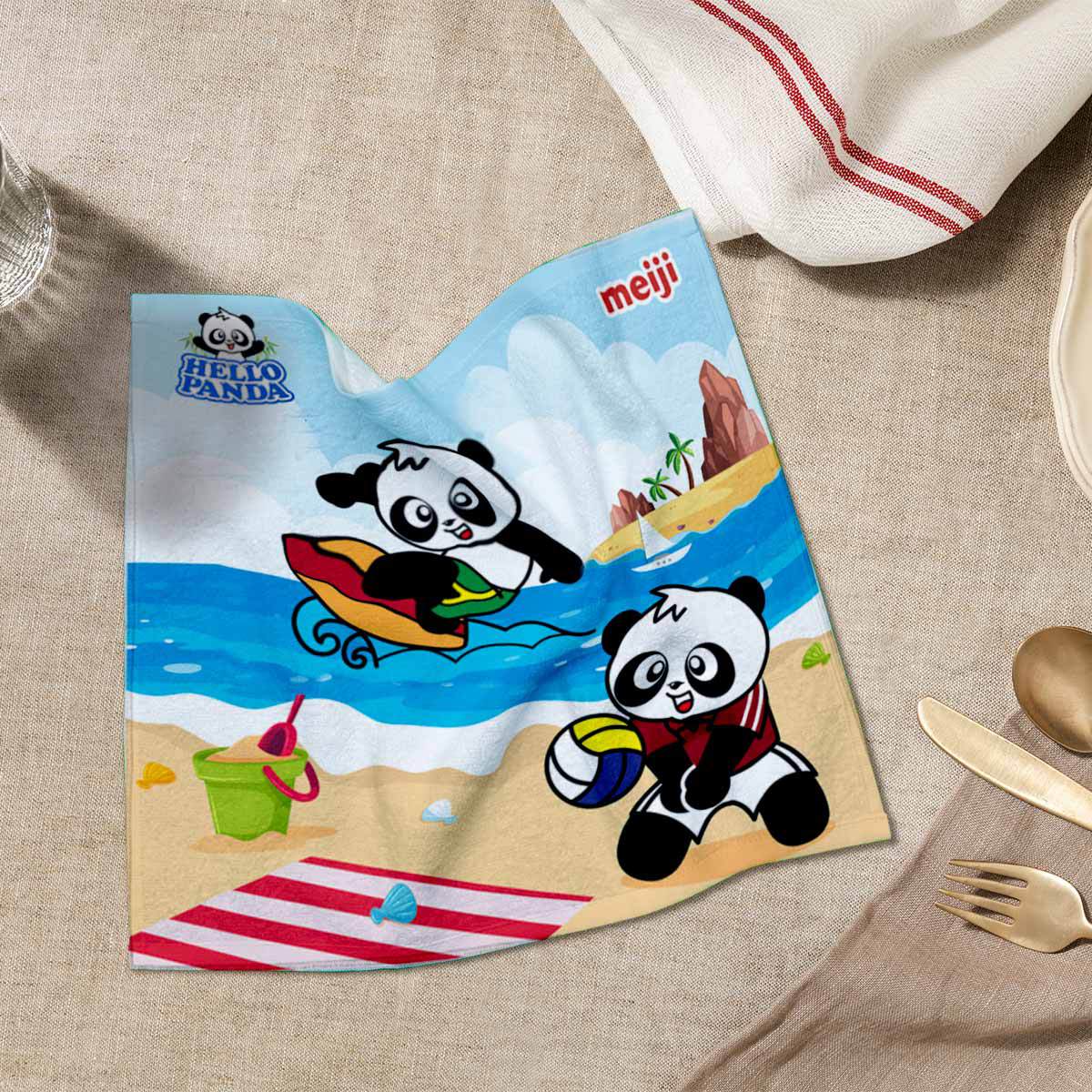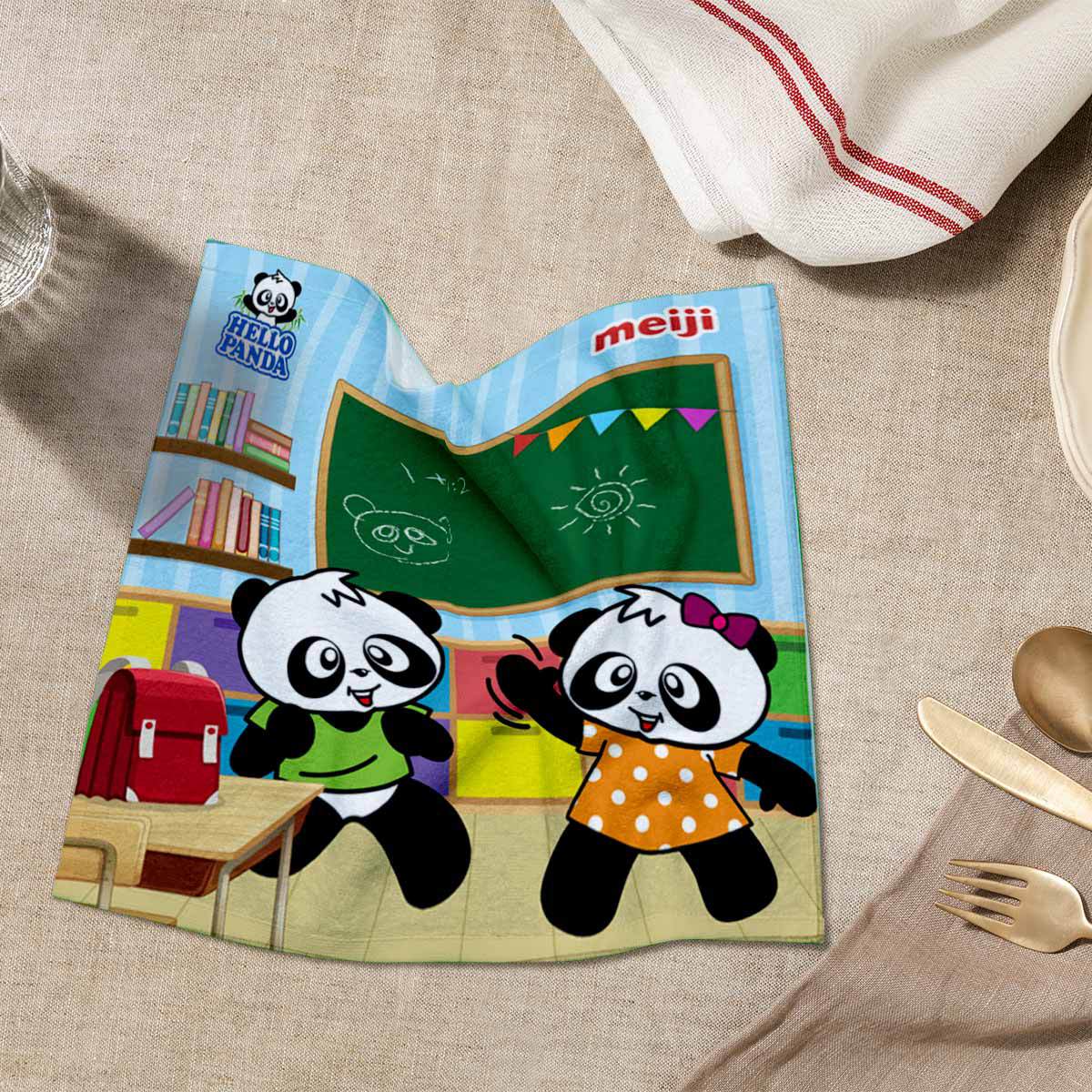 Featuring the fun and lovable pandas in a jovial mood, you know these hankies are going to add a touch of playfulness to a kid's (or adult's) daily routine. Simply toss it into the bag, and use it whenever you need it — to quickly and discreetly dab sweat away from your face, body, and hands.
We have come up with four delightful designs for these lint-free Hello Panda handkerchiefs. Thanks to their convenient size (20x20cm), absorbency, and durability, these promo hankies are a viable gifting idea to complement various campaigns. Equally appealing to be offered as a limited-time-only promotional giveaway for your in-store marketing, or a thoughtful GWP during the 'back-to-school' promotional campaigns — these reusable microfibre handkerchiefs are a befitting item to promote environmental awareness and sustainability, too.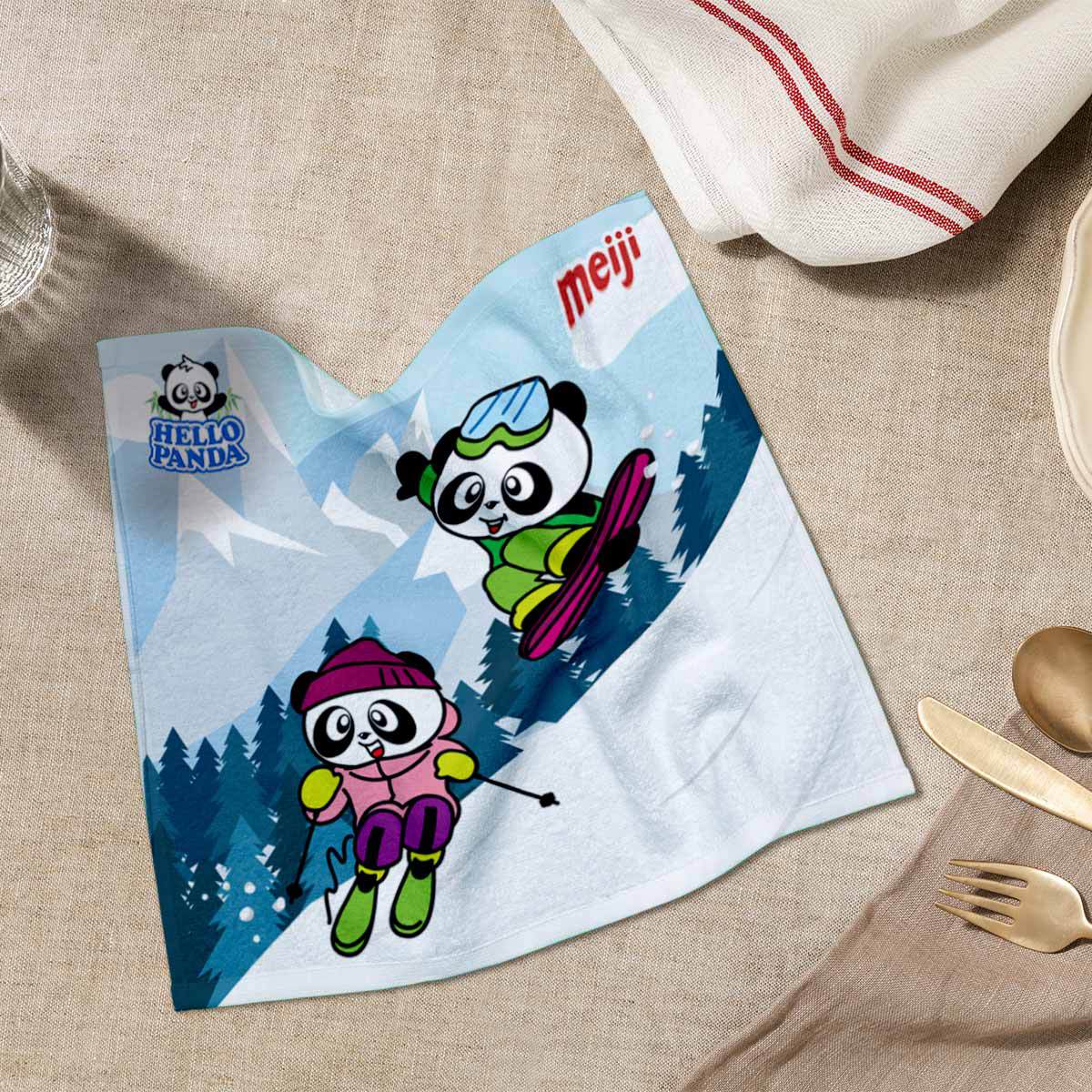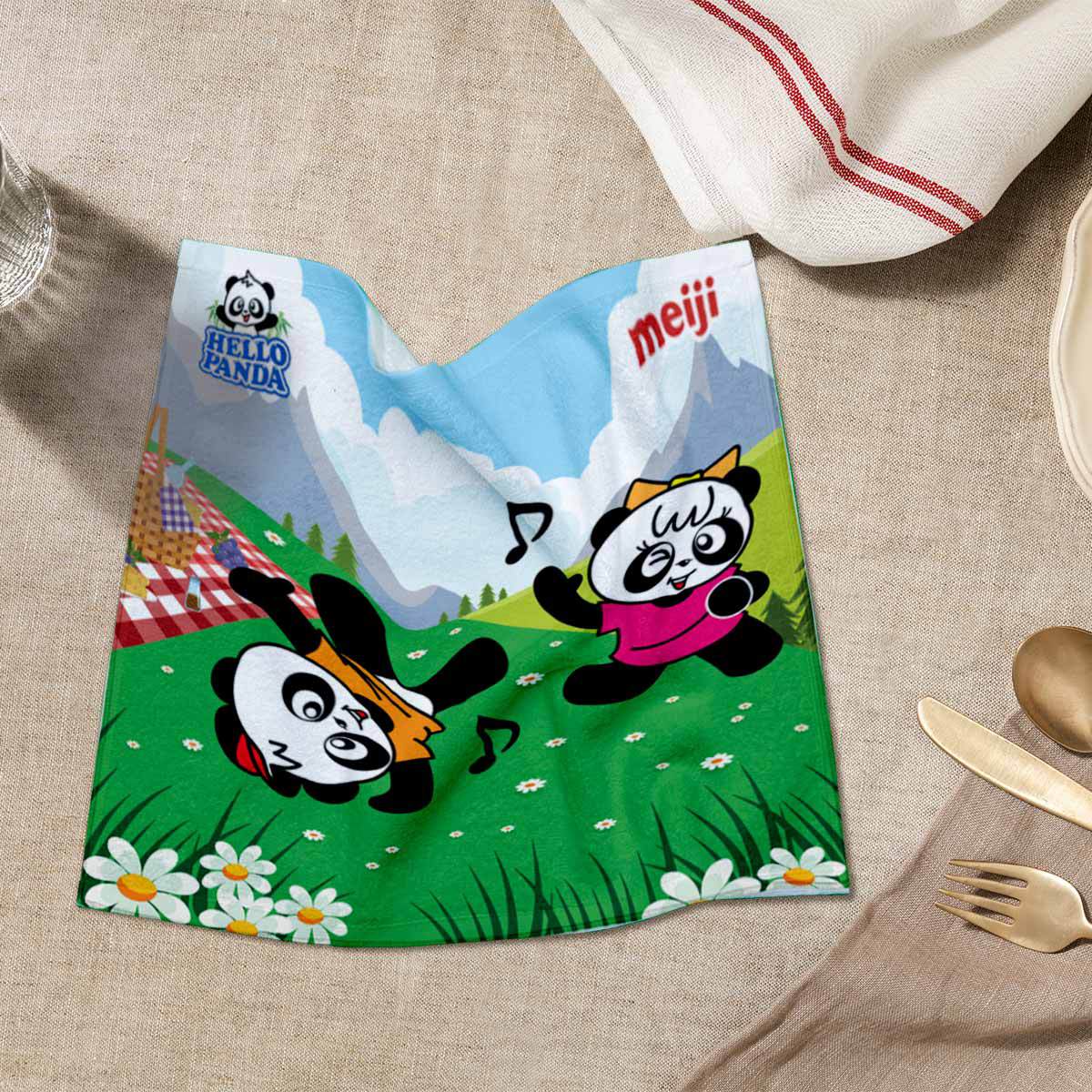 While ensuring the product selections give you high usability, the visual impact should significantly boost your brand's recall and recognition. Incorporating an array of vibrant and mesmerising shapes and tones into these eye-catching promotional gift ideas — your customers are very likely to reach out for your products on the shelf, the next time their little ones go "I want one!".
______________________________________

Looking to simplify your marketing needs?

Whatever you want to ship, and wherever it needs to go, DTC World has the fulfillment infrastructure and support to make it happen.

Reach out to us today to find out our cost-effective and trouble-free mechanism to manage your organisation's marketing materials and promotional premiums — across markets, across the globe.



DTC Services Used:
Design, Sourcing, Logistics, Production and Delivery
Are you working on a similar campaign or project?
But feeling stuck, not sure what type of promotional gifts to go for?
[ Read our Blog ]      [ Start a project with us ]




Alternatively, you can explore our past Showcase portfolio for more inspiration: