In the mainstream media, licensed characters can be found in a broad variety of different domains such as cartoons, animation, movies, comic books, and other forms of entertainment. The owners of these properties can apply for character licensing or trademark to restrict the use of their characters and mascots in order to prevent their characters from being used against their will or without permission by individuals or corporations who are not authorized to do so.
When it comes to consumer perception, gifts and merchandise that include these licensed icons beat the vast majority of other promotional products on the market, according to research. Promotional products and accessories featuring licensed characters are offered to customers in exchange for their participation in the company's promotional campaign. This type of gift is well-liked by clients, and it has a favorable reputation in the marketplace.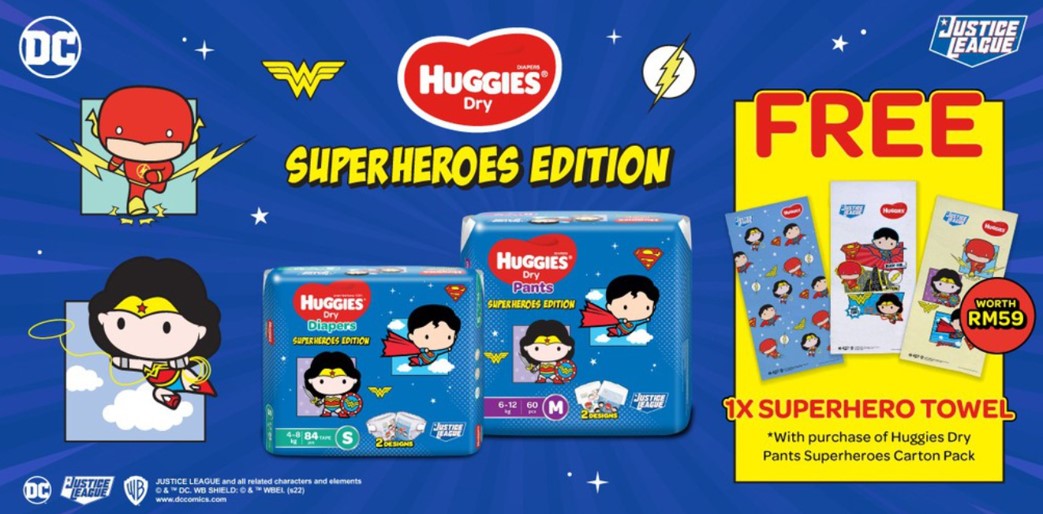 image: Shopee MY
In this blog, we will discuss several promotions that took place in March 2022 and will feature some of your favorite characters. Most importantly, because they are of the highest quality, they are not pricey in comparison to most other gift goods now available on the market, which is the main reason why buyers are drawn to them so readily.
Lifebuoy - Winnie the Pooh Sanitizer Sleeve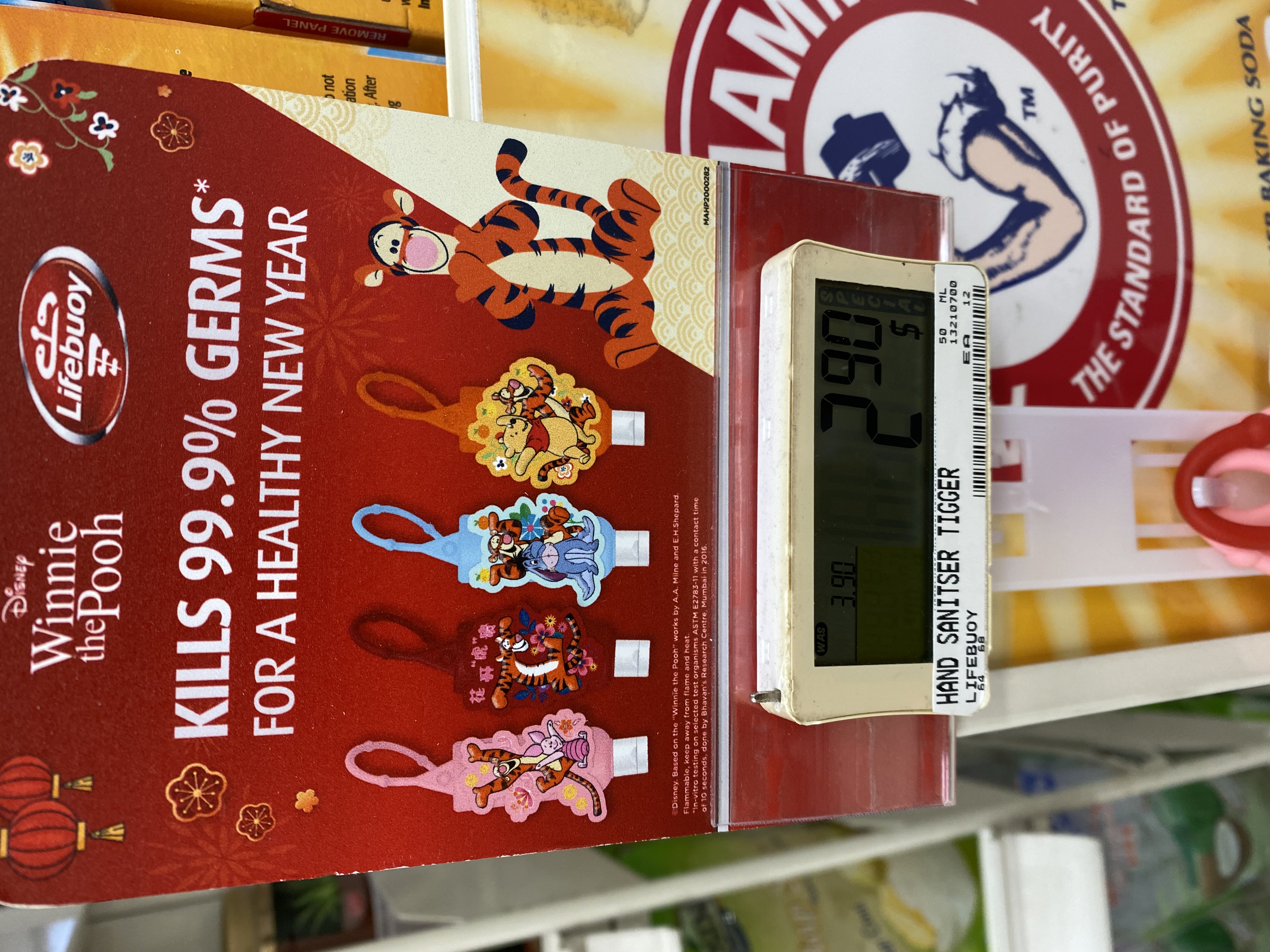 image: taken at FairPrice outlet
Dettol - Minions Sanitizer Sleeve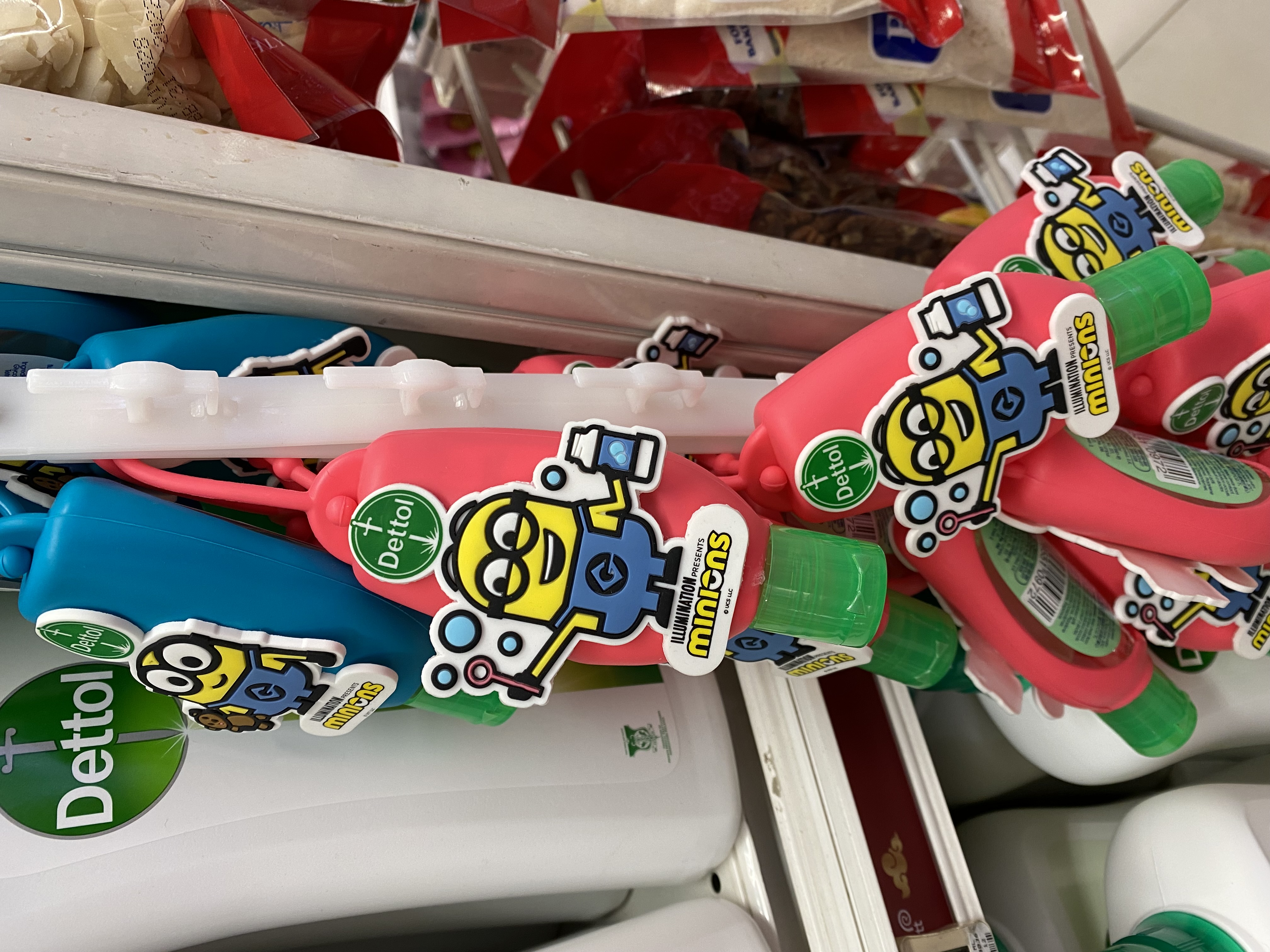 image: taken at FairPrice outlet
Watsons - Brown & Friends Sanitizer Sleeve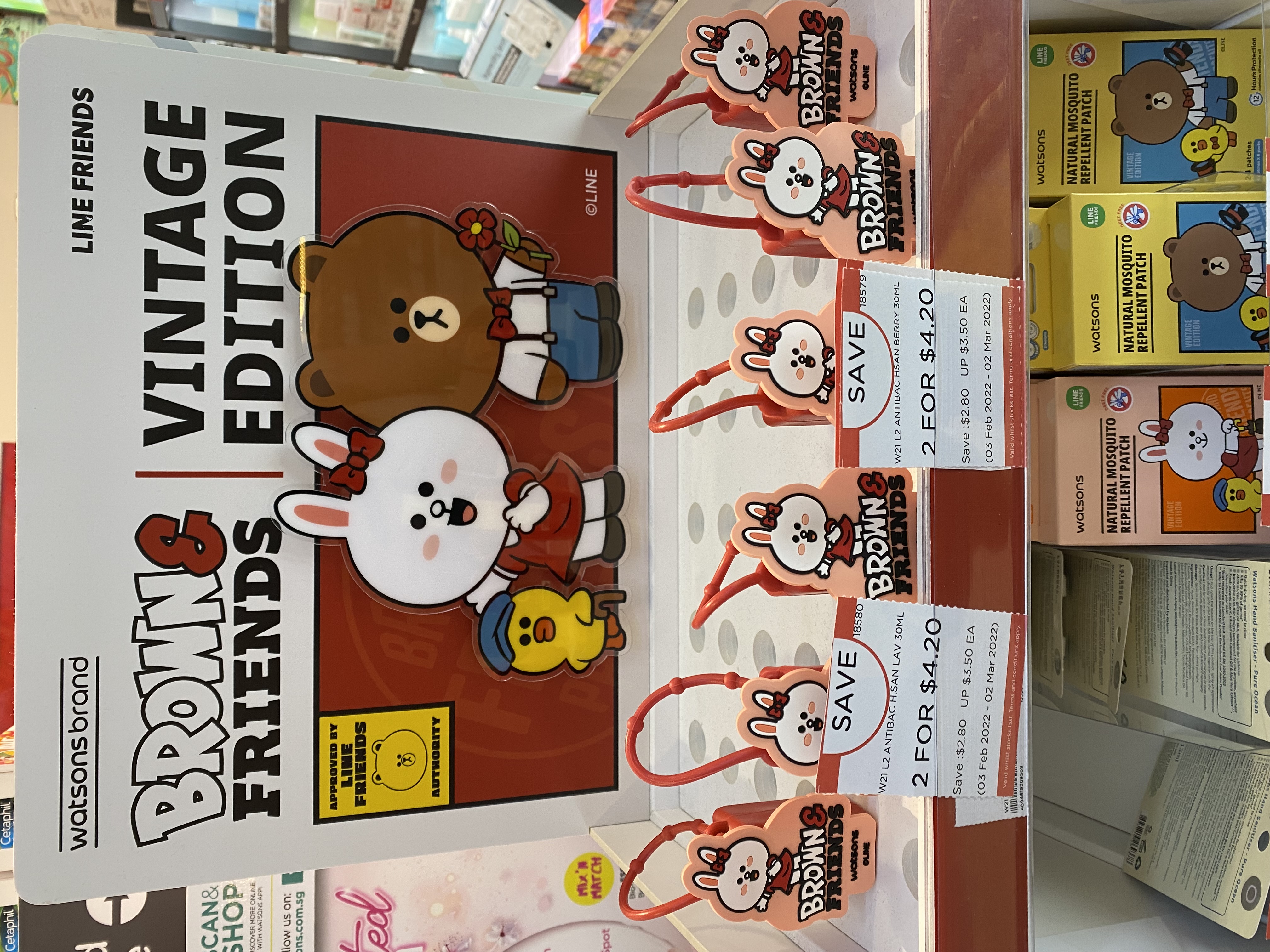 image: taken at Watsons outlet
Placing your customers' minds at ease and reacting to their demands is a significant portion of marketing strategy. As a result, it's critical for businesses with a focus on health and wellness to respond appropriately, especially during times of crisis or seasonal sensitivity to disease, especially during times of crisis. Hand sanitizer sleeve giveaways are promotions that demonstrate to customers that you care about their health and wellbeing. The brands above such as Lifebuoy, Dettol, and Watsons are finding ways attract shoppers to similar products (hand sanitisers), by jazzing the products up with adorable character character hand sanitizer sleeves. They used Licensed characters because it is more appealing to the consumers and the fans of the character.
View DTC Showcase: Lifebuoy Licensed Character Sanitizer Sleeve
Nivea - Minion Mug
image: taken at FairPrice outlet
These personalized licensed character mugs are the most effective promotional medium available, as they are beneficial to both the recipient and your brand. It is common for the imprint space on the mug to be quite large, with the licensed figure and the brand logo prominently shown. Ceramic mugs are the greatest giveaways because of their durability; they can be used for a long period of time and can last for years. People collect mugs in order to keep them as a memento of a memory that they were a part of, and they treat these mugs with great care in order to keep the memories safe. Nivea made sure that they used the Minions as their licensed characters because they are cute and fun characters.
Marigold Yoghurt - Free Tokidoki Pouch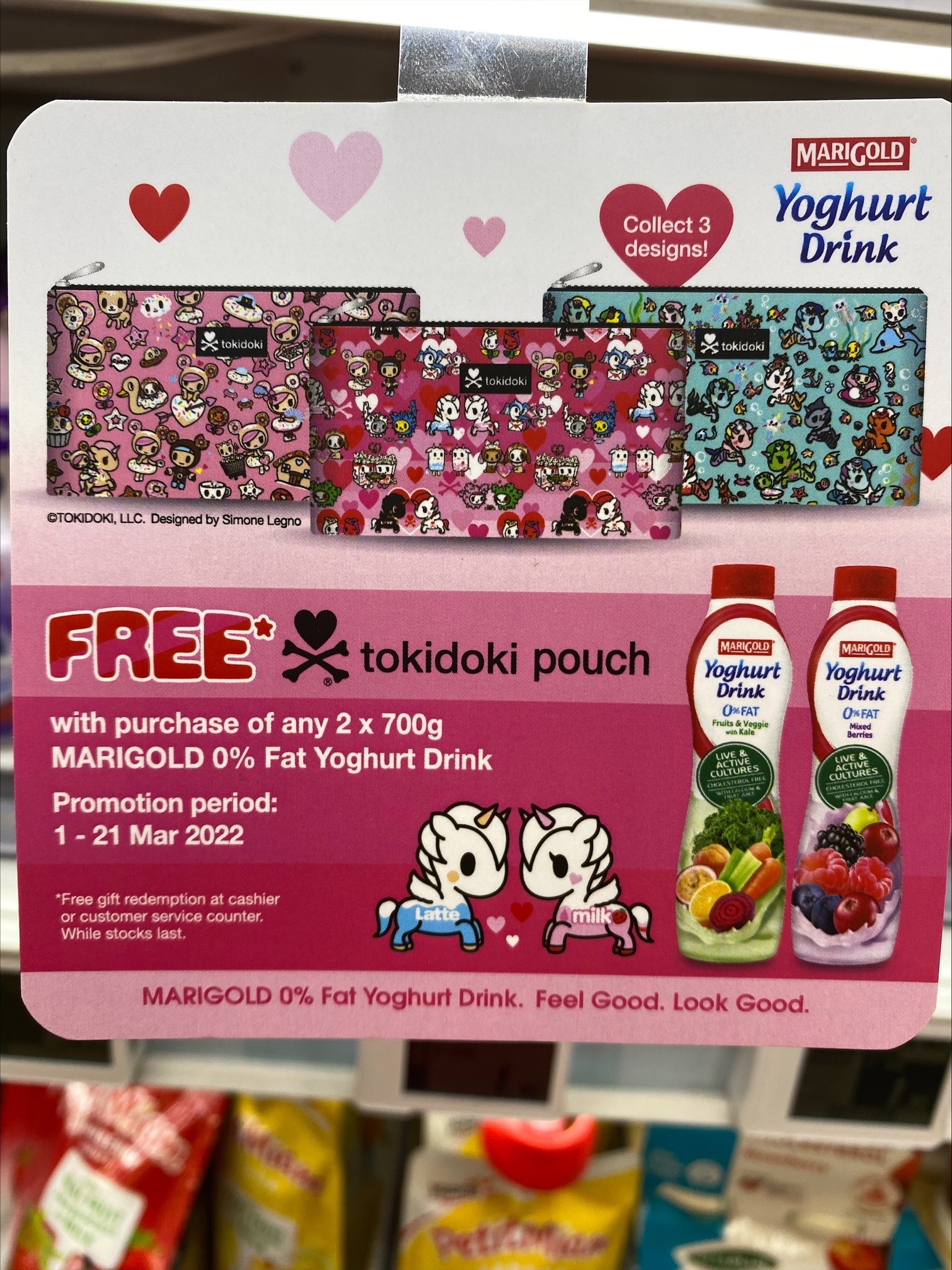 image: taken at FairPrice outlet
Pouches create a strong brand impression. Another reason they are utilized as a promotional medium in almost any industry, including cosmetics, food, and even the beverage industry is that they are relatively inexpensive to produce and distribute. Marigold Yoghurt used Tokidoki as their licensed character for their pouch because it is attractive and can captivate consumers, especially the ones with kids.
Lux - Disney Tote Bag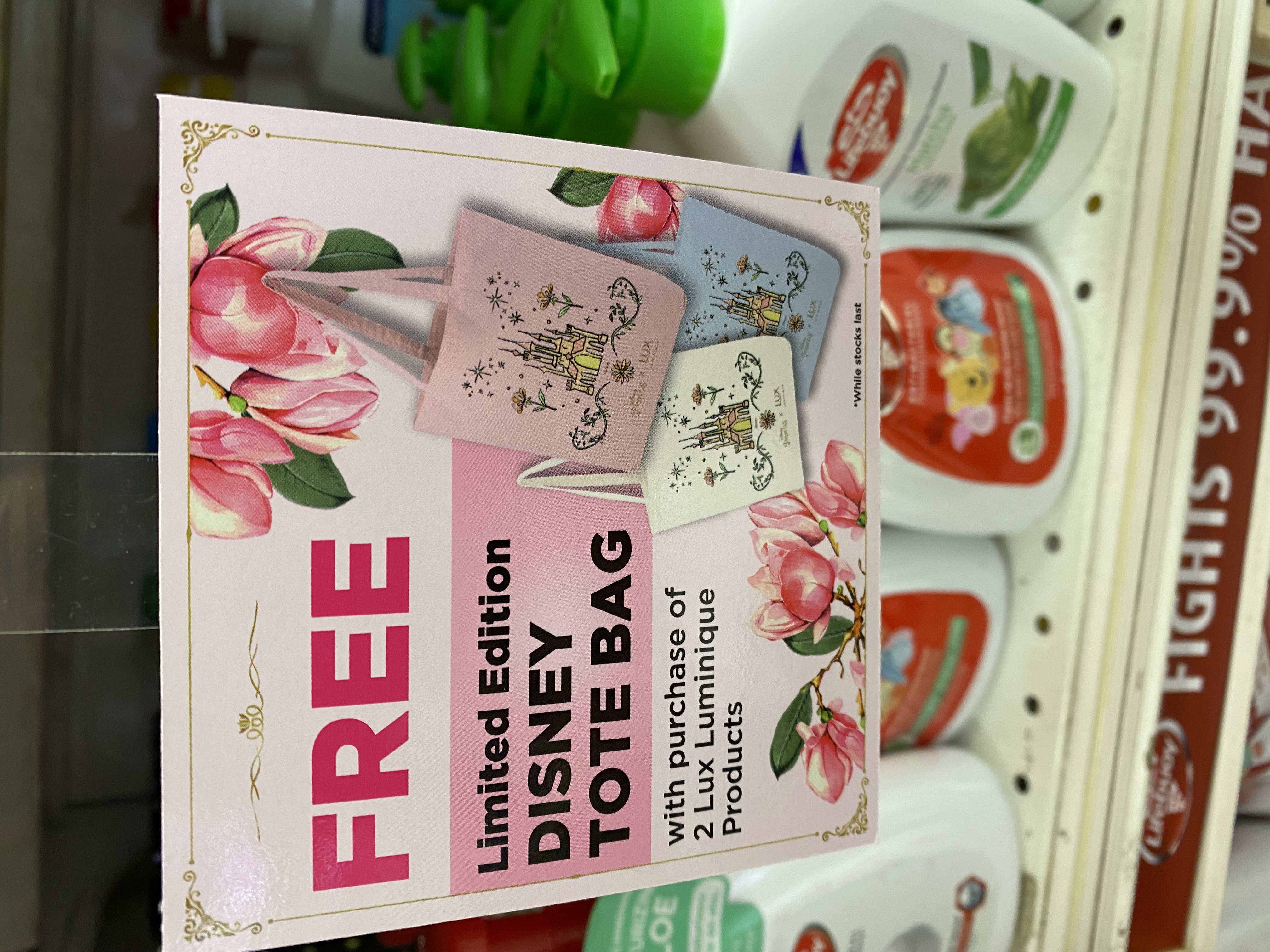 image: taken at FairPrice outlet
Tote bags make excellent promotional gifts as well, thanks to the wide range of people who can see your promotional gift. Your consumers will not be required to do anything other than carry the bags with them wherever they go. Tote bags are useful for a variety of purposes. Many of the recipients will use their tote bags for a variety of purposes, including work, the gym, holiday destinations, and other destinations. Every time your customers use the bags, they will spread the word about your company to new people. It has the potential to work for you in the same way that a passive campaign would. Lux used Disney as their licensed character for their tote bag because they are well-known and it is something that consumers would want.
Jewel Airport - Pokemon Plushies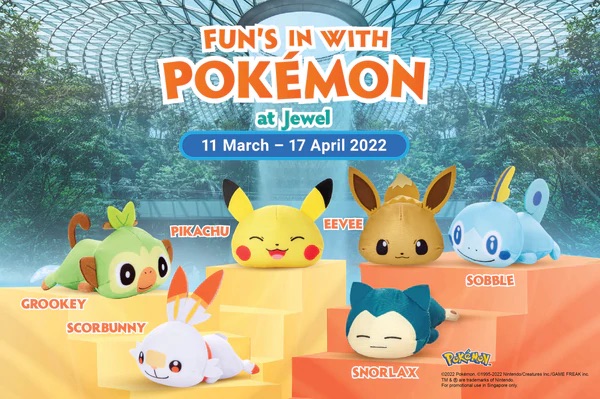 image: Jewel website
Plushies are great brand promotional gifts because they can be customized to fit the needs of almost any brand, cartoon character and brand mascot. Customers of all ages are drawn to licensed character promotional plushies, which make them ideal marketing presents for any occasion.
This marketing tactic is quite effective, and it is also extremely endearing. The use of bespoke promotional plush toys is an excellent approach to get your brand into the hands of your customers. Because they may be personalized, you can include your company's logo into your branded licensed character promotional gift. Jewel Airport is giving free Pokemon Plushies which the consumers will find cute and Pokemon has a huge fan base. So a lot of people would want to get their hands on it.
View DTC Showcase: HARIBO Customised Cushions, Pororo Cushion
Popclub Giveaways


Batman Multi Tool with Wallet, A5 Cut-out Notebook, Tote Bag, T-Shirt


image: Popclub
Around the World - Notebook and Drawstring Bag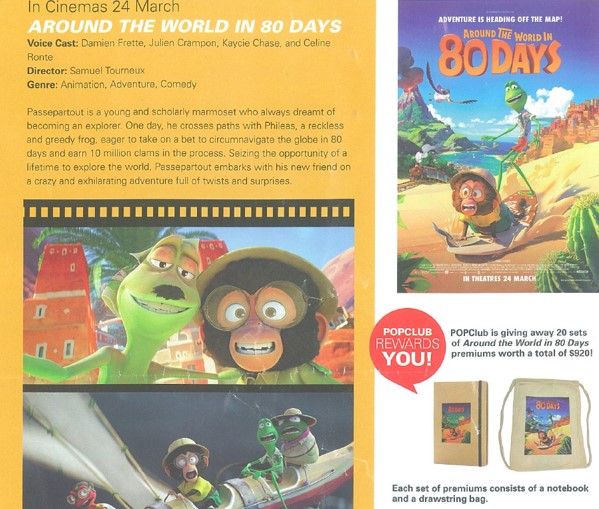 image: Popclub
Sonic 2 - Phone Ring Light, Pop-It Fidget Game, and Hoodie


image: Popclub
In many cases, businesses are unaware of the fact that licensed character promotional products may be really beneficial in terms of corporate branding and can be an excellent supplement to your marketing strategy. Promoting licensed characters with gifts that are branded with your company's name and/or logo should be viewed as an investment and a component of your marketing strategy. Popclub gave away plenty of premium licensed character promotional gifts for March 2022, this strategy helps them have retention with their brand to their consumers and drive in new potential consumers as well who are fans of the licensed characters.
Kellogg's -

Marvel Characters Cereal Bowl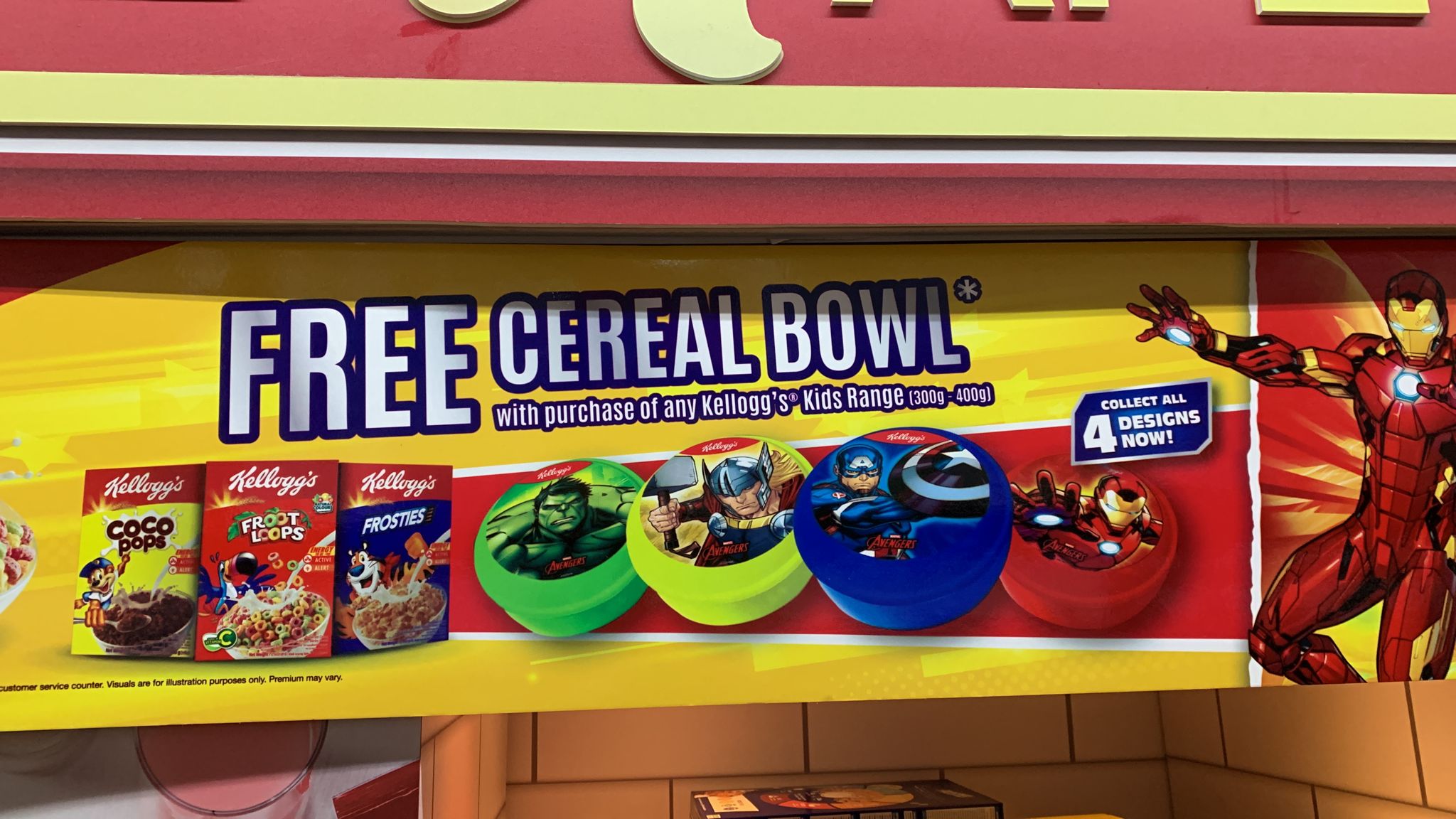 image: taken at FairPrice outlet
Spiderman - Pencil Case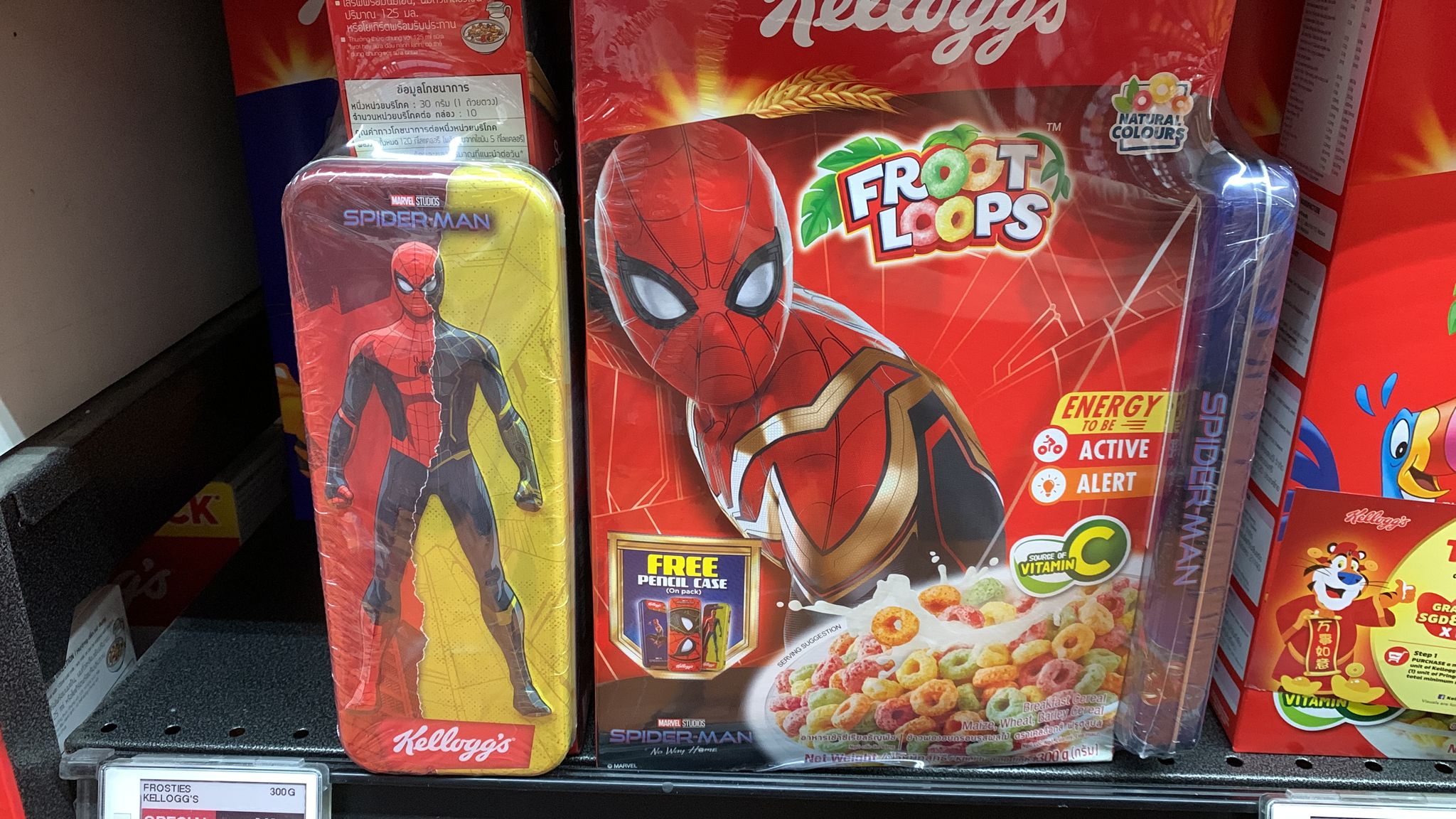 image: taken at FairPrice outlet
It is possible to give everything from stickers, plush toys, t-shirts, and bottles to more individualized products such as figurines and customized plastic or tin packaging, among other things. There are Disney characters, a Star Wars motif, and a greater variety of licensed characters to choose from.
If you're thinking of creating licensed characters promotional presents to use in your next promotional campaign, but aren't sure where to start, read on.
Contact DTC World immediately and tell us about your promotional needs. We'll take care of the market research and fulfillment while you focus on other things.
DTC World Singapore (Headquarter)
DTC World Malaysia (Regional office)
DTC World Vietnam (Regional office)
Related Blogs:
Disclaimer
This blog space is where DTC shares with our readers the Marketing Premiums, Promotional Products, POSM merchandises & Advertising Campaigns that we have come across in the industry. DTC does not advocate any brands or products mentioned in the blogs.