An amazing promotional gift idea is one that's within a budget price tag, more economical than many promotional items — but, above all, it offers an equivalent (or maybe more) impact and ROI throughout the campaign run.
If you want to promote your business or launch a new product during your next marketing campaign — why not opt for something different? Pair up your promotional efforts with a licensed character to engage better with your targetted audience.
This time, we are zooming into the iconic and much adored white bunny, Miffy. A regular looking bunny that is quickly recognised by any kid, this well-known children's character by Dick Bruna (Dutch author) has become one of the most popular characters in the Netherlands, and across the world.
In this article, we will be looking at:-
Examples of promotional gift ideas featuring the famous white bunny, Miffy

Several Miffy-themed collectibles for campaigns and collaborations by various companies and brands

How to personalise your promotional gift items with Miffy
With a strong customisation, your promotional Miffy gifts can be highly effective. By selecting a series of gift ideas that exude practicality and high usability, you get to present your brand exclusivity in many impactful ways.
Let's take a look at what's popular, trendy and fun Miffy-themed promotional gifts we have in the market to get our creative juice flowing! Here, we break down our blog post into various categories to make your gift choices easier, and to make your navigation as smooth as possible:
Lifestyle items

Bags

Household items

Home décor items
Lifestyle Items
Beauty items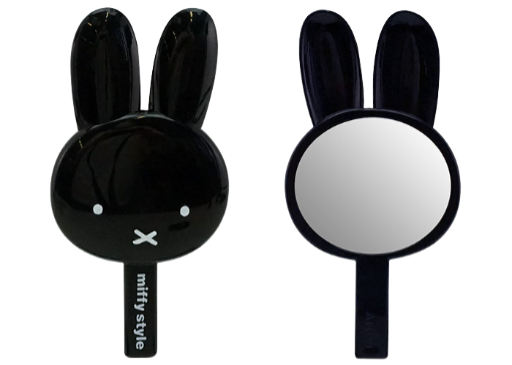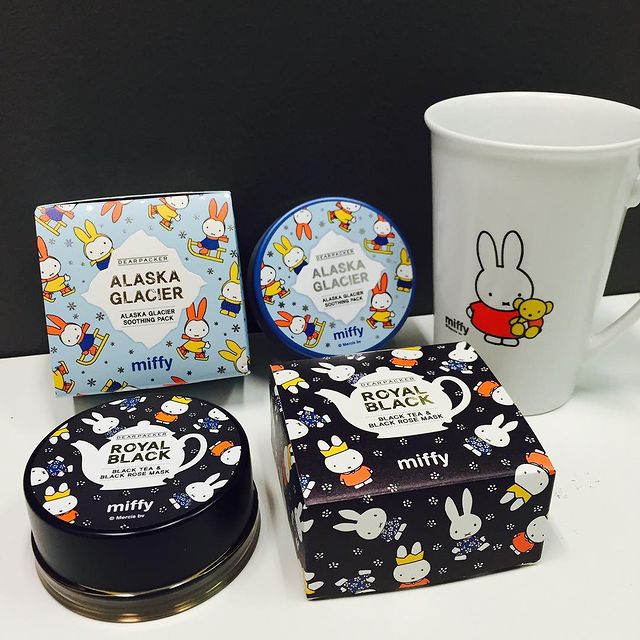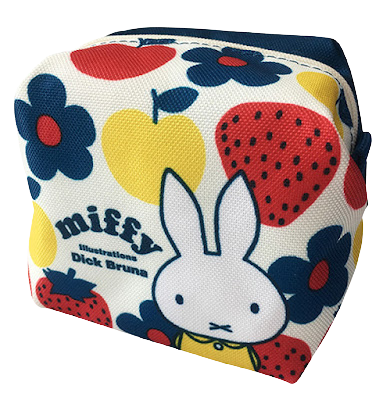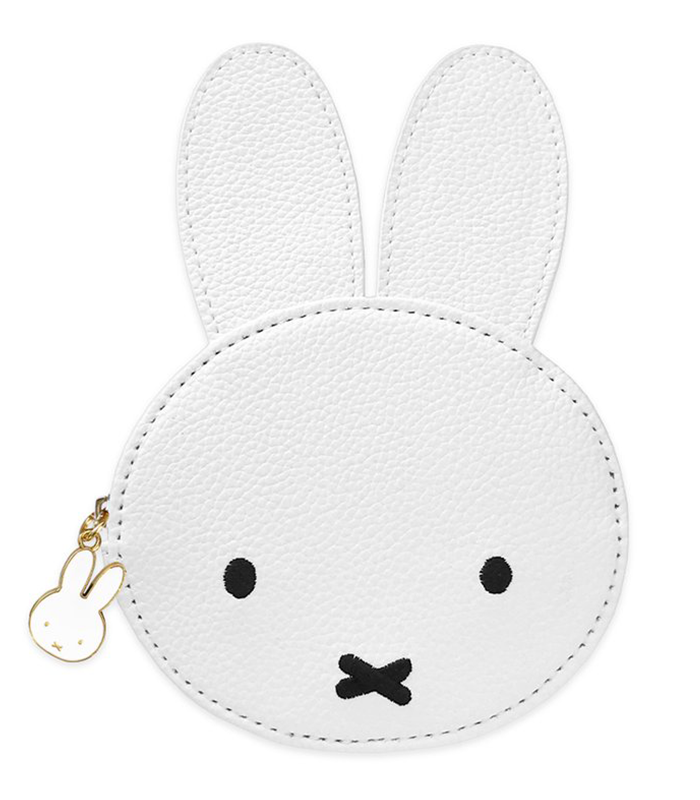 (L–R) Limited edition of a cool handheld mirror depicting the Miffy bunny, available in black and white options. Cosmetic pouches with the adorable Miffy design, that are both practical and work best as a keepsake, would surely attract your female customers. Image credit: Daily Vanity
Why we like it: Beauty necessities coupled with practical accessories are like a dream come true for any lady. Soothing facial tea masks and adorable white bunny — how can you say no, right? Korean beauty brand, Dear Packer joined forces with the popular white bunny for some truly eye-catching packaging design and concept in their limited edition promotional cosmetic pouch. Japanese apparel and accessory brand, Shobido's collection of Miffy-themed beauty products and accessories exudes an adorable and exclusive vibe in its all-white design concept.
Nice to use, pretty to look at — with some personalised touches, a brand logo or short texts — these head-turning promotional products are ready to add hype to your beauty campaigns and boost sales!
Ideal for: promotional giveaway, redemption campaign, event giveaway


Wearables — Socks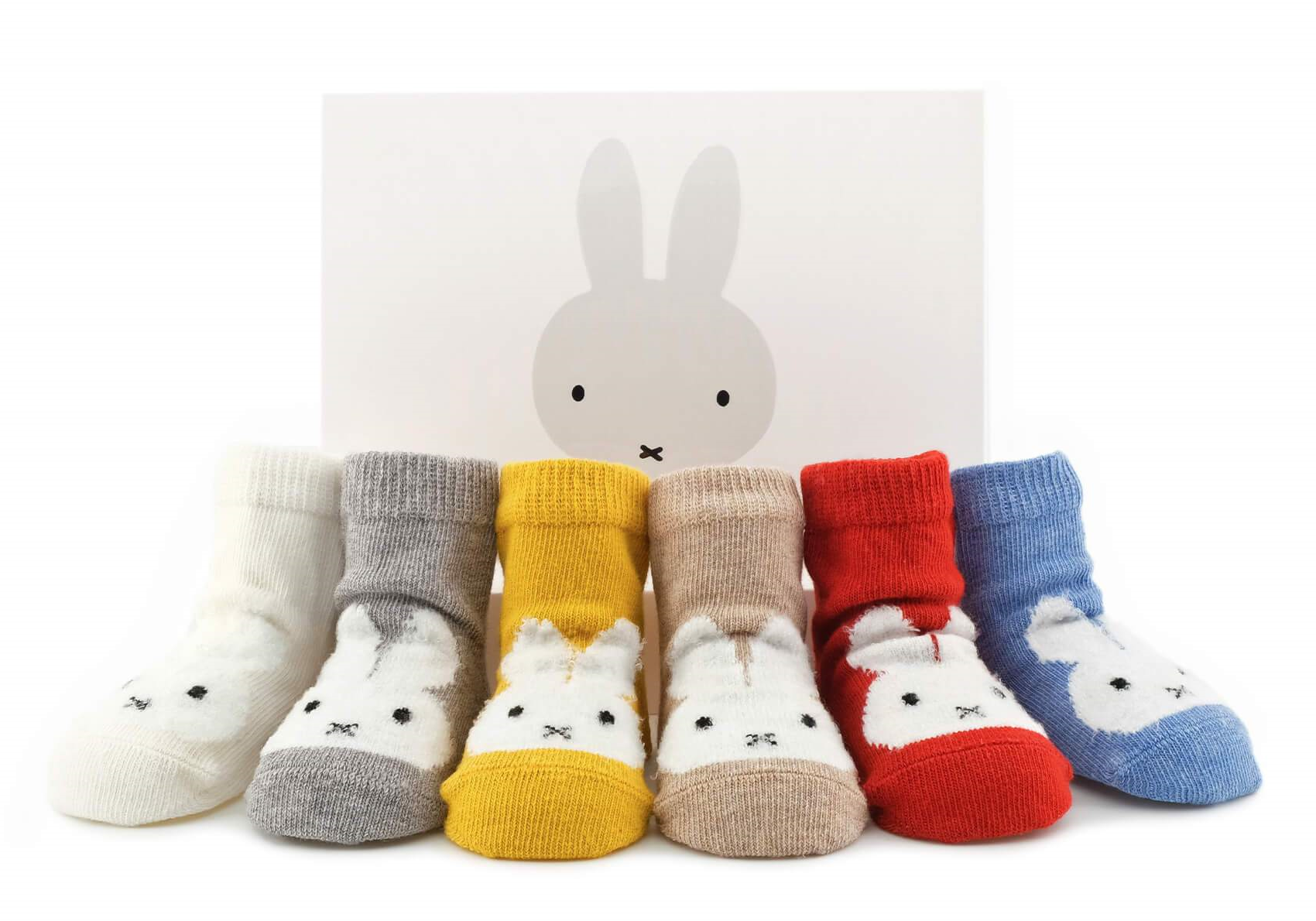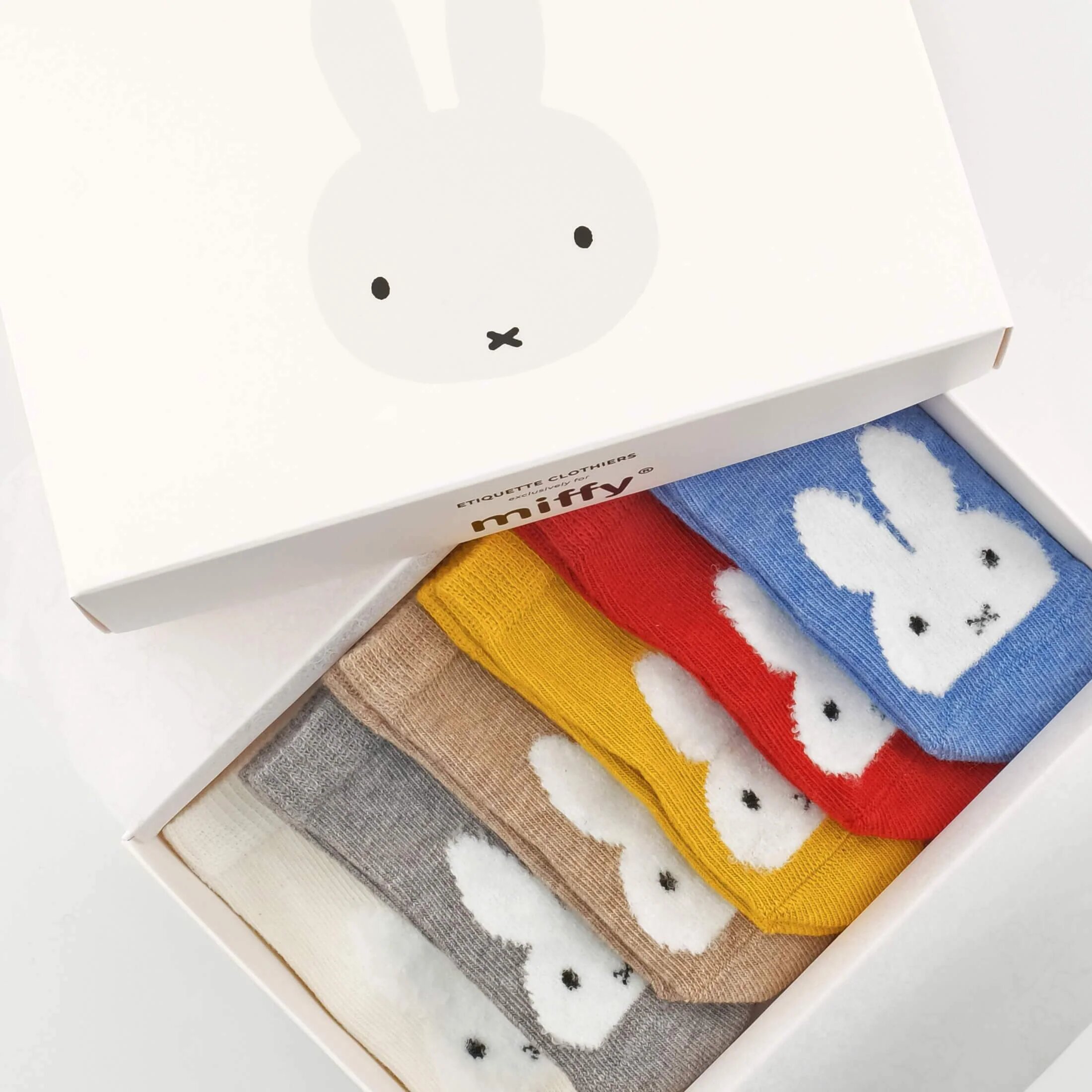 Examples of different Miffy-themed promotional socks. Image credit: Japan Centre
Why we like it: It's cost-effective, functional and it surely gives your promotional gift item a distinctive branding. Customise your Miffy-themed promotional socks with a mixture of colour selections to add vibrancy to your campaigns. Through a minimalistic design concept, gifting wearable socks to your patrons through a less-is-more, yet in a "practicality wins" impression is surely a winning promotional gift idea altogether!
Ideal for: promotional giveaway, redemption campaign, corporate gift, employee swag
Bags
Grocery tote bag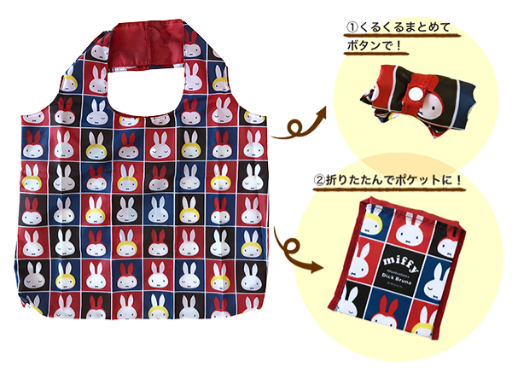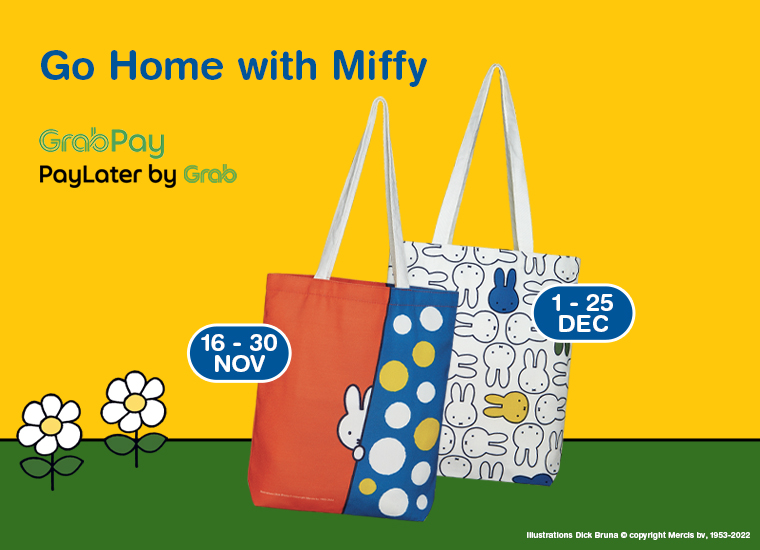 (T–D) Examples of different custom (limited edition) Miffy-themed reusable shopping bags that accompany your customers during their weekend grocery shopping are more than just a regular tote bag. Image credit: Frasers Experience/Facebook
Why we like it: It's easy to carry, foldable, and reusable. A wonderful promotional gift that promotes eco-friendliness and sustainable lifestyle. For instance, we love just how the adorable Miffy bunnies add a touch of charm and liveliness through the vibrant colours depicted on these grocery shopping tote bags, a 'spend-n-win' campaign redemption gift by Fraser's Mall.
Ideal for: promotional giveaway, redemption campaign, corporate gift, employee swag
Easy-carry thermal and fashion bags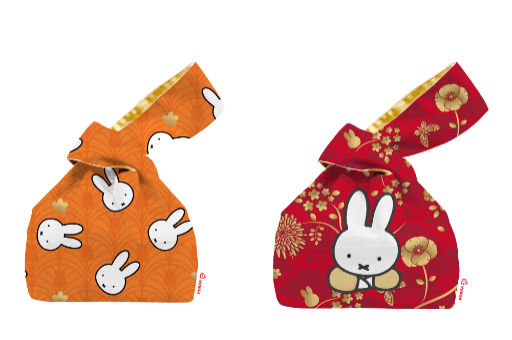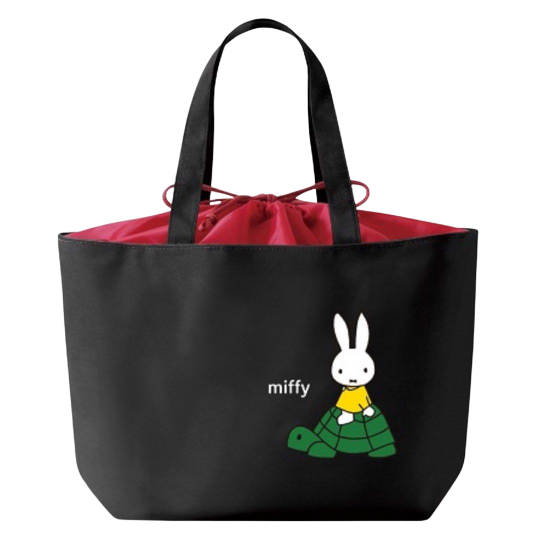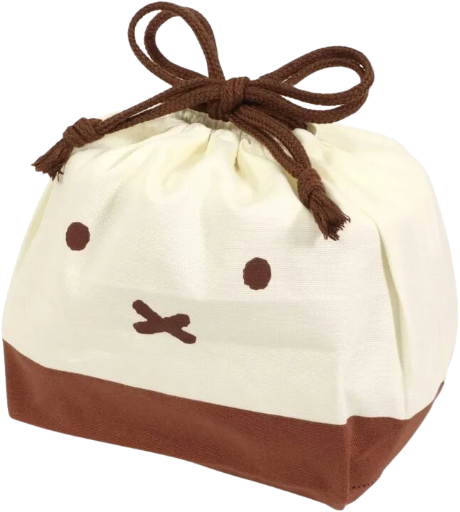 The various shapes and designs you can explore on easy carry and trendy fashion bags. By incorporating creative elements of your preferred licensed character, you can impress (entice) your customers with exclusive promotional bags that have high usability and brand recall. Image credit: Fair Price/Facebook
Why we like it: The different shapes, designs and materials are one of the key features that captivates us. Unique, trendy, not to mention its convenience and practicality — from Japanese knot bag to eco-friendly thermal lunch bag, the options are endless, the creative flexibility is high, and there is plenty of room for your branding and personalising preferences.
Elegant, stylish and simply timeless — your recipients will certainly be impressed with such a gorgeous (and exclusive) promotional gift.
Ideal for: promotional giveaway, redemption campaign, corporate gift, employee swag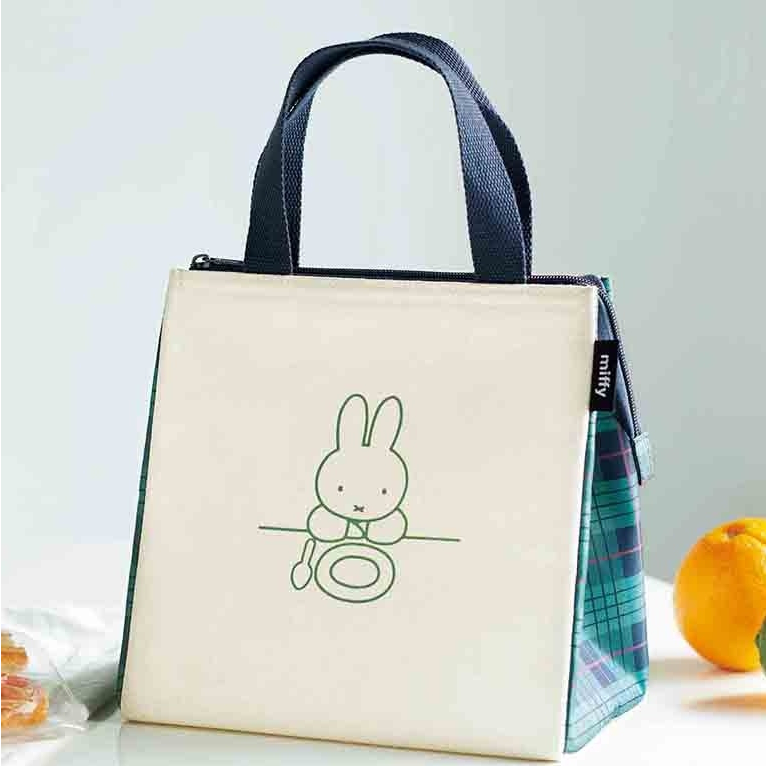 An example of a Miffy insulated thermal bag that is both elegant and trendy. Image credit: Amazon

Household Items
Drinkware — Mugs and tumblers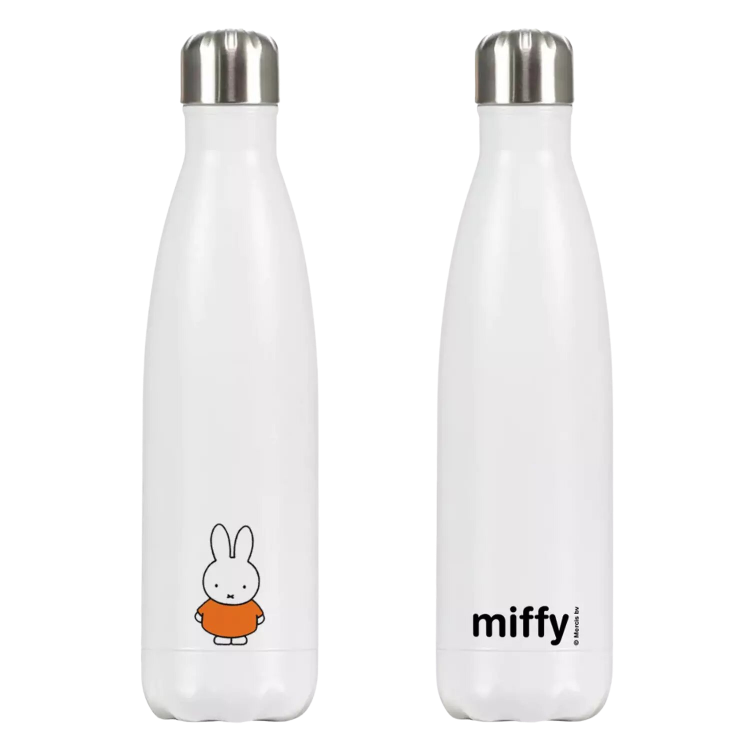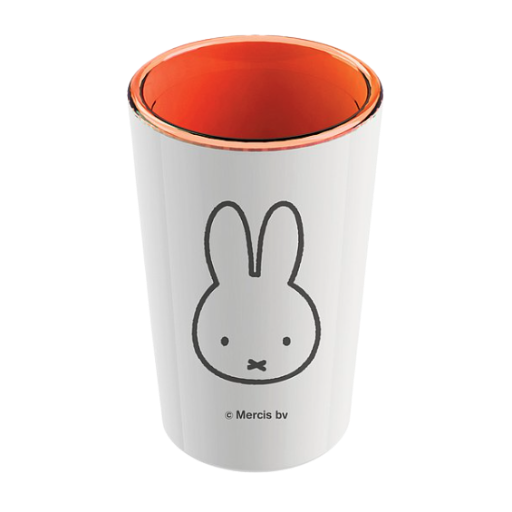 (L–R) An example of a premium Miffy stainless steel tumbler that is both easy to carry and convenient, while a tall ceramic mug which you can always get creative with a complementing wooden lid to echo a sustainable look-n-feel in the final product. Image credit: Miffy, UK/Twitter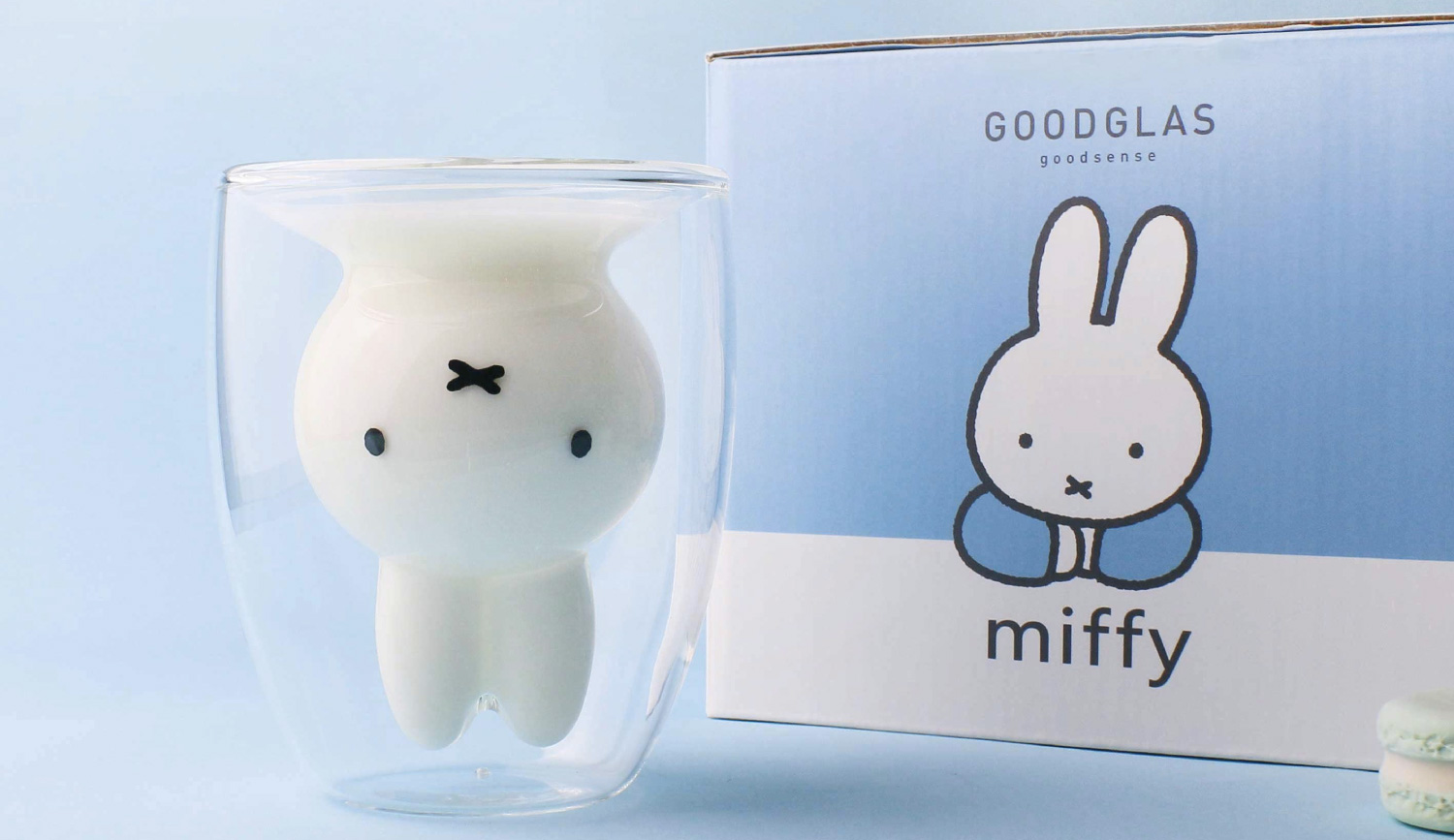 An example of a Miffy Goodglas double wall glass mug. Image credit: Goodglass/Facebook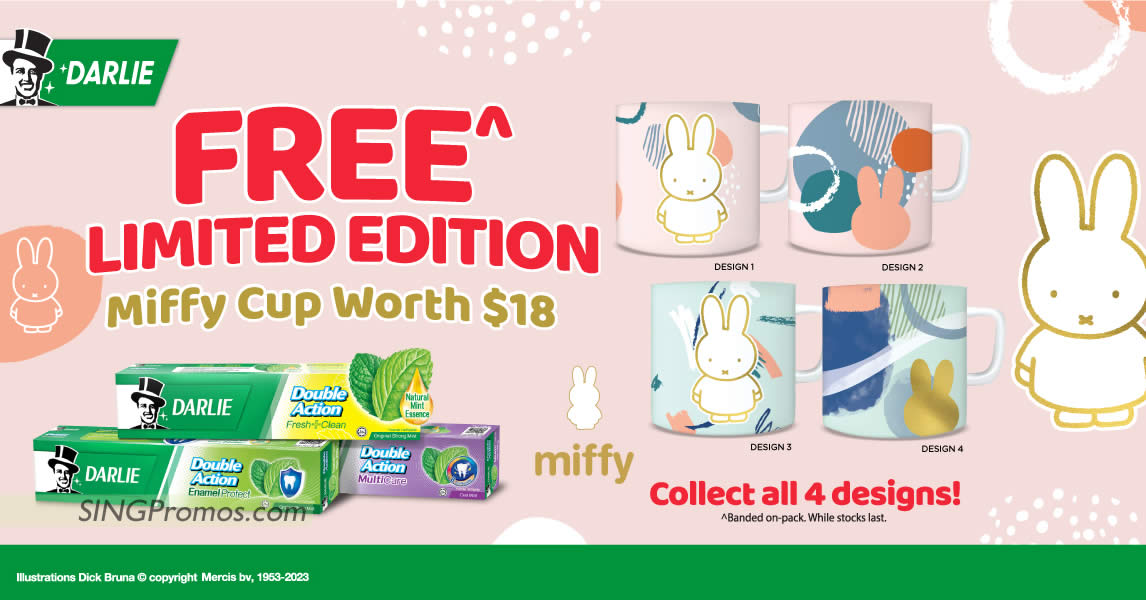 Unique and eye-catching designs of the Miffy bunny on a regular ceramic cup effortlessly elevate the value of these promotional gift items and make them a special collectible item, as well. Image credit: Darlie/Facebook

Why we like it: The "less is more" design on a regular eco-friendly stainless steel water tumbler makes the promotional gift an exclusive collectible. The design of your preferred licensed character can be laser engraved on the tumbler's ample exterior space for personalising and branding purposes. Not only that, if you would like to incorporate other eco-friendly and sustainable elements into the drinkware, you can always explore a wooden lid or a spoon (stirrer).
Ideal for: redemption campaign giveaway, commemorative limited edition merchandise, corporate client gift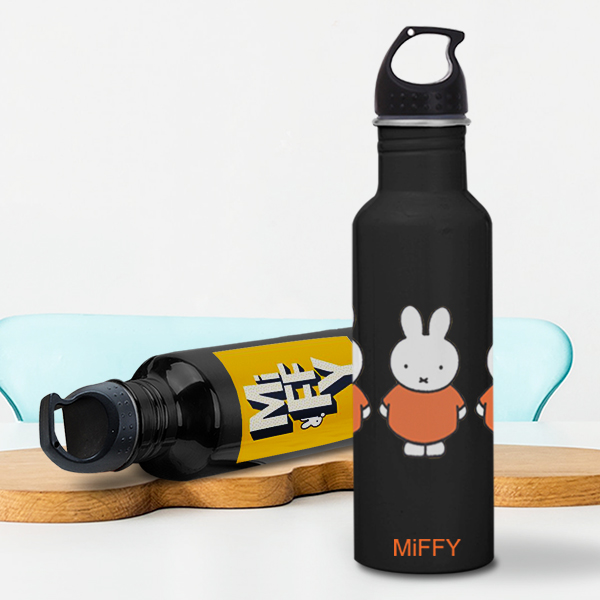 Another example of one of our sustainable stainless steel Miffy sports tumblers. Image credit: DTC World
Plates and bowls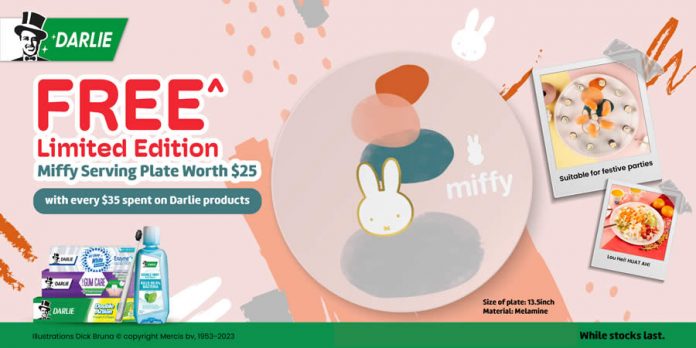 An elegant licensed ceramic serving plate and bowl is a timeless, much sought-after promotional gift which customers adore. Image credit: Darlie/Facebook, SINGPromos.com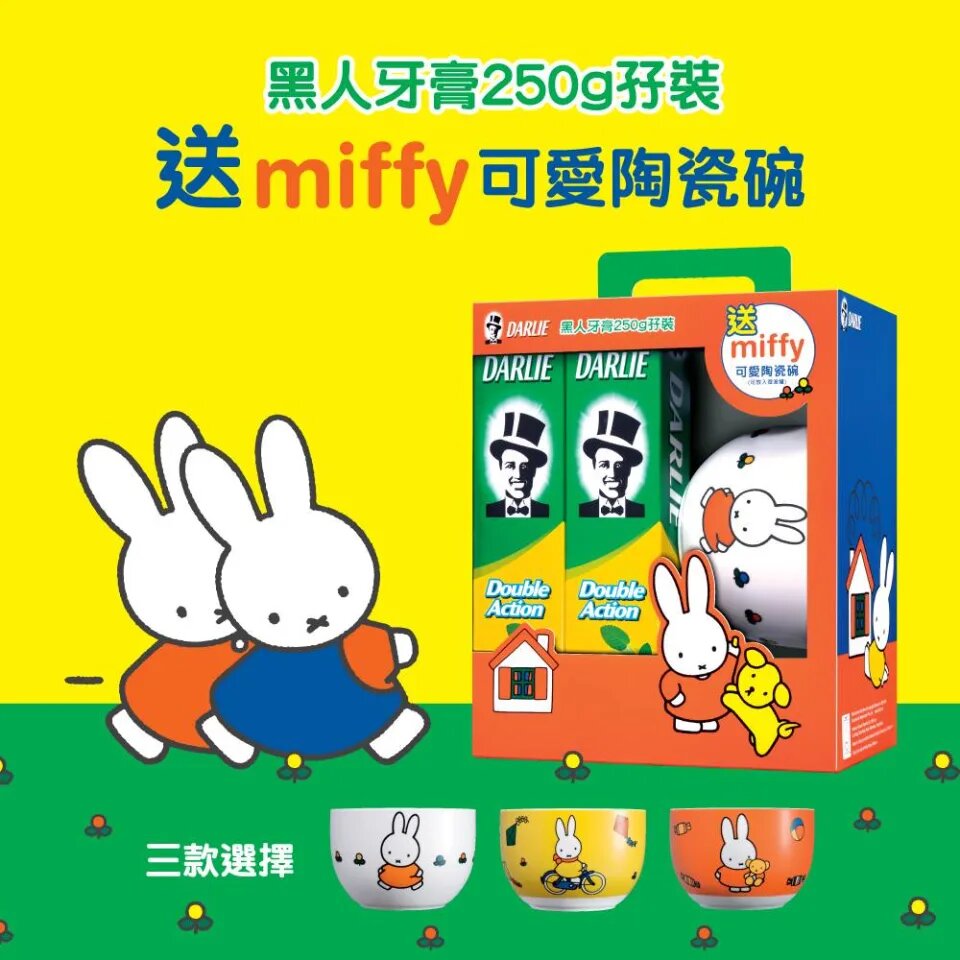 Image credit: Darlie/Facebook

Why we like it: An elegant ceramic dinnerware, like a classy ceramic serving plate or bowl, will always be loved by just anyone! Practical as it gets, a licensed kitchenware can instantly add a touch of prestige and exclusivity to your promotional gift item making it a popular collectible.

Ideal for: redemption campaign giveaway, commemorative limited edition merchandise, corporate client gift
Storage container, Wooden storage box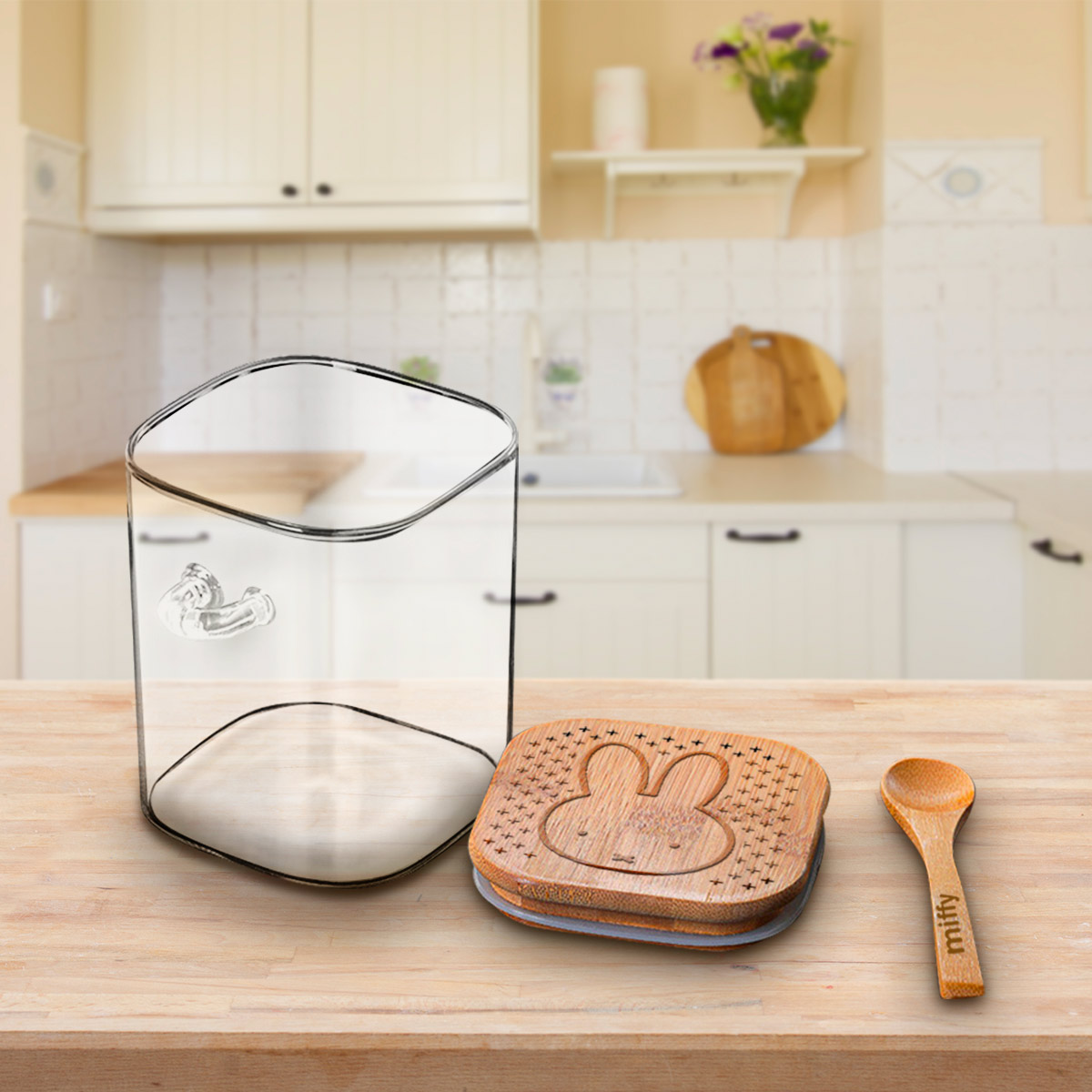 An example of an aesthetically tasteful glass storage container, complemented by a bamboo lid and spoon, designed by DTC World. Image credit: DTC World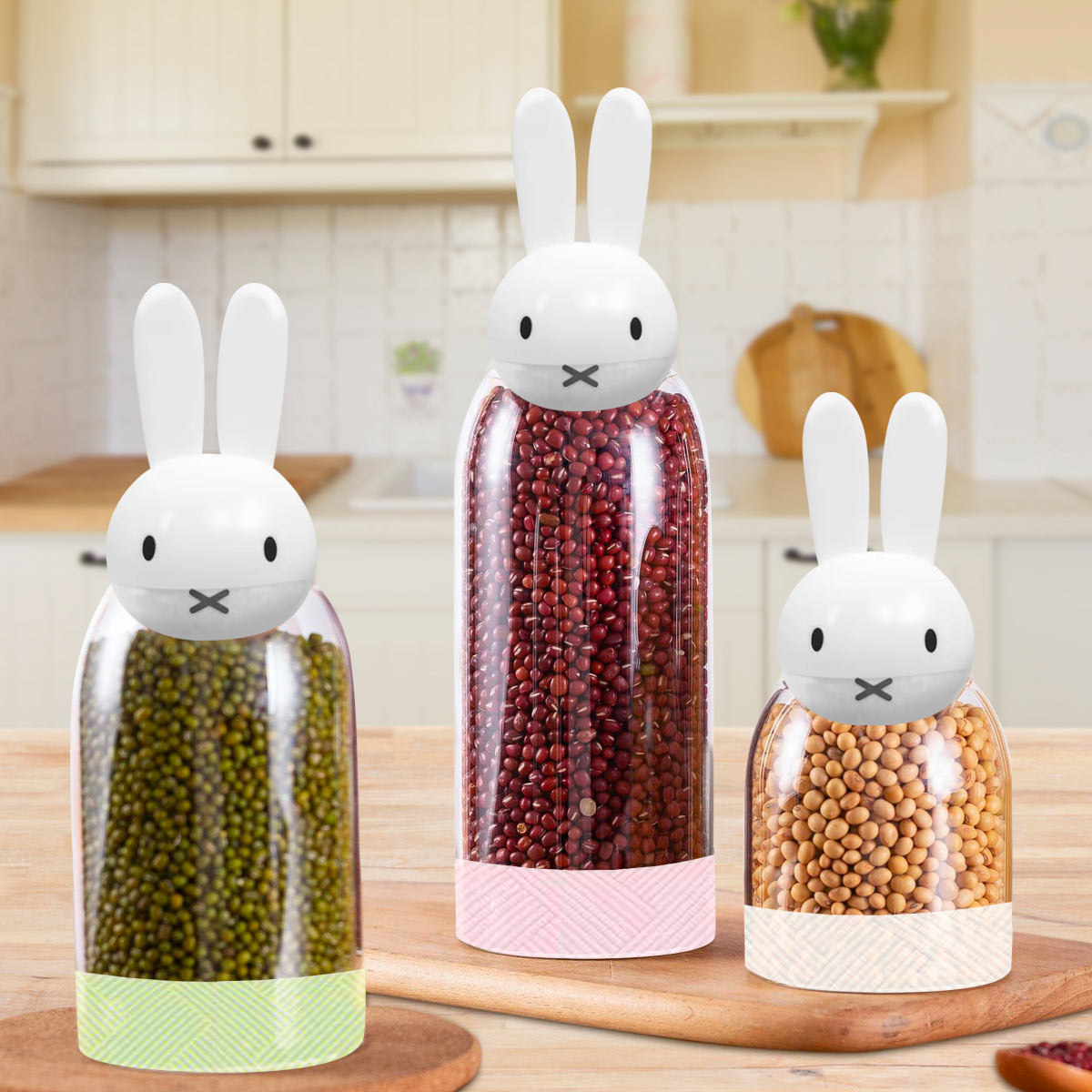 Why we like it: An aesthically tasteful storage container can effectively accentuate the décor of your kitchen space. A great promotional gift idea for any industry and brand to effectively entice and impress your targetted audience during any campaign or event. With its design and shape that is immediately noticeable, it is a worthy investment for your budget to rake in some effective marketing and branding ROI. Simple yet elegant, minimal yet impactful.

Ideal for: promotional campaign, redemption giveaway, limited edition merchandise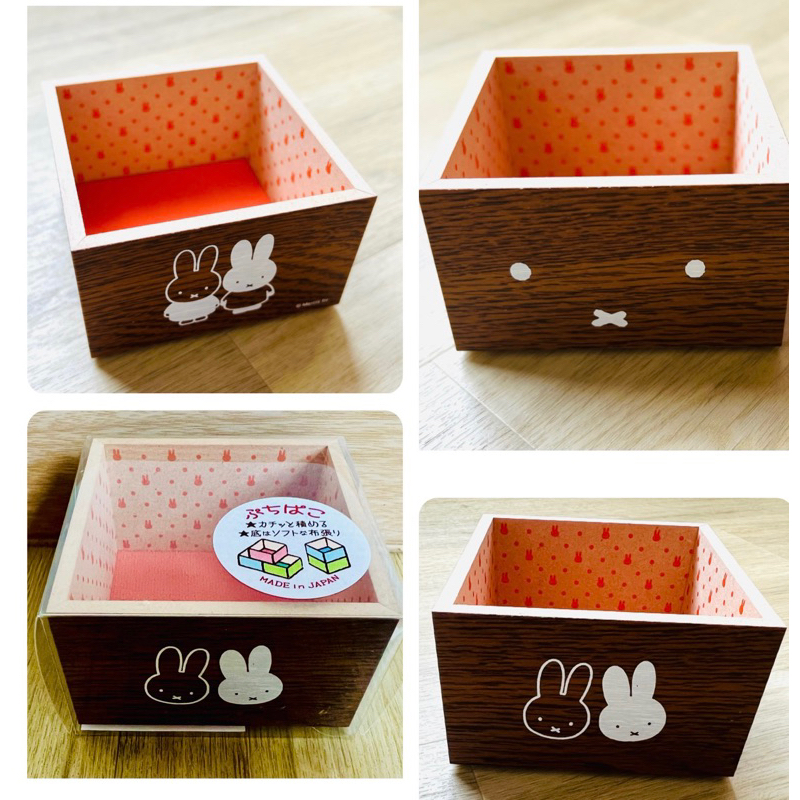 Another gorgeous Miffy-themed decorative wooden storage container. Image credit: Rakuten
Home Décor
Portable Humidifier, Insect Light Trap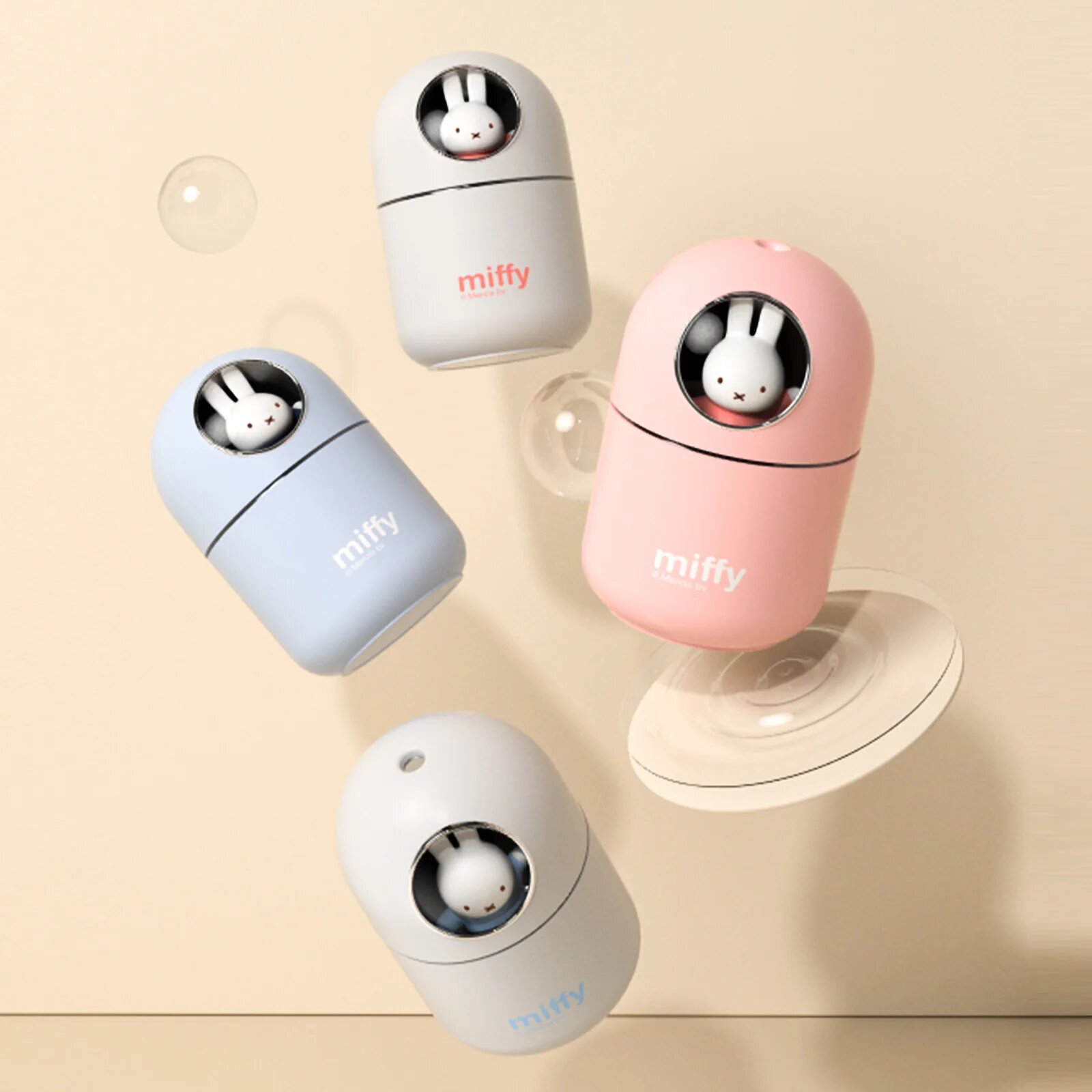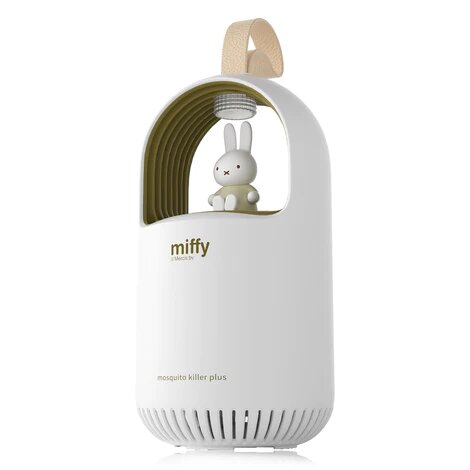 There is a variety of attractive portable house appliances, e.g. mist humidifiers and insect trap light, that come in unique shapes and designs. Image credit: Taobao
Why we like it: The 'gadgety' vibe alongwith the stylish design enhances the look-and-feel of these home decor appliances. Practical to use as a decorative display item to make the most of a living hall or room — this functional promotional gift idea also has a high usability and brand recall. Like most customers, we love its smart functionality on top of its good-looking design.
Ideal for: promotional campaign giveaway, redemption giveaway, corporate gift,
Celebrate festive season, anniversary and special collaboration with Miffy
We have also compiled some examples from the following brands and their special collaborations with Miffy, during their limited time only campaigns!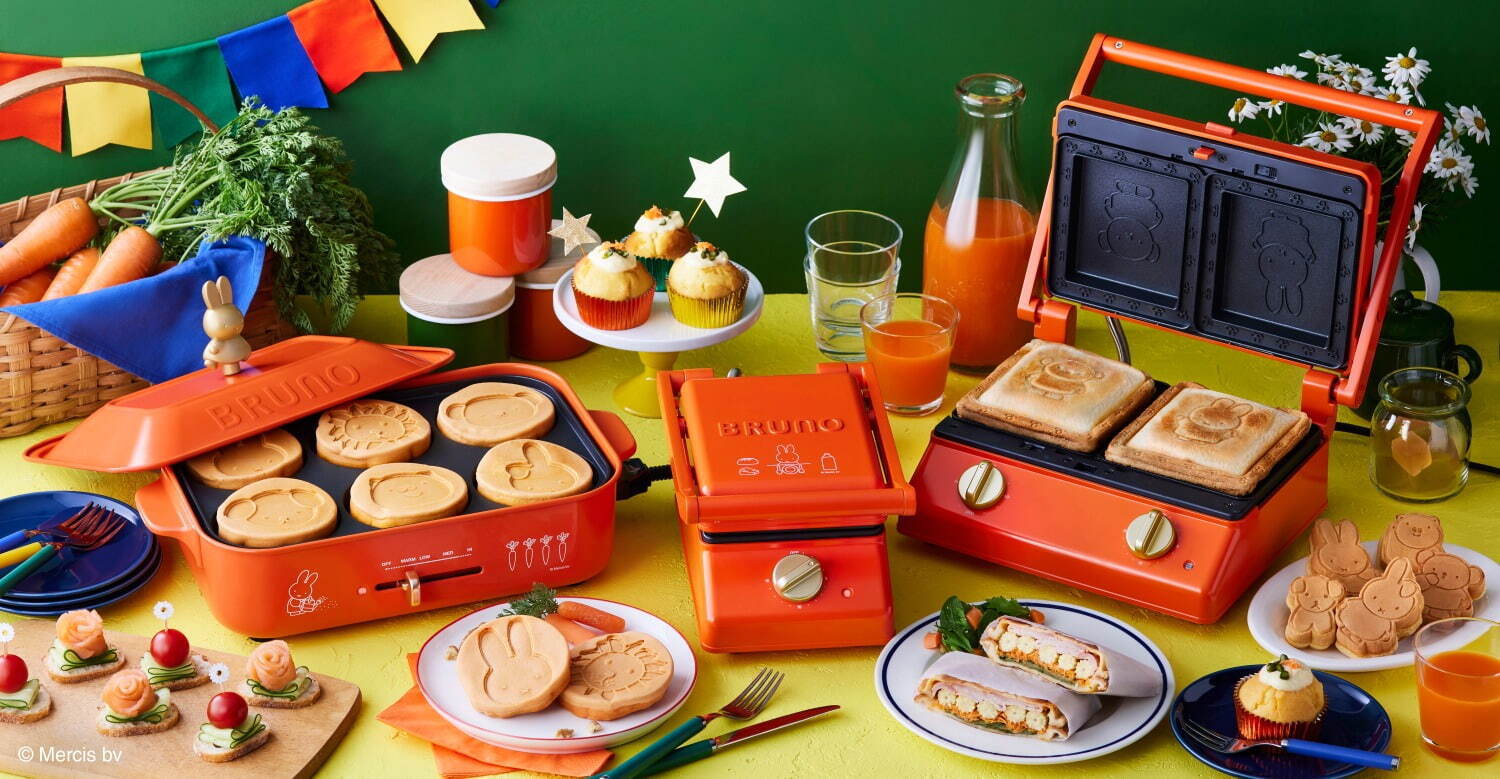 Image credit: Cathay, Bruno, Zula
Bruno x Miffy
A limited-time-only 'spend-and-win' point collection campaign by leading airline, Cathay Pacific Airways — featuring Miffy-inspired redemption giveaway items from the Bruno sandwich maker and kitchenware series.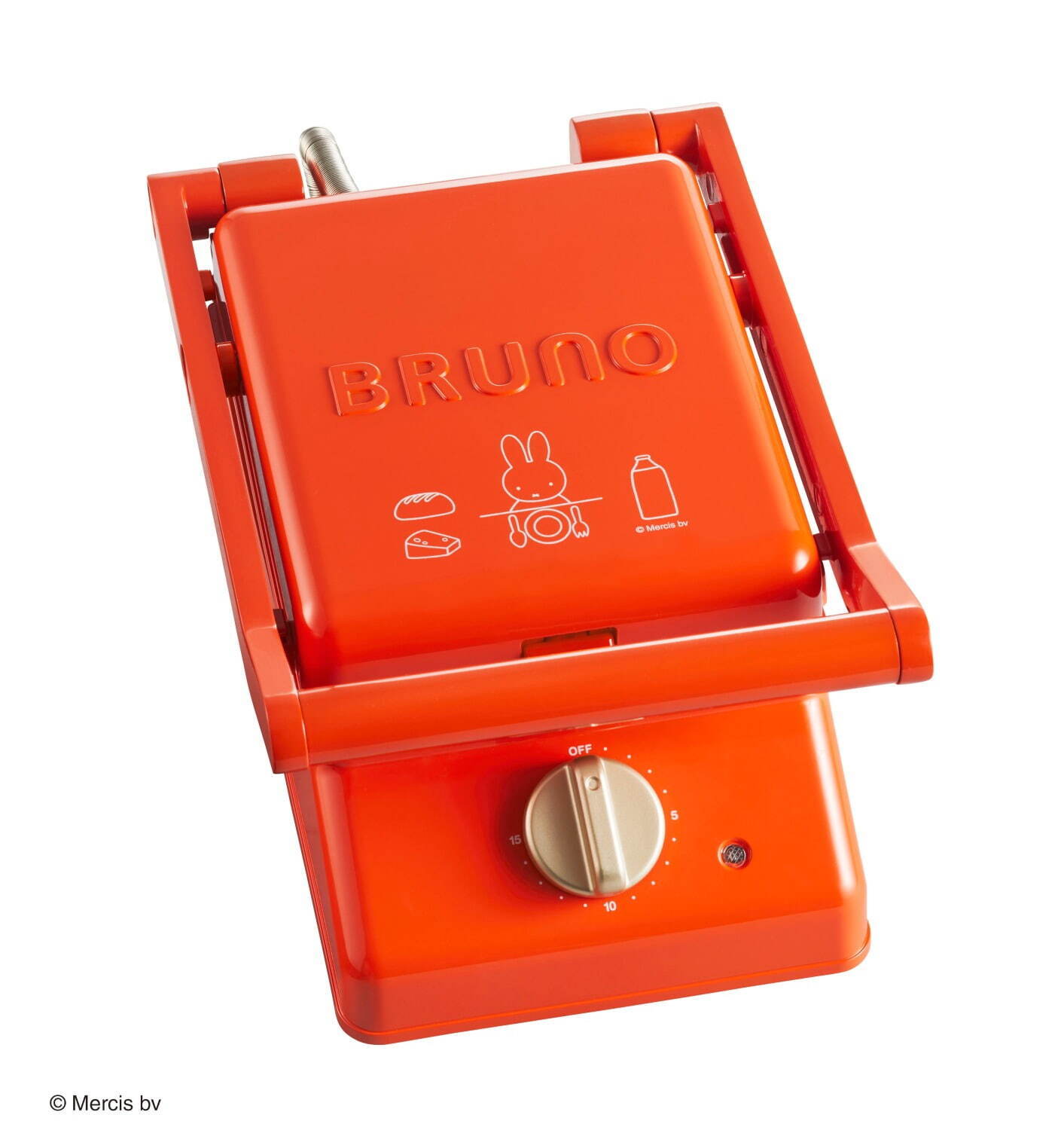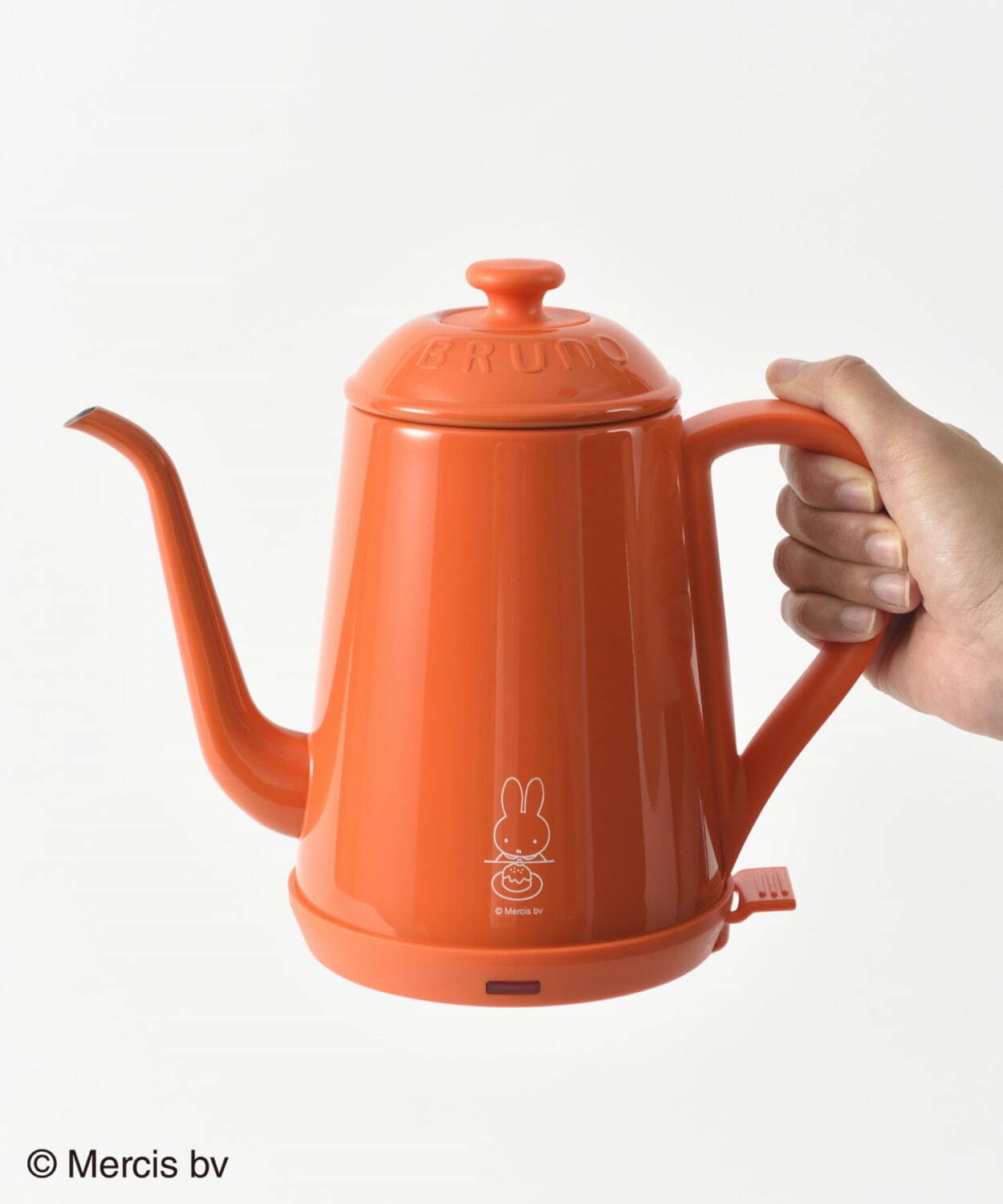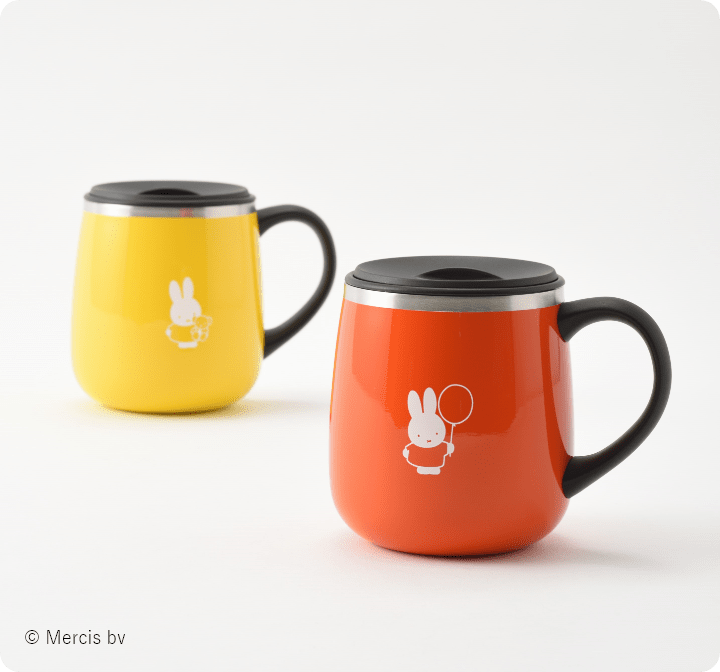 Exclusive redemption campaign by Cathay Pacific, featuring a series of elegant and adorable Miffy-themed kitchenware items by Bruno, to entice loyal patrons to spend(more)-and-win! Image credit: Cathay, Bruno, Zula
Why we like it: The vibrant colours of these exclusive kitchenware series, capturing the adorable Miffy bunny in the design give the promotional gifts a rich and luxurious finish.
POKKA x Miffy
Leading beverage brand, Pokka has teamed up with Miffy for a series of limited edition collectibles, through their festive promotional campaign to usher in the Year of the Rabbit. Needless to say, the collaboration can't get any more befitting by opting for the popular white bunny as its licensed character.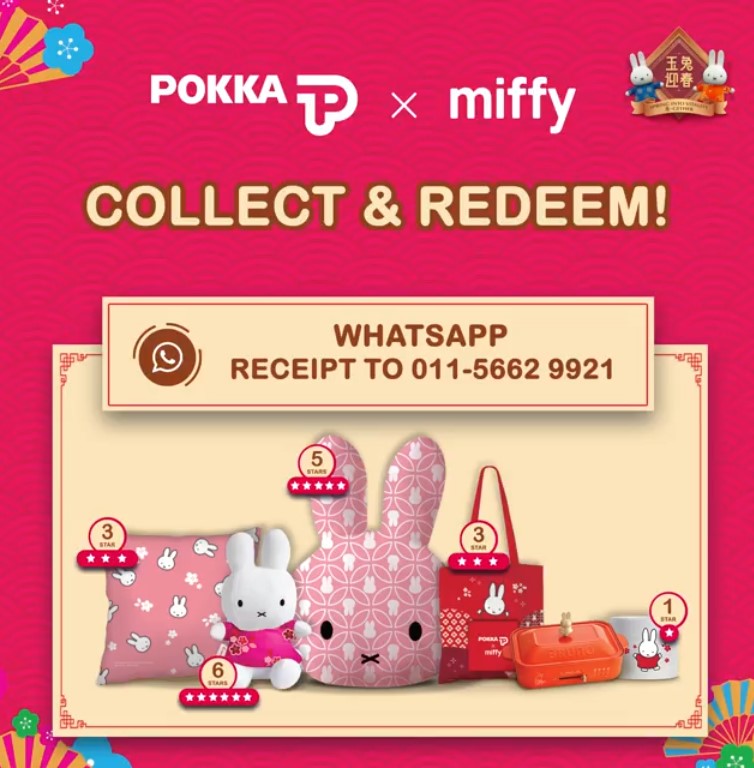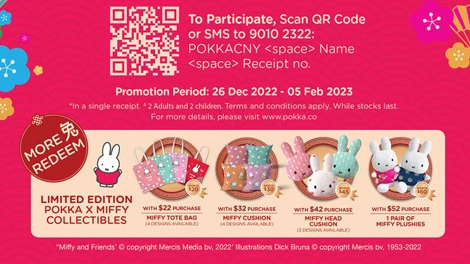 Featuring a series of promotional gifts like Miffy tote bags, Miffy head cushions and couch pillows and others — customers just can't wait to get hold of these exclusive collectibles. Image credit: Pokka/Facebook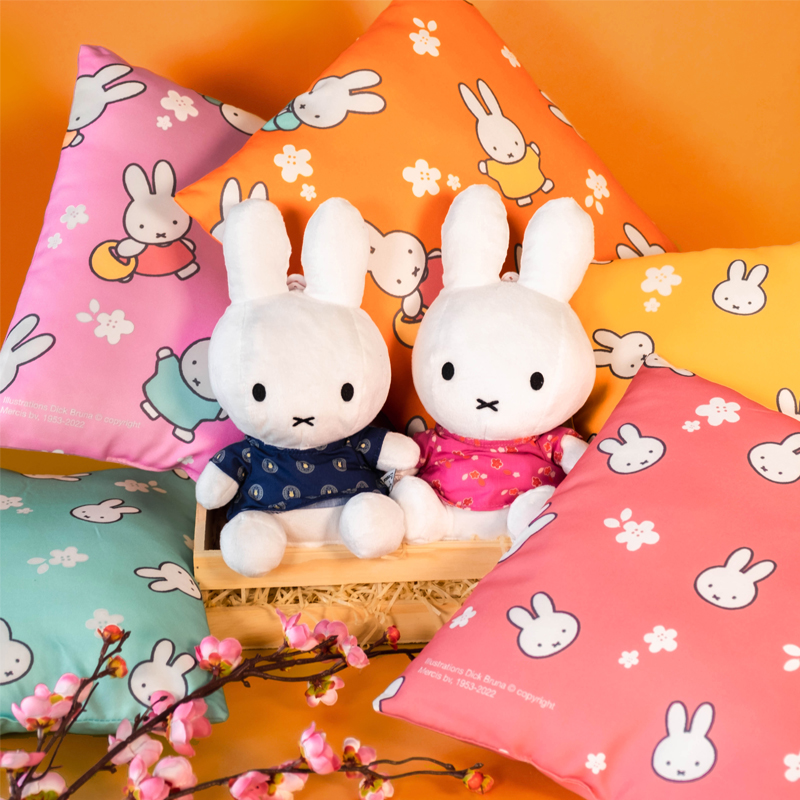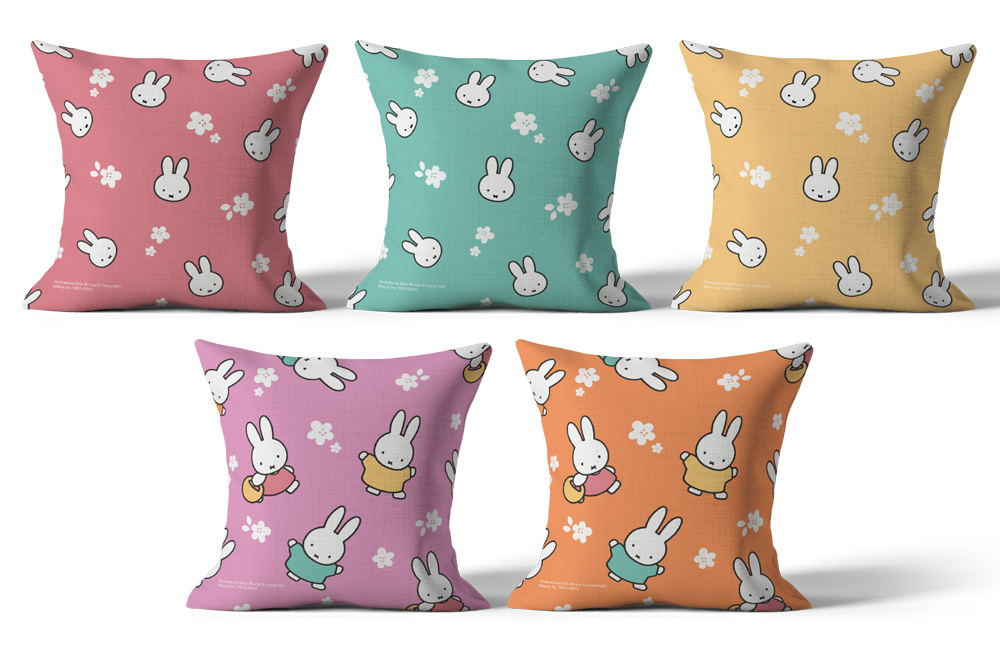 The adorable Miffy head cushions and pillows. Image credit: Pokka/Facebook
Why we like it: The cute and creative gifts selection are not only pretty to look at, they have high usability — an impactful brand recall feature for Pokka, indeed.
Fujihoro x Miffy
Leading Japanese manufacturer of enamel ware, Fujihoro has collaborated with Miffy for the following exclusive kitchenware series. The all-white elegant collection features a comprehensive line-up: from casserole to milk pan, from storage container to kettle.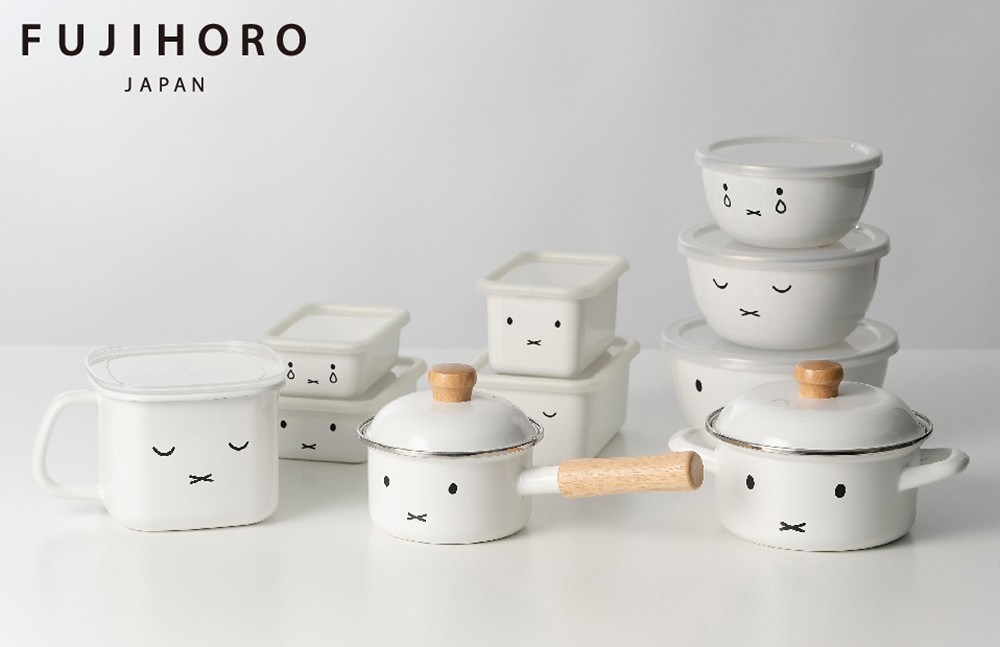 (a) An all-white refined and sophisticated display of a Miffy-themed kitchenware series. Image credit: Pinkoi, Zula

Why we like it: We suppose the reason couldn't get any more obvious. But, when we found out they have even released a miniature series — aww, how cute!
(b) Say hello to the miniature collection! Image credit: Toysanta, Zula
____________________________________________________________________
Closing Thoughts
What makes a good promotional gift? To us, we strongly believe that it needs to showcase your brand presence in an impactful way, all at the same time, providing a lasting impression for the recipients. The act of showcasing personalised touches of exclusivity, providing some memento elements through relevant licensed characters would create an even more impactful success — bringing home the bacon.
At the end of the day, the main considerations of deciding the ideal gift don't run away from the design impact, functionality, representation, cost-effectiveness — as well as, material quality and product durability. Although gift choices are getting more by the day, you would want to select the gift that reflects your company's values in a thoughtful way.
We understand you are constantly looking for something distinctive, one-of-a-kind to enhance your brand visibility — and ultimately, elevate your sales volume. If you'd love to find out more about any one of the Miffy-themed promotional gift ideas we have shared in this article, or perhaps you would like to explore other licensed characters, just put our team to work — and our product and gift experts would be more than happy to fill you in.


Take a look at other licensed characters to complement your promotional gifting and marketing strategies:
The Right Fit: Cook Up Your Brand With Licensed Kitchenware
12 Amazing Licensed Characters Promotional Gift Ideas
Darlie – Hello Kitty Thermal Flask Lifebuoy