Do you remember the craze over the FROZEN movies few years back? This movie, together with its iconic Princess Elsa and Anna, were such a hit that it prompted merchandisers to churn out numerous marketing merchandises featuring the FROZEN characters, ranging from FROZEN water bottles, apparels, school bags, towels, cooler bags, lunch boxes, stationery etc… You can find FROZEN merchandises almost everywhere.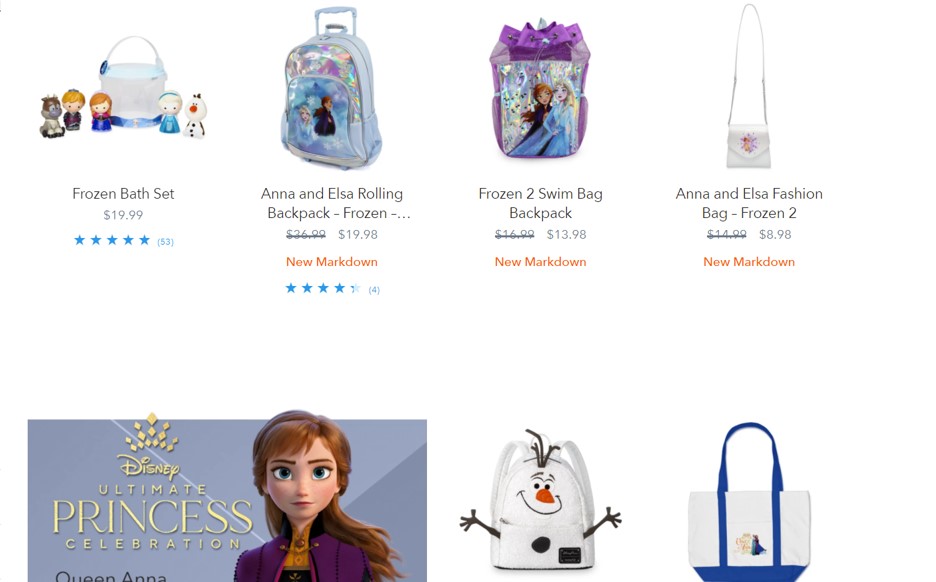 Image from Disney Shop online
When one is in loved with a brand, carrying and donning items featuring this brand is one outright way of exhibiting your affection for it! Companies, Organizations, Retailers, Marketers and Brands create Merchandise Stores to sell all kinds of products displaying their brand names and logos.
Below are some merchandise stores with brand names we are familiar with.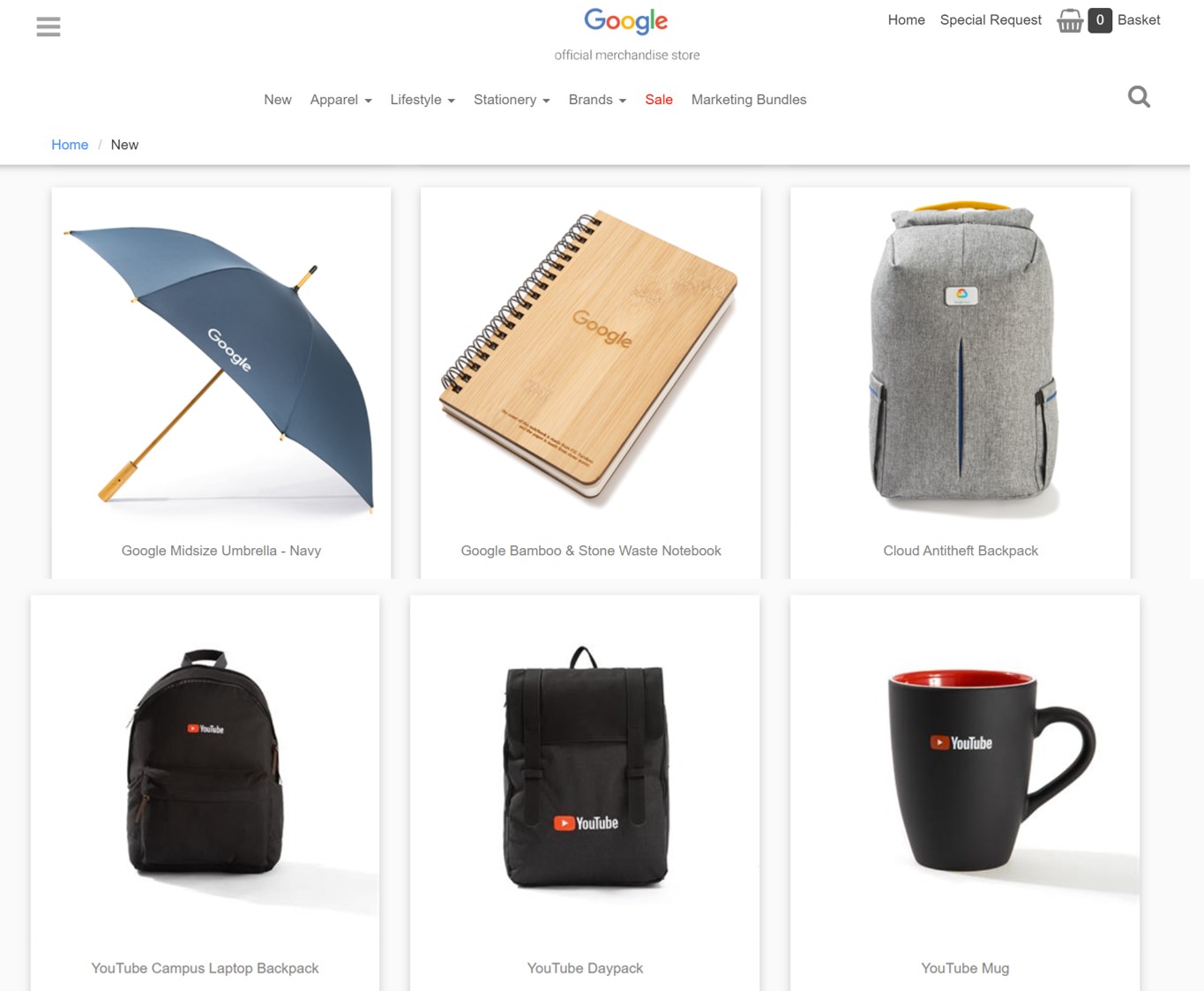 Image from Google Official Merchandise Store
Google has its own online Merchandise Store, allowing people from around the world to purchase jackets, mugs, notebooks, backpacks, bottles etc. with Google, YouTube logos printed on them. These are targeted mainly at young adults and working adults, who are always using Google or YouTube.

Microsoft Merchandise Shop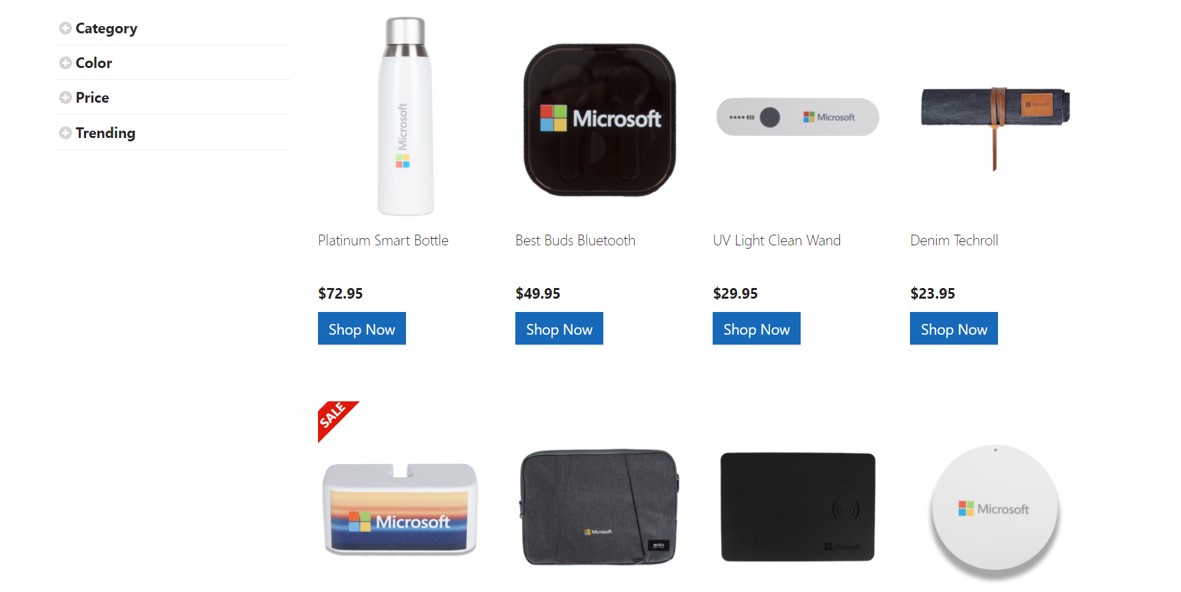 Image from Microsoft Merchandise Shop


Microsoft, a well-known tech company, offers many tech products branded with its Microsoft name, on its Merchandise Shop.
The Yale-NUS Shop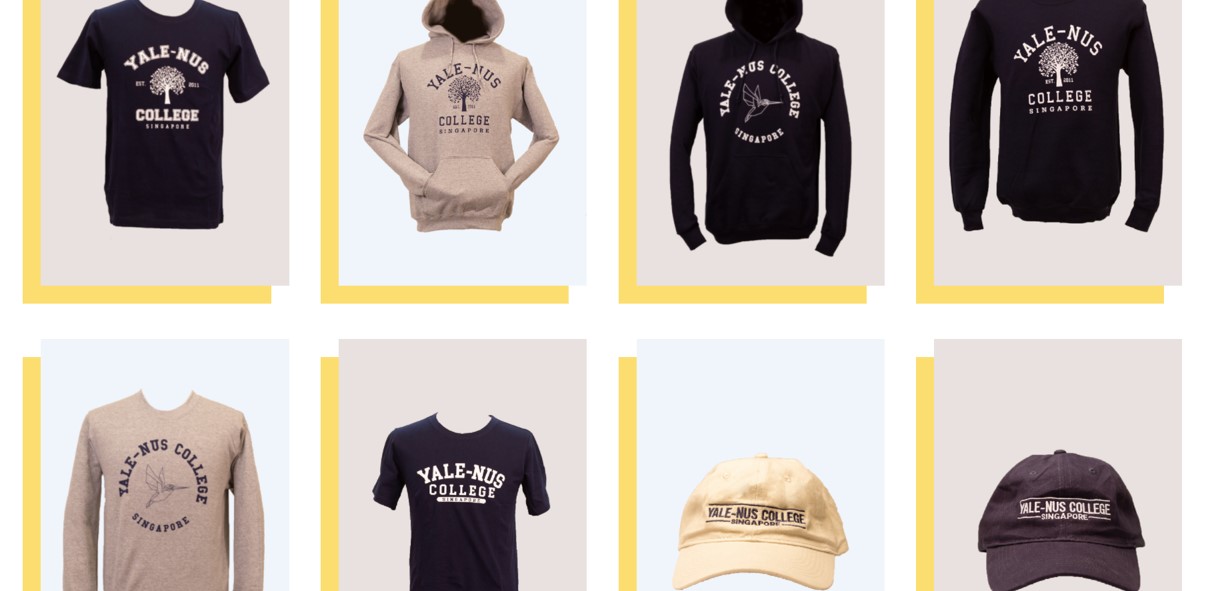 Image from Yale-NUS Online Shop


Institutions such as colleges and universities sell items (mostly apparels like hoodies, caps, t-shirts), whereby students seen wearing them is also a showcase of common identity and pride of being part of the institutions.
Nintendo Merchandise Store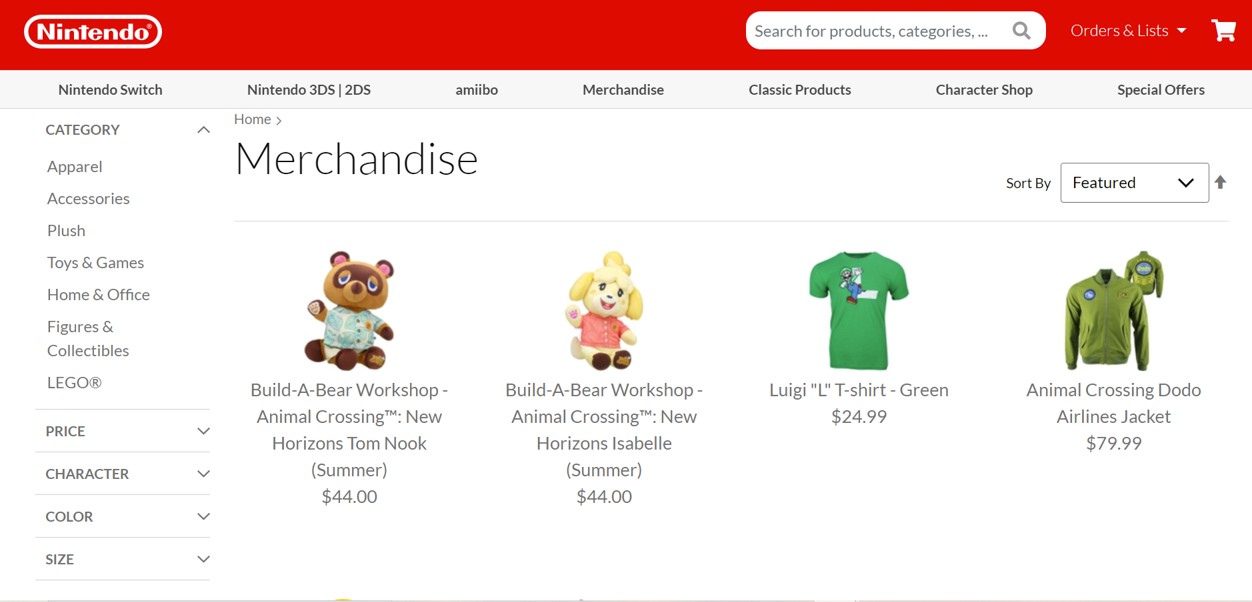 Image from Nintendo Online Merchandise Store


Nintendo, which produces popular games that gets some players so addicted, has its own Merchandise Store as well. There is a range of shirts on the various gaming characters, and also adorable plush toys of them, catering to the wide age groups of Nintendo fans.
Another common type merchandise stores are those found at Entertainment / Amusement Parks, Activity Playgrounds for children.
SuperPark Merchandise Store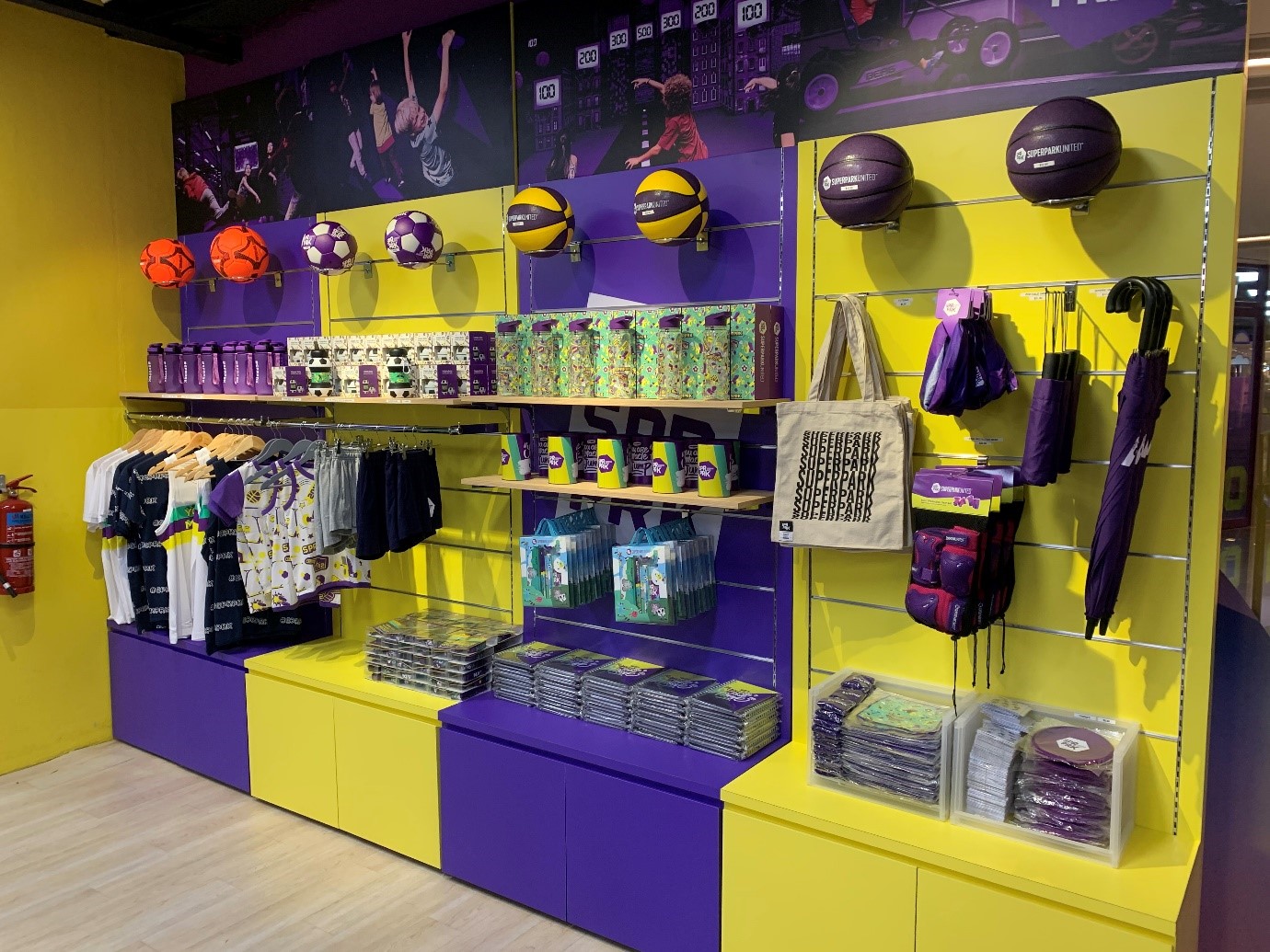 After visiting and having fun at indoor playgrounds, amusement parks or theme parks, we will come across stores selling all sorts of merchandises printed with the parks' brandings. These bricks and mortar merchandise stores deliver the advantage whereby customers can see and touch the products physically, prompting them to desire to buy some souvenirs home.
An example is the physical merchandise store of SuperPark, an indoor entertainment activity park. A wide selection of products designed in the park's branding colors and logo are made available for purchase for the visitors. There are basketballs, apparels, umbrellas, tote bags, water bottles, keychains, bracelets etc. All merchandises are just like unique gifts and collectibles of SuperPark. It also gives the impression that you have been to this super fun place!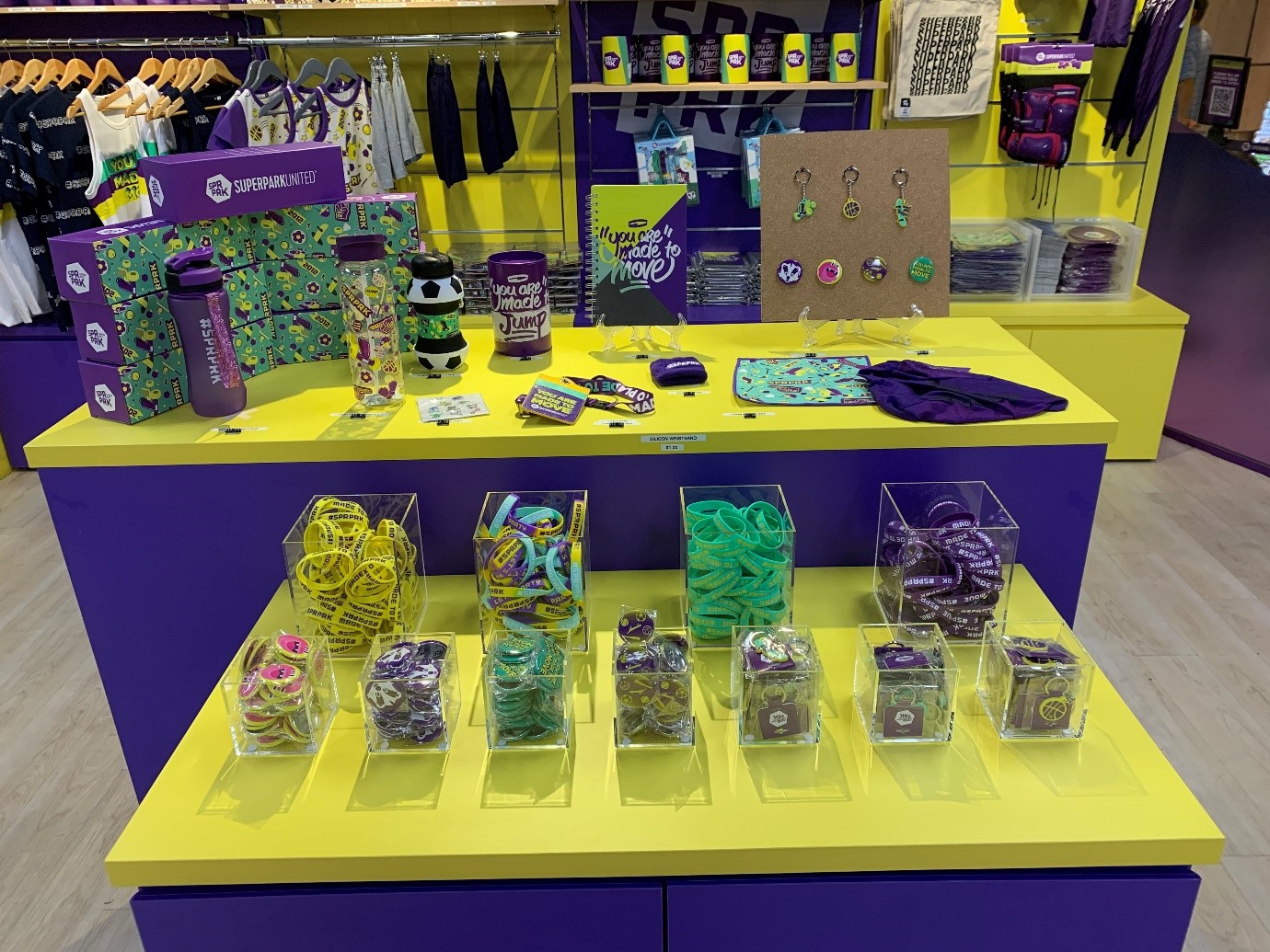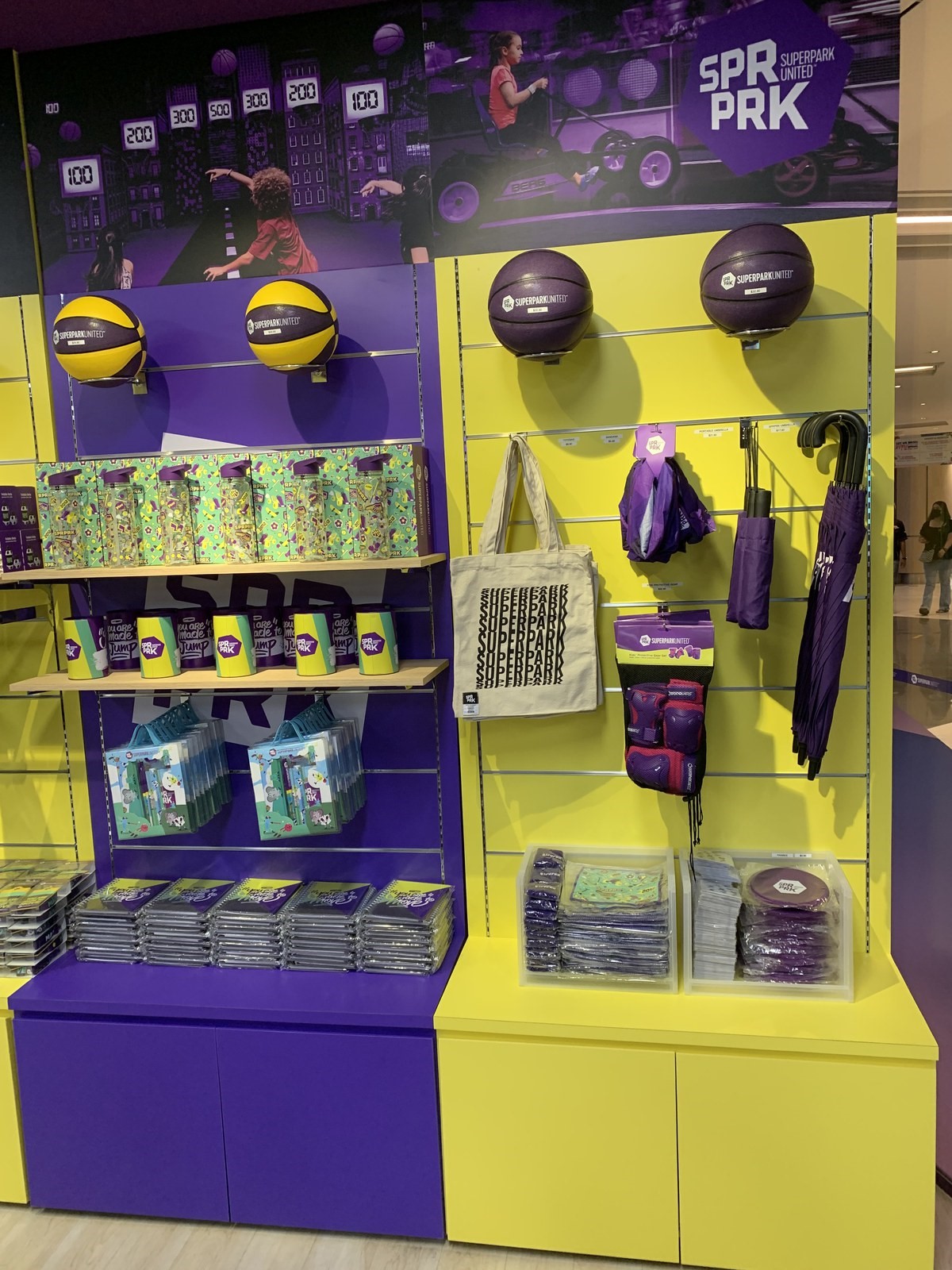 Pororo Park Singapore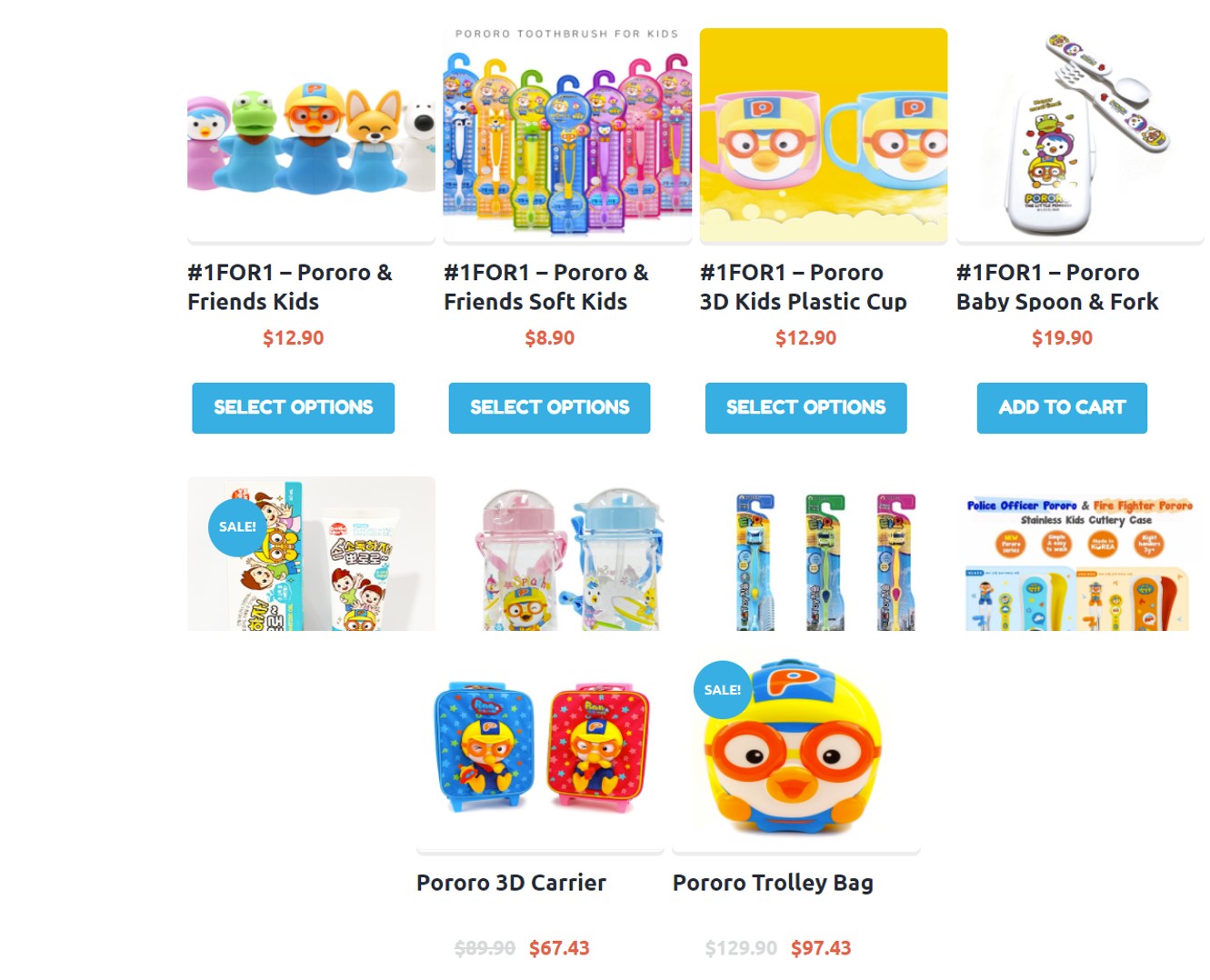 Image from Pororo Park Singapore online Shop


Of course, with the Covid-19 pandemic and restrictions these days, it may not be possible to visit the entertainment parks. Pororo Park, an indoor playground, has an online merchandise store for its specialized branded Pororo products, in addition to the physical store at its actual site. This allows consumers to place order for the collectibles merchandises conveniently.
In all, specialized merchandise stores have the following perks:
-Increase your brand exposure;
-Strength your brand identity;
-Encourage customers revisitation;
-Ultimately, Boosting sales revenue!
Below are some industries that are suitable to have their own merchandise stores:
1) Tech
2) Banking & Finance
3) Entertainment
4) Food & Beverage F&B
When devising what products to be included in your Merchandise Store, you will need to take into consideration:
-Who are the target audiences / customers?
-What kind of merchandises would they desire and use?
-How to create an array of merchandises to show that there are ample choices available?
-What kind of designs will bring out my brand's identity? How to increase perceived value of the items?
-Will the merchandises value add to my brand?
If you are embarking on establishing a Merchandise Store for your brand, contact DTC for a hassle-free consultation on how to go about setting it up!
You may be interested in reading:
Online Merchandise Store Solution for the Finance and Insurance Corporations
Back to read other Blog posts!