Brand: Cate Networks
Description:
Corporate gifts customised for Cato Networks. When working in an office, it's important to have eco-friendly items that you can use for everyday life, especially for companies who are committed to environmental sustainability. The items that DTC World has sourced for Cato Networks are durable and reusable, matching the company logo and brand colour, making these a great gift for Cato Networks employees.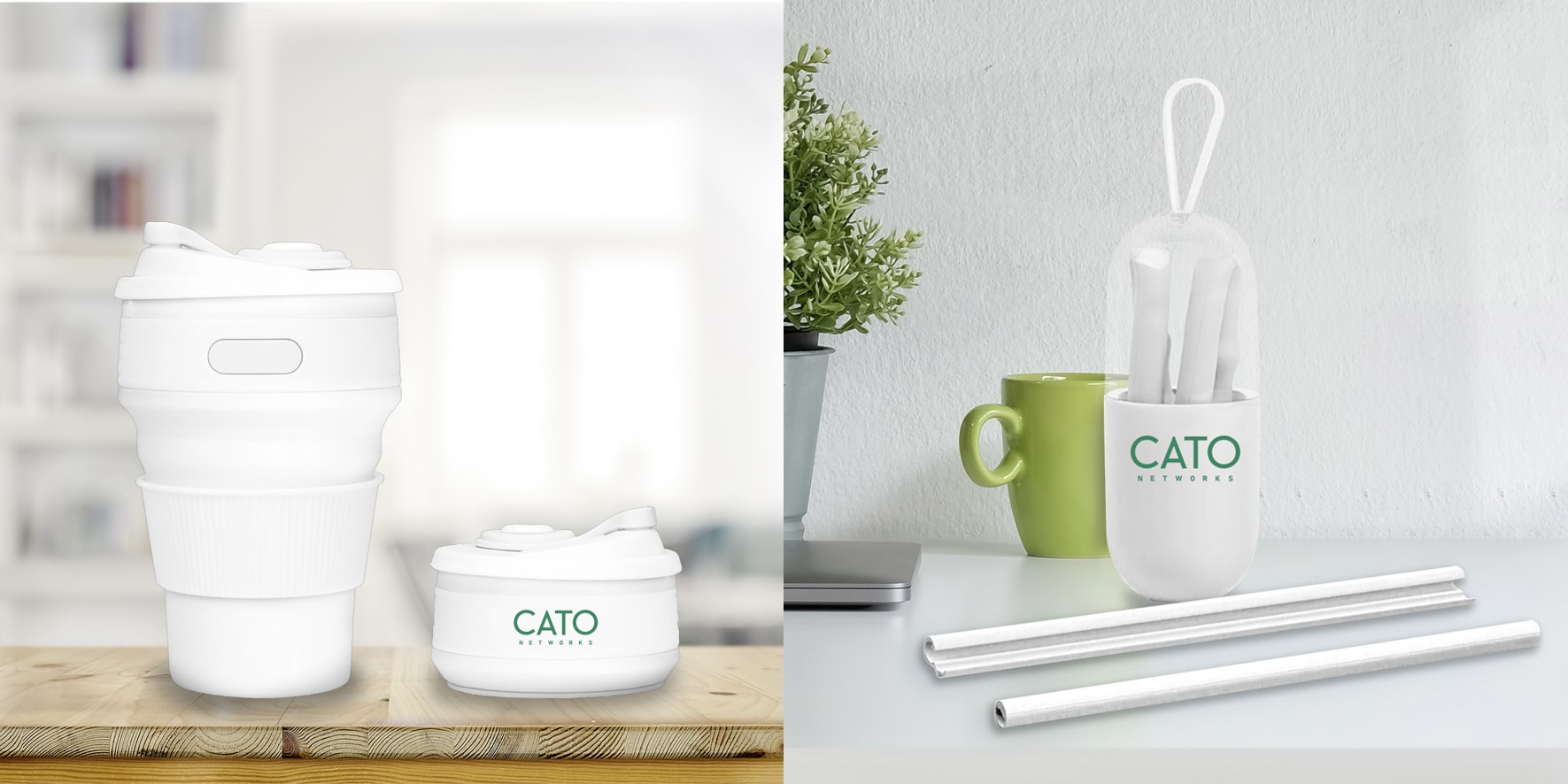 Collapsible Silicone Cup and Collapsible Silicone Straw set, elegantly printed with Cato Networks logo to create a handy reusable drinkware set that can be brought around everywhere.
A stress reliever for your hand, A fun and interactive pop-it that can be played again & again. With the Cato Networks corporate colour and print logo, this is an ideal product for office workers or anyone who wants to relax their hands during their busy day.
DTC Support: Design, Sourcing, Production, Logistics.