Brand: BK8 Malaysia 
Description: 
A poker set is a highly valued gift for any poker player. DTC World has designed a set that is made to suit BK8, our client's needs. This premium poker set can be used for casual games, for large-scale events and also as a promotional gift.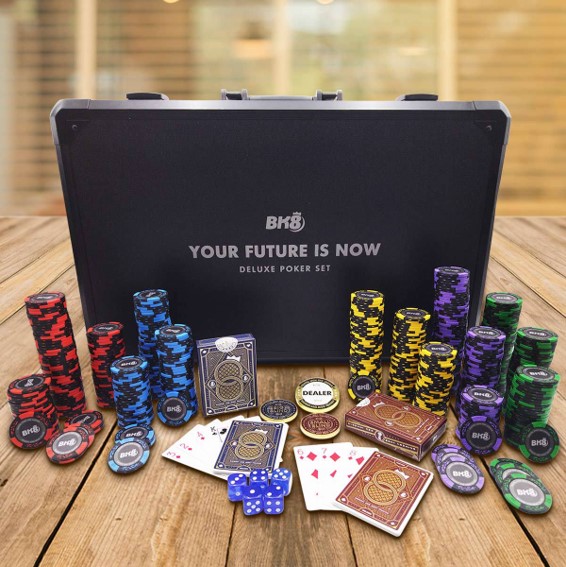 This professional poker set has been designed as we know how important it is to make sure that BK8 provides everything that is required to play the game. Each set is completed with poker cards, chips and dice, customised with the BK8 logo. Every part of this poker set, including the packaging box, is printed with BK8 branding.
There are a number of benefits to creating merchandise for your brand. Brand merchandising can help to build customer loyalty, promote your brand message and services. Great merchandising also helps you stand out from the competition.
At DTC World, we are experienced in helping our clients to design premiums and merchandise that reflect who the brand represents. We believe that by focusing on creative designs and quality materials, you can set yourself apart from other businesses and make it easier for potential customers to find what they are looking for.
DTC Support: Design, Sourcing, Production, Logistics
Related Products: 
You may be interested in these Showcase projects: