We are elated to share that DTC World Corporation Pte Ltd (HQ based in Singapore) has once again, been awarded the Elite Award for Eco-Office certification by the Singapore Environment Council.
The Elite Award is presented to companies that has demonstrated excellence in accordance to the Singapore Environment Council's Eco Office assessment framework. We are heartened that our efforts and commitments to inculcate environmental-friendly practices in the organisation have been recognised.
We will continue to play our part to encourage eco-consciousness in our staff and community, to contribute to a more sustainable future for everyone!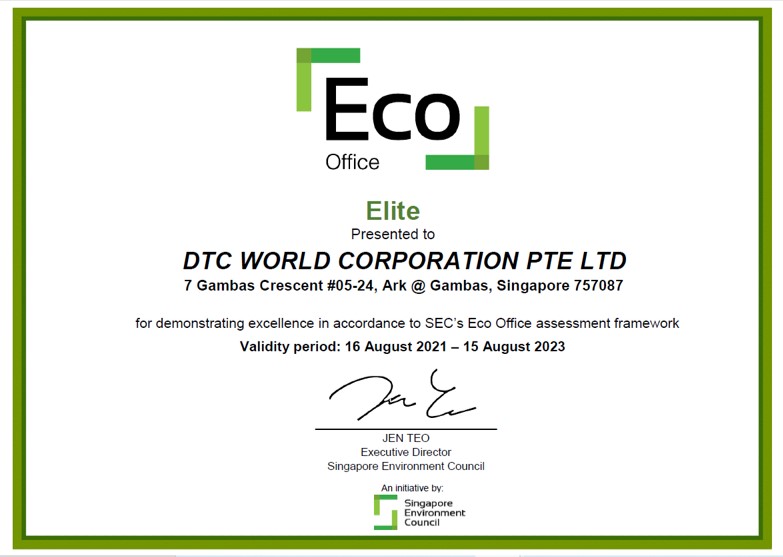 At DTC World, we are big advocates of sustainability for the future.
Our awards for sustainability:
1) Platinum (Top 1%) Ecovadis 2021 Sustainability Rating
2) Asia's Best Sustainability Report (Finalist 2020) - ASRA
3) 2020 Sedex Members Ethical Trade Audit (SMETA)