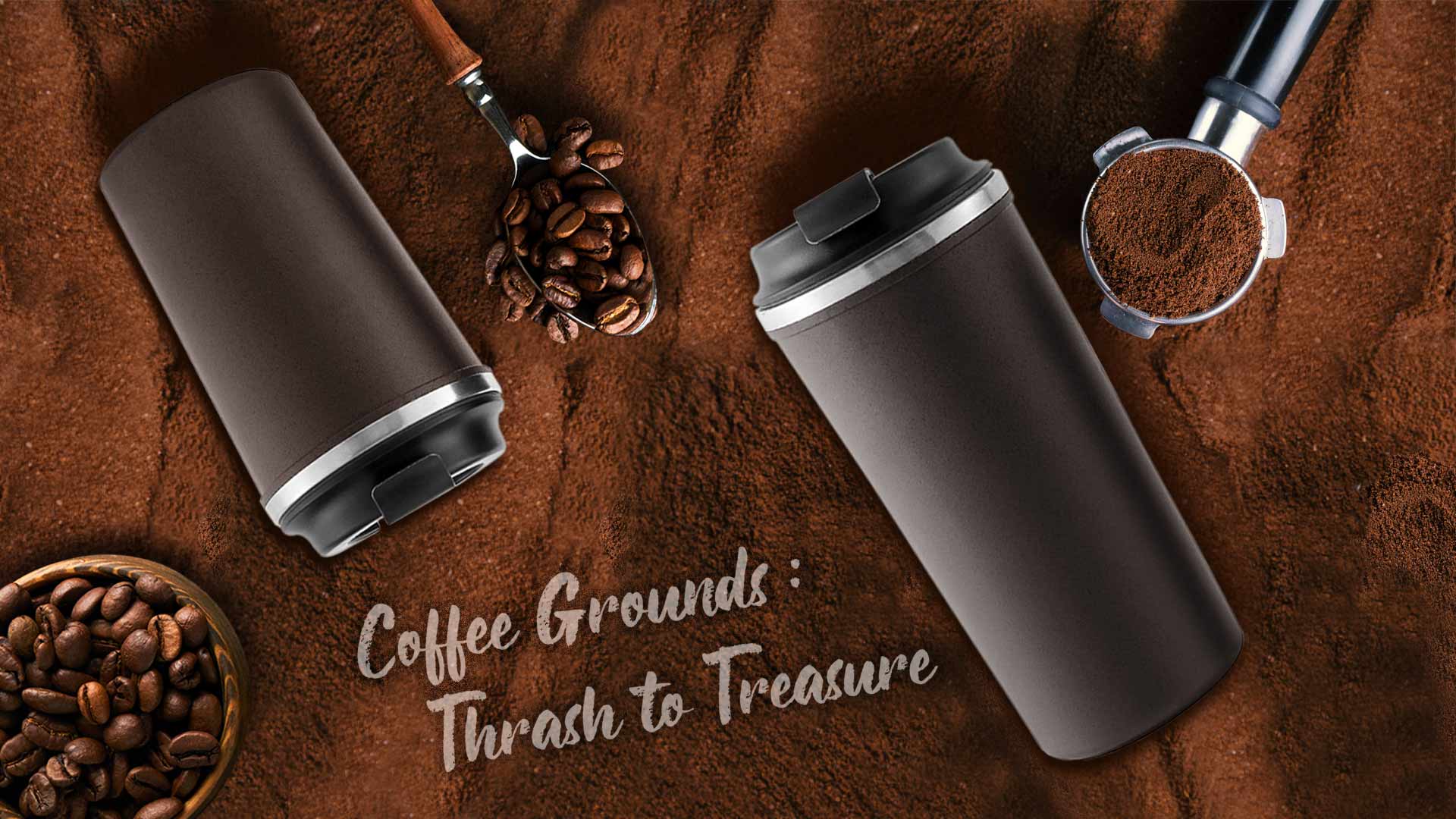 "As long as there was coffee in the world, how bad could things be?" ― Cassandra Clare
And to many of us, a good cuppa sets the (perfect) morning pace to kickstart a fresh new day at work. A strong espresso to a flavoured latte, or perhaps a mocha that brings in a little chocolate fun. Regardless of which your morning go-to coffee beverage is, one thing's for sure: coffee is the world's second largest beverage only next to water.
Not only that, coffee is the world's second most traded goods — coming in second to oil. The drink is so popular that Thomas Jefferson called it "the favourite drink of the civilised world." Coffee culture is growing rapidly throughout the world, with consumption expanding in importing and exporting countries. According to the International Coffee Organisation (ICO), the world's coffee consumption in 2020/2021 is nearly 10 million tonnes, observing an annual growth of approximately 1% since 2017. Whether it's Arabica, Robusta, Liberica or Jamaican Blue, do you know what happens to the coffee grounds (yes, the dark brown grind that looks like caster sugar with a lumpy texture) after you've finished sipping your cuppa?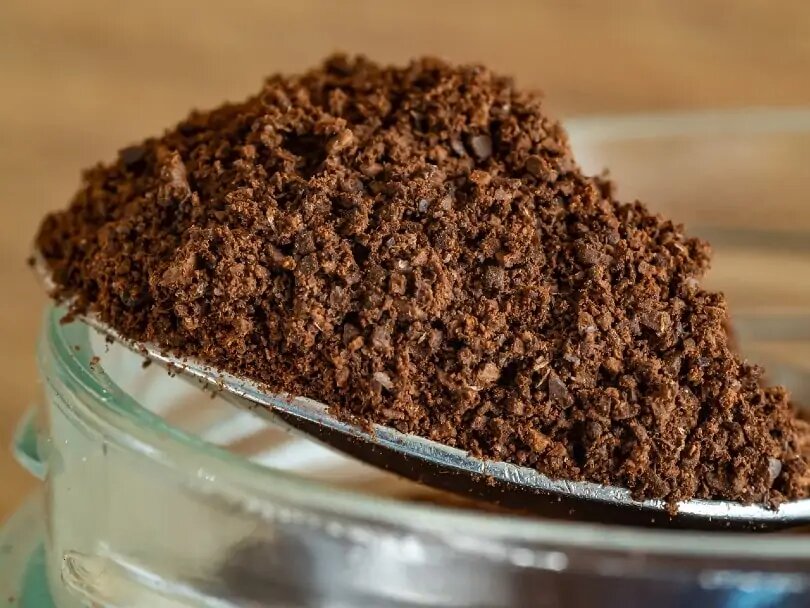 Image 1: Keeping your coffee grounds out of the general waste, where they would be landfilled, is the greenest way to dispose of them. Image credit: Martin Hetto, Pixabay/Coffee Action

Only about 30% of the coffee bean's mass can be extracted into the coffee we drink, thus a larger fraction ends up as spent coffee grounds (SCG), which has been mainly disposed of as waste — when they (most likely) end up in landfills. According to sustainability researcher Gunter Pauli, global coffee production generates more than 23 million tons of trash every year, from the pulp of fresh coffee cherries to the packing of roasted beans. Used coffee grounds that we put in the garbage after each fresh brew, are the most prominent indication of this waste at the consumer end of the supply chain (Pike, 2018).
Due to the great demand of this product, large amounts of residues are generated in the coffee industry, which are toxic and present serious environmental problems to our planet. Every step of the coffee supply chain utilises energy in some way, from growing to processing to transportation and roasting, and hence has its carbon (coffee) footprint.
Image 2: Global coffee consumption according to countries. Source: Perfect Brew
Upcycle and repurpose: Coffee grounds need not be a 'waste' after all
In this fast-paced world we are living, especially where consumer culture plays a huge part in our everyday lives, we should take a step back and 're-look' into how we could practise a more 'green' lifestyle. If having a cup of coffee is your daily routine, how can you keep it sustainable and environmentally-friendly?
With the industry placing significance and moving towards the circular economy, many industry players are exploring methods to repurpose coffee grounds and introducing innovative products to the market. You may have come across (or use) coffee shampoo, but do you also know there are actually coffee shoes in the market already? With a catchy and witty name like XpreSole — supposedly the world's first outdoor footwear made from coffee — it is no wonder the product is making some 'sustainable' buzz.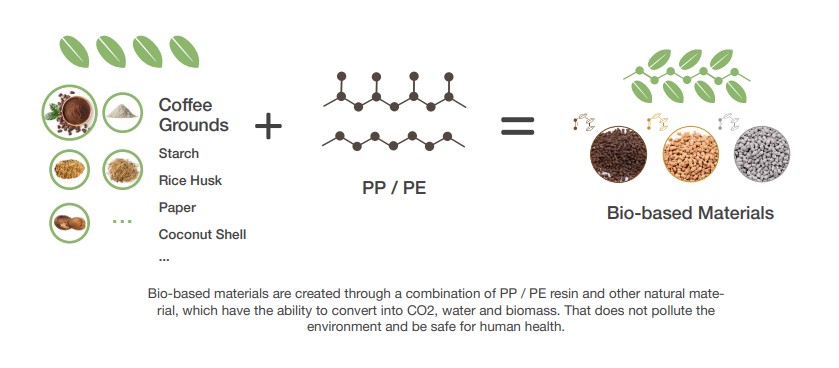 Image 3: Bio-based materials derived from nature such as coffee grounds, starch, rice husks, bagasse, seaweed, etc. can be applied to create restorative products. Source: Biopolymer

The footwear brand recycles spent coffee grounds (SGC) into sustainable footwear material. The sustainable walking boots have reportedly been sold more than 10,000 pairs in Taiwan. Just when you think the wondrous sides of coffee grounds stop at footwear — there's more.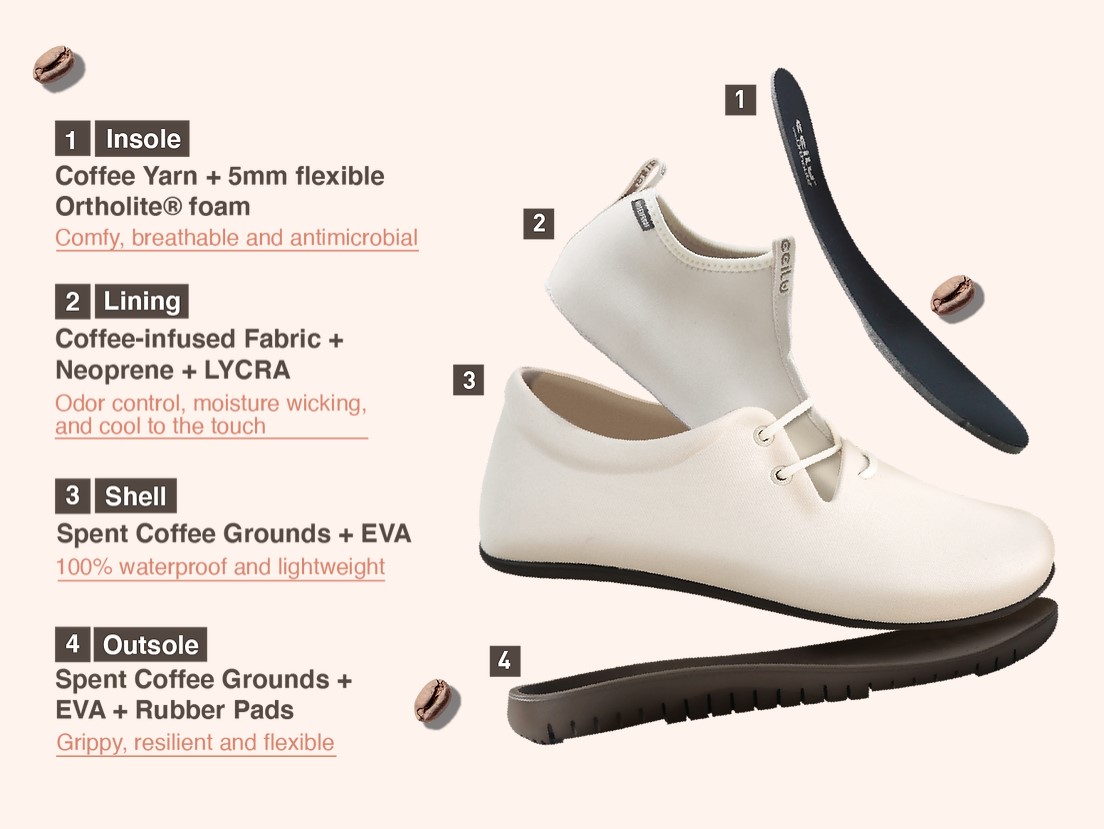 Image 4: With a sleek design, on top of its sustainable and comfortable features to boot
—
each pair of XpreSole Panto upcycles 15 cups of spent coffee grounds. Source: XpreSole
Well, you may have heard of fabric produced from recycled water bottles. However, coffee is the latest development in ethical sourcing. The innovative concept of incorporating coffee grounds in textile was first developed by Taiwanese company, S.Cafe, back in 2008. The fabric produced boasts several benefits, particularly for activewear and gym clothing. This is mainly due its functions like fast-drying and de-odorising, which are essential for performance clothing. The ethical activewear also does not require high-temperature treatment — thus, making it more eco-friendly because it reduces the emission of CO2. Made from 100% recycled materials, UK's very own Sundried, joined the fitness scene — producing sportswear with an eco-friendly twist.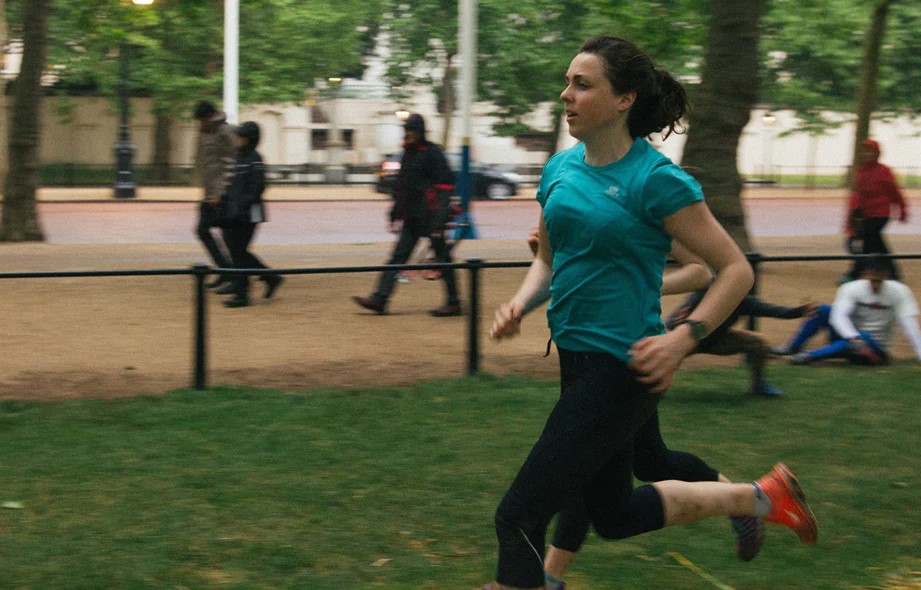 Image 5: Coffee grounds are upcycled into sustainable fabric that produces a selection of fitness sportswear. Image credit: Sundried

Another world's first, Japanese company AirX's dual antibacterial technology-produced coffee face mask, alongside its other collection of daily products made of coffee grounds: eco-friendly cutlery sets, furniture and drinkware.

Waste no more: How to turn coffee grounds from 'thrash' into your new eco-friendly friend


When the brewing process is over, many of us tend to aim for the thrash bin and discard the coffee grounds that just created your perfect cup of Joe. But, do you know there are many ways to 'reuse' these coffee grounds — right at your home.
DIY Coffee scrub

– As a natural exfoliant, coffee grounds can gently remove dead skin cells

– Caffeine also has antioxidant properties




Bye-bye puffy eyes!

– Caffeine can help reduce the puffiness around our eyes




DIY hair rinse

– Coffee can add a deeper and richer tone to your hair

– It also helps to strip hair of buildup, thus giving hair an increased shine




Compost your coffee grounds

– Coffee grounds decompose into nutrient-rich compost

– Studies showed that compost piles that are 40% coffee grounds produced the least greenhouse gasses




Your perfect garden companion

– Coffee grounds repel ants, slugs and snails — so sprinkle a little bit of the grounds around sensitive crops

– Skip the pesticide, and use coffee grounds as an organic solution





Fixing scratched furniture

– Used coffee grounds have oils that can mask furniture scratches, especially dark-coloured woods




Natural air freshener(deodoriser)

– Coffee grounds can quickly deodorise our hands during washing

– Can also deodorise a room (car or refrigerator)




Turn them into DIY coffee candles

– Add a light layer of coffee grounds to your homemade candles, for a refreshing coffee scent



Ground to ground: Eco-friendly gift ideas made to impress

Similarly, if you are running a marketing campaign or brainstorming ideas for your next promotional or corporate gifting effort — how about considering a more sustainable (yet, cool and new) approach? In conjunction with International Coffee Day, which falls on 1st October, we are bringing you a selection of gift ideas inspired by coffee grounds. We hope this list of unique and innovative products will inspire you to explore a 'greener' alternative when you strategise your next marketing efforts, figuring what promotional gift to go for.
Reusable On-the-go Tumbler With Sipper Lid Made from Coffee Grounds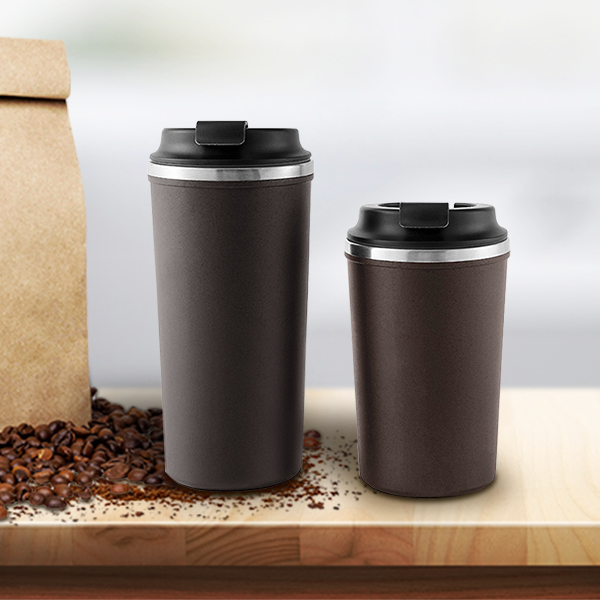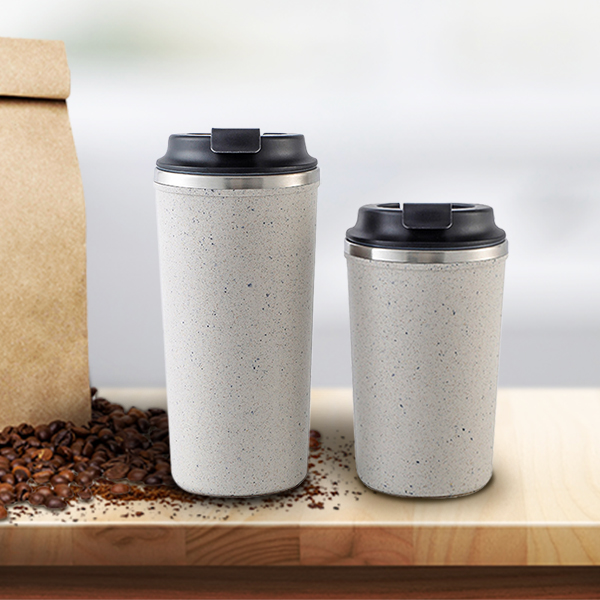 Enjoy your morning cuppa in an eco-friendly tumbler. Made of sustainable coffee grounds, this portable 'on-the-go' companion is sturdy and stylish. With its sleek and minimalistic design (and colour) — holding a capacity of 350ml and 500ml — this no-slip-grip tumbler makes a brilliant corporate swag for your employees or corporate clients alike. An ideal way to add green to your brand platform, echoing your support to a worthy cause.



Reduce your carbon footprint with this break-proof coffee cup, made from coffee grounds. Sustainable, durable, and designed to enhance your coffee drinking experience (holds a 450ml capacity) — it is your perfect 'go-green' gift choice for your next marketing campaign.



Great alternative to your typical plastic ballpoint pens, these eco-coffee pens are made from recycled coffee grounds. Minimalistic design that comes with a noble impact for a worthy cause — why not include this as one of your sustainable gift items in your 'go-green' marketing efforts?


Never miss your favourite cuppa while you're on the go with this stylish and sustainable tumbler. A sturdy break-proof exterior made from recycled coffee grounds, it retains the handy size to ensure a comfortable grip. Generally sized at a capacity of 400ml, it makes the ideal gift for coffee lovers (especially on the morning commute). Customise the tumbler with a company logo or a personalised text — and we believe it's going to be an impactful corporate gift for customers or employees.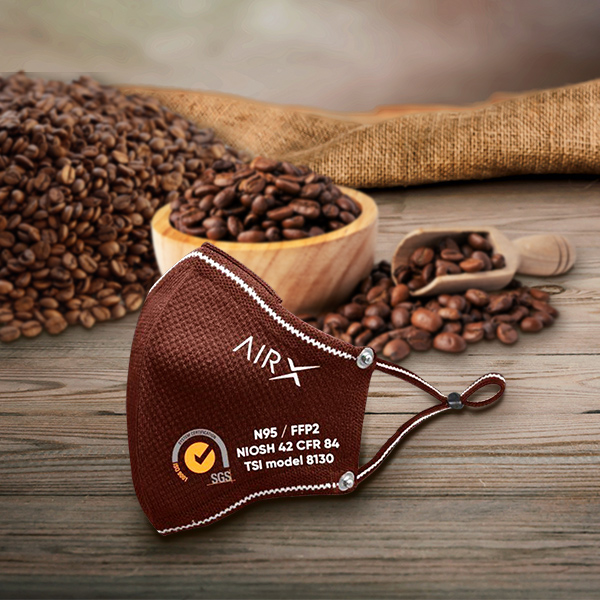 An elegant and versatile addition to your wardrobe, this unisex face mask is made entirely from recycled materials, coffee grounds included — making it an eco-conscious alternative to both disposable and re-usable fabric face masks. Antibacterial, washable, this innovative face mask makes an ideal gift for employees or clients: to keep them safe, all the same time, spreading awareness on sustainability. A brilliant gift idea to echo the "3R" philosophy — Recycle, Reuse, Return.
Coffee Mug with Spoon Made from Coffee Grounds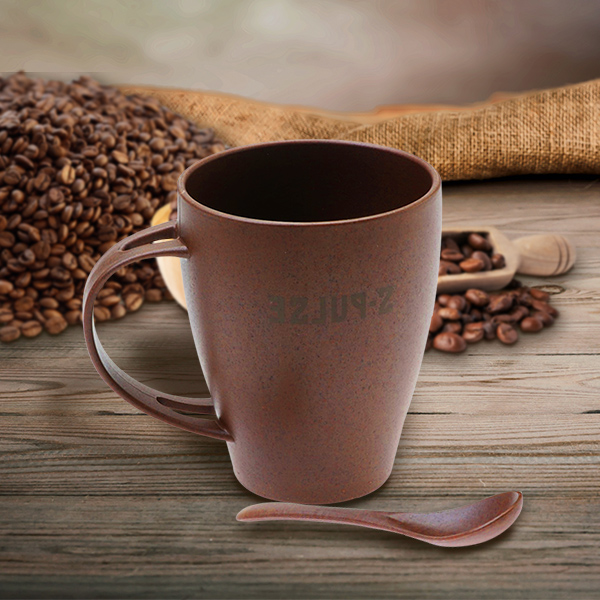 Comes with the perfect size for a warm cup of Joe, this eco-friendly coffee mug is paired with a matching spoon — to enhance your caffeine experience. Made from recyclable coffee grounds material, it is an ideal gift choice to raise awareness of sustainability. Sturdy, washable; it is good for the environment, and good for you, too.
Zero-Waste Cutlery Set Made from Coffee Grounds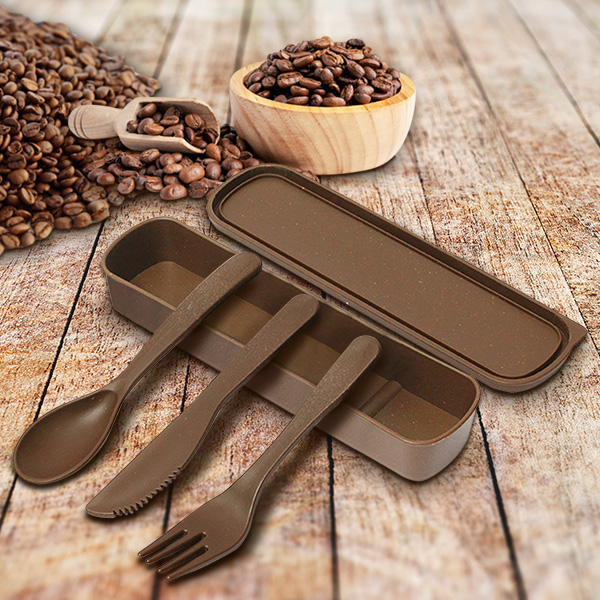 These cutlery sets may look too good to even think of actually eating with; but fear not, they can take much more than your bite. Made with positive environmental impact and exquisite design in mind, so you can hold guilt-free luxury and conscious sustainability hand in hand. They are your ideal alternative to single-use options, or to noisy, heavy metal cutlery from home — whenever you're on the go.
Reusable On-The-Go Tumbler Made from Coffee Grounds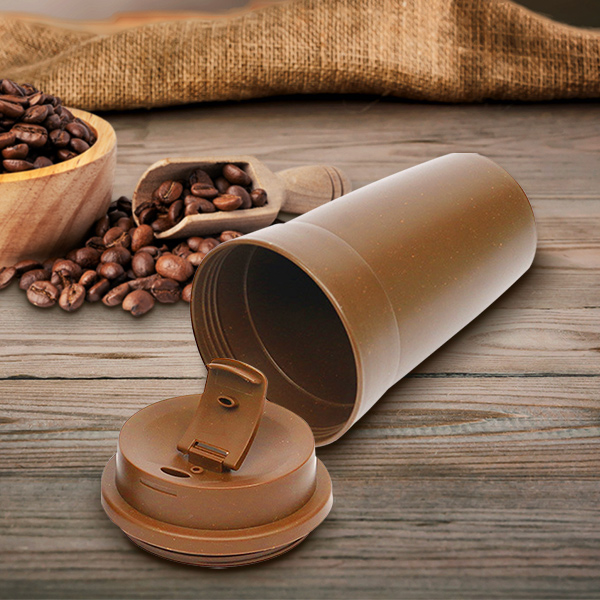 Made from recycled coffee grounds, this travel mug is ideal for your on-the-go caffeine requirements. Dishwasher safe, sturdy, it is great for the environment. And it surely does make the cuppa experience all the more pleasant (and meaningful) — knowing that you are doing your 'earthy' bit to help sustaining our planet.
Tumbler with Straw Made from Coffee Grounds


Reusable, durable, and innovative, this tumbler offers an alternative that's healthy for our planet, while ensuring you generate less waste. Perfect for use at home or in the office, it is great for the environment, helping coffee shops cut down on their single use polystyrene cups. Customise your own designs on the large printing area to showcase your brand identity. Minimalist yet functional and sustainable, for sure.
Education is key in securing better understanding and learning about keeping our planet healthier. In pursuing a more sustainable and eco-friendly journey, we strive to source for greener approaches as well as gift ideas for our clients. At DTC World, we are always looking for ways to help make your promotional and corporate gifts more meaningful and memorable — for your recipients.
We believe that gifts can be fun, useful, and more importantly, engaging. If you, too, wish to embark on a greener approach, while materialising your marketing goals — we have got just the know-how's for you. With us, you could create a better world with better brand messaging — and enjoy better sales figures, in the long run.
With our extensive experience in promotional merchandise and gifts, we can assist you from product design conceptualisation, sourcing, production to delivery. Our team will be more than delighted to walk you through on our capabilities and approaches in helping your campaigns garner better outreach to your clients and customers.
Closing Thoughts

With the world embarking on a gradual transition towards creating a more sustainable and greener planet, we should be reminded that we are still a long way from where we need to end up. We should be more environmentally conscious and recognise that each of us has a role to play — simply because it is our responsibility, a moral obligation, so to speak.
That said, it all can start from our day to day routine — like, re-looking into the way we dispose of our coffee grounds. We hope that this blog piece could at least provide you a 'fresh' perspective towards coffee grounds, as well as the impact it brings to our environment. In contrast, if they are repurposed properly, the wonderful products made from coffee grounds are equally unique and innovative — with an eco-friendly twist.
Regardless of the type of promotional or corporate gift ideas you choose, it is best to keep them useful, purposeful, and impactful. Never lose sight of the overall purpose of your corporate swag (gift): to leave a memorable impression of your target recipients. Put a little thought and effort into the gift items, you will be surprised by the impact it can bring to your brand's presence. If you are looking at incorporating sustainability into your marketing campaigns, speak to us and our team is ready to spruce up your gifting experience.
But, before that, cheers to the coffee beans loaded with energy! Happy International Coffee Day in advance.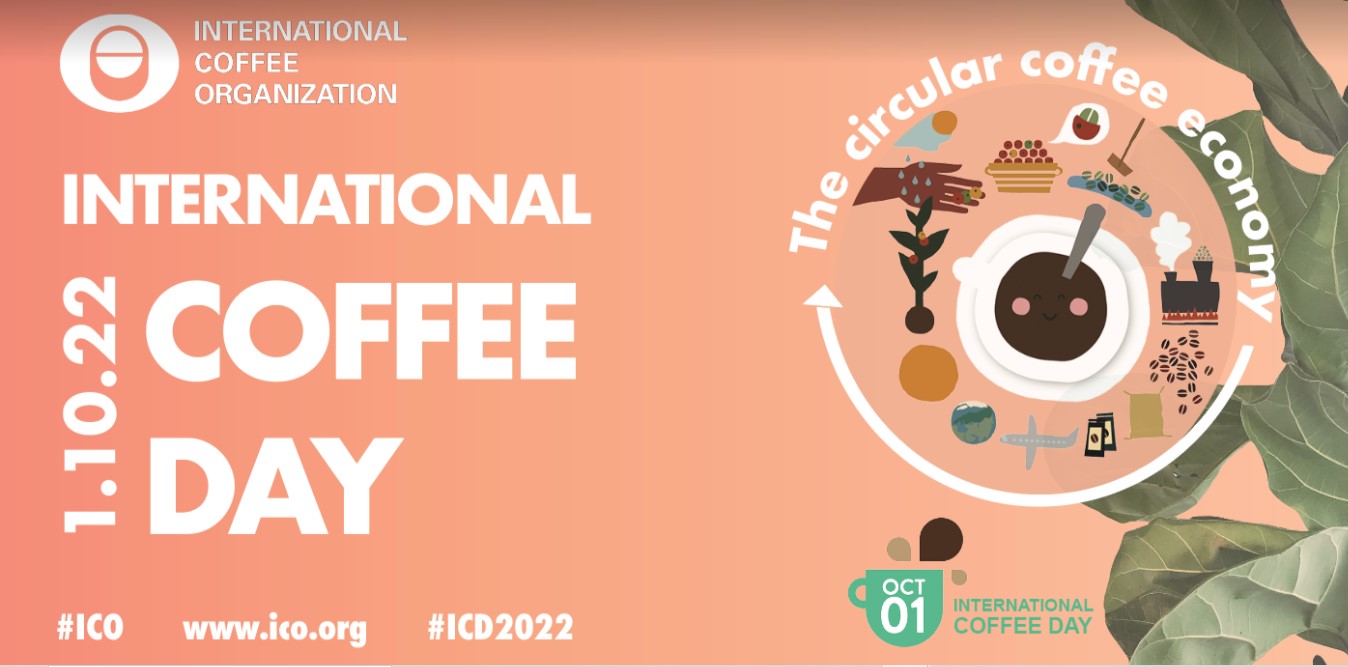 Image credit: ICO
More sustainable marketing with eco-conscious gift alternatives to promote your business:
#DYK: How Sustainable Is Bamboo — Is It Truly Eco-Friendly?

Top 10 Eco-Friendly and Sustainable Gift Ideas for 2022
Eco-Friendly Wheat Straw Promotional Gift Products