What are Colour Changing products?
Colour changing products as the name suggests, are products that change colours when temperatures change. It has been extremely trendy amongst consumers due to its "magical" properties. Therefore, color changing promotional products are great marketing gift ideas that companies should consider for their next promotional strategy.
Colour changing promotional products are made of materials that change colour when stimulated by temperature, light, water and chemicals.
This article hopefully gives you a vision into how our innovative gift ideas can help your product or brand stand out.
What makes a product change colours?
A) Interactive Inks and Print
Thermochromic, Hydrochromic, Photochromic and Liquid Crystal Inks and Coatings have proven to be ideal for mailers, leaflets, game cards, children's stickers and collector cards, magazine covers, educational question & answer cards, on-pack/off-pack promotions, coasters and P.O.S material.
Thermochromic
Thermochromic or 'heat sensitive' materials change colour in response to temperature change. They appear as a solid colour, but when warmed, start to clear becoming almost clear upon reaching the target temperature. Once cool, they return to their solid colour state. It can be used on coaster, glass and ceramic mugs, as well as plastisol and water based textile inks for printing onto fabrics such as T-shirts.
Hydrochromic
Hydrochromic materials react to the presence of water. This ink is white in appearance but becomes translucent when exposed to water and then reverts back to a white state when dry. Hydrochromic inks can be used on interactive 'wet and reveal' game cards or water reactive t-shirts and umbrellas.
Photochromic
Photochromic materials change colour in response to exposure to sunlight. With photochromic inks you can create a range of stunning effects for promotional or fun applications that come alive with the sun. You can create eye-catching T-shirts which reveal colours when you go outside, and fun promotional products such as colourful UV light-sensitive stickers and cards.
Liquid Crystal

Highly responsive to temperature change, quickly changing colour reversibly as they are warmed or cooled. Liquid crystals can be used for a wide range of functions such as educational tools and touch sensitive applications.
B) Interactive Plastics
Due to their unique abilities, the temperature sensitive materials change colour as the temperature changes, or when it is exposed to UV light. Ideal products for using interactive plastic are frisbees, wristbands, sunglasses, toys and games, drinking straws and spoons, etc.
We have compiled a list of 12 eye-catching and creative colour changing products that you can use as your promotional gifts and corporate gifts.

Watch the video below to find out more.
Below are the products, click on the product links to send your enquiry to us.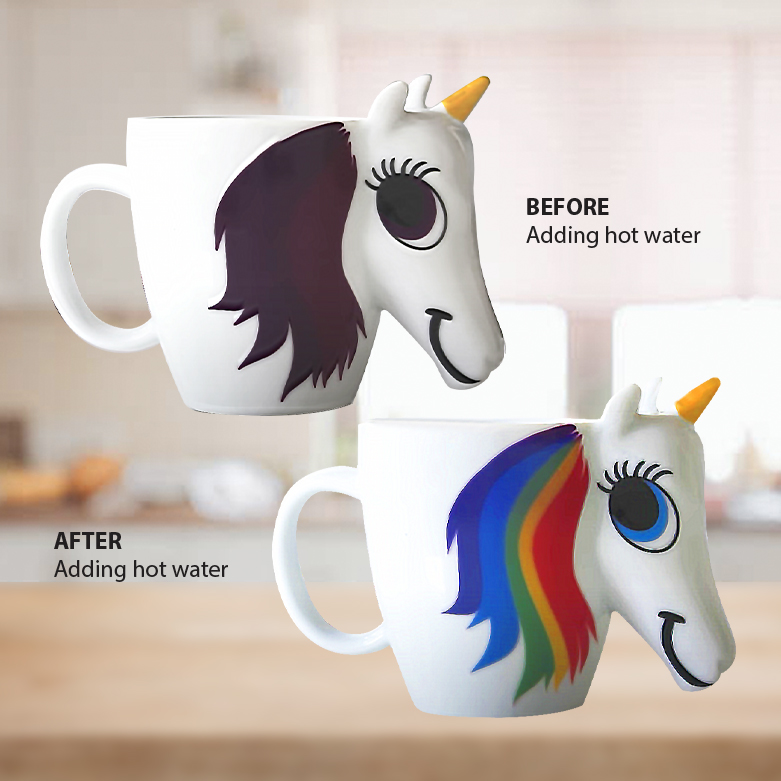 Just add hot water to this mug and the purple unicorn hair changes to rainbow as you sip your favourite drink! Fully customisable to own design; Creative marketing gift.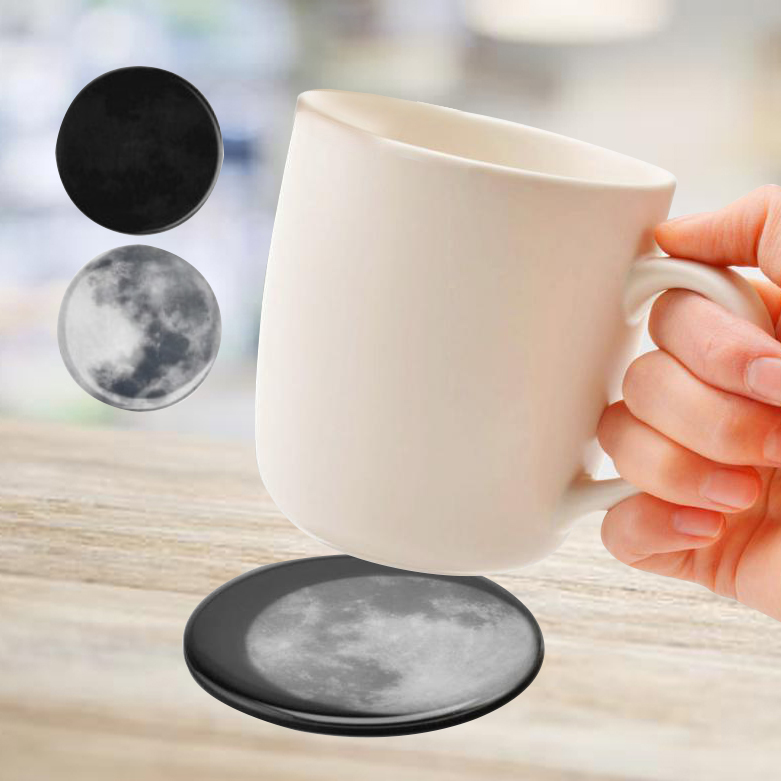 A black thermochromic ink with a higher activation temperature is screen printed onto a coffee coaster. The thermochromic ink becomes clear when heated by a hot mug, revealing the message or branding also printed on the coaster.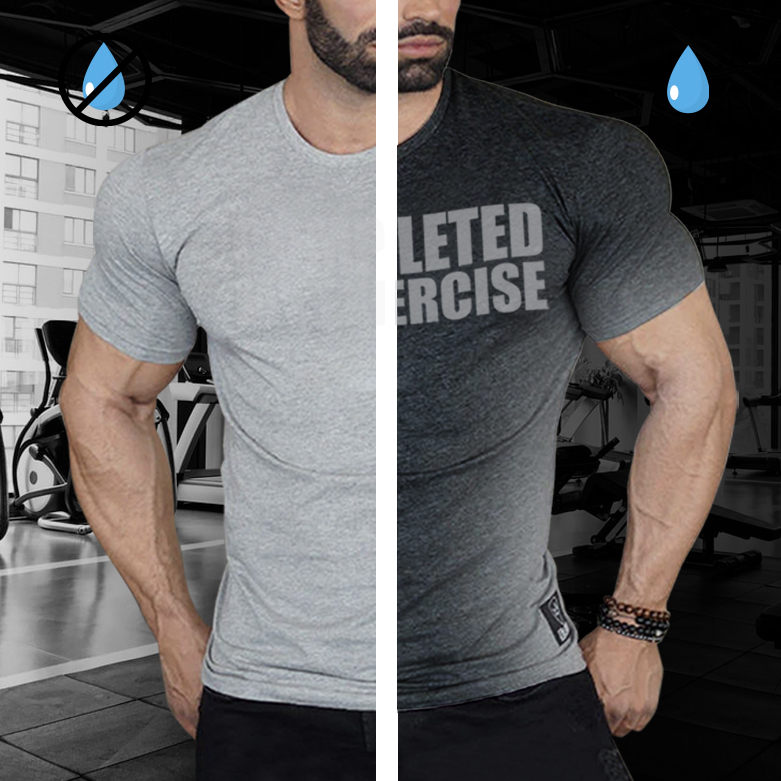 Printing is not visible when the textile is dry. The print appears only when the textile is wet (it can be water, sweat or any other liquid).
These sensory stress balls change colours when squeezed! Perfect for promotional gifts or employee gifts.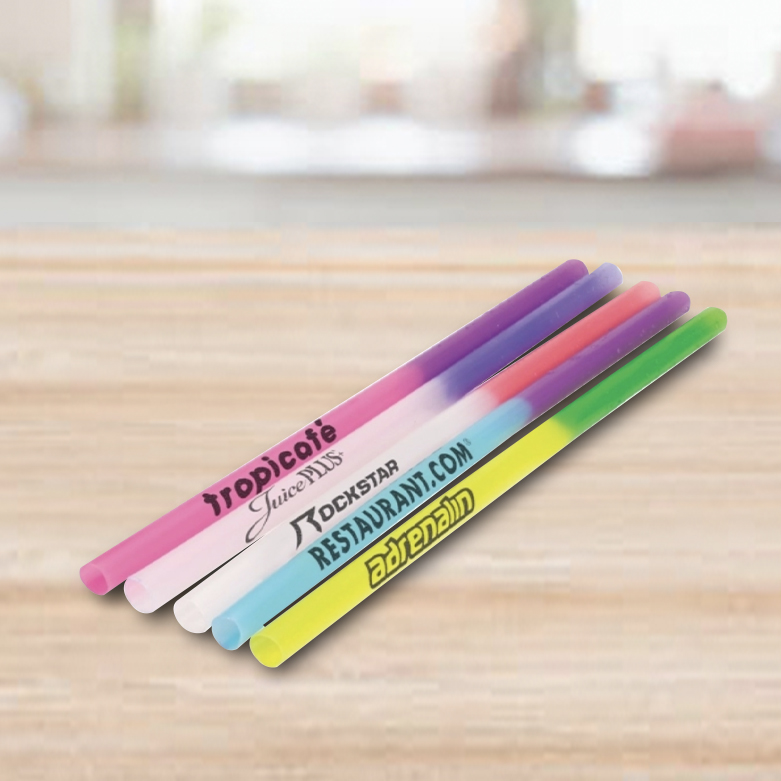 Customised drinking straw that changes colour when used with cold beverages. Interesting gift for event planners or marketers who are looking for out of the box ideas.

Colour Changing Stainless Steel Water Bottle (720ml)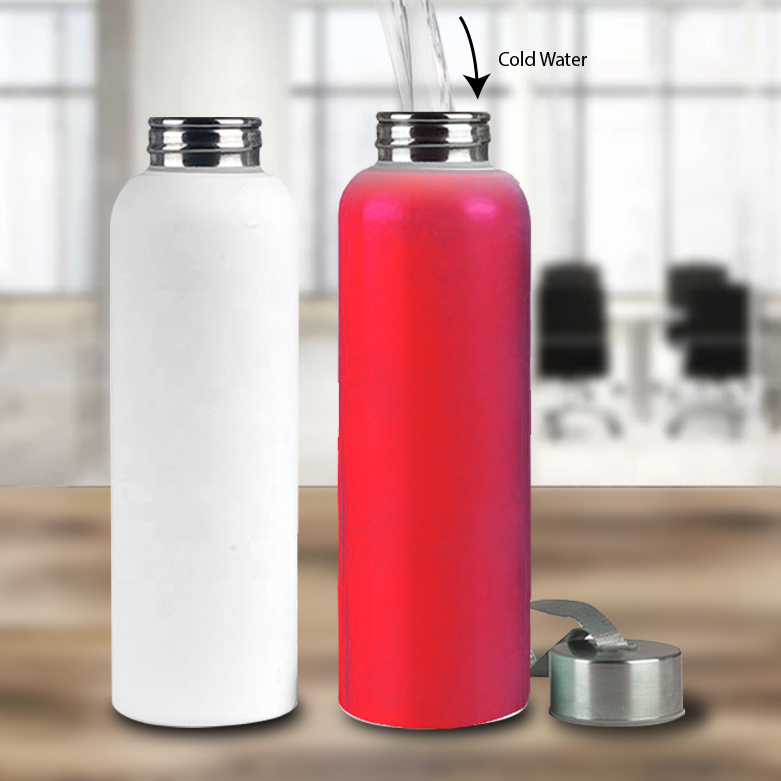 Watch the bottle change from white to your selected colour when filled with cold water! Big branding area. Wow your customer with this magical promotional gift.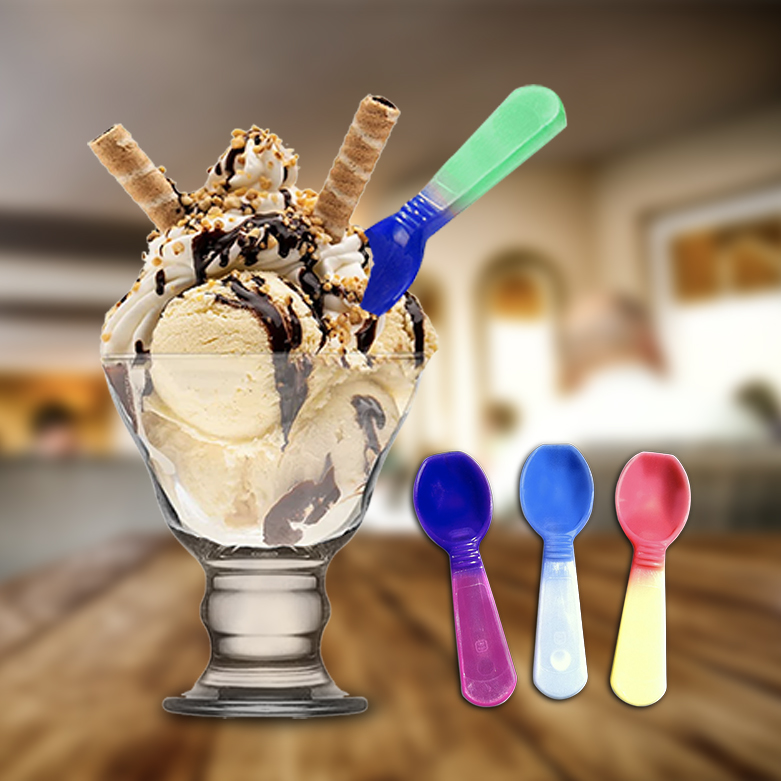 Watch the spoon change colour as you eat your favourite frozen treat.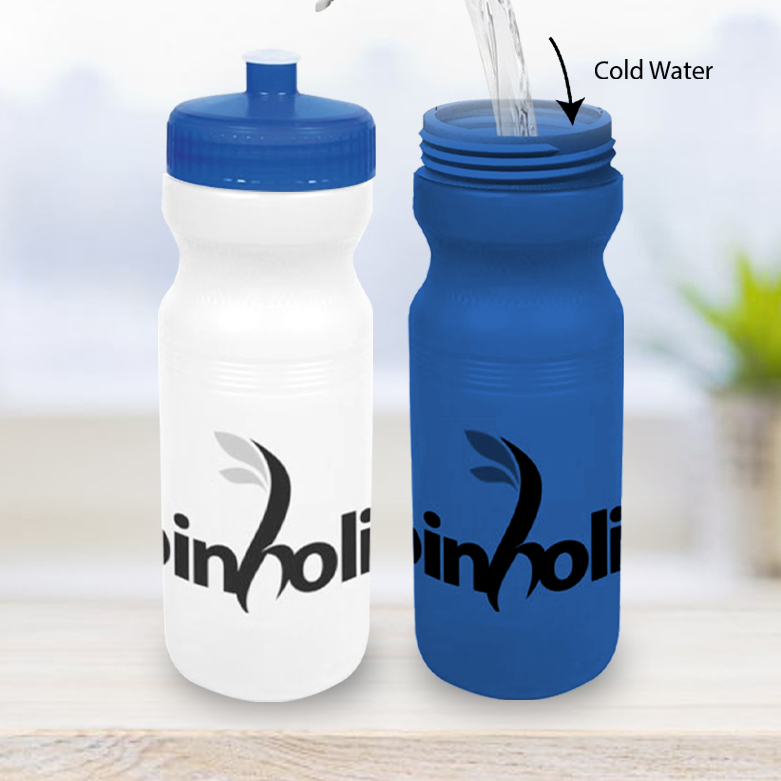 Bottle changes colour when filled with cold water! Frost colour and topped with a lid whose colour matches the colour that the bottle will adopt when cold.
When you pull these glasses out in the sun, they will change colour and impress others. Perfect event and promotional giveaway for this sunny weather.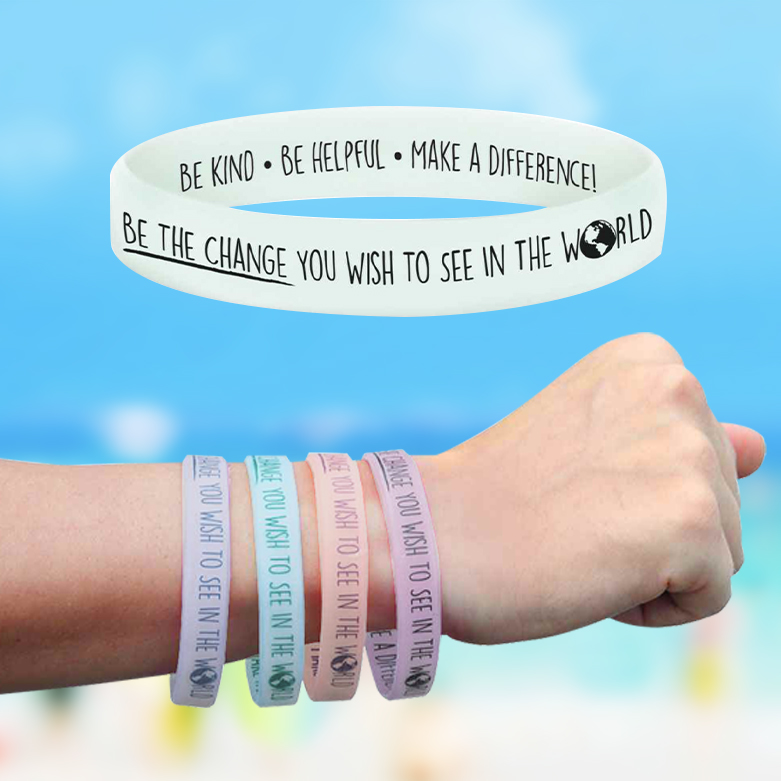 Advertise your custom message on Sun Fun Bracelet, that changes colour with sunlight.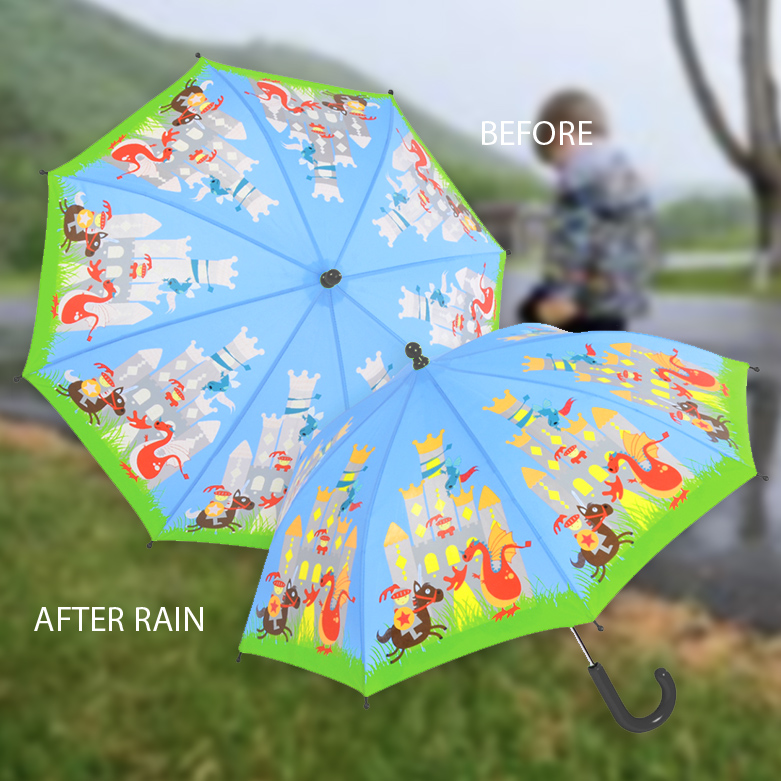 Umbrella that changes colour when rain water falls on it. A fantastic way to surprise someone or make someone's day brighter.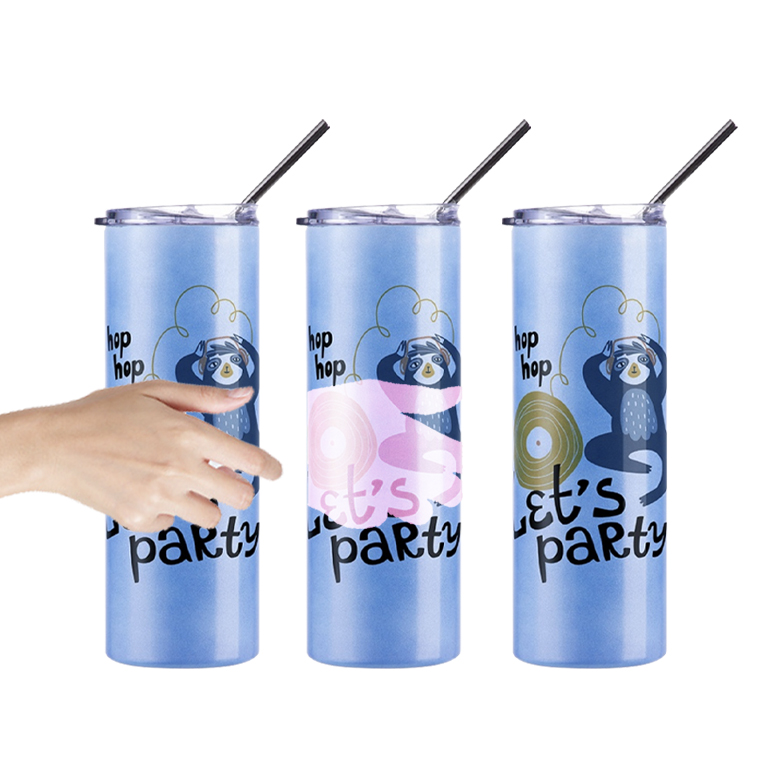 When you want your brand to be noticed, this colour changing tumbler is the perfect marketing gift. Definitely an attention getter.
Looking to develop and create custom made colour changing premiums and gifts?
DTC World is able to help you create the best gift for your corporate and marketing needs to promote your brand, build customer loyalty and increase sales.
Contact us to find out how we can help to design the perfect gift for your clients, customers or employees.
Return to main Blog page.