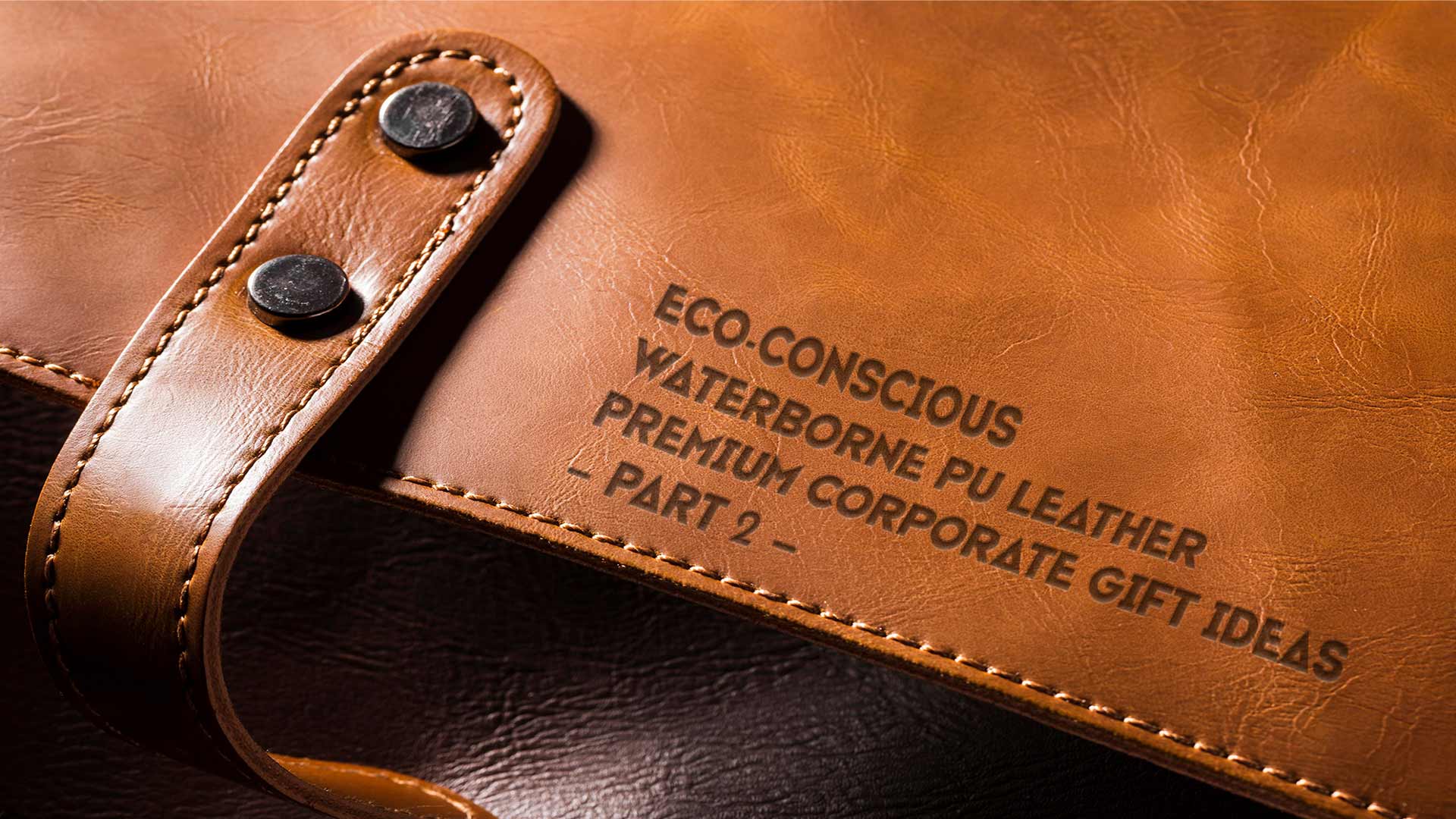 We're back with the second half of our two-parter blog series featuring premium corporate gifts made from the sustainable alternative to real leather, waterborne polyurethane (PU) leather. Previously in Part 1, we discussed some of the different types of synthetic leather, and the key benefits of this eco-conscious material that is fast becoming the preferred choice among marketers and brands in driving their marketing (as well as gifting) campaigns.
As leather products become older, the leather can become dry and brittle. And knowing how to care for your leather products could keep them looking good for a longer time. Before we dive into Part 2 of our waterborne PU leather series, let's take a look at some of the tips to care for your leather products.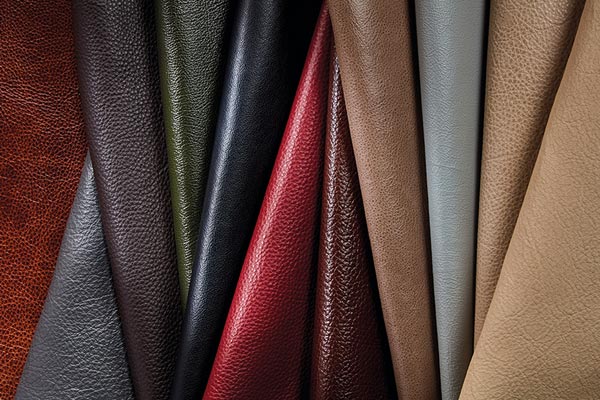 Pebbled, distressed antique, or smooth are some of the types of texture to choose from, on top of the various colours and shades of a synthetic leather. Image credit: Sherborne Upholstery
One thing is apparent more than ever — businesses are going green, and eco-friendly marketing is coming along for the ride. Just in case you haven't had a chance to go through the Part 1 of our waterborne PU leather-made premium corporate gift ideas, here's the link for a quick recap!
Retaining the look and feel: Tips on how to care for your synthetic leather

To some, caring for leather goods can be a little daunting. And we know just how incredibly durable leather is when given a little attention and care. In a nutshell, proper care for your leather items boils down to two main concepts: keeping them clean and making sure they are kept dry.

NOTE:
# Faux leather 's a non-porous surface; therefore, most stains will sit on the top.
# Don't let it get too dry. The material can crack if it is left over dry, or exposed to hot, humid temperatures.
Synthetic or faux leather can even be longer-lasting compared to real leather. Unlike real leather, synthetic leather doesn't form a patina (lustre) over time. As a result, the faux leather surface will start drying up — end up, cracking and peeling after a few months of purchase. (We would also need to take into account the quality of synthetic leather used for the finished goods.) In addition, synthetic leather is sensitive to staining; hence, requires regular cleaning to keep it squeaky clean.
To take care of faux leather, you must clean and condition it in a specific way. How you clean your vegan leather determines its durability.

Regular mild cleaning

– Use a simple mixture of water and detergent (as vegan leather is made with a plastic coating, it is already waterproof.)

– Wipe it off with a damp cloth.

– Do this step every few months to remove dirt or oil.





Make sure it is dry

– Make sure to use a soft piece of (non-abrasive) cloth to avoid any tear or crack.

– Wipe in small circular motions.

– This is a crucial step because faux leather is made of PVC or some other kind of synthetic fabric (which will either shrink and distort, or melt).




Leather needs conditioning, too

– The leather conditioner acts as a layer of protection for your leather goods from harmful rays.

– Conditioning also puts a clean shine on the faux leather.

– Applying leather conditioner helps boost the water-resistance of your faux leather goods.




Keep it away from direct sunlight and heat

– Too much heat can cause melting, burning or discolouring of the material.




Protect your leather products with a little care and effort, and you can keep them looking clean and good over the years. Image credit: buffalojackson.com
Green up your brand: Integrating green marketing into your marketing strategy
With the progressive rise of green marketing, many brands and organisations are not sleeping either on the need to change the way they operate — from production cycle to marketing strategies.
Sustainability marketing, or green marketing, is a practice that emphasises the environmental benefits of a product or service, which also reflects a brand's values. Aside from the environmental benefits, sustainability marketing is important because it helps brands connect to increasingly environmentally and socially conscious consumers (which is fast growing). Ultimately, companies can gain traction in the green market by providing consumers with alternative items that help them feel better about their influence on the environment.
With all that said, we are thrilled to share with all you brand owners and marketers yet another round-up of waterborne PU leather-inspired premium promotional merchandise or corporate gifts ideas to boost your marketing efforts. Check them out!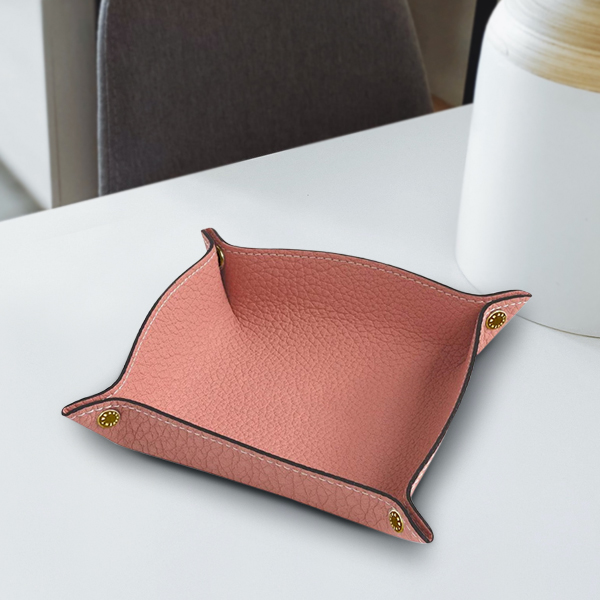 Eye pleasing with effortlessly sleek design for neat storage of your coins, cufflinks, watches or keys. Whether you use it in your living hall for keys and loose change, or next to your bed for your glasses and trinkets — this leather valet tray is sure to decorate your space with its elegant eco-friendly leather exterior. The buttons can be opened to flatten the tray for easy packing, should you want to take it with you on your travels. To make this premium gift truly special and exclusive for your clients, add a personalised logo with an embossed logo.
Waterborne PU Leather Mouse Pad

Surf around smoothly — and sustainably, with this eco-friendly leather mouse pad. Ergonomically designed with an elegant minimalist vibe that allows you to glide your mouse smoothly, while looking classy and sophisticated. Add an embossed logo or a customised text to give it an exclusive touch, as it exudes that classic, subtle look for your office or home desk. A great employee swag to make the onboarding experience a more memorable one for all your new hires.
Waterborne PU Leather Stationery Pouch


A stylishly practical pencil case that is perfect to store all your stationery essentials. Large and durable enough to make sure your writing utensils stay protected, it is an all-around leather stationery case which you can personalise by adding an embossed logo or text.
Waterborne PU Leather Lanyard Card Holder


The perfect lanyard card holder to carry around your ID card while looking classy and chic. Comes with an adjustable strap, as well as featuring a transparent window for clear viewing. One can easily store multiple cards while keeping them protected from dust and rain. The retractable reel shell has a smooth, good texture, while its nylon role is easily retractable — allowing total flexibility and convenience. Perfect for daily use; for residents, office employees, students, etc. Customise it with an embossed logo for a personalised touch.
Waterborne PU Leather Minimalist Card Wallet


One way to be green when travelling is travel light, pack light — and opt for public transport. This compact and stylish travel companion has ample storage for all your essential cards and receipts. An attractive travel accessory for both men and women, this minimalist card wallet is perfect for daily use, wherever and whenever you want. Ample front and back area for embossing company logo or text to give it a personalised touch, this card wallet will be one of the premium corporate gifts your clients adore.
Waterborne PU Leather Magnetic Buckle Card Holder


A compact holder with magnetic buckle to ensure all your essential cards are stored safely when you're on the move, especially during travel. Multiple storage slots to keep your ID cards, credit cards, etc. Easy to carry and convenient, you can always add an embossed logo to make this a personalised premium gift for your clients or customers. Multiple colours to choose from, too.
Waterborne PU Leather Pocket Card Wallet


A slim, compact and stylish card holder and wallet to store all your essential cards and receipts. Perfect for daily use, wherever you are. The wallet also has ample front and back area for embossing company logo or text to make it a personalised, premium corporate gift for your clients. A selection of classy and sophisticated colours to choose from.
Waterborne PU Leather AirTag Keyring


No more hassle trying to locate your valuables, especially when the day's load gets overwhelming, or when you're travelling. Pair the tracker to your iPhone, and fret no more when you wish to track your misplaced umbrella, backpack, etc. The leather keychain fits snugly over the AirTag, so you don't have to worry about it falling out.
Waterborne PU Leather Bi-fold Travel Pouch

Travel in a go-green style with this sleek and elegant travel organiser. Its bi-fold design allows perfect convenience and flexibility when accessing all your card essentials or travel documents. Available in various shades, add an embossed logo for a personalised touch that will surely impress your clients.

Waterborne PU Leather Magnetic Buckle Ladies Purse



A compact, elegant and sleek purse to store all your essential cards and money. Perfect for daily use, convenient especially when you travel. Its sustainable leather material keeps the surface water, stain, scratch resistant and durable. Ample front and back area for embossing company logo or text to make it a personalised, premium corporate gift for your clients.
Waterborne PU Leather Airtag Card Holder


Keep your cards and cash safe with this sleek and lightweight pocket-friendly card holder. Embedded with a compact silver dollar-sized tracker that pairs to your iPhone, you can effortlessly keep track of your valuables. Its handsome look and slim profile works with any personal style. A perfect gift that exudes a premium feel through its leather construction. Make it exclusive by adding an embossed logo.
Waterborne PU Leather Minimalist Passport Holder


Travel in style with this minimalist passport cover that comes with additional card slots. Handcrafted from waterborne PU leather, this slimline passport wallet keeps your passport and other card essentials neatly stored in one easily accessible place. A premium gift that echoes a meaningful reminder for your customers about sustainability (while globetrotting). Include an embossed logo or a personal text for that exclusive finishing touch.
Closing Thoughts
With the appetite for more environmentally friendly products on the rise — and companies attempting to meet it — vegan replacements are becoming increasingly popular. Nonetheless, it is equally important for businesses to understand the different types of faux leather or synthetic leather which are sustainable for the environment and less cruel than their animal skin counterparts; because not all fake leather materials do that.
We hope you've found the vegan leather insights we've shared with you useful. If you love any one of the waterborne PU leather gift ideas we have compiled in this article, just put our team to work. Let's discover how these sustainable and innovative ideas and approaches can be incorporated into your brand, your business — to create more meaningful (and evergreen) connections with your customers.
Towards a more sustainable future
At DTC World, our focus on sustainability is an ongoing and exciting journey. Over the last year, we have strived to accelerate the pace and strengthen our efforts: our sustainability strategy, and all our actions with regard to our workforce, the planet, our communities, and through responsible business principles. We are delighted to receive the 2021 EcoVadis Platinum medal — as it recognises the continuous effort of our entire organisation in realising our sustainability strategy.
This award demonstrates our unceasing commitment to sustaining our environment, while keeping our social responsibility close to heart. We are proud to be leading the industry in these areas. Learn more about DTC World's sustainability initiatives in the 2021 Sustainability Report or on our website.

For more eco-friendly gift ideas to spruce up your corporate gifting campaigns:
Impress Your Clients With These Amazing Sustainable Leather Premium Corporate Gift Ideas — Part 1

Top 9 Sustainable Gift Ideas That Will Turn Your Coffee Grounds (Thrash) Into Treasure

#DYK: How Sustainable Is Bamboo — Is It Truly Eco-Friendly?
Eco-Friendly Wheat Straw Promotional Gift Products
Take Corporate Gifting Up A Higher Level With Unique Leather Gifts!