There are plenty of marketing tools which you can go for, in establishing better engagement with your customers. However, going for something long-lasting, practical, and versatile would be a better option. This will truly help make a dent in solidifying your business profile (in our humble opinion).

Gifting drinkware is something so common that it is undoubtedly one of the first options that pops up in one's mind — whether it's a housewarming gift for a friend, an employee swag or a corporate gift to foster relationships. Never out of style, the options of promotional custom drinkware, from mugs to tumblers and flasks, are endless — serving as one of the most substantial tools to market and promote your brand through various platforms.
Due to its easy customisation — in selecting the shapes and colours — the possibility to add that 'personalised' touch — via print or laser engraving — to ensure maximum brand exposure is boundless, too.
Message in a bottle

In recent years, with all the buzz and frenzy surrounding sustainability and eco-friendliness, companies are gradually exploring greener alternatives when it comes to gift ideas — to #breakfreefromplastic. That said, understanding and having the right knowledge about the source of the materials is one of the many key considerations towards the 'plastic-free' initiative, too.

We place significant importance on the 'end-to-end' approach, which we strive to achieve at DTC World — from the materials we source to the manufacturing of the products. (You can always read more here, about our company's fair bit towards the worthy cause of a greener planet. Alternatively, just give us a buzz — and we'll fill you in, on the eco-friendly gift choices you can explore.)

Now, consider how essential a drinking glass is in your kitchen. From your favourite cuppa to kickstart your Monday morning, to the chillax wine towards the end of a workday — one can never have enough mugs or cups. Our team has put together a series of elegant drinkware gift ideas that echoes both practicality and durability — perfect for any occasion — to stir up your next marketing campaign. Bottoms up, let's go!
1. Welcome onboard!

Welcoming a group of new hires? Why not give them a memorable and exclusive 'welcome onboard' gift to kickstart their journey in the organisation? Include a branded tumbler among other goodies in the welcoming gift — which they can carry along with them when they run errands, when they head to the gym, or during a short break at the office pantry. Sounds like a good moving advertising, no? You could always engrave a personalised message or include the company logo on the steel tumbler or coffee mug.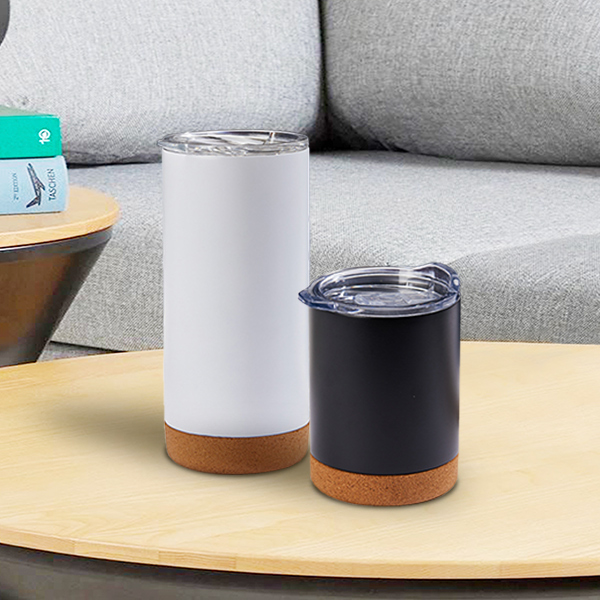 Enjoy your favourite beverage on-the-go with this sophisticated easy grip tumbler. Attached with an eco-friendly cork coaster to prevent scratching or annoying sound. Keep the planet in mind when you brainstorm your next giveaway idea with this tumbler option.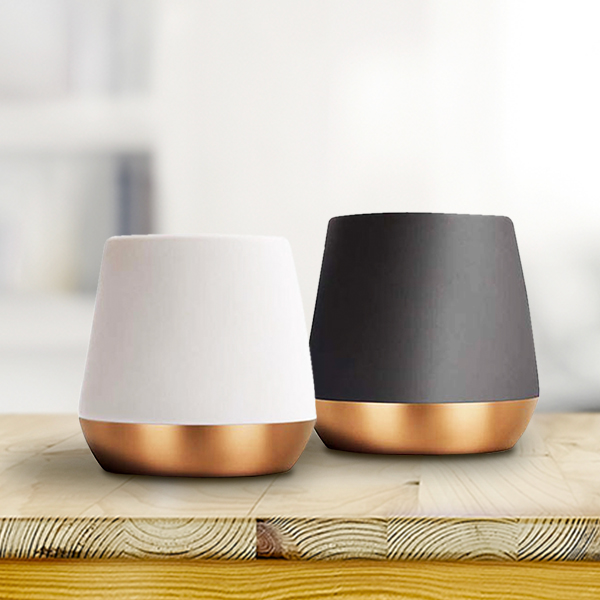 Simple, yet classy and sophisticated. This double wall ceramic mug truly justifies what it means by less is more. Its heat-resistant wall lets you enjoy your hot cuppa without getting your hands burnt. A sleek copper bottom complements the overall look, making this mug the perfect, if not coolest, business gift.
Fun Facts and Benefits of Cork:

Cork is biodegradable and recyclable.

Not a single tree is cut down during cork harvesting.

The thick bark of cork oak trees acts as a protective barrier against fire and heat.

Harvested cork trees absorb 3 to 5 times more CO2 than non-harvested trees.

Cork trees help to conserve oil by providing protection against wind erosion.
Source:
1. "Cork screwed? Environmental and economic impacts of the cork stoppers market" (A WWF Report, May 2006)
2. https://100percentcork.org/why-cork/good-for-the-environment
2. Impress and attract new potential clients
Searching for new clients, but don't know how to open that door? Sending a '
hello' gift bag to potential clients can go a long way. Let your branded steel tumbler or ceramic mug be the centrepiece of the gift bag. This simple touch point and gesture can take you from getting 'ghosted' by prospective clients to quickly turning them into real clients. The personalised touch could even strike a conversation starter with new clients
.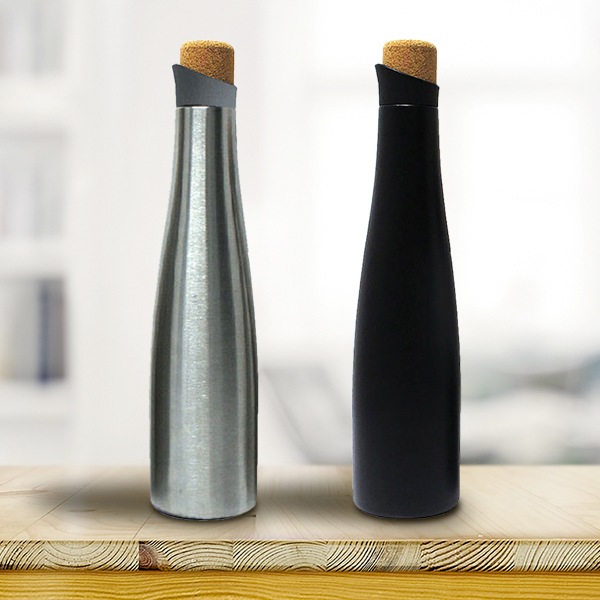 Sleek and innovative, this double-wall stainless steel vacuum bottle k
eeps your favourite beverage at the most suitable temperature all day long. Suitable for all seasons, its screw-on cork lid design keeps it leakproof. Comes with a large imprint area for a personalised company logo or message, it makes an elegant gift option for your marketing campaign.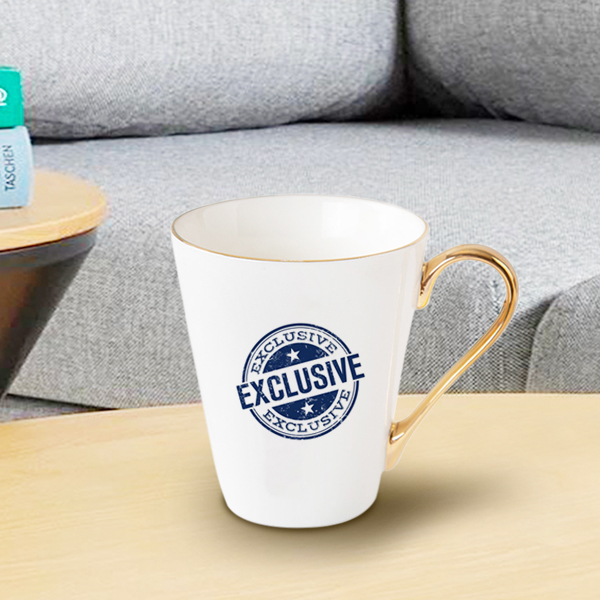 Simple yet durable, the gold rim and handle surely adds a touch of classic elegance. Impress your clients with this high quality ceramic mug as your next corporate gift idea
— and you'll surely stay close to their heart, each time they take a sip.
3. Thank clients with a 'wow' gift basket
We all know how hard it is to gain a new client. Yet, maintaining the relationship is another piece of the puzzle. While the explicit purpose of a customer 'appreciation gift' is to extend your gratitude — to show you care — it also serves another motive: to market your products and brand. The trouble with sending 'thank you' gifts is sometimes figuring out what to send. And you can't go wrong with a unique drinkware that says 'thank you' to your clients. A nice gesture like this could keep your clients happy — hydrated — and loyal to your business.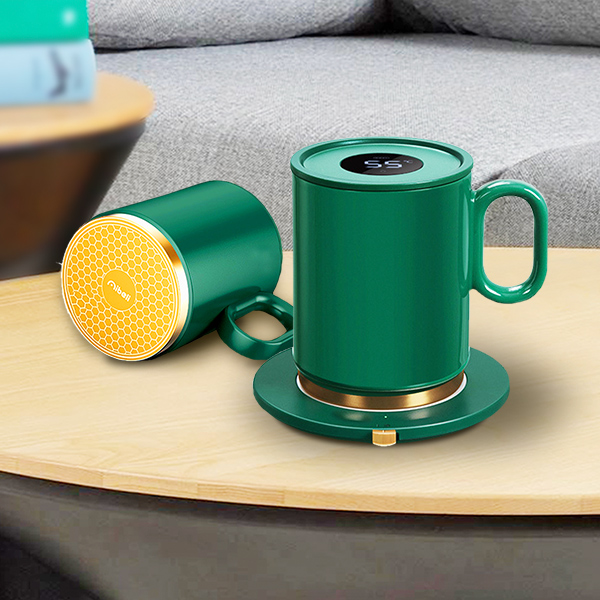 Keep your hot cuppa at the perfect temperature — the way you like it, with this smart mug. Ergonomically designed to fit comfortably in your hand, enjoy every sip of your favourite beverage till the last drop. Made from high-quality, toxic-free ceramic, its forest green finish makes this an elegant and unique gift for your employees and clients.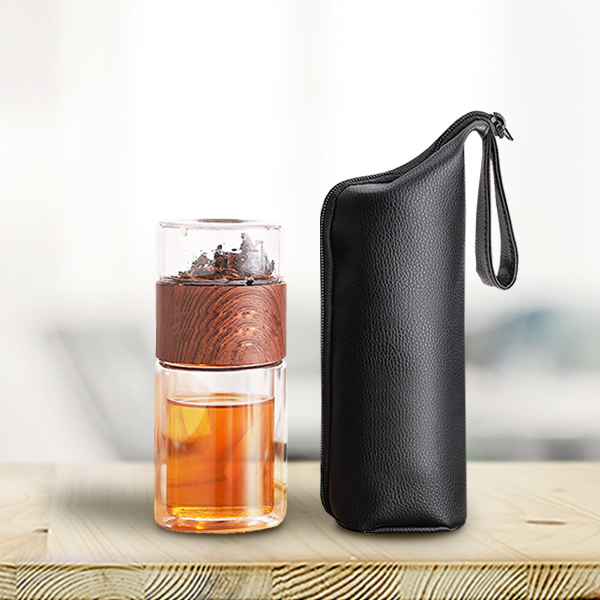 Soulfully designed to keep your tea savouring moment pleasant, even when you're on the go — this leakproof travel tea infuser tumbler is made of double wall borosilicate glass. Comes with a sleek protective leather sleeve to prevent breakage, this gift would surely help you stay top of mind with your clients all year long.
4. New fresh takes at trade show opportunities
Conventional pens and notepads at trade shows are so yesterday. Why not swap them out for branded cups and
mugs —
which can be filled with other promotional products? Firstly, the size of your display on the table is bound to attract visitors to your booth. (As the saying goes, the bigger, the better!) Secondly, it's about time to entice your audience with brand-new (and unique) drinkware at trade events, won't you agree?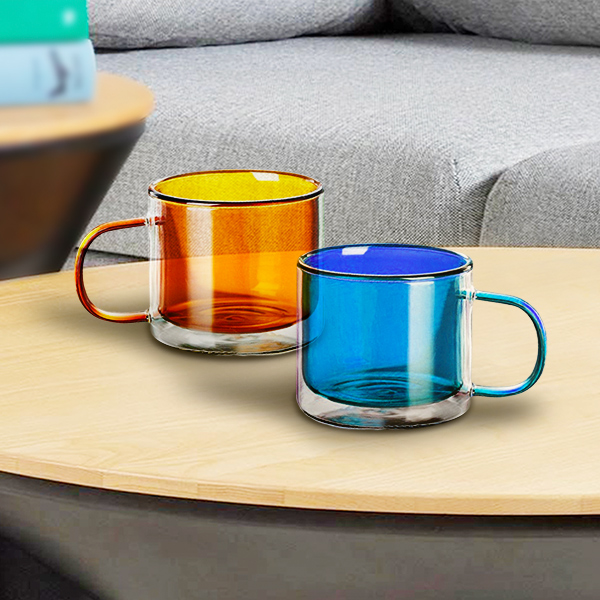 Distinct yet functional, t
his glass mug is perfect for any beverage — whether it's water, tea or a hot cuppa. Available in assorted gorgeous, vibrant colours, the mug holds approximately 250ml. Add your company's logo and it makes a brilliant gift for your customers.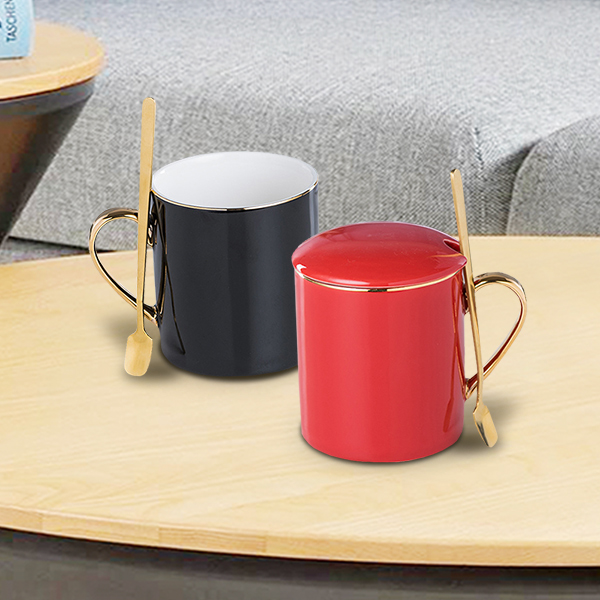 Durable with a touch of simple elegance, this high quality ceramic mug makes an excellent corporate gift choice for any marketing campaign. Its large imprint area caters for a personalised message
or a company logo.
5. Quench thirst while on-the-go
Staying hydrated is essential; using single-use plastic bottles is not. Hence, enters the sustainable easy-carry tumblers that look nice on the outside AND keep liquid well insulated on the inside. Whether it's design, function, and durability, these ethically designed reusable drinkware ideas are the perfect choice for your home use, your next trip, or anything in between!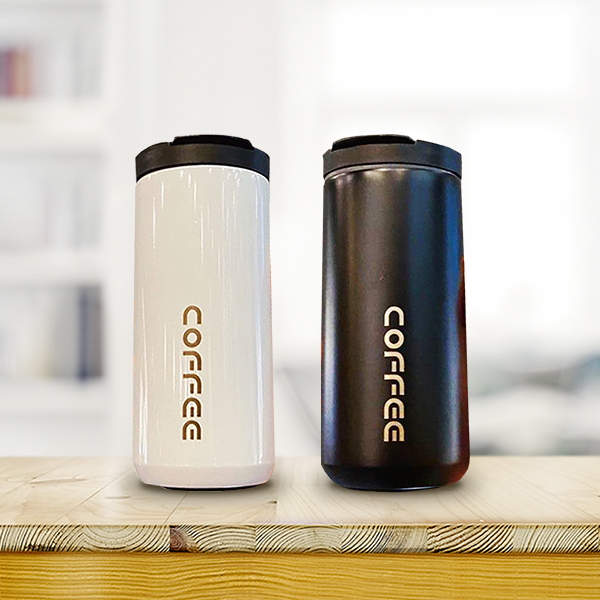 A classic tumbler that never goes out of style — keep your favourite beverage stored in the right temperature (up to 6 – 8 hours) even when you're on-the-go! Anti-leak and BPA free, its spill-proof flip lid is easy to use; while its silicone base provides the tumbler an anti-slip base. With capacity options of 400ml and 500ml for you to choose according to your needs.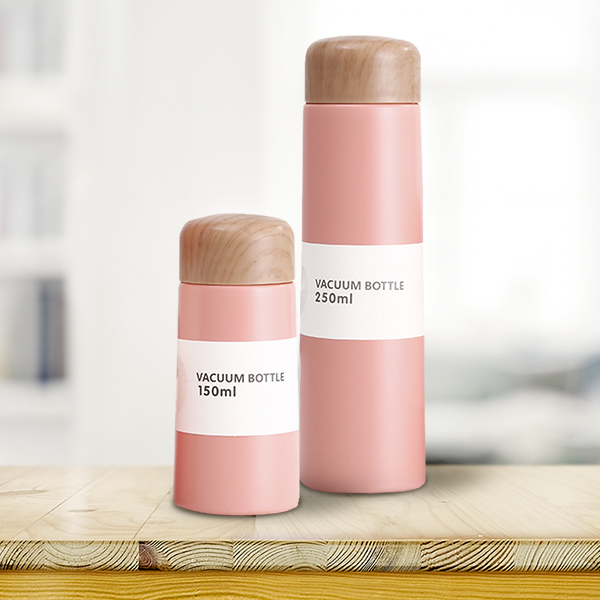 Its stainless steel material keeps rust at bay. Designed with full vacuum insulation technology for superior heat retention, this convenient hand-held flask keeps your drink hot (or cold) even when you're on-the-go. A stylish addition to your corporate swag.
While you look for drinkware ideas that offer unique and attractive designs; it is equally important to take a moment to understand the materials sourced to produce them. If you want branded drinkware that not only promotes your brand, but also sends out a healthy message about being staying hydrated, sustainable and stylishly sophisticated —
contact us so you can see the products for yourself.
Love one of the drinkware ideas above? Can't wait to see even more promotional drinkware options? Just put our team to work and let us walk you through on all the potential possibilities drinkware can be incorporated into your next marketing campaign.
For more ideas and inspirations to kickstart your marketing campaigns: