Brands and businesses are constantly finding ways to reach more customers — enticing them through attractive promotions and offers, in hopes to retain them for as long as possible. In today's competitive business landscape, it's essential to find effective ways to promote your brand and stand out from the crowd. One powerful tool that can help you achieve this is promotional drinkware.
These questions are probably echoing at the back of your mind. So, how will promotional drinkware do all that? People carry their water, coffee and other beverages everywhere they go; on desks, in cars, at the gym and at home. That's what makes drinkware gifts so powerful. Whether you're looking to increase brand awareness — or simply provide your customers with a practical and stylish item — custom drinkware is an excellent option. Nonetheless, it's important to incorporate eye-catching and visually attractive designs into your custom drinkware in a way that accurately represents your business or brand. In this blog post, we'll explore:-
Why

promotional drinkware is a brilliant choice for your marketing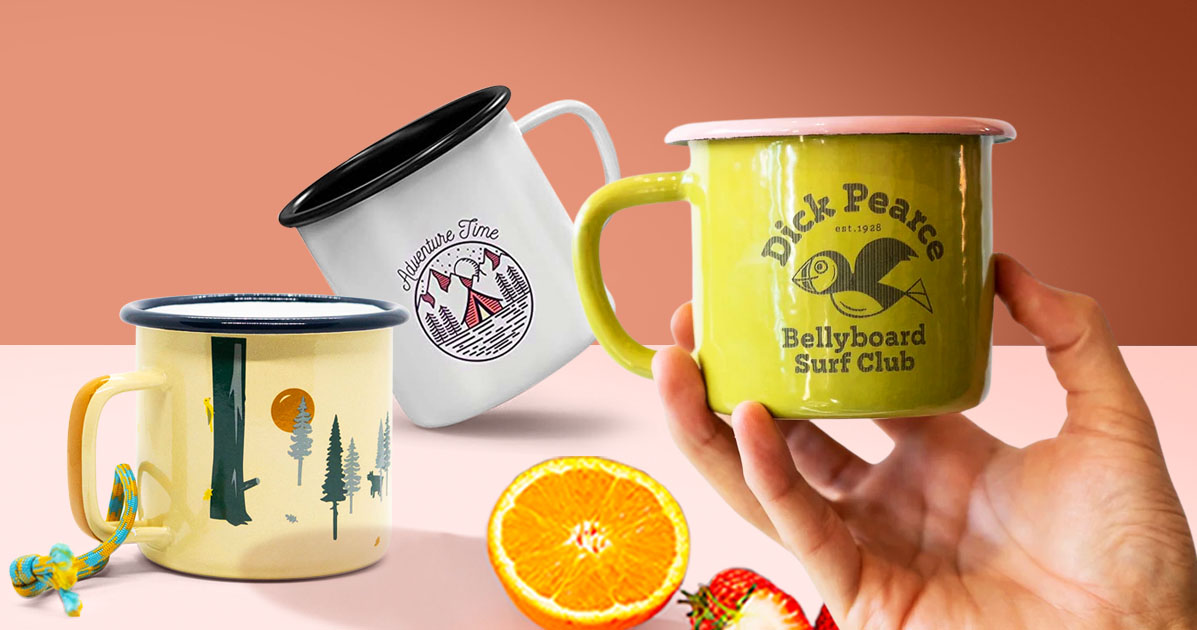 An attractive design quickly elevates your sipping experience in this enamel mug. Its high usability easily makes drinkware a popular promotional gift idea among brands and businesses. Image credit: DTC World
Promotional drinkware offers a range of advantages that make it a smart choice for businesses looking to increase brand visibility, and engage with their target audience. If you need convincing, here are some key reasons why you should consider investing in your promotional drinkware for your next campaign:

Practical and versatile
Drinkware of any kind — tumblers, coffee mugs, glasses, cups, etc. — is a practical and versatile item that is used daily by people of all ages. Promotional drinkware serves a functional purpose, making it highly valued by recipients.
High retention rate
Research shows that more than 75% of consumers retain promotional drinkware. With a gift that has high usability, your brand message will be consistently in front of your audience — providing long-term exposure and reinforcing brand recall.
Cost-effective
Compared to traditional advertising methods, promotional drinkware provides excellent value for money. With a low cost per impression and a high retention rate, it offers long-term brand exposure at a fraction of the cost of other marketing channels.
Brand exposure
With its ample space for customisation and branding, you can effortlessly add your logo, brand colours, on top of a unique design to ultimately create a mobile billboard that showcases your brand wherever it goes. This exposure can significantly increase brand recognition and attract new customers.
Positive association
By associating your brand with high-quality drinkware, you create a positive perception of your business. People often form emotional attachments to their favorite drinkware — which can lead to increased brand loyalty and customer satisfaction.
Unique inspirations: Selecting your

ultimate

promotional drinkware for your brand
The type of drinkware you choose can have a significant impact on how well it represents your brand. Consider the purpose of the drinkware and how it will be used. Are you looking to create travel mugs or sports tumblers for on-the-go customers or exquisite wine glasses for special occasions? Each type of drinkware can represent your brand in a unique way, so it's important to select the right one for your needs.
A Cup and Glass for Every Cuppa
Aluminium Cups
Colourful, fun and durable, these cool and Sleek Aluminium Cups are the perfect go-to cups for outdoor events, parties, and festivals. Its vibrant colour selections truly elevates your brand visibility through minimal customised touches on the cup's exterior. Stackable design for easy storage, definitely an idea worth considering. Image credit: DTC World
Retro Ceramic Mugs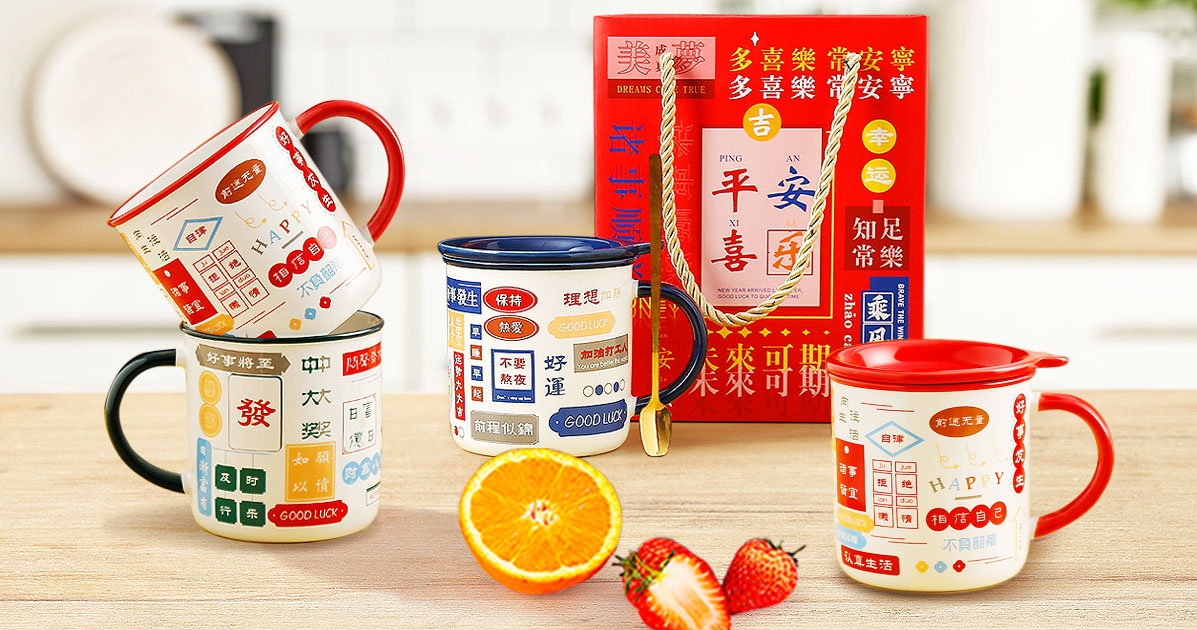 Mugs, like these aesthetically pleasing Hong Kong-themed Retro Ceramic Mugs, are one of the most iconic giveaways within promotional merchandise. From being ideal corporate gifts to a great retail seller, they appeal to a huge and varied audience. Image credit: DTC World
Double Wall Glass Mugs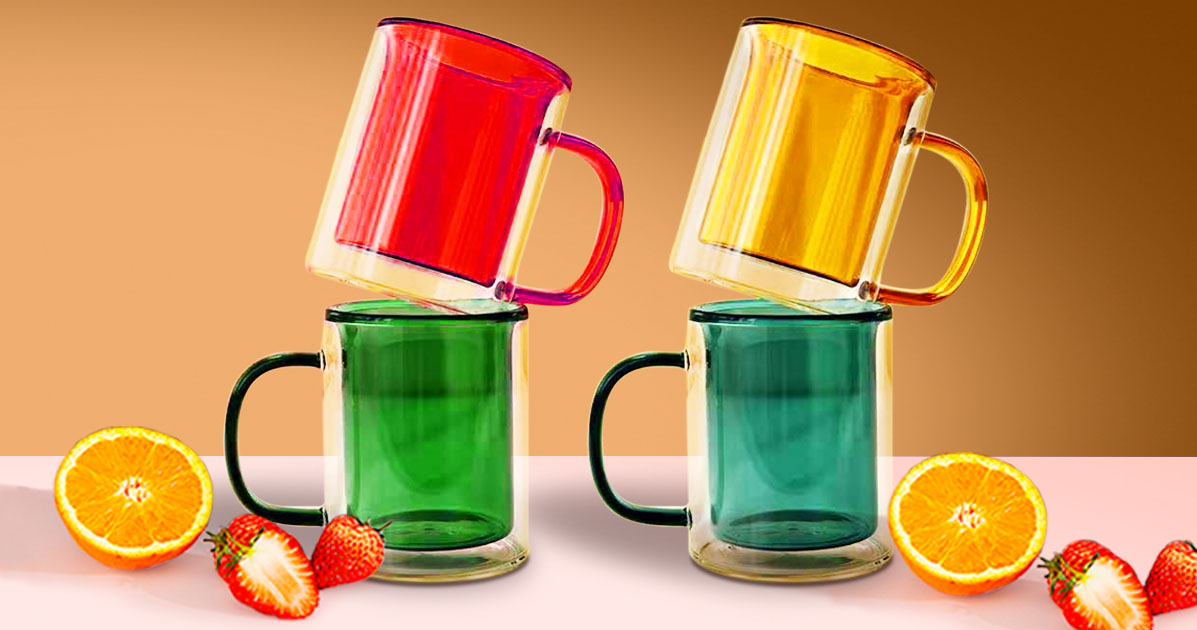 These assorted Double Wall Glass Coffee Mugs are perfect for any coffee lover. Heat-resistant and durable, the double wall design keeps your coffee hot, while the vibrant colours surely adds a touch of style. Image credit: DTC World

Your Perfect Travel Companion: Travel Mugs & Tumblers
Trendy Travel Mugs and Flasks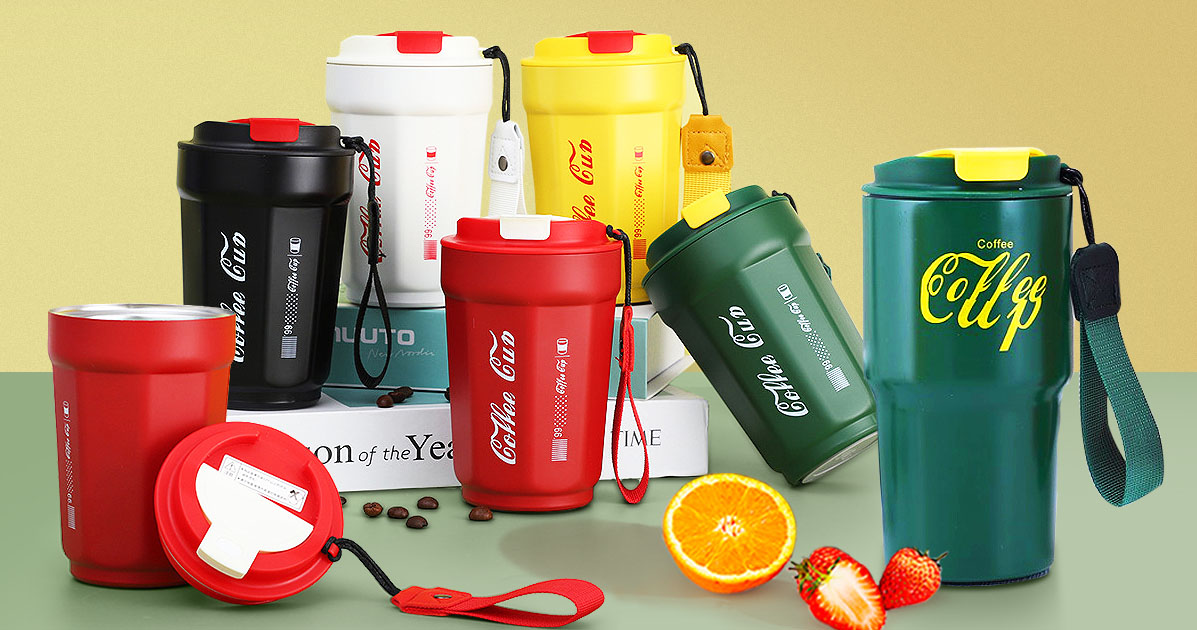 You know your customers would appreciate practical, functional — and good looking trendy travel mugs for their favourite beverage when they are on-the-go. This series of popular soda drinks-inspired travel mugs and flasks, like the (left) Can-Shaped Ceramic Tumblers with Straw and (right) Trendy Travel Coffee Cups with Strap are head-turning travel companions your customers would carry with them anywhere they go! Image credit: DTC World

Stainless Steel Bottles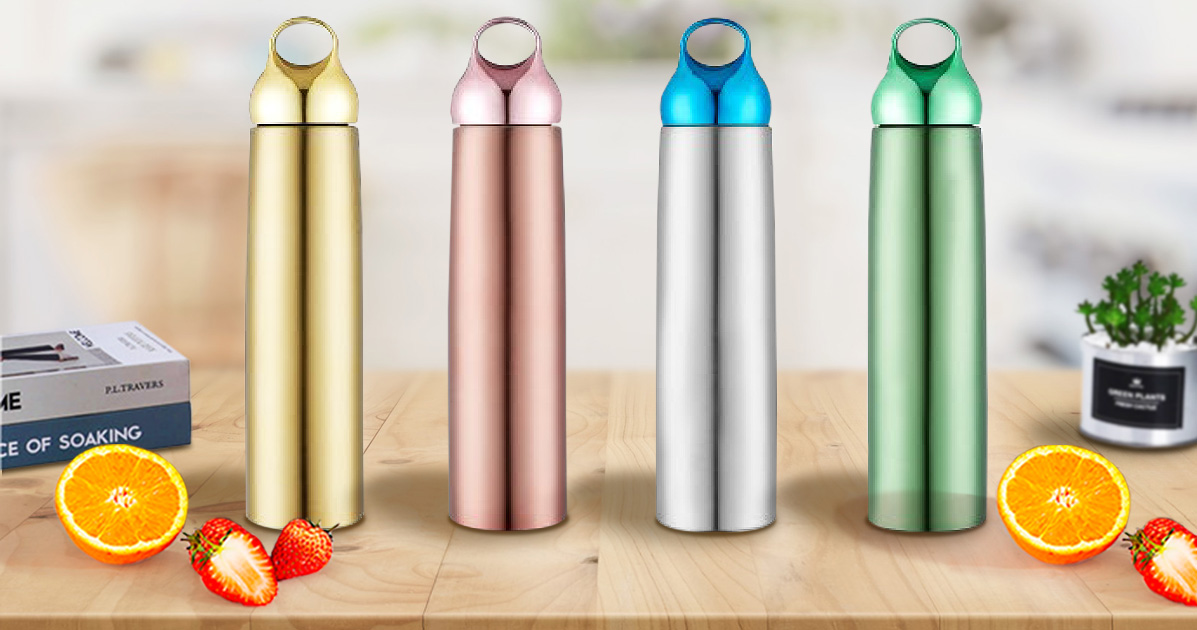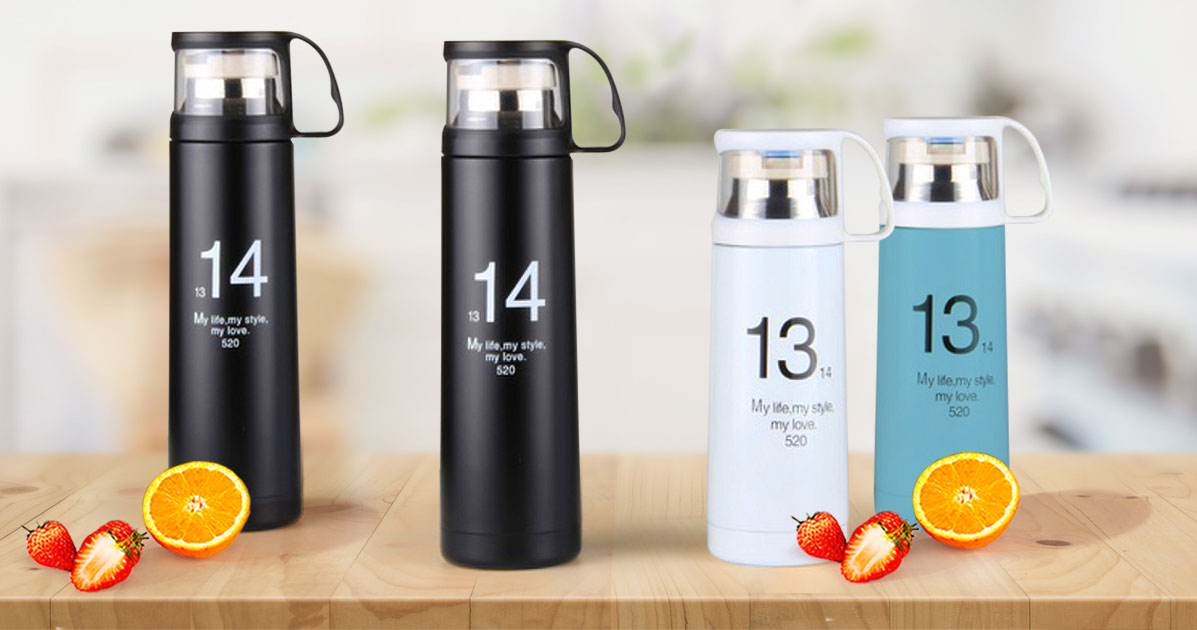 Incorporate promotional items like these (left) Metallic Stainless Steel Bottles with Loop Cap and (right) Insulated Stainless Steel Flasks into your giveaways list will surely add more buzz to your events and campaigns! Image credit: DTC World

Thermal Flasks for the Right Temperature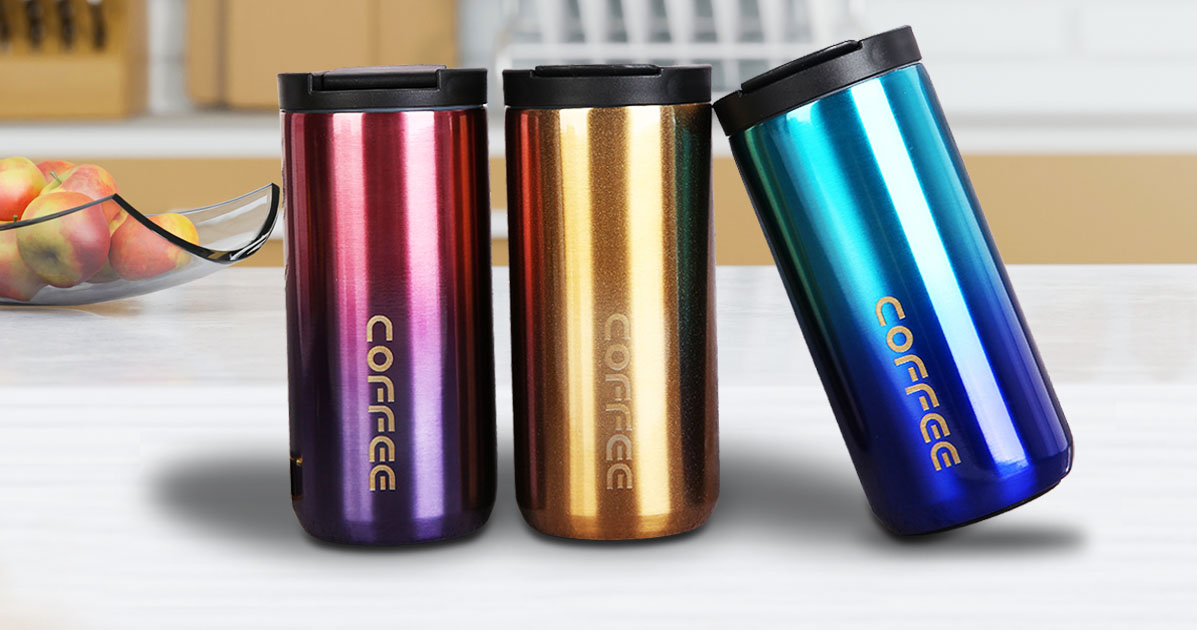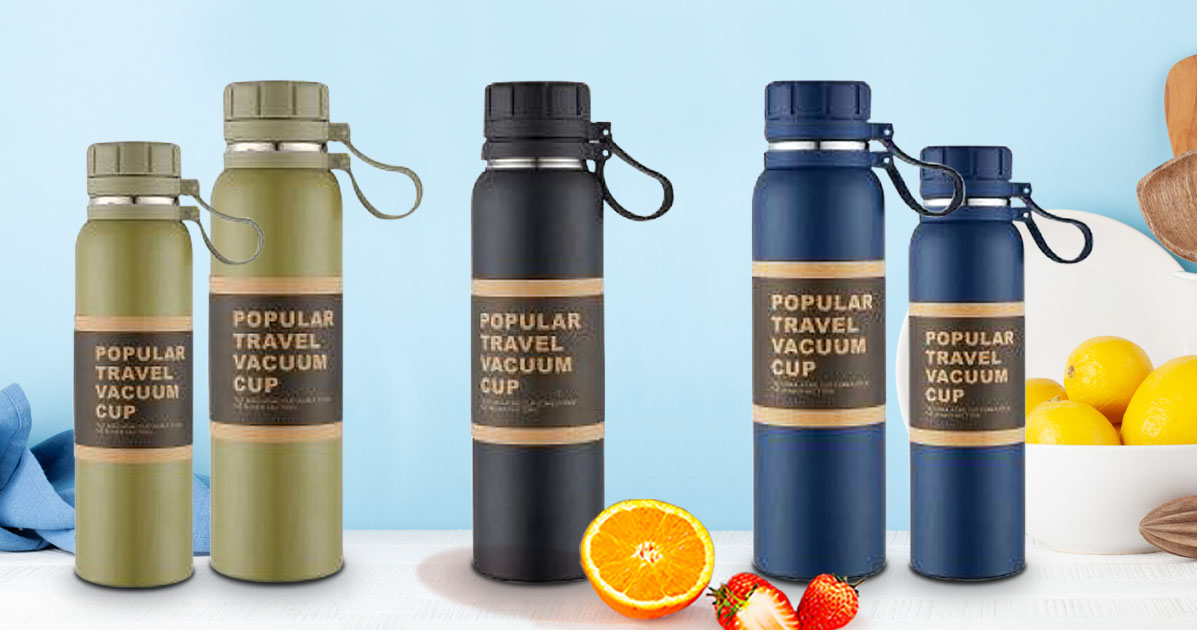 A Classic Tumbler (left) never goes out of style — anti-leak, BPA-free and anti-slip, it keeps your beverage at the right temperature, a perfect travel companion. And if you wish to opt for a slimmer design, the (right) Stainless Steel Thermal Bottle, too, can easily slide into your backpack — makes it great for travel, hiking or even daily commute. Image credit: DTC World

Injecting Green Message through Eco-friendly Drinkware
Glass Bottle with Cork Sleeve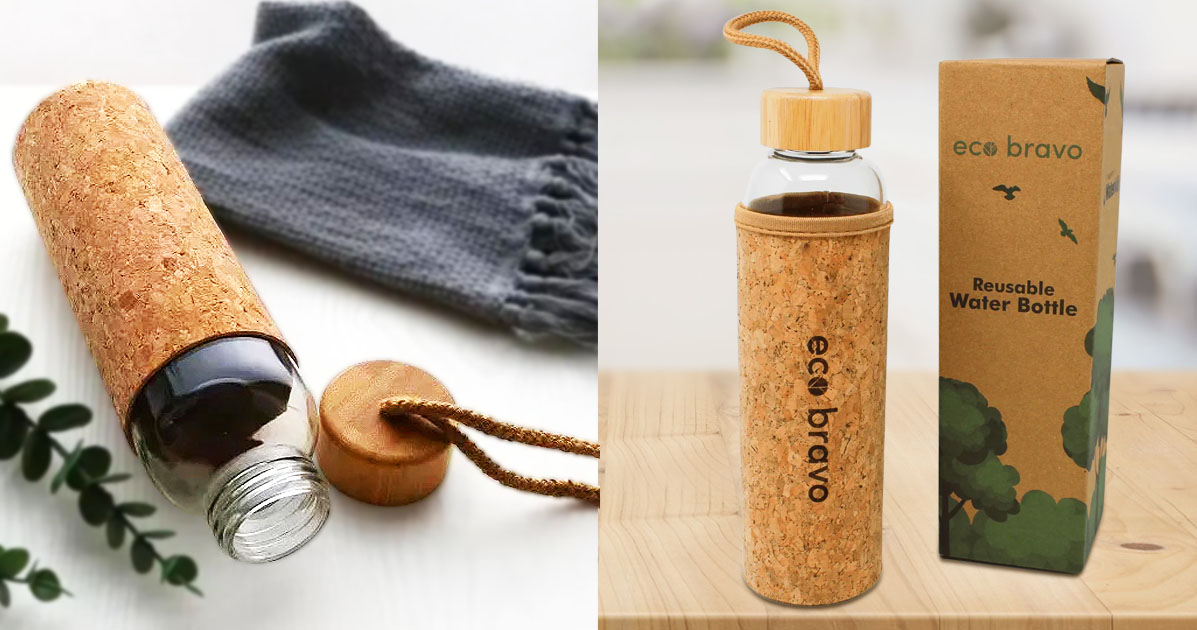 Wish to echo your brand in a green and sustainable way? Then, you could explore these eco-friendly promotional Glass Bottles with Cork Sleeve. Made from safe glass and cork material, we love the fact that this product is made with zero plastic. Its au naturel look-n-feel will surely complement any sustainability campaigns, making them just as desirable as other promotional gift items. Image credit: DTC World

Glass Bottle with Jute Sleeve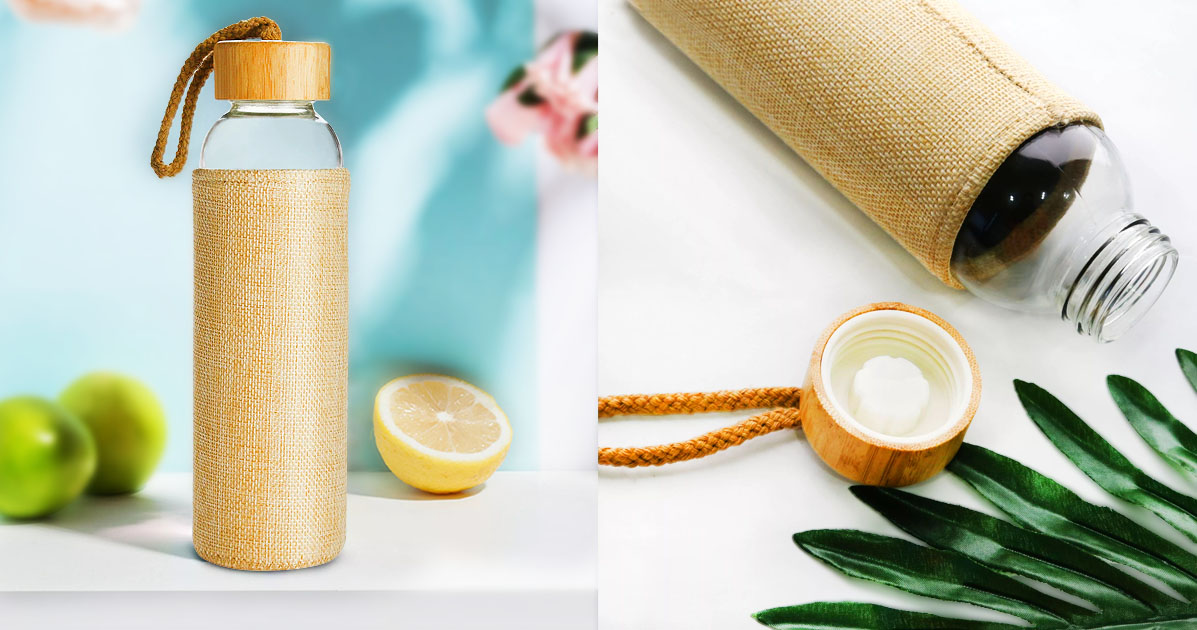 Here's another sustainable sleeve option to pair with your eco glass bottle. The colour of the Jute Sleeve is a highlight on its own. Certainly not a bad idea to reward your customers with an eco-friendly gift choice. Image credit: DTC World

Minimalistic Ceramic Mug with Lid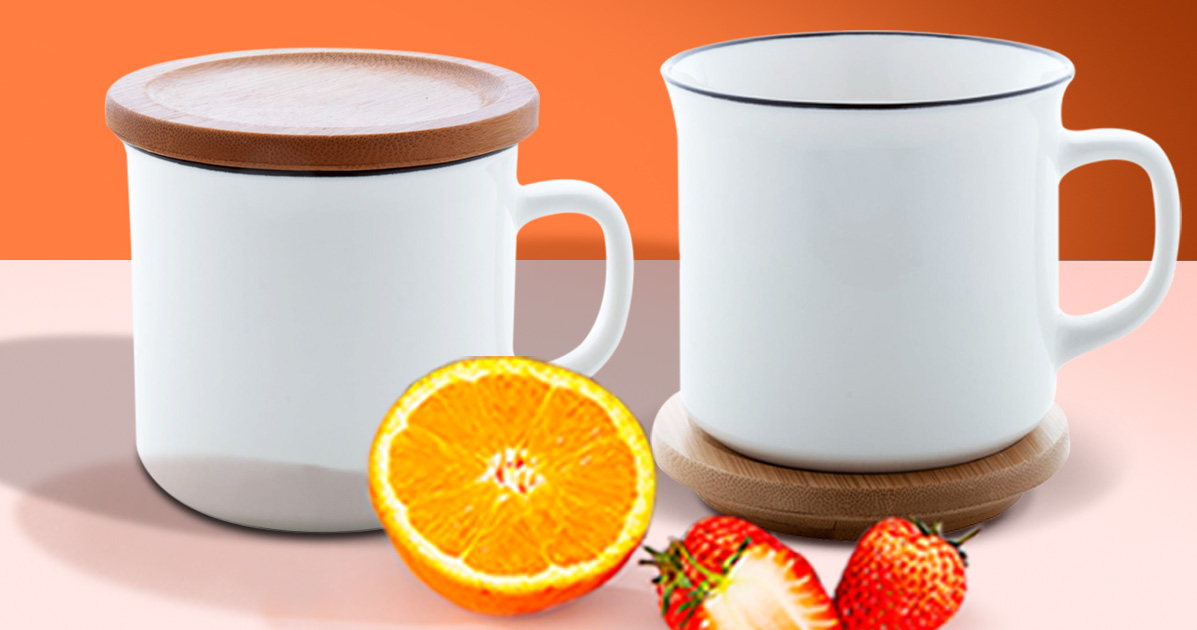 Fancy a less-is-more, yet equally durable, practical and good-lookin' promotional mug? This Minimalistic Ceramic Mug comes with a lid and an ample space to add those desired customisation touches to promote your brand and event! Image credit: DTC World

Glass Mug with Bamboo Lid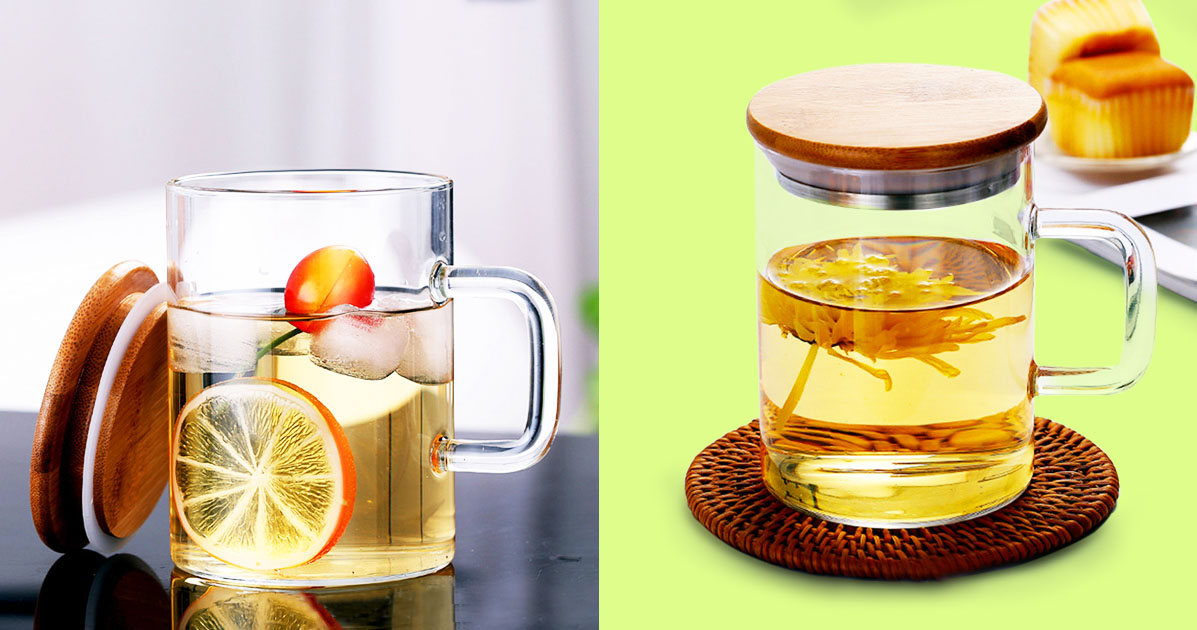 Minimalism with a touch of elegance. Here's another glass mug idea, featuring an eco bamboo lid, that elevates the whole impression you will leave on your recipients. Image credit: DTC World
Read more: With sustainability fast becoming a crucial factor in every aspect of our lives, many businesses are opting for eco-friendly alternatives to reduce their carbon footprints. In the sustainability series of our blog, we shed light on some of the most sought-after sustainable material options and ideas businesses can incorporate into their promotional gifts — echoing their green initiatives. Head to our Blog.


How-to
: Get creative and maximise your brand exposure with promotional drinkware
Any promotional drinkware with a logo is an effective promotional product that captures the attention of our consumers. It targets a wide range of markets, is long-lasting, and versatile. With a little personalisation, promotional drinkware can be used as corporate gifts for seasonal occasions, redemption prizes or incentive gifts at sales events and trade conferences. Likewise, it makes an ideal choice as an aided display to introduce your brand during a product launch event, or to accentuate the corporate brand for visitors to your company boardrooms and reception areas.
That said, before designing custom drinkware for your brand, it's essential to understand your brand's values, mission, and target audience. Consider the style, tone, and personality of your brand — and how it can be applied to the design of your personalised drinkware. Essentially, it's important to maintain consistency in branding across all platforms, including your custom drinkware.
Now, let's take a look at how you can add a healthy sip of branding power to your marketing.
✅ Customisation and Branding
Customisation is key when it comes to promotional drinkware. Branding elements such as your logo, colors, and tagline should always be prominently displayed on the drinkware. This will create a cohesive brand identity, and make it easy for people to recognise and associate your brand with the drinkware.
✅ High-Quality Materials

Invest in high-quality drinkware that reflects the quality and values of your brand. Durable materials like stainless steel or BPA-free plastic ensure that the drinkware will have a long lifespan — increasing the chances of repeated use and extended brand exposure.
✅ Campaign Giveaways
Consider hosting targeted giveaways or contests where participants have a chance to win exclusive branded drinkware. This can be done through social media campaigns, email marketing, or at events. By offering high-value drinkware as a prize, you can generate excitement, increase engagement, and attract new customers to your brand.
✅ Event Sponsorship and Branding
Sponsor events that align with your brand's values and target audience. Provide branded drinkware as part of the event swag or create custom drink stations where attendees can enjoy beverages in your branded cups or bottles. This will create a memorable brand experience and generate buzz around your business.
✅ Corporate Swag — Employee Engagement and Gifts

Don't forget about the power of internal branding. Provide your employees with branded drinkware as a way to promote team unity and brand loyalty. This can be done through employee appreciation programs, corporate gifts, or as part of welcome packages for new hires.

______________________________________
Closing Thoughts
Promotional drinkware offers a subtle yet persuasive way to establish and promote brand recognition for your business and company. Consumers give special attention to corporate drinkware as it allows them to indulge in activities for health and pleasure. Therefore, what better way than drinkware to integrate your brand into their daily lives.




We understand you are constantly looking for something distinctive, one-of-a-kind to enhance your brand visibility — and ultimately, elevate your sales volume. If you'd love to find out more about the promotional drinkware ideas we've shared in this blog to complement your upcoming event or campaign, just put our team to work — and our product and gift experts would be more than happy to fill you in.



Here's more ideas and inspirations to refresh your marketing campaigns: