As more and more companies use gift-with-purchase techniques to woo customers, we can see that this is a viable strategy for attracting customers. For years, cosmetic firms have taken advantage of Gift With Purchase promotions, with top names such as Clinique, Estee Lauder, and Lancome all participating for years. Unquestionably, this is a proven and true technique, right?
A gift with purchase is a great reward for customers, especially if they are already planning to purchase the item in question. It serves as an incentive for brands to encourage their customers to make a purchase. However, how can you determine whether or not a gift with purchase is worthwhile? When it feels like you're essentially giving away stuff for free, you might wonder when you'll start to see a return on your initial investment.
Entice buyers by offering them a gift when they make a purchase from your company using a gift with purchase (GWP) strategy, which has become increasingly popular. As a result, the gifts are frequently of equal or more value than the goods in order to raise the brand's value.
When businesses and brands give out free gifts to clients in exchange for their business, the free gifts can be anything from digital products to discounts to household items to lifestyle merchandise to nearly everything! The finest gifts are those that make your receivers excited and, more significantly, ones that they will want to buy again!
Below are some of the latest GWP Promotions In Action For the Month of December 2021 in Malaysia.
Nescafe - free Nescafe Spoon
Image: Shopee Malaysia
Receive free stainless steel spoons with purchases of Nescafe Kopi. The spoons are tastefully designed, appealing to the contemporary, and they are functional too, as you can use the spoons to brew and make the coffee for your enjoyment anywhere. The spoons can be reused repeatedly, thus making the gift more worth it to the consumers.
Click here to see Zespri Brothers Stainless Steel Spoons that DTC World has customised for Zespri for one of their promotional campaigns.
Send your enquiry to us if you are interested in customising stainless steel spoons for your promotions.
Subway & Coca-Cola - Jenga Blocks Stack Up Game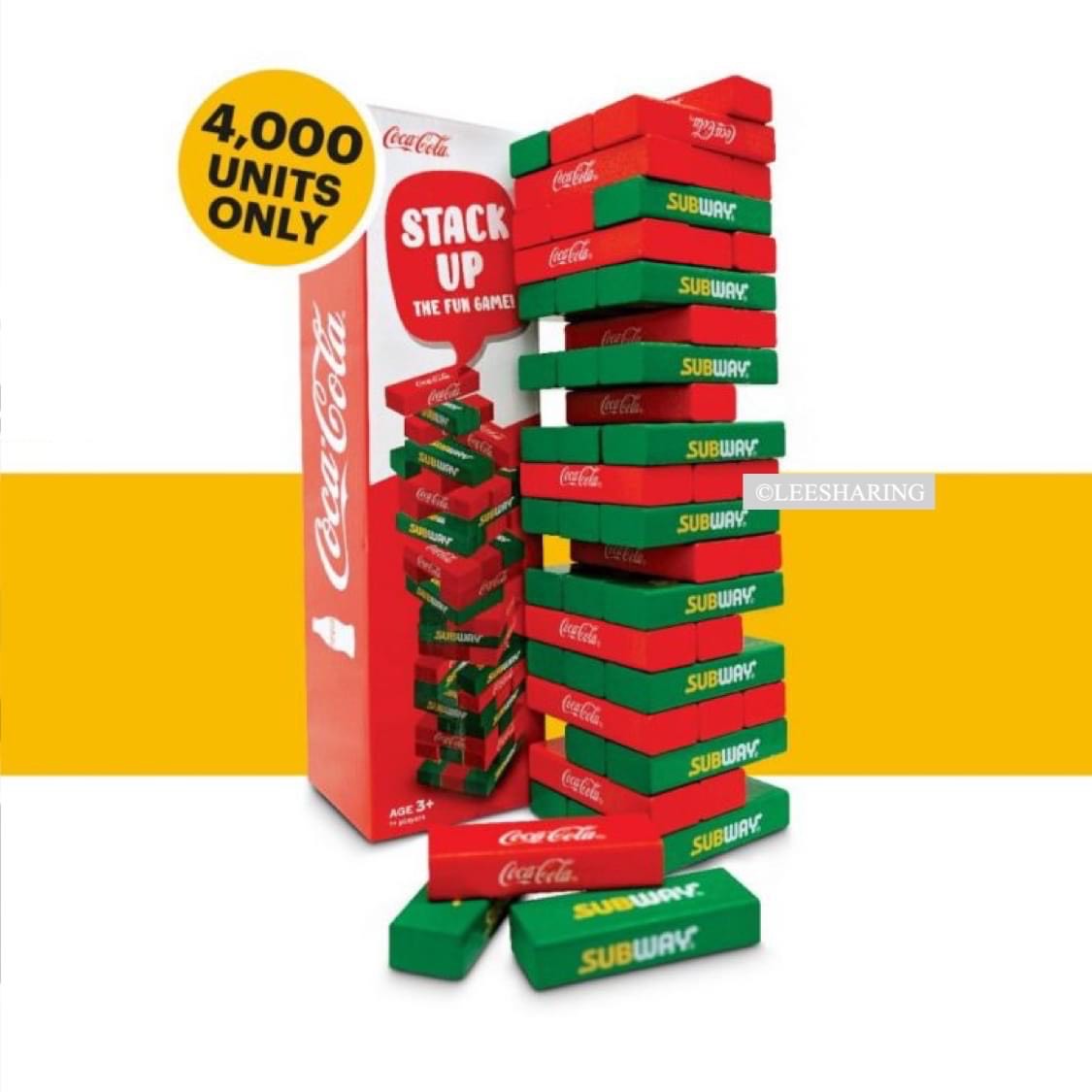 Image: @LEESHARING
We previously mentioned that GWP promos and deals can be used across numerous brands, which is true. This customised Jenga Stack Up block game has blocks that are specially made into Coca Cola red and Subway green colours, with the 2 brand names strikingly seen on the blocks. Seeing this game is almost akin to be reminded of the Coca Cola and Subway food & beverage.
This collaborative gwp marketing approach not only allows clients to save more money on specific brands but also exposes them to a variety of new product options that they may not have otherwise known about or considered. Moreover, it is becoming increasingly popular since corporations are attempting to spend their marketing resources more efficiently by providing consumers with freebies that can encourage them to spend more money.
View Wooden Tumbling Block / Stack Up Game on our website.
Vaseline - free Vaseline Resistance Band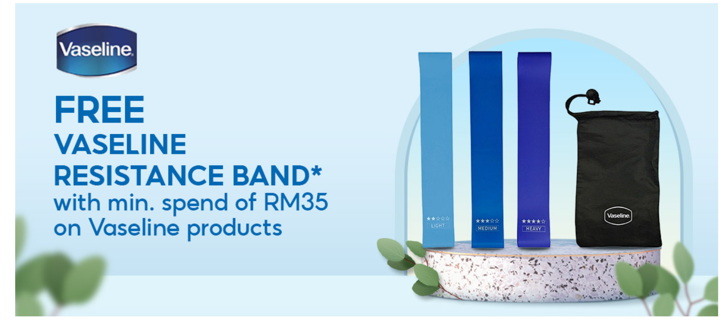 Image: Shopee Malaysia
Sports accessories are becoming a popular gift with purchase gwp promo gifts. In this Vaseline gwp promotion, with a minimum purchase of RM35 on Vaseline products, consumers are able to receive free Resistance Exercise Bands that can be conveniently packed in a pouch for easy storage.
P&G brands - free Fleece Towels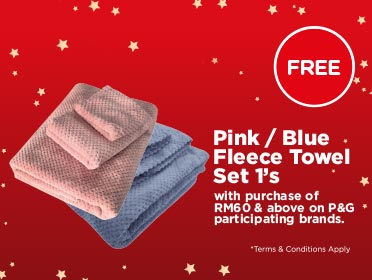 Image: Watsons Facebook

You can also consider giving away towels as free gifts. There are many types of towels, such as sports towels, bath towels, face towels etc. You can also select from different towel materials like cotton, microfibre and more! You can even customise the towels into your brand colours and print your logos on them. When customers use these towels, they will be repeatedly being reminded of your products.
Milo - Free Milo Gym Bag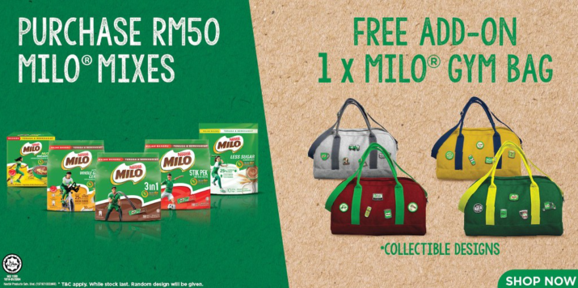 Image: Shopee Malaysia
Milo - Free Milo Canvas Bag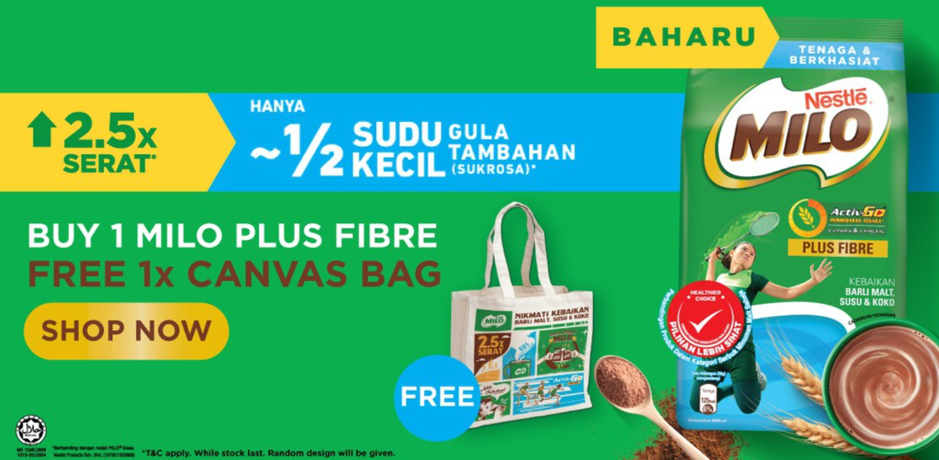 Image: Shopee Malaysia
Similarly for Bags as promo gifts. They may sound common, but there are numerous ways to differentiate them, and to let your brand shine, just like the Milo promotions above.
By types: Sports Bags, Travel Bags, Shopping Bags, Shoe Bags, Drawstring Bags, Beach Bag, Backpacks… …
By materials: Canvas / Cotton bags, Tyvek bags, Jute bags, Felt bags…… & more
Nestle Cereals - Free Outdoor Drawstring Bag


Image: Shopee Malaysia
Drypers diaper - Free Sprinkle Mat


Image: Shopee Malaysia
Diapers are a necessity for young kids and children. There are many brands of diapers out there available in the market. How to capture the parents' attention to your brand? One way is to offer attractive free gifts. Of course, many brands are having gwp promotions, giving away free gifts. So it is also important to offer free gifts that are unique and enticing to buyers.
Just like the Drypers gwp campaign shown above, the free Sprinkle Mat will serve a fun toy for kids. What's more, with the Drypers brand image on the mat, even kids will recognise this Drypers brand after playing on the mat a couple of times! A great advertising way to increase brand exposure.
LUX - free Foldable Laundry Bag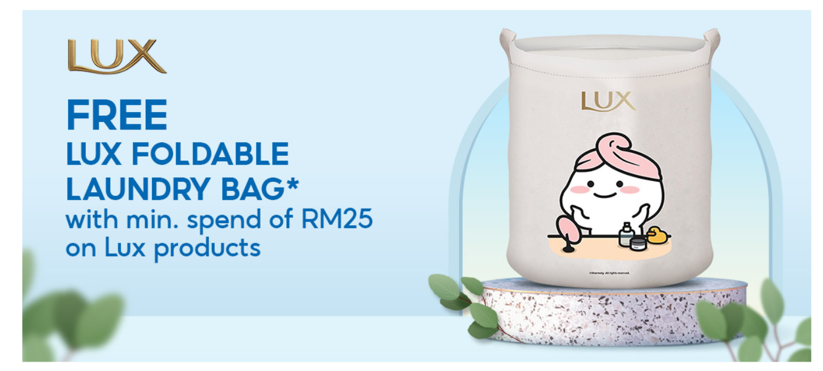 Image: Shopee Malaysia
Check out this Stylish Fabric Laundry Basket that you can consider as your next promo gift.
Quaker - free Quaker Breakfast Cup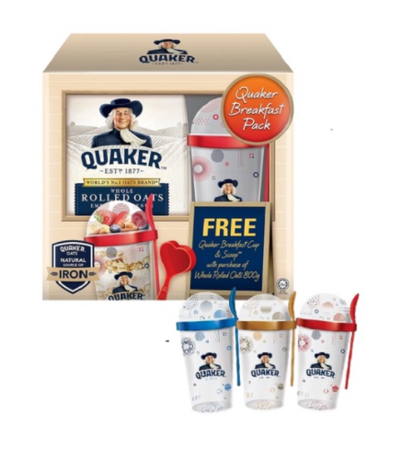 Image: Shopee Malaysia
Munchy's - Free Tumbler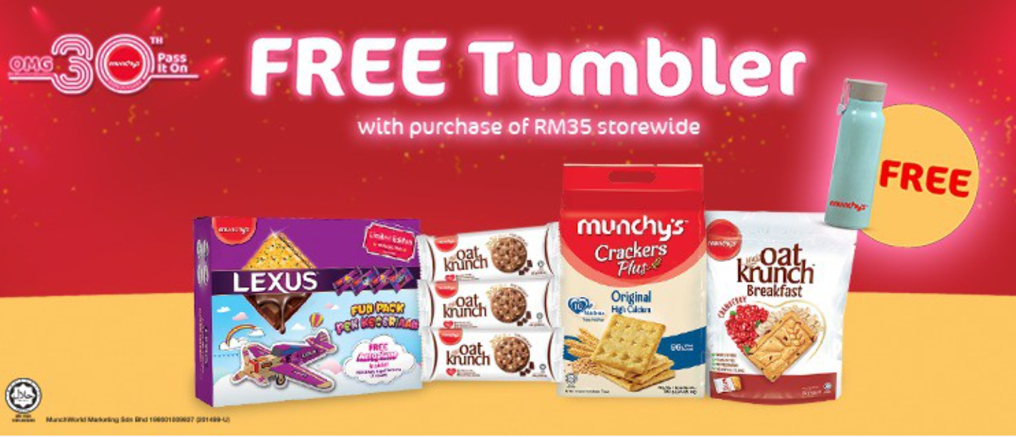 Image: Shopee Malaysia
Kotex - Free Travel Organizer Bag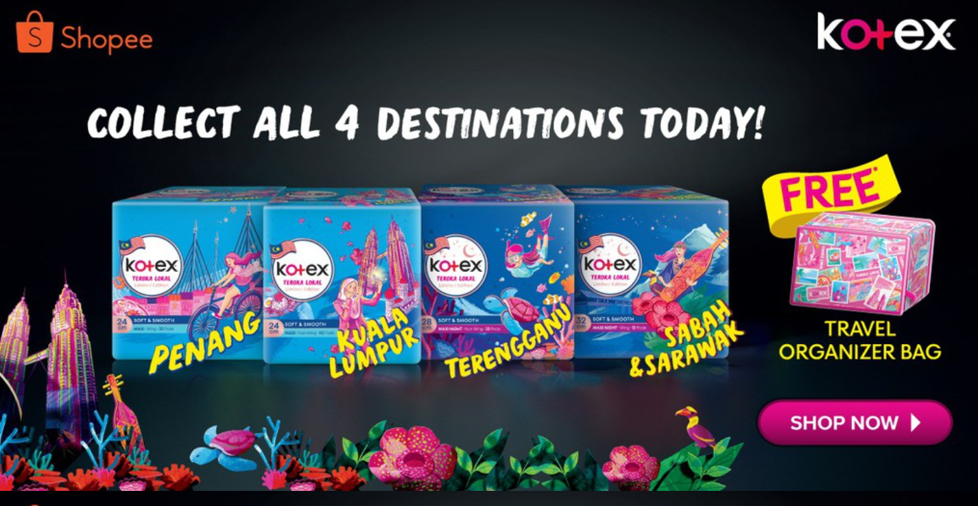 Image: Shopee Malaysia
Travel Organizer Bags and Pouches are useful items that we can use at home or when traveling out. These bags are usually foldable and light, and can be packed easily with your products to create on-pack promotions, just like the Kotex promo shown.
Click here to view Kotex Nail Stickers that DTC World Singapore Team has produced for our client.
Kleenex - Free Water Absorbent Dish Mat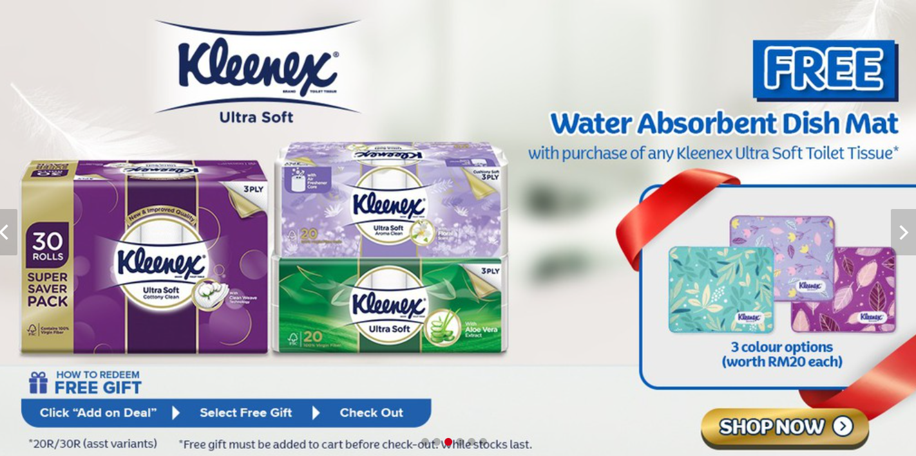 Image: Shopee Malaysia
This is a great GWP because it is very useful. This GWP correlates with the product being purchased. Kleenex toilet tissues are used in cleaning, and dish mats are needed to keep tables clean as well.
Why Businesses Should Utilize GWP Promotion
Many businesses have recognized the potential for branding and revenue gain that can be achieved through promotional gifts. Because of this, promotional gifts might be given away in order to encourage repeat business from current loyal clients who feel better informed about their purchase after getting the promotional presents.

You can utilize a limited-time offer like the GWP campaign to entice customers to acquire your goods. Because you can promote them on social media platforms such as Facebook, Twitter, and other similar platforms, the good thing about GWP promotions nowadays is that they are relatively simple for you as a business owner or manager of a company.
Gwp deals are widely desired by many companies because they have been shown to dramatically improve sales and convert more prospects into sales for the business that delivers the offer.
Here at DTC World,
We can offer you GWP ideas for your upcoming promotional campaigns. DTC World has over 10 years of experience in conceptualizing, developing, and producing premiums and gift items for our clients' marketing campaigns worldwide.
Feel free to visit our website to know more about our products and services.
Interested to know more about gift with purchase promotions that are happening in the region? Click below to find out more!
GWP in Singapore - Gift With Purchase Promotions For December 2021
GWP in Vietnam - Gift With Purchase Promotions For December 2021
Back to Blogs.
Disclaimer
This blog space is where DTC shares with our readers the Marketing Premiums, Promotional Products, POSM merchandises & Advertising Campaigns that we have come across in the industry. DTC does not advocate any brands or products mentioned in the blogs.